Looking Back
August 18, 2021 - NATIONAL FAJITA DAY – NATIONAL ICE CREAM PIE DAY – NATIONAL PINOT NOIR DAY – NATIONAL MAIL ORDER CATALOG DAY – CONGRESSIONAL STARTUP DAY
AUGUST 18, 2021 | NATIONAL FAJITA DAY | NATIONAL ICE CREAM PIE DAY | NATIONAL PINOT NOIR DAY | NATIONAL MAIL ORDER CATALOG DAY | CONGRESSIONAL STARTUP DAY
NATIONAL FAJITA DAY
On August 18th, National Fajita Day recognizes the sizzling deliciousness of the savory Tex-Mex flavor found in fajitas.
In the early 1930s, Mexican vaqueros in Southwest Texas developed what we've grown to love all over the United States. Using throwaway cuts of beef, they developed the fajita. However, it wasn't long before they became a staple in the region. These cowboys cooked the steak over an open fire or grill. Once cooked, they served it with flour or corn tortillas. In later years, fresh Pico de gallo, guacamole, and southwestern spices elevated the fajita. Soon the convenient meal for hardworking cowboys made an introduction to new audiences. The fajita became a destination food in the culinary world.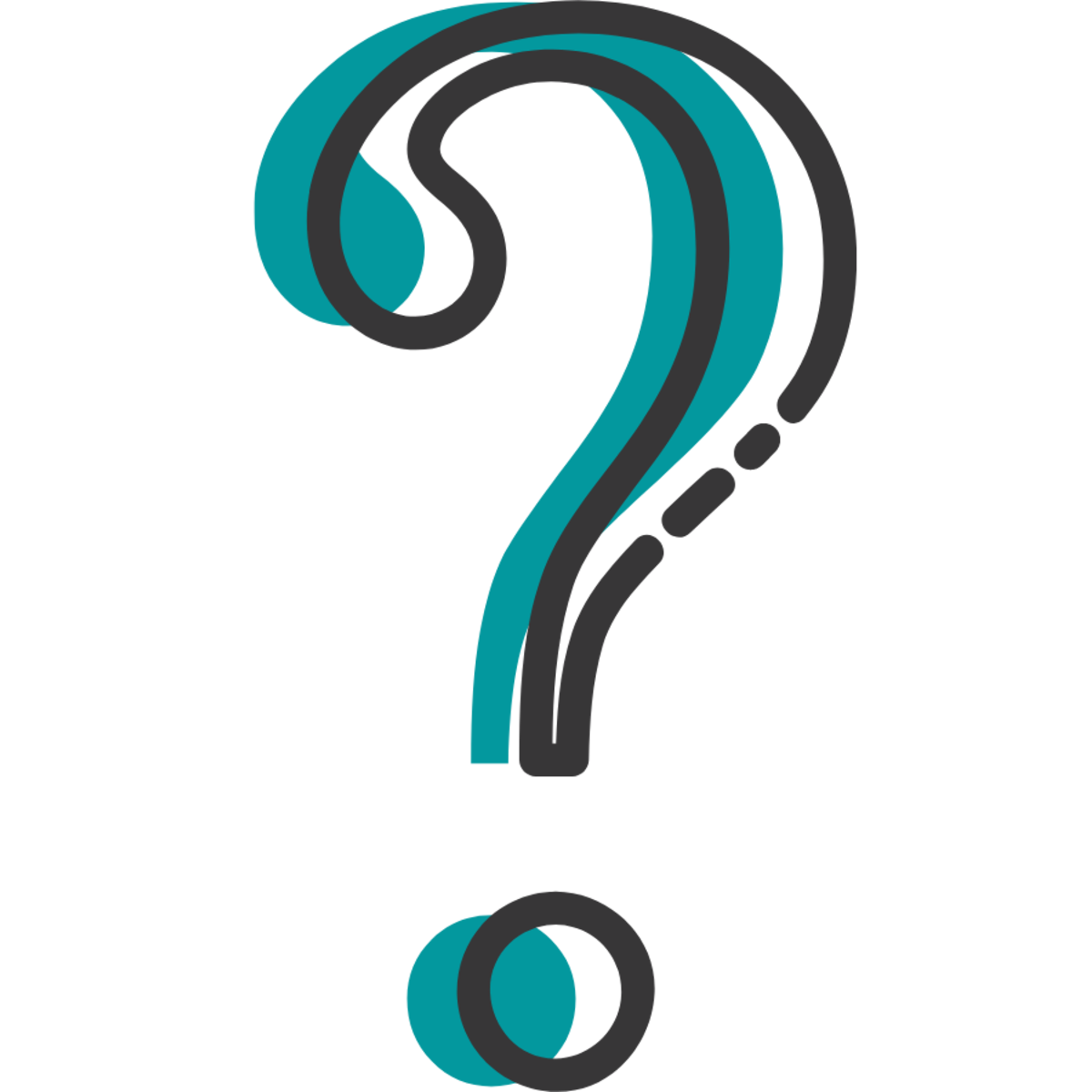 When is National Taco Day?
As their popularity grew, fajitas added a colorful flair to Tex-Mex menus. Sizzling platters full of bright peppers, onions, and a mouthwatering aroma delighted patrons. Menu choices beyond tender steak also broadened the fajita spectrum. Sweet shrimp, lean chicken, or pork with freshly made tortillas arrived at tables with fanfare. By the 1980s, most Mexican restaurants in the United States served fajitas. In the modern culinary kitchen, lime, cilantro and a plethora of vegetables find their way into a fajita, too. Add to that the perfect seasonings and mouths really begin to water!
Another flavor boost comes from grilling with mesquite. It adds a smoky flavor and bacon adds crunch. Of course, who could forget the cheese? With their festive presentations, fajitas continue to be enjoyed today. The fajita has come a long way from skirt steak trimmings!
HOW TO OBSERVE #NationalFajitaDay
While you're celebrating the day, invite a friend to join you for these flavorful entrees! Whether you prefer shrimp, steak or chicken, there's a fajita for you. Pick your favorite from all the amazing flavors, and don't forget to use #NationalFajitaDay to share on social media.
Are you looking for a deal to help you celebrate? Well, look no further! Our Celebration Deals page is constantly updated with the latest offers. Do you have a special to celebrate the day? Let us know using our Contact Us link. We'll get them added!
NATIONAL FAJITA DAY HISTORY
In 2016, On the Border Mexican Grill & Cantina founded National Fajita Day to celebrate the sizzling Tex-Mex flavor of the fajita!
The Registrar at National Day Calendar proclaimed the celebration in July of 2016 to be observed on August 18th annually.
There are over 1,500 national days. Don't miss a single one. Celebrate Every Day® with National Day Calendar®!
Media Contact
Jessica Chacoff 08/15/2016 888.869.7899 Jessica@inklinkmarketing.com
NATIONAL ICE CREAM PIE DAY
National Ice Cream Pie Day is observed annually on August 18th. This is the second ice cream holiday in August and it honors a refreshing frozen dessert that comes in many delicious flavors.
First came putting ice cream on pies. The natural next step would be making ice cream into pies. With all the flavors available, our options are unlimited! Plus, when we figure in the types of crusts to make with ice cream pie, the concept is beyond delightful. Combine graham cracker crusts and maple pecan ice cream for a fall treat. Or a vanilla wafer crust with peanut butter ice cream topped with bananas – yum! You're only limited by your imagination.
The treat also makes an excellent substitute for those who can't decide on pie or cake for their birthday. Compromise and just have an ice cream pie. So many benefits to enjoying ice cream pie over just ice cream or just pie.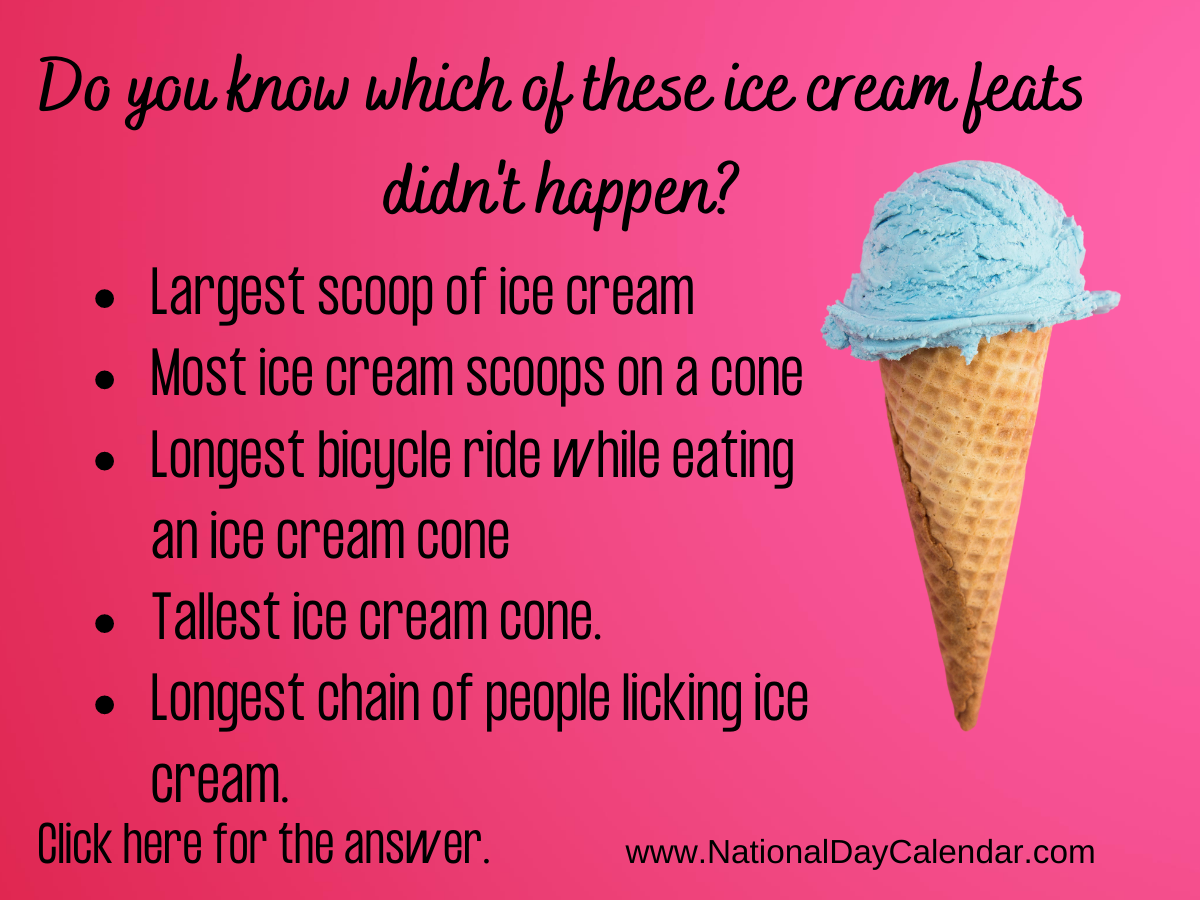 Ice cream pies are also a real crowd-pleaser. No matter what flavor you make, they are an easy and delicious dessert to make and serve. Whether you make one for a birthday party, pot luck or another family gathering, it's sure to be a hit!
HOW TO OBSERVE #IceCreamPieDay
Whether you make an ice cream pie at home or order one from your favorite ice cream shop, you won't be disappointed. And neither will your guests! Give your favorite ice cream shop a shout out, too. Looking for recipes? We found several for you to enjoy.
Lemonade Ice Cream Pie
Chocolate Crunch Ice Cream Pie
Peanut Butter Ice Cream Pie
Banana Split Ice Cream Pie
Let everyone know not to miss out on celebrating this holiday! Use #IceCreamPieDay to post on social media.
ICE CREAM PIE DAY HISTORY
National Day Calendar continues researching the origins of this ice cream holiday.

NATIONAL PINOT NOIR DAY
National Pinot Noir Day on August 18th encourages wine lovers to experience one of the wine world's most versatile wines.
Since Pinot Noir's high acidity along with the lower tannins, it complements food nicely. Wineries around the world produce pinot noir using red wine grapes and primarily the Pinot Noir varietal.
The dry wine includes hints of cherry and raspberry, as well as earthy flavors and notes of floral. It's one of the world's favorite red wines, too. One Pinot Noir grown and produced in Burgundy, France bears the name of the region. France also produces more Pinot Noir than any other country. However, today the grape is grown all over the world. The soil, climate, and how it is processed all impact the flavors.
HOW TO OBSERVE #NationalPinotNoirDay
The easiest way to celebrate the day is by having a glass of Pinot Noir. However, don't stop there. There are other ways to get the fullest enjoyment of this wine.
While sipping your wine, read up about it. May we suggest

North American Pinot Noir

by John Winthrop Haeger,

Passion for Pinot: A Journey Through America's Pinot Noir Country

by Lorraine Evanoff or

The Heartbreak Grape: A Journey in Search of the Perfect Pinot Noir by Marq de Villiers?
Another way to savor your Pinot Noir is while watching a documentary about how it's made.

The Holy Grail of Wine

follows the passion of vintner John Saemann.
Curl up with your ruby red glass and enjoy the flavors with a charcuterie board while watching the film

Sideways

starring Paul Giamatti.
Attend a wine tasting and sample a variety of wines.
Serve a meal of salmon, pasta or game. If root vegetables and mushrooms are your pleasure, Pinot Noir will enhance your enjoyment.
Share your favorite pairs and bottle of Pinot Noir by using #NationalPinotNoirDay on social media.
NATIONAL PINOT NOIR DAY HISTORY
National Day Calendar continues to research the origins of this flavorful holiday.
Pinot Noir FAQ
Q. Should I decant pinot noir?
A. No. You can serve pinot noir from the bottle but chill it slightly.
Q. What kind of glass should I use to serve pinot noir?
A. Serve pinot noir in a red wine glass with a large bowl shape.
Q. How long does an open bottle of pinot noir last?
A. Isn't an open bottle and empty bottle? If you must re-cork your bottle of pinot noir, it will retain its flavor for 2-3 days.
Q. Are there other wine days on the calendar?
A. Yes! Upcoming wine days on the calendar include National Red Wine Day, International Cabernet Sauvignon Day, National Chianti Day, International Grenache Day, and National Orange Wine Day.
NATIONAL MAIL ORDER CATALOG DAY
What was once one of the most popular ways of shopping is remembered each year on August 18th as it is National Mail Order Catalog Day.
This day marks the anniversary of the first Montgomery Wards mail order catalog. On this day in 1872, Aaron Montgomery Ward of Chicago produced a catalog designed for direct order via mail. He aimed to remove the middleman from the business of buying and selling. As a result, he also drastically lowered prices.
The very first catalog consisted of an 8 by 12-inch single sheet of paper. On it, Ward included the merchandise for sale, price list, and ordering instructions. Before long, the Montgomery Wards single-page list of products grew into a 540 page illustrated book selling over 20,000 items.
It didn't take long for enterprising merchants to copy Montgomery Wards' idea. One notable merchant, Richard Warren Sears, mailed his catalog in 1896. As others entered the field, catalog sales grew. By 1971, catalog sales of major United States firms exceeded more than $250 million in postal revenue.
It's interesting to note, according to the National Mail Order Association, Aaron Montgomery Ward wasn't the first to conceive of the mail order catalog. In the United States. Benjamin Franklin may have formulated the first basic mail order concept. He produced a catalog to sell scientific and academic books. Franklin also receives credit for offering the first mail-order guarantee: "Those persons who live remote, by sending their orders and money to B. Franklin may depend on the same justice as if present."
Today, mail order catalogs have been replaced with internet websites. Additionally, the term "mail-order" has been replaced with the term "online shopping."
HOW TO OBSERVE #MailOrderCatalogDay
While our catalogs are digital these days, which ones are your favorites? Nearly every retail business has an online presence and with that, their catalog of products grows, varies, and changes. It's an excellent day to support your small online business by shopping with them, sharing their products, or giving them a review. Is there a product you wish they'd carry? Let them know! Many retailers seek customer feedback to improve their business. What are some of you're favorite purchases from a mail-order catalog (paper or digital)?
Let us know, using #MailOrderCatalogDay to post on social media.
While exploring the benefits of this invention, check out these 7 Useful Inventions You Need.
NATIONAL MAIL ORDER CATALOG DAY HISTORY
National Day Calendar continues researching the origins of this shopping holiday.

CONGRESSIONAL STARTUP DAY
Around the country, Congressional Startup Day creates a platform for entrepreneurs to connect with their lawmakers. The day is designed for startups to express concerns.
Every small business owner aims for a flourishing business. Sometimes the struggles they face require a change in policy. When the opportunity arises to explain the issues and barriers, most startups jump at the chance. Congressional Startup Day provides that opening.
The day includes a week's worth of events in each district. Each year, representatives from Congress return to their districts. They listen to and support their small business, startups, and new entrepreneurs. Most importantly, business owners share their ideas where they developed them – in their districts. As a result, they demonstrate the impact they have on the communities in their communities. And, policymakers get a first-hand look at the benefits and concerns, too.
While the day strives to find solutions to obstacles facing startups it does more. It also recognizes the ingenuity, creativity, and passion of startups. Small businesses provide immense value to each state's economy. Without them, many communities would struggle.
HOW TO OBSERVE #CongressionalStartupDay
Join with Congressional leaders throughout the week. Check with your Congressional representation to see what events they are offering in your state. Share your ideas and be a part of the experience. Use #StartupsEverywhere and #CongressionalStartupWeek to share on social media.
Be sure to take a moment to learn more about Small Business Week and engine.is/congressional-startup-day.
CONGRESSIONAL STARTUP DAY HISTORY
In 2013, Representatives Jared Polis and Darrell Issa founded Startup Day Across America. Their goal focuses on opening vital channels of discussion between small business owners and their representatives. The idea illustrates to policymakers the difficulties they face.
In 2018, the event expanded to Startup Week Across America providing more opportunities for business owners and representatives to develop policy. As a result, more time allowed significant strides toward improved business relationships.
Startup Week Across America continued to evolve when, in 2019, it became Congressional Startup Day with week-long events focused on startups and their needs.
On Deck For August 19, 2021
National Days
International Days
August 18th Celebrated (and Not So Celebrated) History
1868
While observing a solar eclipse, French astronomer, Pierre Janssen, discovers helium. On the periodic table, the new element received the symbol He.
1872
Aaron Montgomery Ward produces a mail-order catalog that would launch a growing era of mail-order publications that would last more than 100 years.
1920
With ratification from Tennesse, the 19th amendment granting women the right to vote became law.
1926
The first weather map transmitted by telecast is broadcast for the use of sailing vessels. Invented by Charles Francis Jenkins, the invention provided up-to-date weather details to ship captains.
1949
Henry Bosenberg receives the first horticulture patent for a rose plant. His climbing or trailing rose still grows today, though, the patent has long expired.
1954
Replacing an absent Labor Secretary, Assistant Secretary of Labor, James P. Mitchell became the first black person to attend a Cabinet meeting. The event took place under President Dwight D. Eisenhower's administration.
1958
Publisher G.P. Putnam's Sons publishes the first American edition of Lolita, a controversial novel by Vladimir Nabokov.
1960
The birth control pill known as Enovid goes on sale. The FDA approved the progesterone based contraceptive earlier that same year.
1962
Just days after The Beatles release drummer Pete Best, they replace him with Ringo Starr.
1982
In a game that was scoreless through the 19th inning, the Dodgers beat the Cubs after 21 innings in the longest game in Wrigley Field history.
2004
In an Olympic sweep, Americans take gold, silver, and bronze in the 400-meter hurdles at the Beijing.
2017
A research team led by Paul Allen discovers the USS Indianapolis 18,000 feet below the Pacific Ocean's surface. Seventy-two years before, a Japanese submarine sunk the Naval cruiser toward the end of World War II.
Recipe Of The Day
Name: Sweet Potato Fries
Prep: 10 minutes
Cook: 30 minutes
Total Prep: 40 minutes
Servings: 4-6
4 Sweet Potatoes
4 tablespoons olive oil
3 tablespoons corn starch
1/2 teaspoon salt
1/4 teaspoon pepper
1 tablespoon fresh rosemary leaves, minced
Heat oven to 425°F.
Peel and cut sweet potatoes into 1/2 inch wide sticks.
Place sticks into a sieve and rinse. Place on a baking sheet. Drizzle with olive oil.
In a small bowl, mix corn starch, salt, pepper, and rosemary.
Dust potatoes with the cornstarch mixture and toss and until evenly coated.
Bake for 25-30 minutes. Halfway through baking, turn fries over with a spatula.
Serve hot.
August 18th Celebrated (and Not So Celebrated) Birthdays
Virginia Dare – 1587
Just days after landing at Roanoke Island, Virginia, Eleanor Dare gives birth to the first English child born in the Americas. She and her husband, Ananias, name the baby girl Virginia.
Meriwether Lewis – 1774
The explorer became known for his Corps of Discovery Expedition which traced the lands west of the Mississippi after the acquisition of the Louisiana Purchase. Along with William Clark and their crew, the explore would reach the Pacific Ocean by way of Missouri, Yellowstone, and Columbia Rivers
Marshall Field – 1834
The American entrepreneur founded Marshall Field and Company. The department store would later become a chain known as Marshall Field's.
Carl Rungius – 1869
The German-born artist is best known for his North American wildlife paintings.
Lucy Ozarin – 1914
A psychiatrist, Lucy Ozarin resigned her position at Gowanda State Hospital to enlist in the U.S. Navy. She became one of the first psychiatrists in the Navy.
Shelley Winters – 1920
The Academy Award-winning actress appeared in over 160 films and television shows. Some of her most noted roles included Charlotte Haze in Lolita and Mrs. Petronella Van Daan in The Diary of Anne Frank.
Rosalynn Smith Carter – 1927
As the 41st First Lady of the United States, Carter continued her role as an advocate for numerous causes including art and mental health.
Roman Polanski – 1933
The director, writer and actor is known for the films Rosemary's Baby, The Pianist, and Frantic.
Roberto Clemente – 1934
The baseball Hall of Famer was known for his speed and powerful right arm. Clemente played 17 years for the Pittsburgh Pirates until his tragic death in a plane crash in 1972.
Robert Redford – 1936
Actor, director, and founder of the Sundance Film Festival, Redford starred in numerous films including The Way We Were, Out of Africa, A River Runs Through It, and The Discovery.
Patrick Swayze – 1952
The dancer, actor and singer gained popularity during the 1980s in roles such as Dirty Dancing, Roadhouse and Ghost.
Malcolm Jamal Warner – 1970
Best known for his role as Theo Huxtable on The Cosby Show, Warner also joined the casts of Community and The Resident.
Steve Chen – 1978
The entrepreneur co-founded the video-sharing website YouTube.
About National Day Calendar®
National Day Calendar® is the authoritative source for fun, unusual and unique National Days! Since our humble beginnings on National Popcorn Day in 2013, we now track nearly 1,500 National Days, National Weeks and National Months. In addition, our research team continues to uncover the origins of existing National Days as well as discover new, exciting days for everyone to celebrate.
There's a celebration for everyone. While National Road Trip Day satisfies the itch to wander, many pet days let us share our love of animals. National 3-D Day and National Astronaut Day honor the advancement of technology, too. Every food day you can imagine (National Avocado Day, for example), will keep you celebrating, also!
Be sure to stay in the know by signing up for our e-mail updates. Also, follow us on Facebook, Twitter, and Instagram.
Our Ambassador Program is another way #CelebrateEveryDay®! Whether you become an ambassador or follow one of the savvy ambassadors, their fun videos and posts will keep you prepared for every holiday