Looking Back
August 17, 2022 - NATIONAL NONPROFIT DAY – BLACK CAT APPRECIATION DAY - NATIONAL I LOVE MY FEET DAY - NATIONAL THRIFT SHOP DAY – NATIONAL MASSACHUSETTS DAY – CONGRESSIONAL STARTUP DAY
AUGUST 17, 2022 | NATIONAL NONPROFIT DAY | BLACK CAT APPRECIATION DAY | NATIONAL I LOVE MY FEET DAY | NATIONAL THRIFT SHOP DAY | NATIONAL MASSACHUSETTS DAY | CONGRESSIONAL STARTUP DAY
NATIONAL NONPROFIT DAY | AUGUST 17
On August 17th, National Nonprofit Day (NND) recognizes the goals and positive impacts nonprofits have on communities and the world. Read more…
BLACK CAT APPRECIATION DAY | AUGUST 17
Black Cat Appreciation Day on August 17th aims to dispel all myths surrounding black cats. Superstitions aside, cats are simply adorable, even black ones. These feline creatures in their sleek, black coats may carry an air of mystery. Read more…
NATIONAL I LOVE MY FEET DAY | AUGUST 17
National I LOVE My Feet Day! is observed annually on August 17th. This is a day to appreciate how valuable our feet are, to practice good foot care, and pamper our feet. Read more…
On National Thrift Shop Day on August 17th, get ready for some bargain shopping! Nearly every town in the United States offers a thrift shop or second-hand store. So there's no excuse not to celebrate. Read more…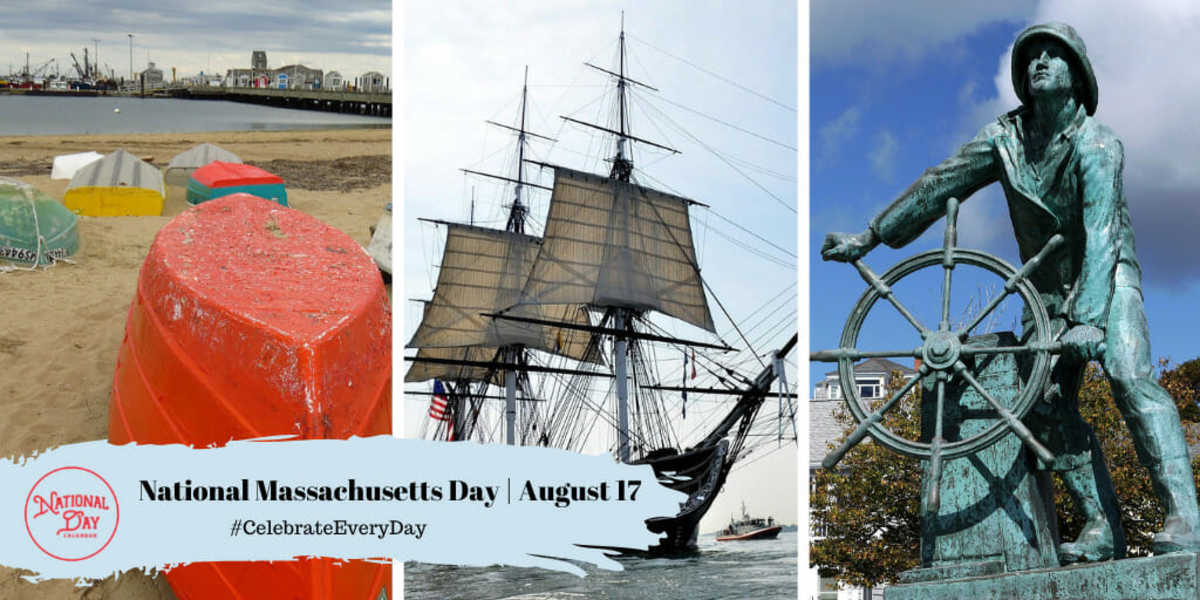 NATIONAL MASSACHUSETTS DAY | AUGUST 17
National Massachusetts Day on August 17th recognizes the first New England colony and the sixth state to join the Union. Named after the indigenous people who populated the area when explorers (and later the pilgrims) first arrived, Massachusetts became an incubator for independence, education, and industry. Read more…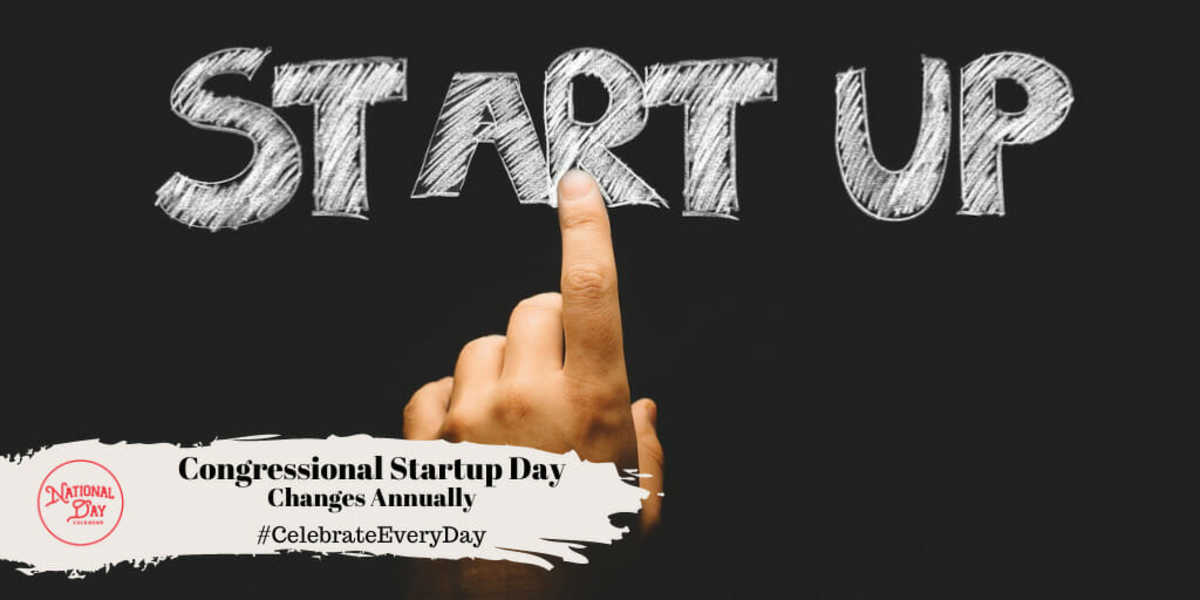 CONGRESSIONAL STARTUP DAY | CHANGES ANNUALLY
Around the country, Congressional Startup Day creates a platform for entrepreneurs to connect with their lawmakers. The day is designed for startups to express concerns. Read more…
On Deck for August 18, 2022
National Days
Recipe of the Day
NACHO MOTHER'S TACO SALAD
Prep: 10 minutes
Cook: 25 minutes
Total: 35 minutes
Serves: 6
6 taco salad shells
1 pound chicken breasts
1 tablespoon olive oil
1 package fajita seasoning
3/4 cup guacamole
2 cups shredded lettuce
1/2 cup black beans
1/2 cup corn
1/2 cup sliced olives
1/2 cup diced tomatoes
1 jalapeno, diced.
8 ounces shredded Pepper Jack cheese
1/4 cup sour cream
1/4 teaspoon Tabasco sauce
1/2 cup salsa
1 lime
1 tablespoon fresh cilantro, chopped
Heat oven to 425°F. Pat chicken breasts dry with a paper towel. Place chicken on a baking sheet and drizzle with olive oil. Sprinkle fajita seasoning over both sides of the chicken. Bake for 25 minutes or until cooked through.
While the chicken is baking, prepare guacamole.
In a small bowl, mix sour cream and Tabasco sauce and a squeeze of lime. Add 1-2 teaspoons of water to thin the sauce.
Dice cooked chicken into bite-sized pieces.
Line taco salad shells with lettuce. Add beans, chicken, corn, olives, jalapenos, and tomatoes. Top with cheese and guacamole. Drizzle with sour cream mixture and garnish with cilantro.
August 17th Celebrated

History
1590
The governor of Roanoke Island, John White, returns from England after three years to find the colony deserted.
1807
The steamboat designed by Robert Fulton, the Clermont, begins its inaugural trip up the Hudson River. The boat is the first of its kind offered in public service.
1891
The Centre Market Place bath opened to the public and offered New York City's first showers. Patrons paid 5¢ for the use of the baths and received a towel and bar of soap. They were allowed to take the soap home.
1891
Charles Kettering receives patent No. 1,150,523 for the first electric self-star. His invention put crank starts in the automobile industry's rearview mirror. (The rearview mirror wouldn't be invented for another 30 years.)
1896
Prospector George Carmack's discovery of gold at Bonanza Creek triggers the first gold rush in Alaska – the Klondike Gold Rush.
1945
George Orwell published the allegorical novella Animal Farm.
1957
Wife of sports editor and grandmother Alice Roth earns free Philadelphia Phillies tickets after being unfortunate enough to be struck by not one, but two foul balls. Batter Richie Ashburn fouled the first ball into the stands, breaking Roth's nose. Medics began carrying her away when Ashburn fouled a second pitch, breaking a bone in her knee.
1959
After a magnitude 7.5 earthquake in Yellowstone National Park creates what is now known as Hebgen Lake in Montana.
1970
Russian spacecraft Venera 7 launches and four months later becomes the first spacecraft to land on another planet.
1978
Maxie Anderson, Ben Abruzzo and Larry Newman complete the first transatlantic flight by balloon in their Double Eagle II.
1979
Monty Python's Life of Brian premieres in the United States.
2012
Moscow bans gay pride events in the city for 100 years. Courts later uphold the ban.
August 17th Celebrated

Birthdays
Davy Crockett – 1786
Congressman, folk hero, soldier and frontiersman, Crocket earned an almost mythological reputation in the United States.
Laura de Force Gordon – 1838
de Force Gordon was a champion of women's rights. Not only was she the first woman to run a daily newspaper in the United States, but she became only the second women admitted to the California Bar. Much of her own efforts as a journalist made the legislation possible.
Archibald Henry Grimke – 1849
The son of a slave and owner, Grimke would be one of the first African American students to attend Harvard Law School. He was an effective speaker and advocate for civil rights.
Frederick Russell – 1870
Russell is noted establishing the protocols that perfected the typhoid vaccine. His vaccine program was further administered through the United States Army.
Samuel Goldwyn – 1879
Goldwyn produced 140 films during 42 year his career. The filmmaker is known for movies such as The Best Years of Our Lives and Guys and Dolls.
Mae West – 1893
West brought her own brand of sass and humor to Broadway and the silver screen.
Leslie Groves – 1896
During his military career, Groves oversaw the construction of the Pentagon and Manhattan Project.
Kent Twitchell – 1942
Twitchell's murals grace the sides of more than a dozen structures in California.
Robert De Niro – 1943
The Oscar-winning actor, Robert De Niro, has appeared in over 90 films. From Taxi Driver to Goodfellas, Wag the Dog, and The Irishman, De Niro's versatility shines through.
Martha Coolidge – 1946
Former President of the Directors Guild of America, Martha Coolidge has directed 52 films.
Kathryn Thornton – 1952
As a NASA astronaut, Thornton has flown three missions into space. Her first mission was aboard the Space Shuttle Discovery in 1989.
Belinda Carlisle – 1958
Following her role as lead singer for the Go Gos, Carlisle pursued a successful solo career.
Sean Penn – 1960
The Academy Award-winning actor is known for his roles in films such as Mystic River, Milk, and Dead Man Walking.
About National Day Calendar
National Day Calendar is the original and authoritative source for fun, unusual and unique National Days! Since our humble beginnings on National Popcorn Day in 2013, we have been tracking the National Days, National Weeks, National Months, and International Days. We became the first calendar of its kind to curate the days all in one place and tell their stories, too! Here at National Day Calendar, we are on a mission to Celebrate Every Day with you! And by you, we mean families, businesses, educators, and strangers we meet on the street. There's more than one day for everyone.
At National Day Calendar, we've found the National Days have a way of inspiring us. We're honored to tell the stories behind the days and provide you with informational ways to incorporate the National Days into your business, family, schools, and home!