Looking Back
August 17, 2020 - NATIONAL NONPROFIT DAY – NATIONAL I LOVE MY FEET DAY - BLACK CAT APPRECIATION DAY - NATIONAL THRIFT SHOP DAY – NATIONAL MASSACHUSETTS DAY
AUGUST 17, 2020 | NATIONAL NONPROFIT DAY | NATIONAL I LOVE MY FEET DAY | BLACK CAT APPRECIATION DAY | NATIONAL THRIFT SHOP DAY | NATIONAL MASSACHUSETTS DAY

NATIONAL NONPROFIT DAY
On August 17th, National Nonprofit Day (NND) recognizes the goals and positive impacts nonprofits have on communities and the world.
Somewhere a volunteer reads to school children. At the same time, a patient receives steady medication. A lawyer provides legal services for low-income individuals. A lost soul's life is remembered with dignity thanks to a nonprofit funeral home. A first-time homebuyer moves into his own home. NND reminds us that each of these scenes is possible because of the nonprofit sector and the work performed by capable men, women, and organizations.
Through nonprofits, awareness, research, and aid reach the people who need it most. Nonprofits also produce tremendous benefits to their surrounding communities and the broader world.
For example, following the recent U.S. recession in 2012, the nonprofit sector provided 5.4% of the nation's entire GDP (gross domestic product), or $887.3 billion. Non-profits continuously employing nurses, web developers, lawyers, computer engineers, and more (sources: John Hopkins and Tactical Philanthropy Advisors reports).
HOW TO OBSERVE #NationalNonprofitDay
Take some time to learn more about nonprofits. Understanding that the funding for these organizations often satisfies more than the mission statement will help us see the benefits of supporting nonprofit organizations. Visit www.kifoundation.org to find out more and use #NationalNonprofitDay to share on social media.
NATIONAL NONPROFIT DAY HISTORY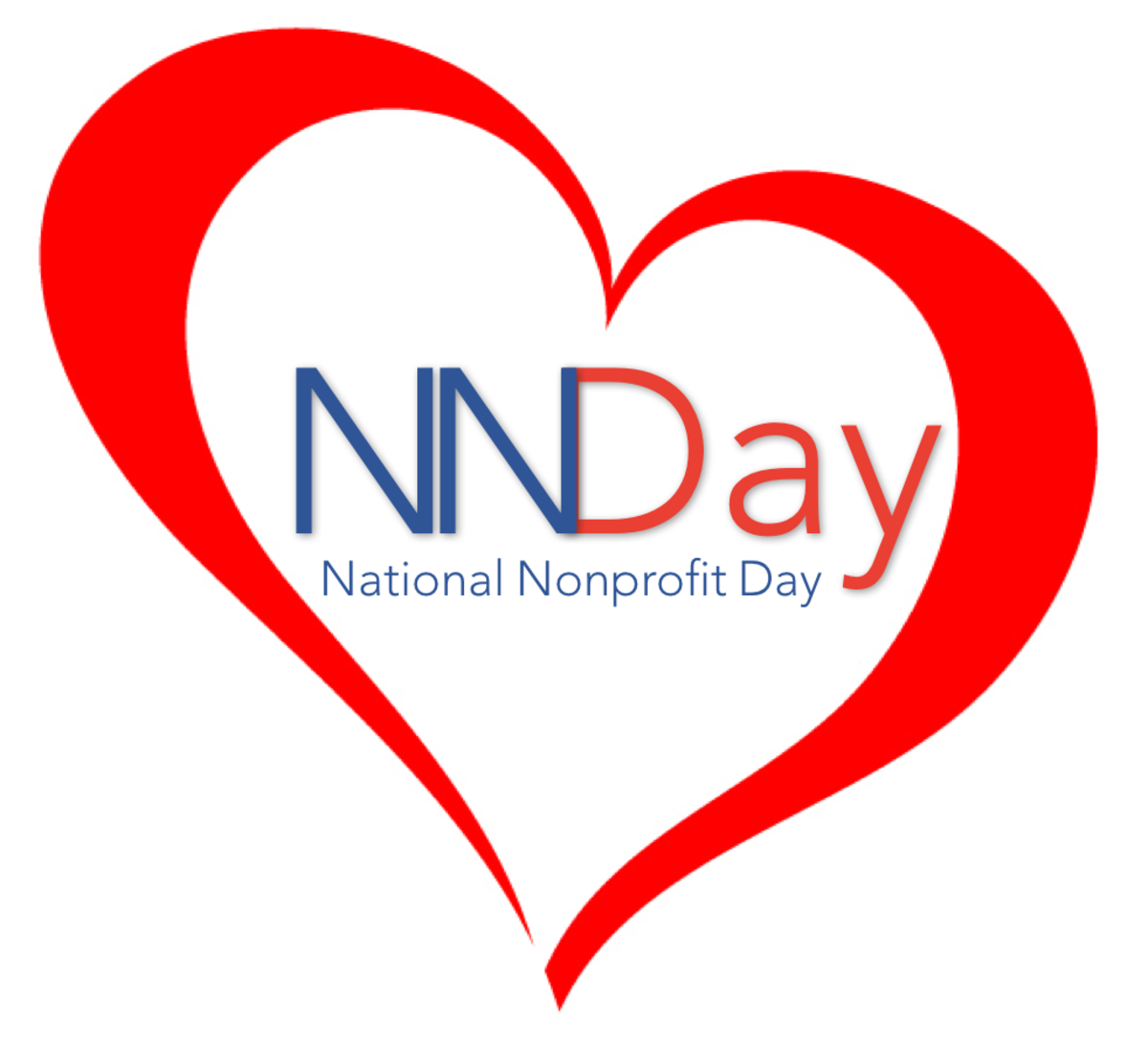 Sherita J. Herring, a renowned speaker, best-selling author and business strategist, founded National Nonprofit Day to educate, enlighten and empower others to make a difference, while acknowledging those that are in the trenches, impacting lives every day – the Change-Makers of the World!
The Tariff Act of 1894 signed into law on August 17, imposed the first federal income tax on corporations, which included exemptions for nonprofit corporations and charitable institutions. With a few modifications, nonprofit exemptions remain a solid part of the law and have served significant benefits, both for communities and the economy.
The Registrar at National Day Calendar declared National Nonprofit Day to be observed annually in 2017.
NATIONAL I LOVE MY FEET DAY!
National I LOVE My Feet Day! is observed annually on August 17th. This is a day to appreciate how valuable our feet are, to practice good foot care and pamper our feet.
Our feet are our primary mode of transportation. They quietly and faithfully help us stand, swim, run, walk, play sports, jog, skip and dance. They take us to school and work. Our feet withstand all the things we do in our everyday lives and accomplish things our hands cannot.
Taking care of our feet is important for preventing long-term problems. Years of wear and tear can be hard on them, as can disease, bad circulation, improperly trimmed toenails and poorly fitting shoes.
Practicing good foot care is easy. Elevating your feet when you sit is a relaxing way to help reduce swelling. Stretching, walking or having a gentle foot massage aids circulation. A warm foot bath is also helpful. Make sure your feet are dry before putting on shoes. Wearing shoes when outside provides your feet better protection.
75% of the adult population has a foot problem and improper shoe choices account for the majority of those problems. Wearing properly fitted shoes with good arch support, getting foot massages and regular pedicures can reduce foot problems. If you have persistent foot pain, consulting a podiatrist can help. For more Good Foot Care Tips and information on I LOVE My Feet Day! click on one of these links:
HOW TO OBSERVE #ILoveMyFeetDay
For more Good Foot Care Tips and information on I LOVE My Feet Day! click on one of these links
twitter.com/ilovemyfeetday and twitter.com/ilovemyfeetdays
https://www.facebook.com/I-Love-My-Feet-Day-August-17-540315089441321/ and
https://www.facebook.com/I-Love-My-Feet-DayS-1451398108521913/
Pamper your feet today with a foot massage or pedicure. Share photos of your rejuvenated feet on social media using #ilovemyfeetday
NATIONAL I LOVE MY FEET DAY HISTORY
National I LOVE My Feet Day! was submitted by Carolyn D. Jenkins in May of 2015. The Registrar at National Day Calendar declared National I LOVE My Feet Day! to be observed annually on August 17th.
MEDIA CONTACT
Carolyn D. Jenkins – [email protected]
BLACK CAT APPRECIATION DAY
Black Cat Appreciation Day on August 17th aims to dispel all myths surrounding black cats. Additionally, the day shouldn't be confused with National Black Cat Day.
Superstitions aside, cats are simply adorable, even black ones. These feline creatures in their sleek, black coats may carry an air of mystery. However, most cats do. Along with that, their ability to find mischief or to avoid you equals that of tabbys, cinnamons, gingers, calicos, whites or grays.
When is National Black Dog Day?
However, one black cat fact that holds true is they are less likely to be adopted. Just like black dogs, this variety of cat gets shunned at shelters. Despite this, black cats still respond to love and attention no differently than other felines.
So, let a black cat cross your path. They aren't witches. More than likely, adopting a black cat will help keep the mouse population down around the place. Expect the number of cuddles in your life to increase, too!
HOW TO OBSERVE #BlackCatAppreciationDay
Consider adopting a black cat. Take photos of your black cat, too! Support your local shelters and volunteer. You can groom a black cat (or any cat for that matter), give him cuddles, and maybe even take one home. Overcome your fears and use #BlackCatAppreciationDay while sharing your new-found love for those black cats on social media.
Are you curious about other superstitions? Explore the Myths Surrounding Friday the 13th!
BLACK CAT APPRECIATION DAY HISTORY
This day exists to dispel myths and fears of Black Cats. This holiday also joins other cat-loving holidays like these:
On Deck for August 18, 2020
On August 17th in History
1590
The governor of Roanoke Island, John White, returns from England after three years to find the colony deserted.
1807
The steamboat designed by Robert Fulton, the Clermont, begins its inaugural trip up the Hudson River. The boat is the first of its kind offered in public service.
1891
The Centre Market Place bath opened to the public and offered New York City's first showers. Patrons paid 5¢ for the use of the baths and received a towel and bar of soap. They were allowed to take the soap home.
1891
Charles Kettering receives patent No. 1,150,523 for the first electric self-star. His invention put crank starts in the automobile industry's rearview mirror. (The rearview mirror wouldn't be invented for another 30 years.)
1896
Prospector George Carmack's discovery of gold at Bonanza Creek triggers the first gold rush in Alaska – the Klondike Gold Rush.
1945
George Orwell published the allegorical novella Animal Farm.
1957
Wife of sports editor and grandmother Alice Roth earns free Philadelphia Phillies tickets after being unfortunate enough to be struck by not one, but two foul balls. Batter Richie Ashburn fouled the first ball into the stands, breaking Roth's nose. Medics began carrying her away when Ashburn fouled a second pitch, breaking a bone in her knee.
1959
After a magnitude 7.5 earthquake in Yellowstone National Park creates what is now known as Hebgen Lake in Montana.
1970
Russian spacecraft Venera 7 launches and four months later becomes the first spacecraft to land on another planet.
1978
Maxie Anderson, Ben Abruzzo and Larry Newman complete the first transatlantic flight by balloon in their Double Eagle II.
1979
Monty Python's Life of Brian premieres in the United States.
2012
Moscow bans gay pride events in the city for 100 years. Courts later uphold the ban.
Recipe of the Day
Name: Pecan Pie
Prep: 15 minutes
Cook: 45 minutes
Servings: 6-8
Ingredients:
1 cup brown sugar
1 1/4 cup corn syrup
4 eggs, beaten
4 tablespoons butter
1 teaspoon vanilla
1 1/2 cup pecans
Instructions:
Preheat oven to 350°. Mix brown sugar and corn syrup in a medium saucepan. Boil until sugar melts. In a medium bowl mix eggs, butter, vanilla, and pecans. Slowly pour the sugar mixture into the egg mixture. Beat together. Pour into pie crust and bake 45 minutes.
Born on August 17th
Davy Crockett – 1786
Congressman, folk hero, soldier and frontiersman, Crocket earned an almost mythological reputation in the United States.
Laura de Force Gordon – 1838
de Force Gordon was a champion of women's rights. Not only was she the first woman to run a daily newspaper in the United States, but she became only the second women admitted to the California Bar. Much of her own efforts as a journalist made the legislation possible.
Archibald Henry Grimke – 1848
The son of a slave and owner, Grimke would be one of the first African American students to attend Harvard Law School. He was an effective speaker and advocate for civil rights.
Frederick Russell – 1870
Russell is noted establishing the protocols that perfected the typhoid vaccine. His vaccine program was further administered through the United States Army.
Samuel Goldwyn
Goldwyn produced 140 films during 42 year his career. The filmmaker is known for movies such as The Best Years of Our Lives and Guys and Dolls.
Mae West – 1893
West brought her own brand of sass and humor to Broadway and the silver screen.
Leslie Groves – 1896
During his military career, Groves oversaw the construction of the Pentagon and Manhattan Project.
Kent Twitchell – 1942
Twitchell's murals grace the sides of more than a dozen structures in California.
Robert De Niro – 1943
The Oscar-winning actor, Robert De Niro, has appeared in over 90 films. From Taxi Driver to Goodfellas, Wag the Dog, and The Irishman, De Niro's versatility shines through.
Martha Coolidge – 1946
Former President of the Directors Guild of America, Martha Coolidge has directed 52 films.
Kathryn Thornton – 1952
As a NASA astronaut, Thornton has flown three missions into space. Her first mission was aboard the Space Shuttle Discovery in 1989.
Belinda Carlisle – 1958
Following her role as lead singer for the Go Gos, Carlisle pursued a successful solo career.
Sean Penn – 1960
The Academy Award-winning actor is known for his roles in films such as Mystic River, Milk, and Dead Man Walking.
About National Day Calendar
National Day Calendar® is the authoritative source for fun, unusual and unique National Days! Since our humble beginnings on National Popcorn Day in 2013, we now track nearly 1,500 National Days, National Weeks and National Months. In addition, our research team continues to uncover the origins of existing National Days as well as discover new, exciting days for everyone to celebrate.

There's a celebration for everyone. While National Road Trip Day satisfies the itch to wander, many pet days let us share our love of animals. National 3-D Day and National Astronaut Day honor the advancement of technology, too. Every food day you can imagine (National Avocado Day, for example), will keep you celebrating, also!
Be sure to stay in the know by signing up for our e-mail updates. Also, follow us on Facebook, Twitter, and Instagram.
Our Ambassador Program is another way #CelebrateEveryDay®! Whether you become an ambassador or follow one of the savvy ambassadors, their fun videos and posts will keep you prepared for every holiday.