Looking Back
August 13, 2021 - INTERNATIONAL LEFT HANDERS DAY - NATIONAL PROSECCO DAY – NATIONAL BLAME SOMEONE ELSE DAY – NATIONAL FILET MIGNON DAY
AUGUST 13, 2021 | INTERNATIONAL LEFT HANDERS DAY | NATIONAL PROSECCO DAY | NATIONAL BLAME SOMEONE ELSE DAY | NATIONAL FILET MIGNON DAY
INTERNATIONAL LEFT HANDERS DAY
International Left Handers Day on August 13th recognizes all those individuals who have mastered using their left hand in a right-handed world. We take our hats off to you – left-handed!
Approximately 10% of the population are southpaws. Scientists don't know why a person develops left-handedness. But it's more likely a child will be left-handed if one parent is a lefty, too. Parents of left-handed children used to force them to use their right hands. In the eyes of right-handers, the predominant use of the left hand seemed evil. Parents feared their communities would shun their children. While we accept left-handedness more readily than days gone by, its occurrence hasn't increased.
Famous Cartoonist Joe Wos, founder of mazetoons, states that his favorite day to celebrate is International Left Handers Day, being a lefty himself.
Famous Lefties
Many lefties seek to blend in because they will stand out soon enough. Their unique quality makes them feel awkward. They bump elbows or seem like a klutz. However, in a world designed for the right-handed, those who are other dominant adapt quite well. For example, eight United States presidents were left-handed, including Ronald Reagan, George H.W. Bush, Bill Clinton, and Barack Obama. Would the Sistine Chapel and the Mona Lisa stand the test of time if Michaelangelo and Leonardo de Vinci had been right-handed?
Uncommon Individual
Left Handers Day recognizes the uncommon individual who throws, catches, writes, and uses a fork with their left hand. They view the world just a little differently, too. At a restaurant, they seek out the seat that will place their dominant elbow on the outside of the booth. Right-handed athletes groan a bit when the southpaw shows up as an opponent on the roster. They present a challenge right-handers aren't always sure how to handle due to lack of practice. And yet, lefties square off against righties all the time.
Don't be shy on Left-Handers Day. Show the world how brilliant and unique you are!
HOW TO OBSERVE #LeftHandersDay
Take a left-handed friend to lunch or out for coffee. If you're right-handed, try doing everything with your left hand. Left-handers post photos using #lefthandersday to prove your left-handed awesomeness.
Looking for more ways to celebrate? Well, we've got them! Educators, visit the National Day Calendar Classroom for a project designed just for Left-Hander's Day. You can also download and print a left-handed coloring page!
Use #NDCClassroom to let share your ideas with us.
INTERNATIONAL LEFT HANDERS DAY HISTORY
International Left Handers Day was founded in 1992 in the United Kingdom. Because of the popularity of this observation in the United States, the Registrar at National Day Calendar added the day to its list of national days.
NATIONAL PROSECCO DAY
National Prosecco Day on August 13th represents a time to raise a toast to the remaining days of the season. As we bask in the warmth of the resounding rays of summer, the day encourages people across the US to embrace life's everyday celebrations.
A sparkling wine, Prosecco is made from a variety of grapes. One of the oldest is the Glera. However, Prosecco can also be made from Chardonnay, Pinot Gris, and Pinot Noir. Primarily grown and bottled in the Veneto region of Italy, Prosecco's draw is its elegant mousse. In wine-speak, the mousse is the lovely, persistent bubbles. These bubbles give Prosecco the sparkle that makes it so appealing for celebrations.
Along with that touch of sweetness (usually dry) and light-bodied, refreshing aromas, Prosecco exudes an easygoing sense of fun. Flavors of white spring flowers, citrus fruits, and green apples paired with a wallet-friendly price tag place Prosecco in the right place for any celebration.
As the most sold sparkler in the U.S. – having surpassed the 4-million case mark (according to Impact Databank), it only fits that this long revered aperitivo of choice for Italians should earn its own 'National Day' of recognition. Some say no other beverage defines the Italian philosophy of la dolce vita, or the good life, quite like Prosecco.
Prosecco's bubbles come in many forms. Spumante is the bubbliest of the proseccos followed by frizzante. Finally, the calmest is the tranquillo. As summer's fun lulls into autumn's social afterglow, National Prosecco Day reminds us of the fruits of our labors with its notes of apple and pear.
HOW TO OBSERVE #NationalProseccoDay
Enjoy Prosecco with friends over crab cakes and scallops on the beach or with goat cheese, prosciutto, and fresh garden tomatoes at your summer table. This sparkling wine pairs well from aperitif to dessert and even brunch cocktails the next day.
It's as simple as picking up a couple of bottles of Prosecco, inviting some friends over, and savoring summer's end. Then, share the sentiment on social media with #NationalProseccoDay.
NATIONAL PROSECCO DAY HISTORY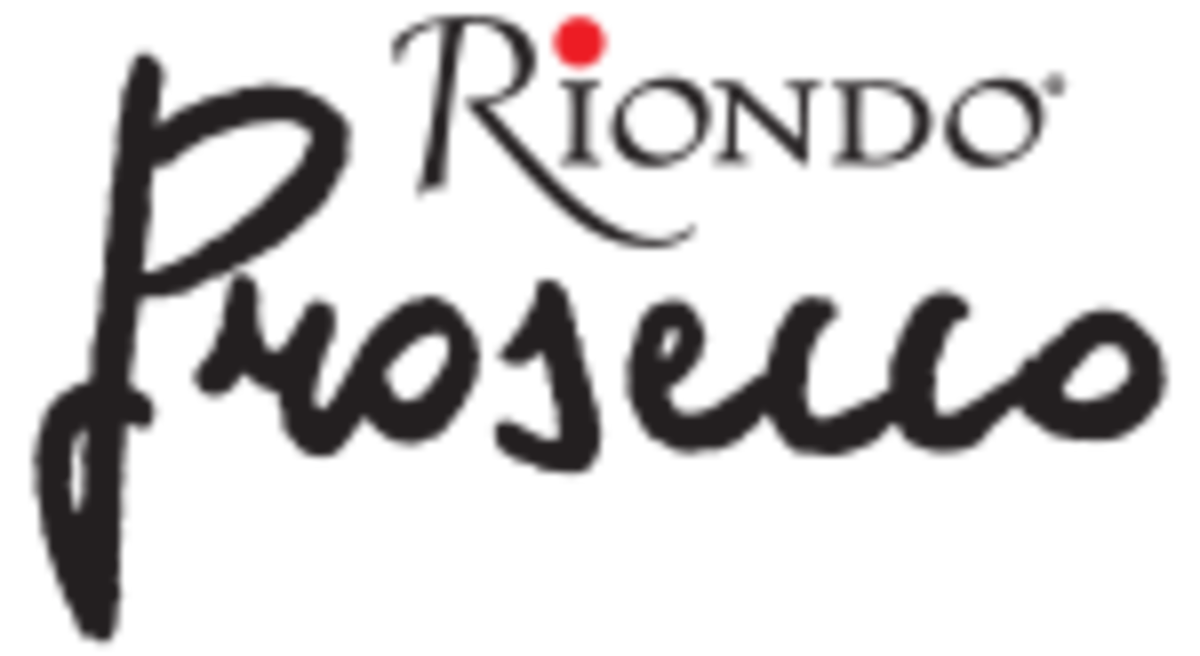 Riondo Prosecco founded National Prosecco Day to celebrate the sparkling summer months. Riondo Prosecco earned #1 Prosecco in Italy in 2010 by Il Mio Vino magazine and Gold Medal Minner Vinitaly in 2011. Terlato Wines acquired the Riondo Prosecco brand on January 1, 2016. The Registrar at National Day Calendar approved the day in 2016.
NATIONAL BLAME SOMEONE ELSE DAY
National Blame Someone Else Day uses superstition to pawn our mistakes on to other reasons. It is always celebrated on the first Friday the 13th of the year.
While considering how to spend this Friday the 13th freebee, plan accordingly. We all run into a little bad luck from time to time. Occasionally a flat tire or an alarm clock sets our day on another course. At other times, someone placed in our path causes a malfunction in our day. It may be someone we know. Or, it could be a complete stranger. Either way, casting blame comes in all forms.
A co-worker, our child, a spouse – we've been known to throw them under the bus when we needed a scapegoat. Or perhaps they do own the blame for our lateness, stained clothing or dented car.
What about our bad behavior? A short temper that explodes in the boss's office or a shortcut we take when we run short on time – who is really to blame? Well, on this occasion, someone else is to blame. Just this once. In terms of an excuse, we can blame another. We can blame the dog, the weather, or the mechanic.
Tight-fitting clothes? Blame the closet fairies. If our bank account runs low before payday, the day calls for blaming someone else. Too many happy hour drinks last night causing a headache this morning? Definitely blame someone else. Only for this one occasion, though. The rest are on you.
Go lightly into this day. If you don't want to blame someone, blame something. It's all in fun.
HOW TO OBSERVE #BlameSomeoneElseDay
On National Blame Someone Else Day, don't sweat your mistakes. Let someone else do that for you!
Use #BlameSomeoneElseDay to post on social media.
Educators, visit the classroom for games and projects designed specifically for this observance.
NATIONAL BLAME SOMEONE ELSE DAY HISTORY
National Blame Someone Else Day was invented by Anne Moeller of Clio, Michigan in 1982. One day, her alarm clock failed to go off, hence creating a domino effect of bad luck events throughout the day. Since the day happened to be on Friday the 13th, the observance takes place on the first Friday the 13th each year.
NATIONAL FILET MIGNON DAY
National Filet Mignon Day on August 13th celebrates a specialty cut of beef. Usually, from a steer or heifer, a filet mignon is a steak taken from the smaller end of the tenderloin of the beef carcass.
Filet mignon is French for "cute fillet" or "dainty fillet."

In French, filet mignon may be called filet de boeuf, which translates to beef fillet in English.

When found on a French menu, filet mignon may also refer to pork rather than beef.
Since the filet mignon comes from the most tender portion of the tenderloin, it's one of the most prized cuts of beef. Therefore, expect this steak to be the most expensive.
Filet mignon is commonly cut into 1 inch to 2 inch thick portions, grilled, and then served as is. When found in grocery stores, filet mignon is already cut into bacon-wrapped portions. The usual method for cooking the filet mignon is to cook it on high heat by either grilling, pan-frying, broiling or roasting. Restaurants may sometimes prepare the fillets served in a cognac cream sauce, au Poivre with peppercorns, or in a red wine reduction.
Due to the low levels of fat found in the fillets, bacon is often used in cooking. The bacon is wrapped around the fillet and pinned closed with a wooden toothpick. The bacon adds flavor, and this process keeps the fillet from drying out during the cooking process.
HOW TO OBSERVE #NationalFiletMignonDay
Enjoy a nice evening with this Delicious Filet Mignon recipe, together with friends and family. Learn more about how to cook filet mignon or give a shout out to your favorite restaurant that serves the dish. Use #NationalFiletMignonDay to post on social media.
NATIONAL FILET MIGNON DAY HISTORY
We were unable to find the creator of National Filet Mignon Day.
On Deck For August 14, 2021
National Days
International Days
August 13th Celebrated (and Not So Celebrated) History
Recipe Of The Day
Name: Ultimate Orange Cream Soda
Prep: 5 minutes
Cook: 0
Total Prep: 5 minutes
Servings: 2
Ingredients:
2 ounces orange vodka
2 scoops vanilla ice cream
1 can orange soda
4 tablespoons whipped cream
candied orange peel (optional)
Instructions:
Use 2 chilled glasses. Pour 1 ounce of vodka into each glass. Add 1 scoop of vanilla ice cream to each glass. Divide one can of cream soda between the 2 glasses. Top with whipped cream and garnish with candied orange peel.
Next Week
Week Observances
In the Classroom
August 13th Celebrated (and Not So Celebrated) Birthdays
Annie Oakley – 1860
Best known for her sharpshooting skills, Oakley starred in Buffalo Bill's Wild West Show. She was also a supporter of women in the military.
Julius Freed – 1887
Freed founded a change of fruit beverage stores under the name of Orange Julius in 1926.
John Logie Baird – 1888
Baird was instrumental in bringing color television to the world. The inventor and innovator advanced television with his experiments and inventions.
Bert Lahr – 1895
Lahr's best-known role is as the Cowardly Lion in the film The Wizard of Oz.
Alfred Hitchcock – 1899
The English director and filmmaker directed his first film in 1925. He became known for his suspenseful movies, including Birds and Psycho. In 1955, he began producing the television series Alfred Hitchcock Presents, a series of dramatic thrillers.
James Benton Parson – 1911
Parsons served many roles in his life. Putting his goal to be a lawyer on the back burner, Parsons pursued a career in education. As the U.S. entered World War II, he enlisted in the Navy. Following the war, Parsons enrolled in the University of Chicago and earned his law degree in 1949. He would go on to be the first African American appointed as an Article III judge in 1961.
Fidel Castro – 1926
The revolutionary served as both Prime Minister of Cuba and President. He was also the First Secretary for the Communist Party in Cuba.
Don Ho – 1930
Don Ho's career as a musician and actor led him to host a variety show (The Don Ho Show). Best known for the song "Tiny Bubbles," Ho would also make cameo appearances on several popular television series.
Janet Yellen – 1946
Dr. Yellen served as Chair of the Federal Reserve Board from 2014-2018.
Dan Fogelberg – 1951
Fogelberg released his first album in 1972, the country-rock Home Free. However, it was his second album that made a name for him – Souvenirs went platinum. In 1981, Innocent Age featured "Same Old Lang Syne" and "Leader of the Band," bringing him commercial success.
Danny Bonaduce – 1959
Best known for his role as Danny Partridge on The Partridge Family, Bonaduce is also comedian and radio show host.
Kevin Plank – 1972
In 1996, Plank founded the sportswear manufacturing company, Under Armour.
About National Day Calendar
National Day Calendar® is the authoritative source for fun, unusual and unique National Days! Since our humble beginnings on National Popcorn Day in 2013, we now track nearly 1,500 National Days, National Weeks and National Months. In addition, our research team continues to uncover the origins of existing National Days as well as discover new, exciting days for everyone to celebrate.
There's a celebration for everyone. While National Road Trip Day satisfies the itch to wander, many pet days let us share our love of animals. National 3-D Day and National Astronaut Day honor the advancement of technology, too. Every food day you can imagine (National Avocado Day, for example), will keep you celebrating, also!
Be sure to stay in the know by signing up for our e-mail updates. Also, follow us on Facebook, Twitter, and Instagram.
Our Ambassador Program is another way #CelebrateEveryDay®! Whether you become an ambassador or follow one of the savvy ambassadors, their fun videos and posts will keep you prepared for every holiday