(Last Updated On: April 4, 2023)
APRIL 8, 2023 | NATIONAL ALL IS OURS DAY | NATIONAL EMPANADA DAY | NATIONAL ZOO LOVERS DAY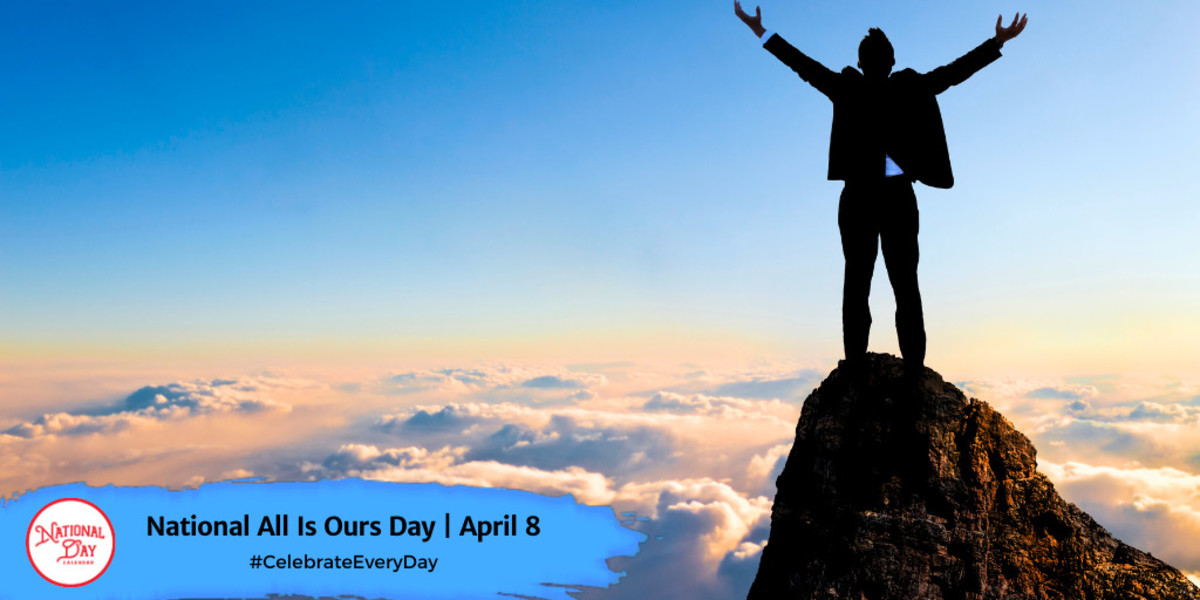 NATIONAL ALL IS OURS DAY
Observed each year on April 8th, National All Is Ours Day takes us along three views of appreciation. Celebrate each of the approaches to the day or pick the one that best suits you. Read more…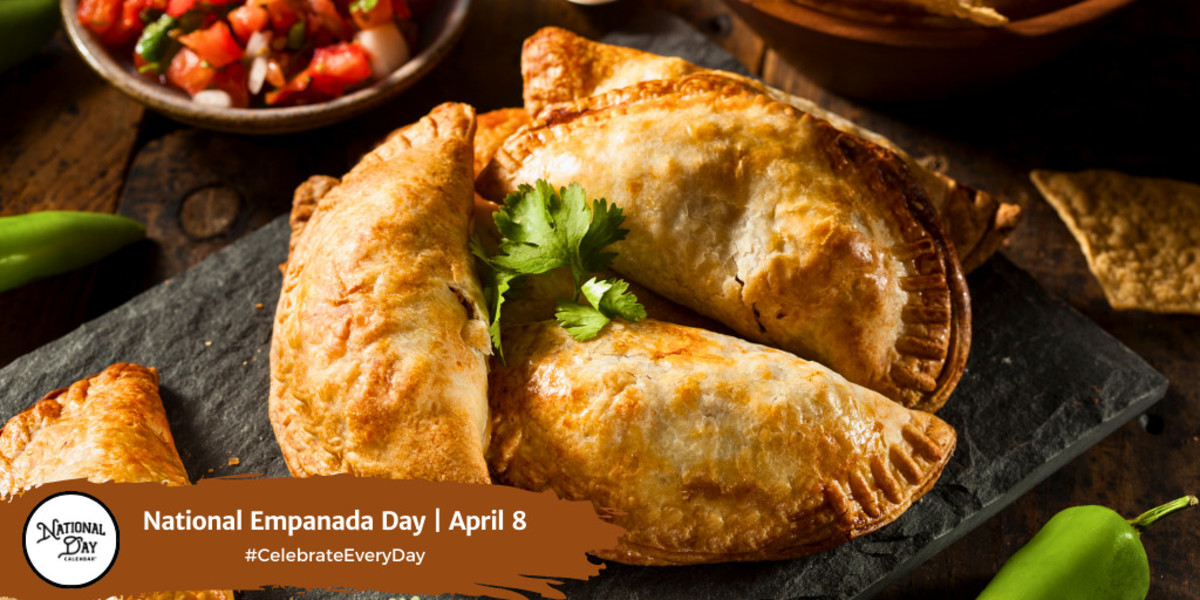 NATIONAL EMPANADA DAY
Each year on April 8th, National Empanada Day recognizes a delicious pastry that comes in several different forms. The name empanada comes from the Galician, Portuguese and Spanish verb em pandar, meaning to wrap or coat in bread. Read more…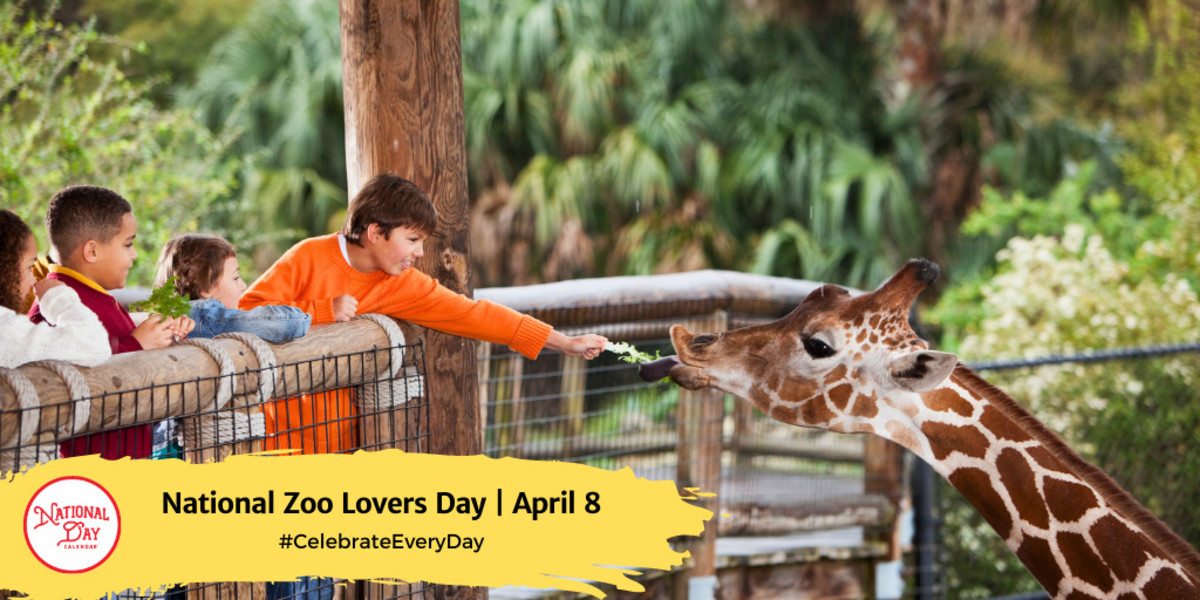 NATIONAL ZOO LOVERS DAY
Each year on April 8th, National Zoo Lovers Day encourages us to explore our local zoos. Each year millions of people visit zoos and learn about the many animals that live there. Also known as zoological parks, many of them serve as breeding centers. These facilities are relied upon when species are endangered or at risk of becoming endangered. They also provide education to the public about a broad variety of animals and their habitats.  Read more…
On Deck for April 9, 2023
National Days
National Unicorn Day
Easter
National Former Prisoner Of War Recognition Day
National Chinese Almond Cookie Day
National Winston Churchill Day
National Name Yourself Day
National Cherish An Antique Day

Recipe of the Day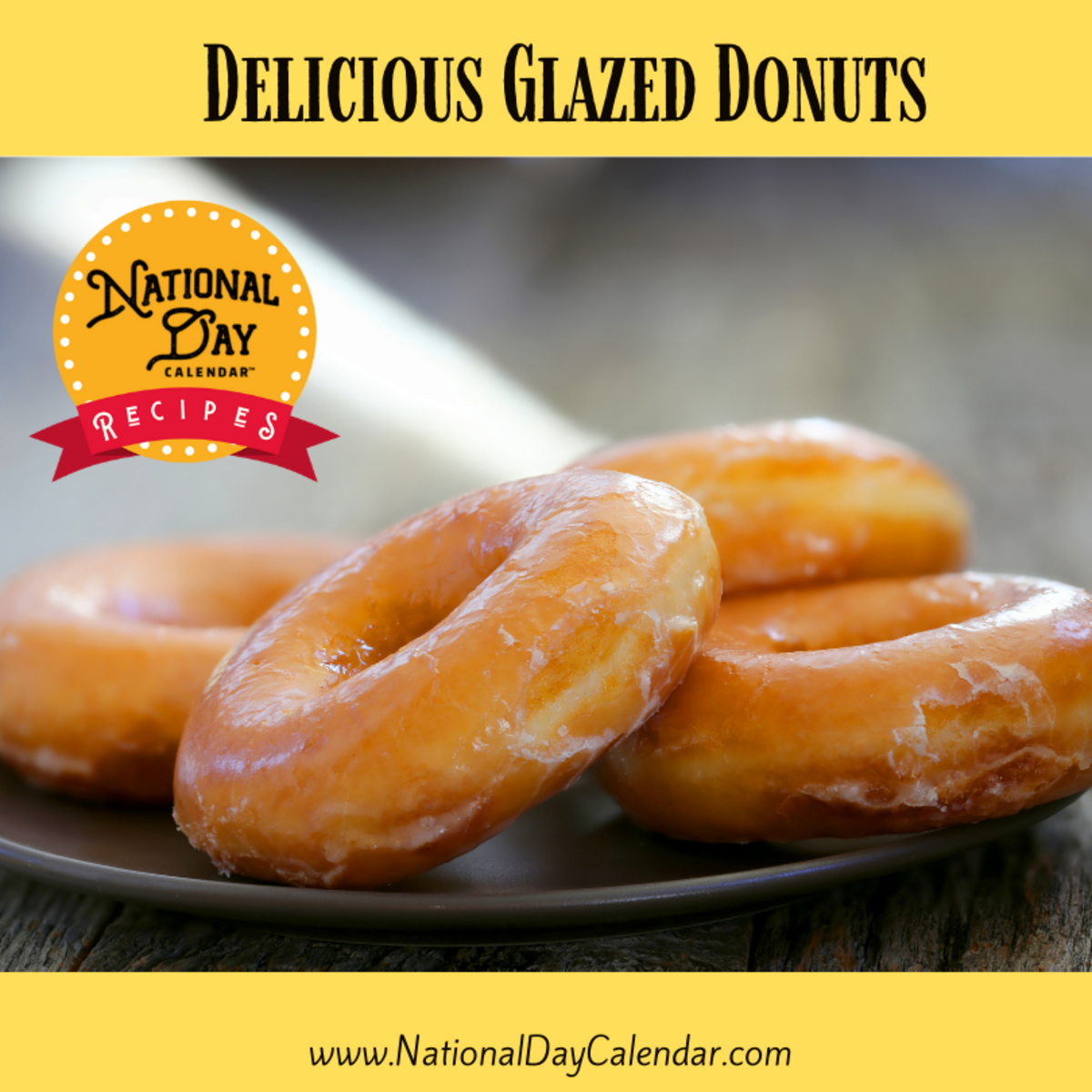 Delicious Glazed Donuts
Prep Time: 1 hour 45 minutes
Cook Time: 15 minutes
Total: 2 hours
Servings: 18 donuts
Ingredients
Dough
1 packet active dry yeast
1/4 cup lukewarm water
1 1/2 cups warm milk
1/3 cup granulated sugar
3 large eggs, room temperature
5-5 1/2 cups all-purpose flour
1 teaspoon salt
1/2 cup unsalted butter, softened
Shortening for frying
Glaze
3 cups powdered sugar
1 teaspoon pure vanilla extract
3-5 tablespoons milk
1 teaspoon vanilla
Instructions
In a large mixing bowl, dissolve the yeast and sugar in warm water. When bubbles begin to form in the yeast mixture, stir in the milk and eggs. Cut the butter into the mixture. Gradually add flour and salt, scraping sides as you stir. When a dough forms, turn the dough onto a floured surface. If the dough is sticky, add a little more flour, but not too much or donuts will be tough. Knead the dough until it becomes smooth. Form a ball and place it in a greased bowl. Cover and place in a warm place to let the dough rise.
When the dough is double in size, turn out onto a floured surface and knead. Divide dough in half and cover. Allow to rest 10-15 minutes.
In a small bowl, mix glaze ingredients. Add enough milk to create a thin, pourable glaze.
Line a baking sheet with parchment.
Turn one half the dough onto a floured surface and roll the dough into about 1/2 inch thickness. Dust donut cutter with flour and cut out donuts. Place on baking sheet. Cover and allow the donuts to rise until doubled in size.
Set a cooling rack on a baking sheet. Heat cooking oil in a deep-fryer or large pot to 350-375°F.
Drop donuts into the hot oil, 1-2 minutes per side. Using a slotted spoon, remove doughnuts and place them on the cooling rack.
Drizzle glaze over the tops of the doughnuts while the donuts are warm but slightly cooled.
April 8th Celebrated History
1838
SS Great Western sets off on its maiden voyage from Bristol, England to New York City. The steamship was the first of its kind built for transatlantic service. It completed its maiden voyage on April 23, 1838.
1913
The states ratify the 17th Amendment giving the people the right to directly vote for their senators creating a direct election. Before the 17th amendment, each state's legislature elected the senators.
1974
Hank Aaron hits his 715th career home run. The Atlanta Brave was playing at home against the Los Angeles Dodgers when he hit Al Downing's 1-0 fastball.
April 8th Celebrated Birthdays
Mary Pickford – 1892
The American actress co-founded United Artists and helped establish the Academy of Motion Picture Arts. Pickford made her mark on the film industry when it was in its infancy and watched it transform into the world of talking movies.
Melvin Calvin – 1911
In 1961, the American biochemist was awarded the Nobel Prize in Chemistry with Andrew Benson and James Bassham for his discovery of the Calvin cycle.
Winifred Asprey – 1917
Mathematician and computer scientist, Winifred Asprey earned her Ph.D. in mathematics at a time when very few women did. Asprey established the first computer lab at Vassar College in 1967. Vassar soon became the second college to acquire an IBM System/360 computer.
Betty Ford – 1918
In 1974, the Fords were suddenly thrust into the roles of President and First Lady upon the resignation of Richard Nixon. The 40th First Lady took on many roles, including equal rights advocate and she spoke openly about breast cancer awareness and drug and alcohol. In 1982, following her own treatment for alcoholism, the former First Lady established the Betty Ford Center.
About National Day Calendar
National Day Calendar is the original and authoritative source for fun, unusual and unique National Days! Since our humble beginnings on National Popcorn Day in 2013, we have been tracking the National Days, National Weeks, National Months, and International Days. We became the first calendar of its kind to curate the days all in one place and tell their stories, too! Here at National Day Calendar, we are on a mission to Celebrate Every Day with you! And by you, we mean families, businesses, educators, and strangers we meet on the street. There's more than one day for everyone.
At National Day Calendar, we discovered the National Days have a way of inspiring us. We're honored to tell the stories behind the days and provide you with informational ways to incorporate the National Days into your business, family, schools, and home!