(Last Updated On: April 4, 2023)
APRIL 7, 2023 | GOOD FRIDAY | NATIONAL GIRL ME TOO DAY | NATIONAL BEER DAY | NATIONAL NO HOUSEWORK DAY | NATIONAL COFFEE CAKE DAY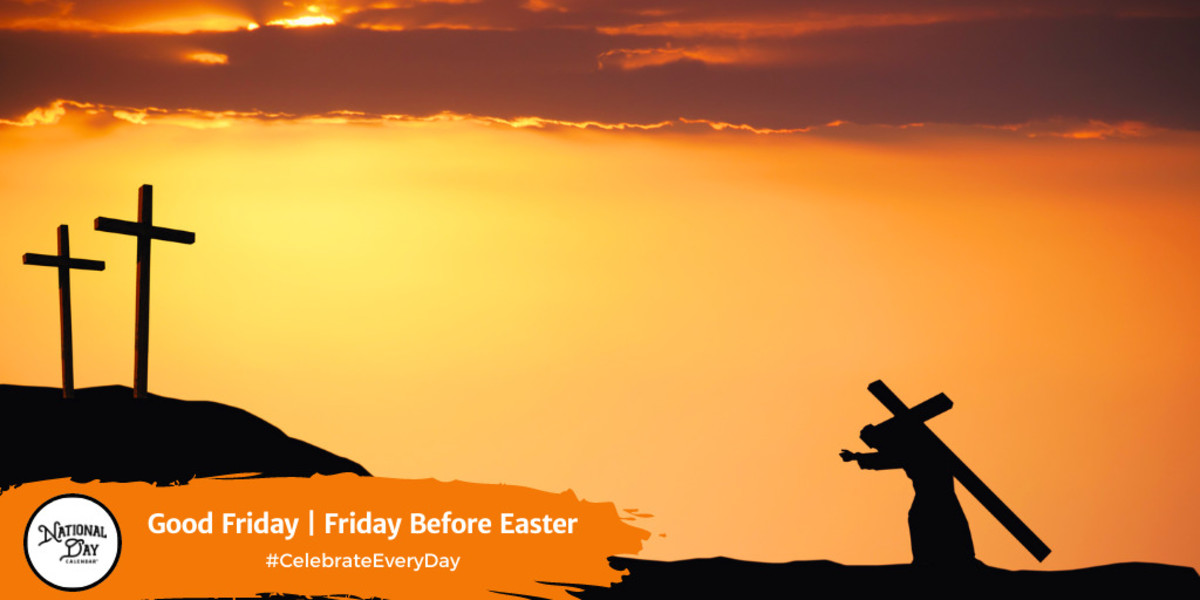 GOOD FRIDAY
The Friday before Easter commemorates the Crucifixion of Jesus Christ in the Christian Faith and is called Good Friday. Read more…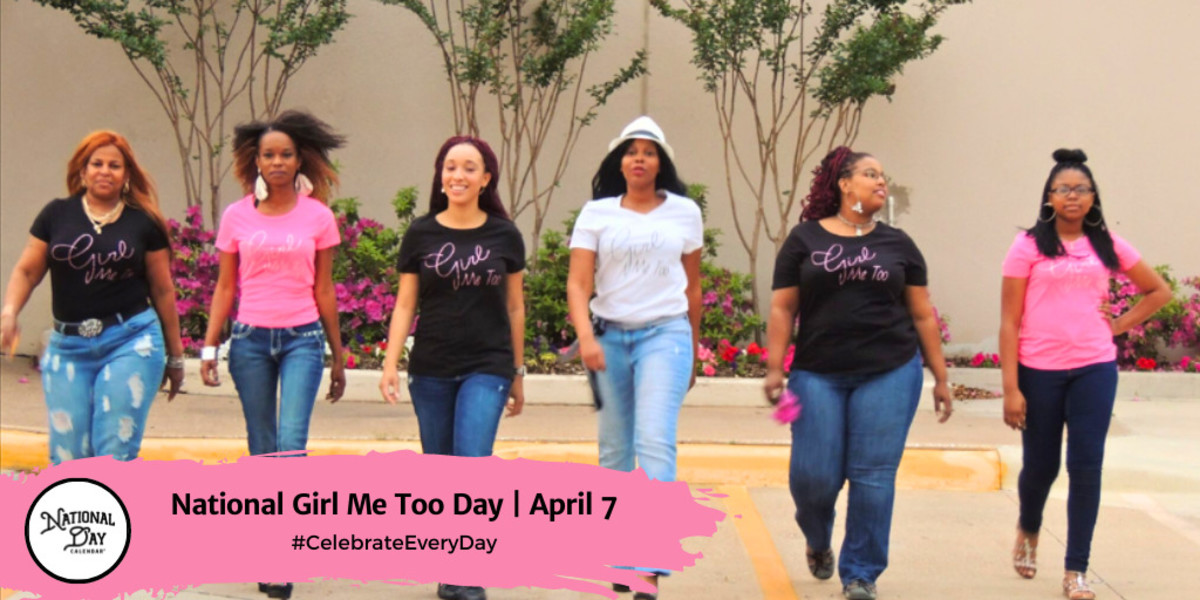 NATIONAL GIRL, ME TOO DAY
National Girl, Me Too Day on April 7th recognizes the strength and endurance of women of all ages and is an opportunity to show support for each other.  Read more…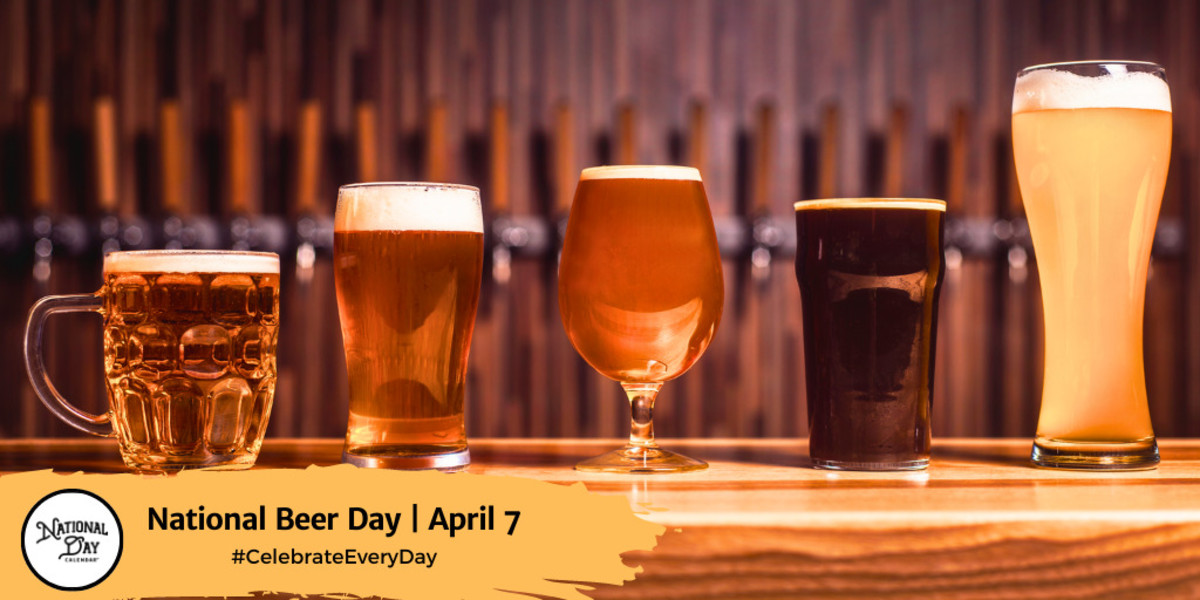 NATIONAL BEER DAY
National Beer Day on April 7th annually, recognizes the world's most widely consumed alcoholic beverage. Following water and tea, it is the third most popular drink overall. Read more…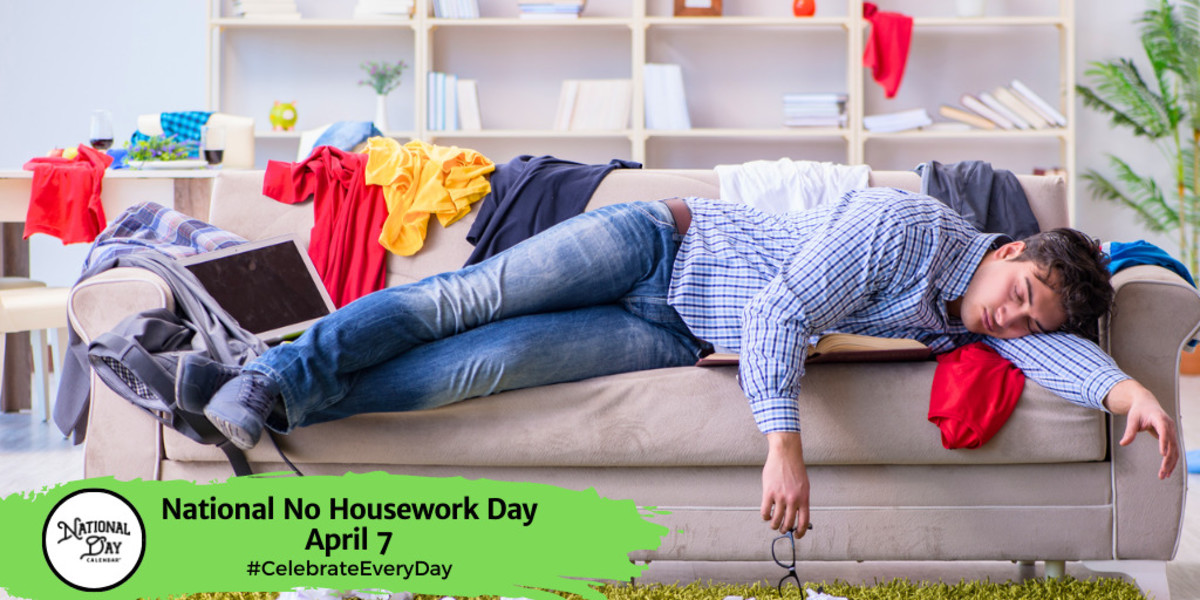 NATIONAL NO HOUSEWORK DAY
National No Housework Day directs us to put down the cleaning solution and toss aside the laundry. For one day each year on April 7th, the housework can wait. Read more…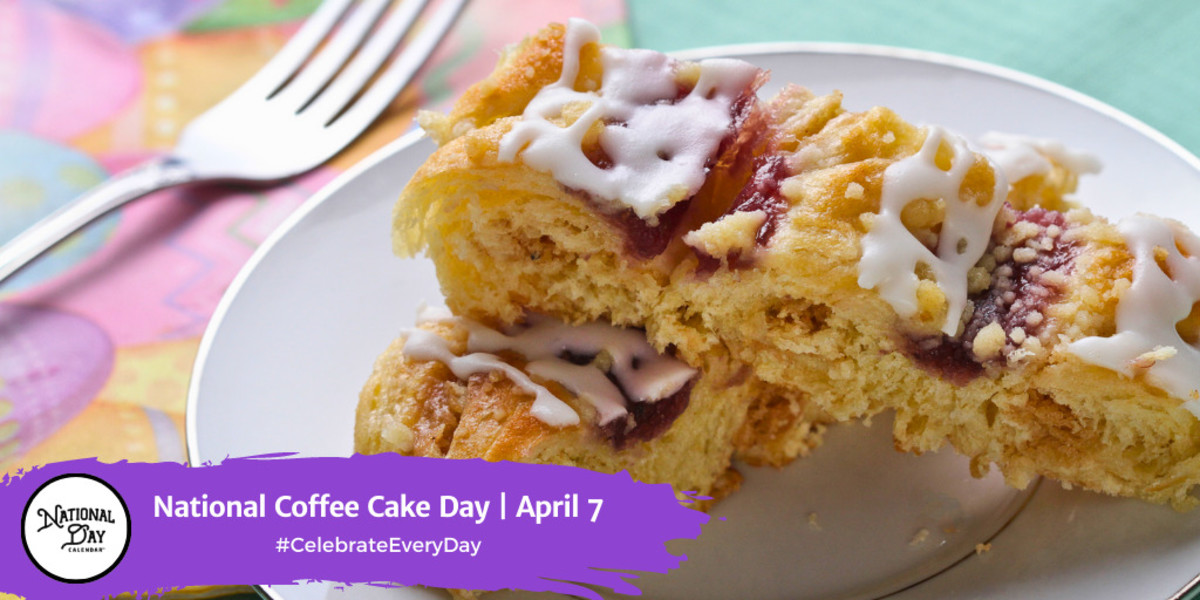 NATIONAL COFFEE CAKE DAY
On April 7th, National Coffee Cake Day gives us a reason another reason to linger over a cup of joe. We can also break out some of our favorite recipes and deliver a heartwarming, home-baked item to a friend or two. As many bakers know, coffee cakes take very little time to make and bring a lot of satisfaction to both the baker and the receiver. Read more…
On Deck for April 8, 2023
National Days
National Empanada Day
National Zoo Lovers Day
National All Is Ours Day
Recipe of the Day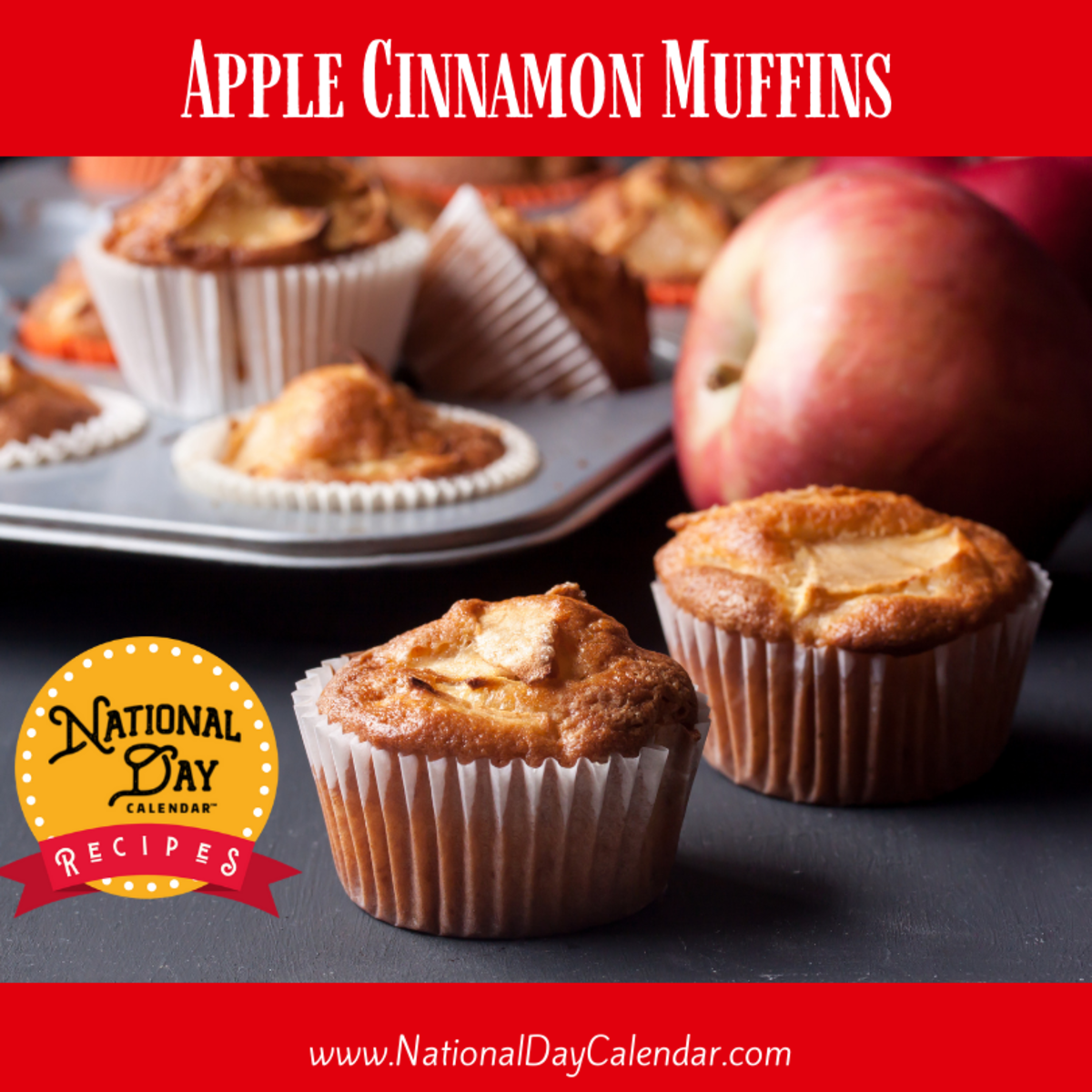 Apple Cinnamon Muffin
Prep: 10 minutes
Cook: 20 minutes
Total Prep: 30 minutes
Servings: 12
Ingredients:
2 1/2 cups all-purpose flour + 2 teaspoons, divided
1/2 cup granulated sugar
2 teaspoons baking powder
2 teaspoons ground cinnamon + 1/2 teaspoon, divided
2 cups diced apples
divided
1/2 teaspoon kosher salt
1 1/4 cups whole or 2% milk
1/2 cup vegetable oil
1 large egg
1 teaspoon vanilla extract
Instructions:
Heat oven to 375°F with rack placed in the center of the oven. Line muffin tin with 12 paper liners or coat with cooking spray, butter or oil.
Toss apple pieces, 1/4 teaspoon cinnamon, and 2 teaspoons of flour in a small bowl and set aside.
In a large bowl, combine flour, sugar, baking powder, cinnamon and salt.
In a separate bowl, mix milk, oil, egg, and vanilla.
Gradually add liquid mixture to the dry mixture, stirring until just incorporated. Fold in the apple mixture.
Fill muffin cups about 1/3 full with the batter. Bake 20 minutes until a toothpick inserted into the center comes clean.
April 7th Celebrated History
1933
President Franklin Roosevelt took the first step toward ending Prohibition and signed a law that allowed people to brew and sell beer, in the United States, as long as it remained below 4.0% alcohol by volume (ABV). Beer drinkers celebrated and were happy to be able to purchase beer again for the first time in thirteen years.
1940
The United Nations establishes the World Health Organization.
1949
The musical South Pacific opens on Broadway. Its critical success leads to 10 Tony Awards.
April 7th Celebrated Birthdays
Walter Camp – 1859
Known as the "Father of American Football," Walter Camp played an integral role in molding the sport into the game athletes play today. From the line of scrimmage to the creation of the quarterback, Camp played, coached, and developed rules valuable to establishing a lasting, competitive sport.
Billie Holiday – 1915
Born Eleanora Fagan, the American jazz singer rose to stardom in the 1930s singing with Duke Ellington and saxophonist Lester Young. The saxophonist would give her the nickname "Lady Day" which she would use in her autobiography Lady Sings the Blues.
Francis Ford Coppola – 1939
Award-winning director, writer, and producer, Francis Ford Coppola, brought memorable films to the big screen during the 1960s and 70s including The Godfather series, Patton and Apocolypse Now.
Jackie Chan – 1954
Born in Victoria Peak, Hong Kong as Chan Kong-sang, Jackie Chan began his career in the film industry as a child actor in a Bruce Lee film. Since then, the stuntman turned filmmaker brought his action-packed abilities to the U.S. with films like Rush Hour and The Karate Kid.
About National Day Calendar
National Day Calendar is the original and authoritative source for fun, unusual and unique National Days! Since our humble beginnings on National Popcorn Day in 2013, we have been tracking the National Days, National Weeks, National Months, and International Days. We became the first calendar of its kind to curate the days all in one place and tell their stories, too! Here at National Day Calendar, we are on a mission to Celebrate Every Day with you! And by you, we mean families, businesses, educators, and strangers we meet on the street. There's more than one day for everyone.
At National Day Calendar, we discovered the National Days have a way of inspiring us. We're honored to tell the stories behind the days and provide you with informational ways to incorporate the National Days into your business, family, schools, and home!