Looking Back
April 7, 2019 - NATIONAL BEER DAY - NATIONAL GIRL ME TOO DAY - NATIONAL HANDMADE DAY - NATIONAL NO HOUSEWORK DAY - NATIONAL COFFEE CAKE DAY
APRIL 7, 2019 | NATIONAL BEER DAY | NATIONAL GIRL ME TOO DAY | NATIONAL HANDMADE DAY | NATIONAL NO HOUSEWORK DAY | NATIONAL COFFEE CAKE DAY
NATIONAL BEER DAY
National Beer Day is observed annually on April 7th. Celebrate with a pint of pale ale, lager, stout, wheat beer or pale ale.
One of the world's oldest prepared beverages, beer possibly dates back to 9500 BC when cereal was first farmed. It is recorded in the written history of ancient Iraq and ancient Egypt.
Beer is the world's most widely consumed alcoholic beverage. Following water and tea, it is the third most popular drink overall.
HOW TO OBSERVE
Grab a beer and spend some time with friends. (Remember always to drink responsibly and never drink and drive.) Use #NationalBeerDay to post on social media.
Get your beer drinking socks here and many more styles, too!
HISTORY
On April 7, 1933, President Franklin Roosevelt took the first step toward ending Prohibition and signed a law that allowed people to brew and sell beer, in the United States, as long as it remained below 4.0% alcohol by volume (ABV). Beer drinkers celebrated and were happy to be able to purchase beer again for the first time in thirteen years.
Our research found this day was created as National Beer Day by Justin Smith, a Richmond, Virginia Craft Beer Examiner, and his friend Mike Connolly from Liverpool, England. April 7th was chosen because the Cullen-Harrison Act was signed into law and became active on this day. In 2009, Smith and Connolly created a National Beer Day Facebook page. From this page, they invited friends to join, and word has spread to many sources that April 7 is National Beer Day.

NATIONAL GIRL, ME TOO DAY
National Girl Me Too Day on April 7 recognizes the strength and endurance of women of all ages and is an opportunity to show support for each other.
Take a moment to look at the women around us. Neighbors, shopkeepers, sisters, even strangers. If you were to ask anyone of them a single thing they have had to overcome many of us could respond, "Girl, me too."
National Girl, Me Too Day strives to break down divisions among women of all walks of life and remind them they have all carried similar burdens and struggles. By lifting each other up, we help to mend the past and make a better future for our children.
HOW TO OBSERVE
To celebrate National Girl, Me Too Day, give a greeting card of encouragement to a woman you don't know, or you don't usually associate with. Visit girlmetoo.com for more information. Use #NationalGirlMeTooDay and #GirlMeToo to share on social media.
HISTORY
Symonia Montgomery, the creator of the Girl, Me Too movement, founded National Girl, Me Too Day to help encourage women to bond together in support of each other and first celebrated the day on April 7, 2017.
The Registrar at National Day Calendar® proclaimed National Girl, Me Too Day to be observed annually beginning in 2018.
ABOUT GIRL ME TOO™
GIRL, ME TOO! was established to promote the healing, empowerment, and education of women and young ladies while encouraging healthy relationships amongst all women. GIRL, ME TOO was developed during the personal struggle of two women looking at life through each other's eyes. This experience sparked a multifaceted movement that seeks to change the way we as a female gender respond to certain situations as well as how we interact with one another. We are dedicated to helping our sisters heal from the pain of the past while providing the tools needed to empower the future. Poetry has been a very powerful vessel in our growth, allowing women from all walks of life to come together in the arts, mentoring, public speaking and education to give a voice to our situations. Each time you hear Girl, Me Too you know that you are not alone. Remember "Divided we stand strong because we have no choice, but standing together we have the power to change the world."
Our Mission
The mission of GIRL, ME TOO! ™ is to achieve relationship stability amongst all women, by offering a gateway to heal from past pains, hurts, and fears. Our healing will help provide the tools needed to view life through the other person's eyes, which can bring forth understanding instead of judgment. This awareness will birth empowerment and unity across a nation. GIRL, ME TOO! ™ is dedicated to being the change we want to see through education, philanthropy, volunteerism, and sustainability. Say it with me "I'm designed for greatness" GIRL, ME TOO! ™ You can check out our website at girlmetoo.com.

NATIONAL HANDMADE DAY
National Handmade Day on April 7 recognizes all those who put forth their creative talents into gifts that warm the heart and leave us awe.
Whether its baked goods, beauty products or woodcraft, quilts, toys or artwork, those who create handmade gifts do so with an eye toward craftsmanship. Some carry on traditions from one generation to the next and others transfer skills learned in a trade making it an art form. From artisans to craftsman, tinkerers and those with eclectic style who create beautiful, functional works of art and scrumptious delights, each shares a bit of their passion.
For anyone who has ever received a handmade gift, we delight in these one-of-a-kind treasures. Baked goods, bath and skin products are savored, and we can't wait for more. Pottery, jewelry and other designs become heirlooms, handed down from generation to generation, gathering history wherever they go. We marvel at each stitch in a quilt or notch in a carving, the care taken to make just the right cut or to pair scents or colors. Custom pieces carry even more meaning.
From inspiration to finished piece, those who have a passion for handmade crafts delight in their projects. It brings pleasure to their lives, and they enjoy bringing them to you.
HOW TO OBSERVE

Shop your local handmade artisan stores and see their latest offerings. Share your favorite finds and use #NationalHandmadeDay to share on social media.
HISTORY

From Scratch Farm founded National Handmade Day to celebrate all the passion handmade businesses put into making their products and running their businesses.
The Registrar at National Day Calendar® proclaimed National Handmade Day to be observed annually beginning in 2018.
About From Scratch Farm
Established in 2013, From Scratch Farm is a family business owned and operated by Amy Bierstedt. In her own words, "It started as a family business, with a dream of helping everyone make better, healthier, more organic choices for their body and home." Their products include lip balms, healing salves, body scrubs, bath salts, vapor rubs, warmer melts, laundry detergents, and wool dryer balls, plus custom-designed postcards and t-shirts. Visit their website or follow them on their social media channels.
www.fromscratchfarm.com

www.facebook.com/FromScratchFarm
www.instagram.com/thefromscratchchick
NATIONAL NO HOUSEWORK DAY
National No Housework Day is observed annually on April 7th.
Are you looking for an excuse to get out of doing housework? Well, here it is. On April 7th, do absolutely no sweeping, dusting, laundry, dishes and all the other items that fall into the housework category. Catch up on a book, have coffee with friends or anything else that you enjoy.
HOW TO OBSERVE
Do anything but housework and use #NationalNoHouseworkDay to post on social media.
HISTORY
National No Housework Day was created by Thomas and Ruth Roy at Wellcat.com.
NATIONAL COFFEE CAKE DAY
National Coffee Cake Day is observed each year on April 7.
Coffee cake is a cake that is intended to be eaten while enjoying a cup of coffee, maybe for breakfast or during a coffee break. One may choose to serve this cake to guests around their coffee table.
The coffee cake itself does not contain any coffee. They are usually single layer cakes made in square, rectangle or ring-shaped pans. Coffee cakes are often flavored with cinnamon or other spices, seeds, nuts and fruits, such as blueberries or apples. Typically they have a crumb topping or a glaze drizzle.
HOW TO OBSERVE
Enjoy this delicious Amaretto Cherry Coffee Cake recipe.
Use #NationalCoffeeCakeDay to post on social media.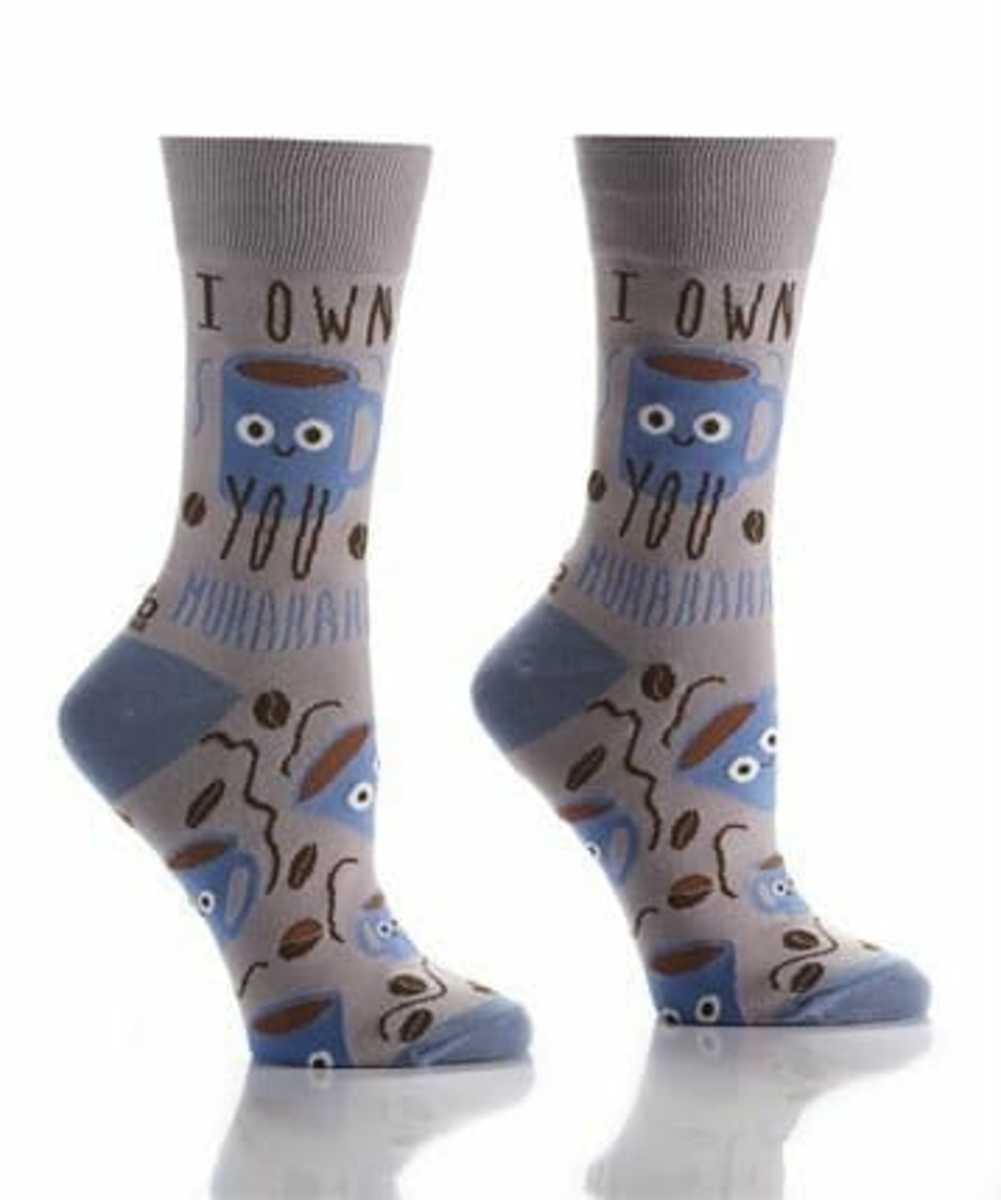 Be prepared to celebrate all coffee related days with a pair Owned By Coffee socks. Check out other styles in our store.
HISTORY
Our research was unable to find the origin and the creator of National Coffee Cake Day.
On Deck for April 8, 2019
About National Day Calendar
National Day Calendar™ is the authoritative source for fun, unusual and unique National Days! Since our humble beginnings on National Popcorn Day in 2013, we now track nearly 1,500 National Days, National Weeks and National Months. In addition, our research team continues to uncover the origins of existing National Days as well as discover new, exciting days for everyone to celebrate.

Whether you want to celebrate your favorite mail carrier and flip flops, share your joy for bacon and chocolate cake or enjoy popcorn (our office favorite) on National Popcorn Day, stay in-the-know by signing-up for our e-mail updates, and follow us on Facebook and Twitter. Don't find yourself unprepared on Talk Like a Pirate Day or Answer the Phone Like Buddy the Elf Day – join us as we #CelebrateEveryDay!