(Last Updated On: April 4, 2023)
APRIL 6, 2023 | NATIONAL BURRITO DAY | NEW BEER'S EVE DAY | NATIONAL EMPLOYEE BENEFITS DAY | NATIONAL SORRY CHARLIE DAY | NATIONAL CARBONARA DAY | NATIONAL CARAMEL POPCORN DAY | NATIONAL STUDENT-ATHLETE DAY | NATIONAL ALCOHOL SCREENING DAY | NATIONAL TARTAN DAY | NATIONAL TEFLON DAY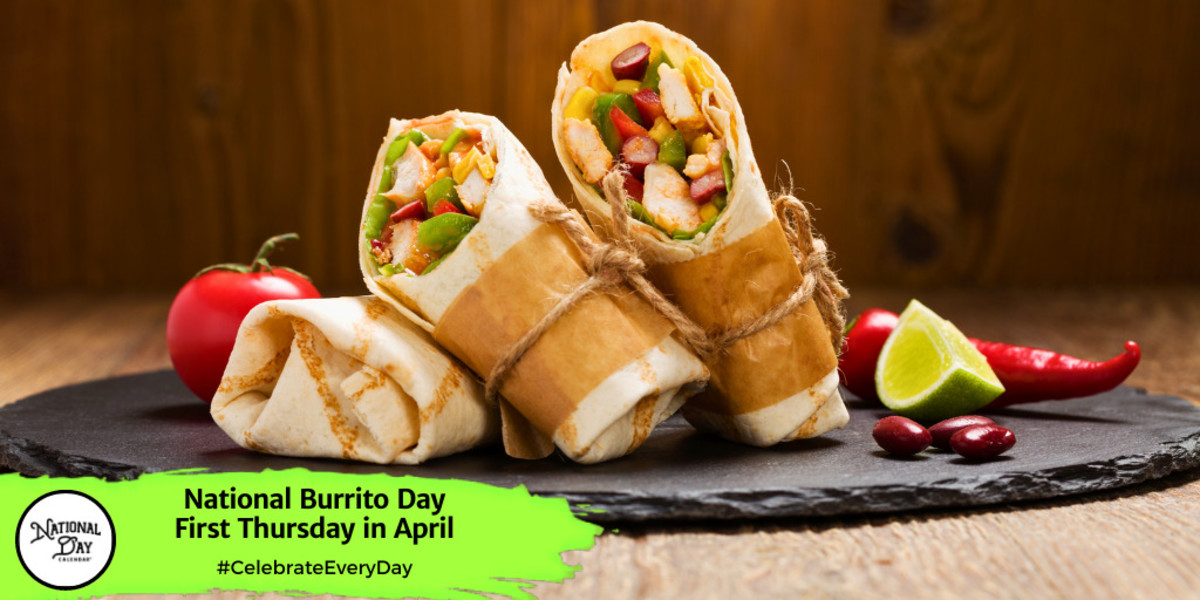 NATIONAL BURRITO DAY
National Burrito Day on the first Thursday in April celebrates the tasty and versatile Mexican dish wrapped in a tortilla. Read more…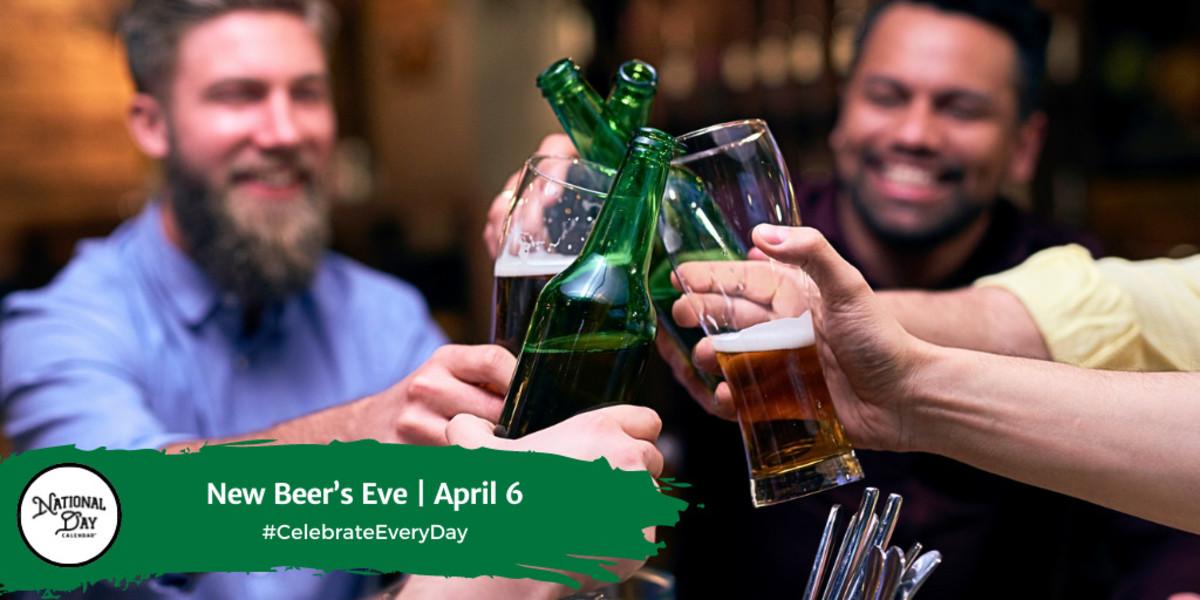 NEW BEER'S EVE
With visions of pints and pounders hopping in their heads, beer connoisseurs prepare for the day ahead. Barley and Malt flavored popcorn at their side, peanut shells polishing the floor and a bowl of beer nuts on the table aside, Men and women everywhere grin with pride as they look to the clock and say, "Why should we wait? Let's begin this night before it's too late! It's New Beer's Eve after all! A feat not too small." Read more…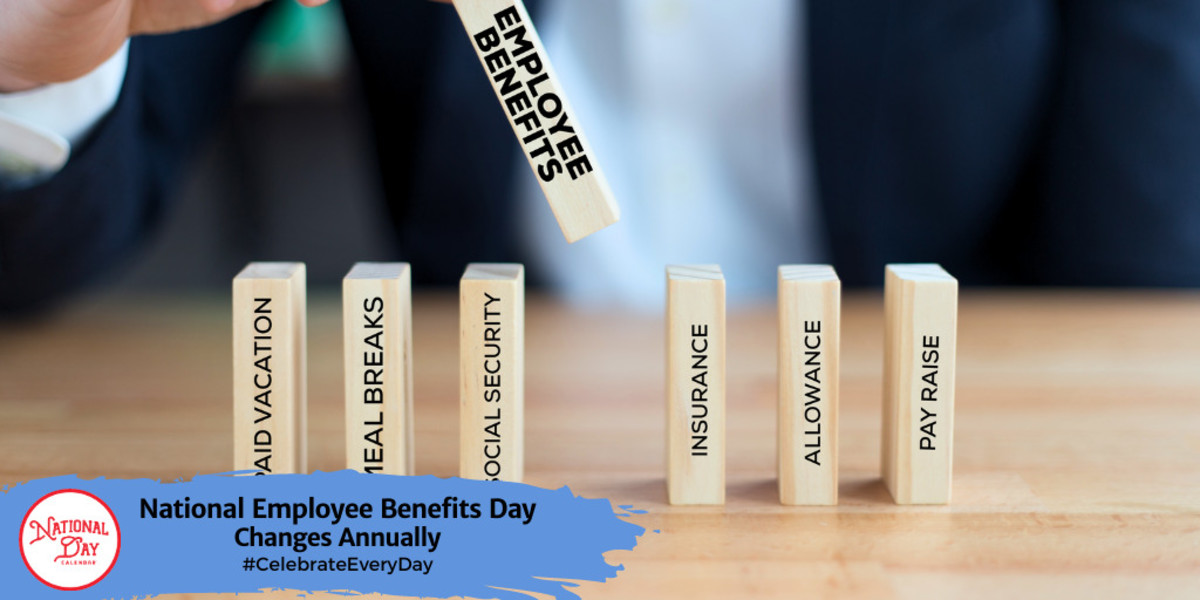 NATIONAL EMPLOYEE BENEFITS DAY
National Employee Benefits Day takes place in April each year and recognizes the administrators, personnel, trustees, and advisors who dedicate their services to providing the best benefits packages possible. Read more…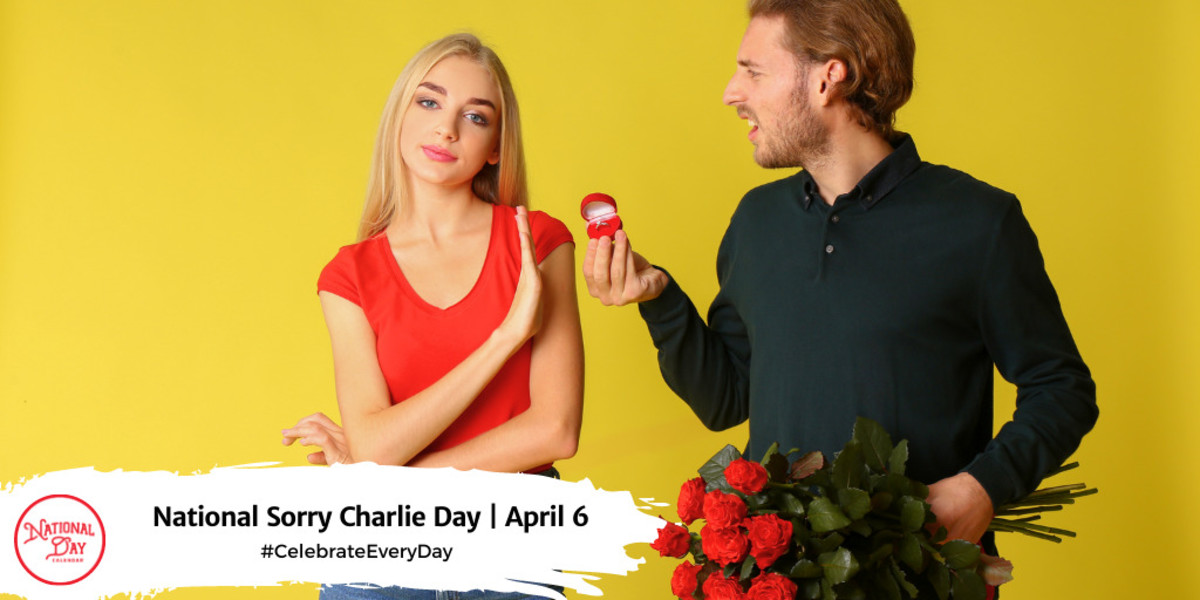 NATIONAL SORRY CHARLIE DAY
National Sorry Charlie Day on April 6th each year encourages us to view rejection from a different perspective. It's a day to think about the times we have been rejected. Whether we've been rejected by a sweetheart or a college, a prospective employer or the bank for a loan, we've all been refused. The day also gives us an opportunity to reflect on how we survived the rejection and what we learned from it.  Read more…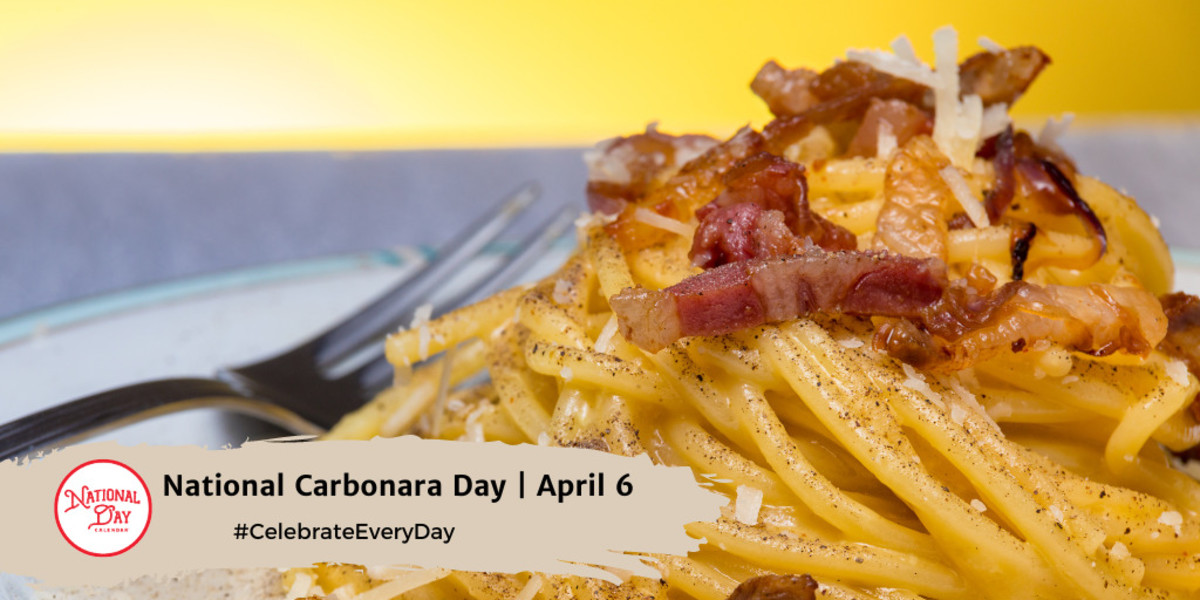 NATIONAL CARBONARA DAY
On April 6th, enjoy the flavors of Italy and celebrate National Carbonara Day! This delicious pasta dish is made up of a creamy sauce with bits of pancetta. Read more…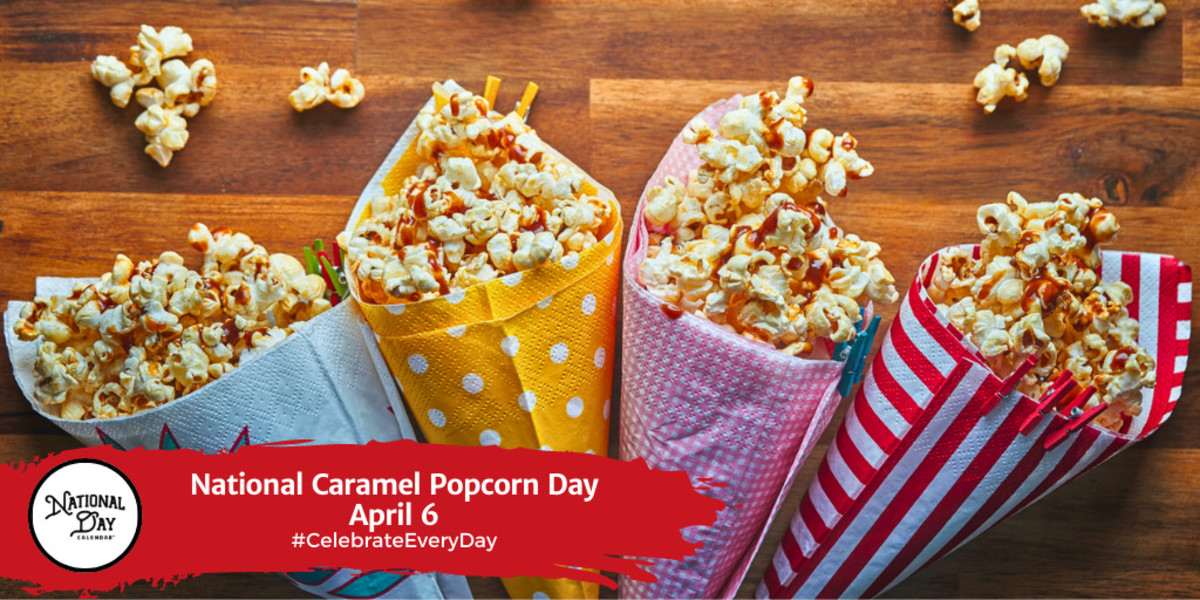 NATIONAL CARAMEL POPCORN DAY
Each year on April 6th, National Caramel Popcorn Day conjures up memories of fairs, sporting events, and fun snacking. Read more…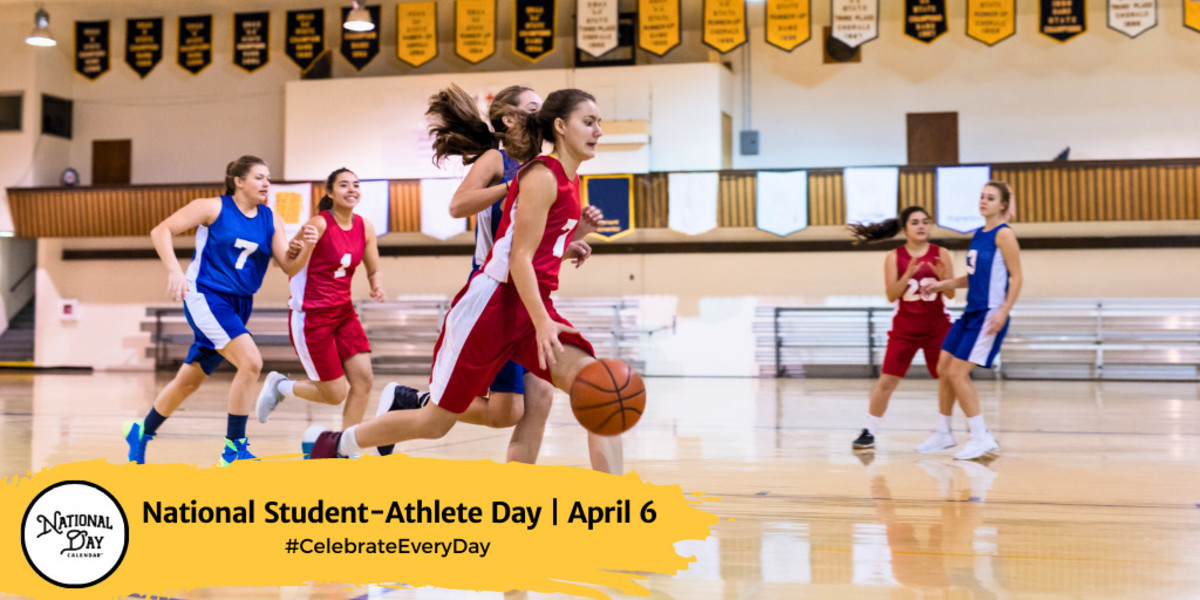 NATIONAL STUDENT-ATHLETE DAY
National STUDENT-Athlete Day (NSAD), observed annually on April 6th, provides an opportunity to recognize the outstanding accomplishments of student-athletes. Read more…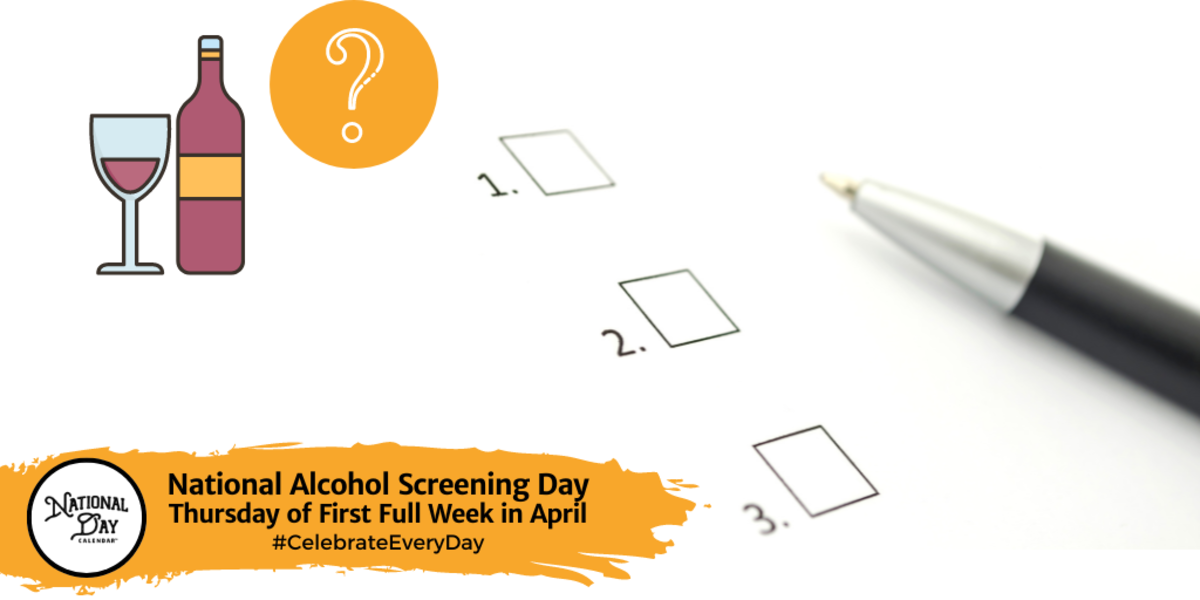 NATIONAL ALCOHOL SCREENING DAY
Every year, National Alcohol Screening Day raises awareness about the harmful effects of alcohol abuse and alcohol dependency. Each year on the Thursday of the first full week in April, these screens offer anonymous and confidential opportunities for those with addiction to seek help. Read more…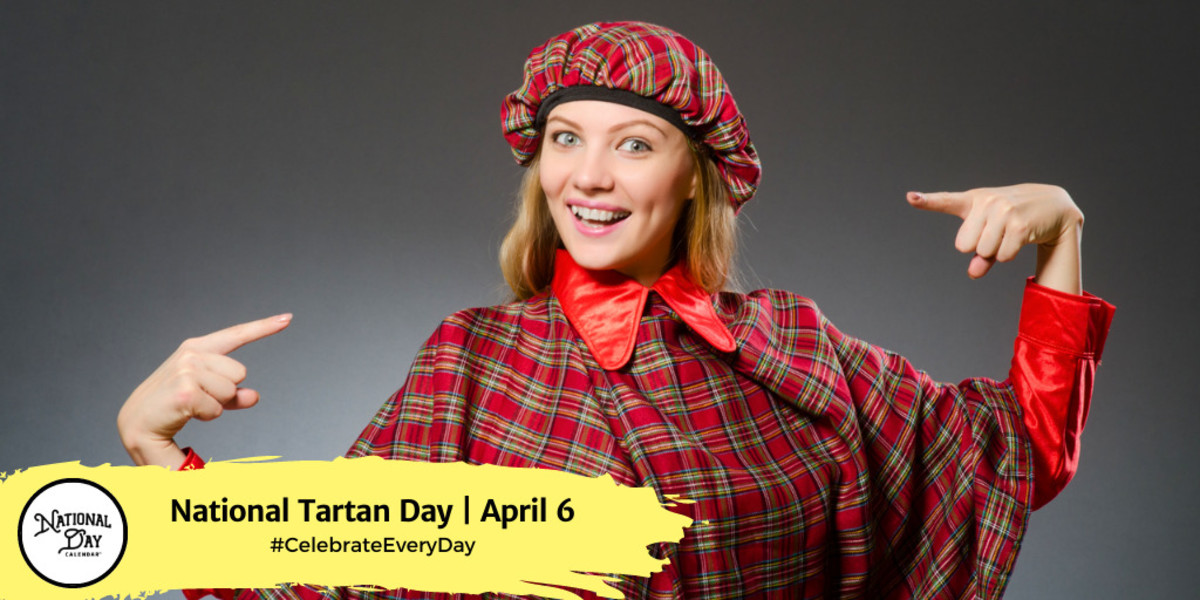 NATIONAL TARTAN DAY
National Tartan Day on April 6th honors the Scottish heritage flowing through the United States and the estimated 20-25 million Americans claim Scottish descent. Read more…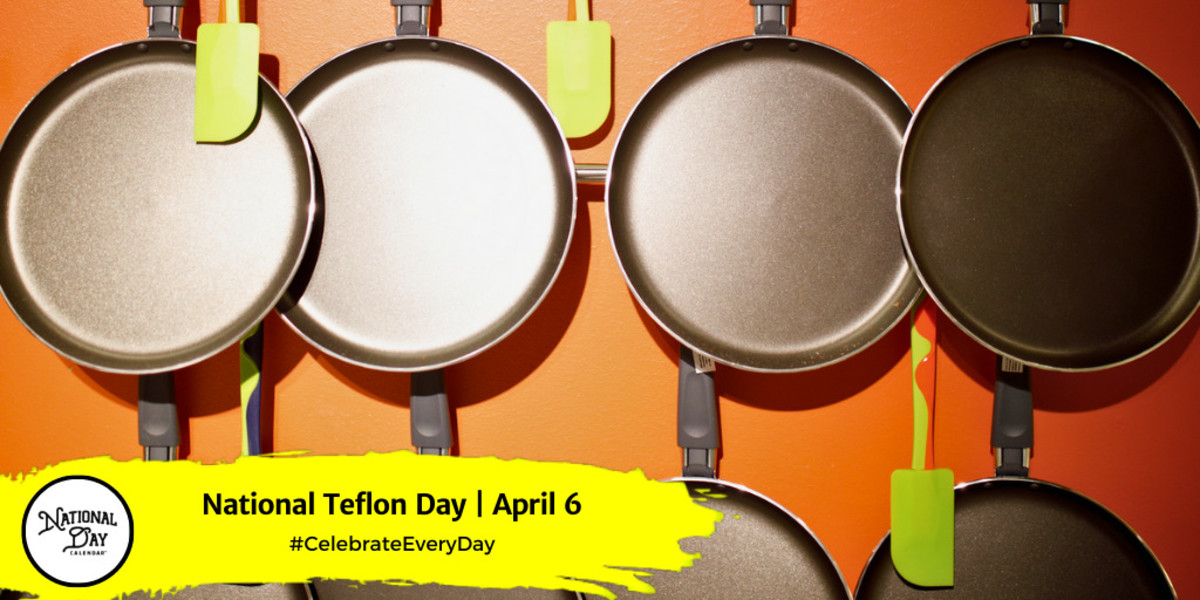 NATIONAL TEFLON DAY
National Teflon Day on April 6th each year honors the accidental invention of Teflon on April 6, 1938, by Dr. Roy Plunkett. Read more…
On Deck for April 7, 2023
National Days
Good Friday
National Girl Me Too Day
National No Housework Day
National Coffee Cake Day
National Beer Day
Recipe of the Day
Caramel Popcorn
Prep: 30 minutes
Cook: 1 hour
Total Prep: 1 hour 30 minutes
Serves 8
Ingredients:
8 cups popped popcorn
6 Tablespoons butter
1 1/2 cups light brown sugar
6 Tablespoons light corn syrup
1/4 teaspoon salt
1/4 heaping teaspoon baking soda
3/4 teaspoon vanilla extract
Instructions:
Preheat oven to 250 degrees F.
Prepare popcorn according to instructions.
Place popcorn in two large, shallow baking dishes or jelly roll pans.
Over medium heat in a medium saucepan, melt butter.
Stir in brown sugar, corn syrup, and salt.
Stirring constantly, bringing to a boil.
Allow to boil without stirring for 2 minutes.
Remove from heat and add baking soda and vanilla.
Pour caramel over popcorn and mix until evenly coated.
Place in oven and stir every 15 minutes.
Bake for 1 hour.
Store in an air-tight container.
April 6th Celebrated History
1896
Greece hosts the first modern Olympics.
1909
Explorer Robert E. Peary and his team reach the North Pole for the first time.
1938
Dr. Roy Plunket accidentally discovers polytetrafluoroethylene while working with his assistant in a lab at E. I. du Pont de Nemours and Company. The discovery leads to the invention of Teflon.
1947
The Grand Ballroom of Waldorf-Astoria Hotel in New York City hosted the first Tony Awards presentation. Named for the actress and director who co-founded the American Theatre Wing and formally known as the Antoinette Perry Awards for Excellence in Theatre, the presentations included 11 awards and several big names.
April 6th Celebrated Birthdays
Rose Schneiderman – 1882
During her lifetime, Rose Schneiderman became a voice for women in the garment district of New York City. She held many leadership roles and was influential in the labor movement as the first woman to hold national office. Schneiderman was also a co-founder of the American Civil Liberties Union and served under President Franklin D. Roosevelt's the National Recover Administration's Labor Advisory Board.
James Watson – 1928
In 1962, the molecular biologist along with Maurice Wilkins and Francis Crick won the Nobel Prize in Physiology or Medicine "for their discoveries of the molecular structure of DNA." Watson co-authored a paper in 1953 that proposed the double helix we're familiar with today.
Merle Haggard – 1937
The legendary country music singer-songwriter is known for some of country music's classics such as "Mama Tried," "Today I Started Loving You Again," and "Workin' Man Blues."
About National Day Calendar
National Day Calendar is the original and authoritative source for fun, unusual and unique National Days! Since our humble beginnings on National Popcorn Day in 2013, we have been tracking the National Days, National Weeks, National Months, and International Days. We became the first calendar of its kind to curate the days all in one place and tell their stories, too! Here at National Day Calendar, we are on a mission to Celebrate Every Day with you! And by you, we mean families, businesses, educators, and strangers we meet on the street. There's more than one day for everyone.
At National Day Calendar, we discovered the National Days have a way of inspiring us. We're honored to tell the stories behind the days and provide you with informational ways to incorporate the National Days into your business, family, schools, and home!