(Last Updated On: April 3, 2023)
APRIL 5, 2023 | NATIONAL WALKING DAY | PASSOVER BEGINS | FIRST CONTACT DAY | NATIONAL DEEP DISH PIZZA DAY | NATIONAL CARAMEL DAY | NATIONAL GO FOR BROKE DAY | GOLD STAR SPOUSES DAY | CHILDHELP NATIONAL DAY OF HOPE | NATIONAL READ A ROAD MAP DAY | NATIONAL FLASH DRIVE DAY | NATIONAL NEBRASKA DAY | NATIONAL RAISIN AND SPICE BAR DAY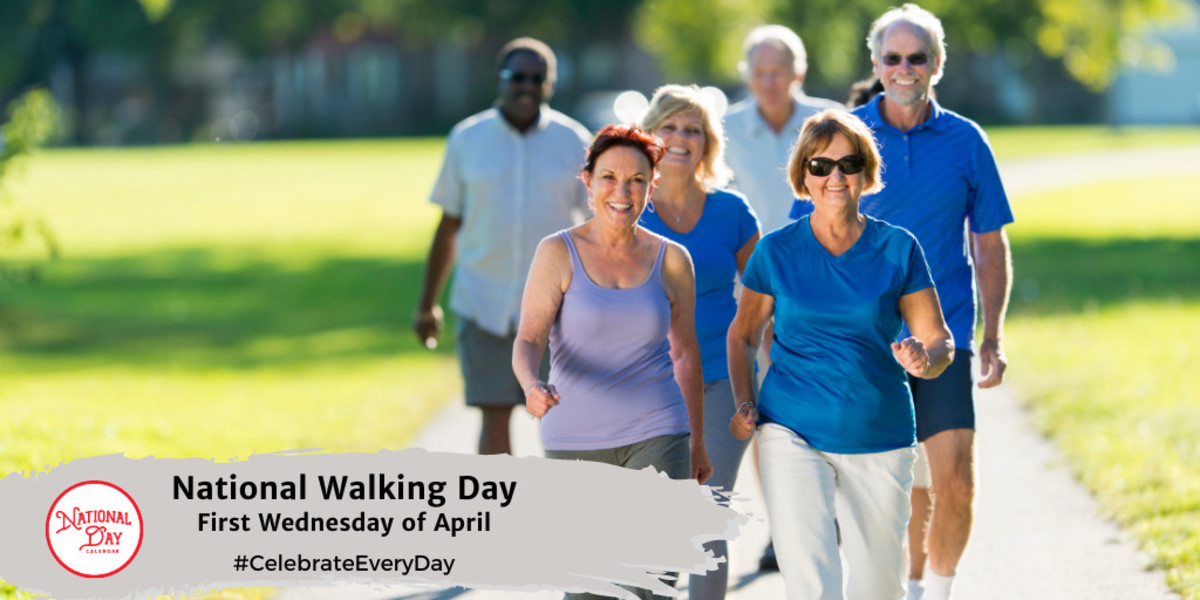 NATIONAL WALKING DAY
The first Wednesday in April is National Walking Day and it encourages Americans of all ages to get out and stretch their legs and get their hearts pumping. The American Heart Association sponsors this day to remind people about the health benefits of taking a walk. Wear your sneakers (or take them with you) to work, and at some point in the day, take a 30-minute walk. Read more…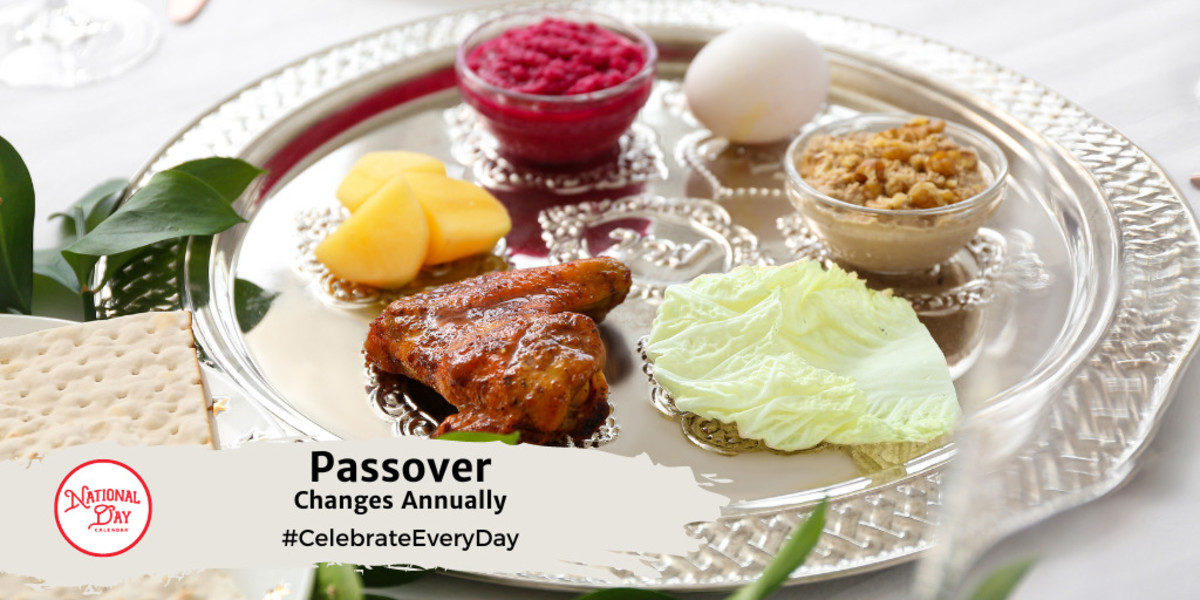 PASSOVER BEGINS
Every year, the spring festival called Passover is celebrated for 8 days. Traditionally known as a major Jewish holiday, many Christians have also begun to take part in celebrating Passover. The date of the festival is in accordance with the first full moon in the Hebrew calendar month, Nissan. For this reason, the date changes every year. Read more…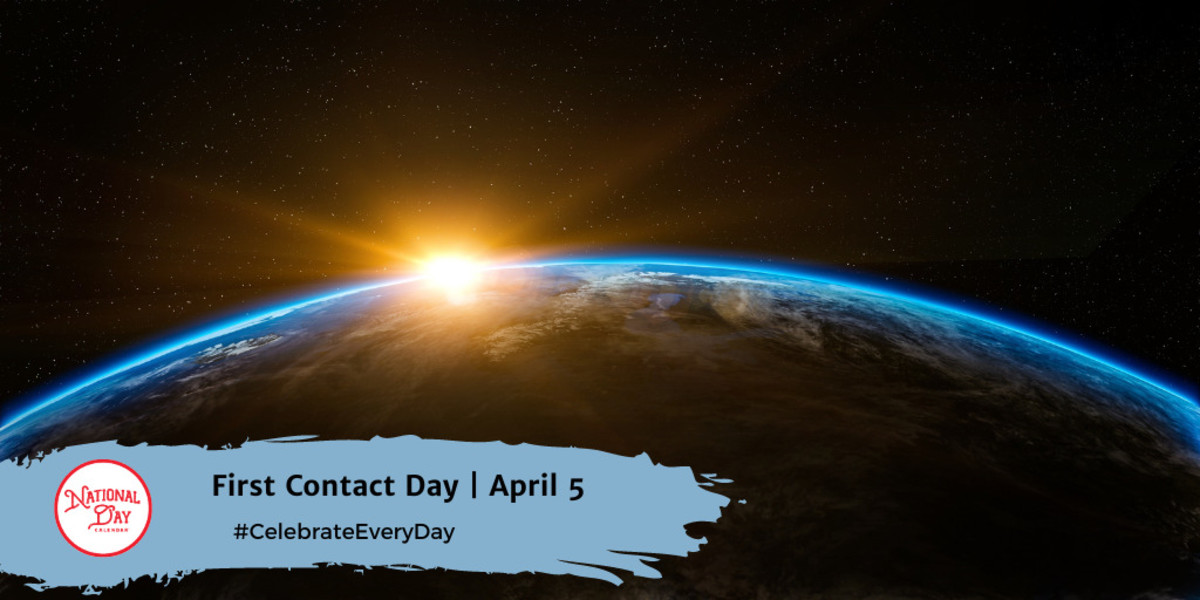 FIRST CONTACT DAY
First Contact Day on April 5th commemorates a fictional date in the future when an alien species visits Earth and makes contact with Earthlings for the first time. Read more…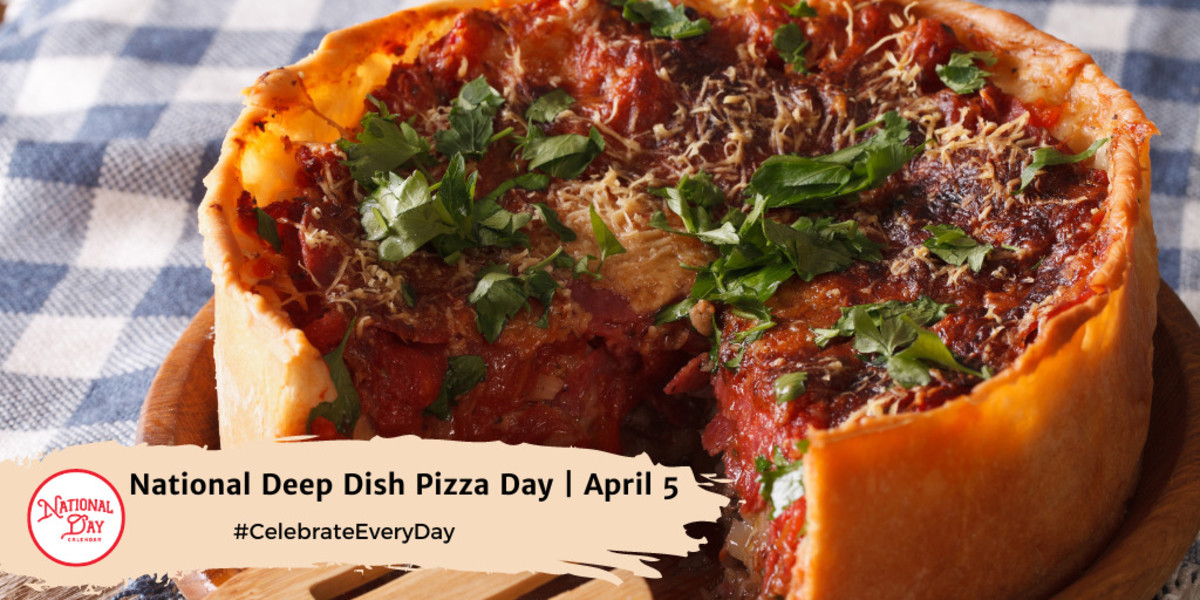 NATIONAL DEEP DISH PIZZA DAY
On April 5th, National Deep Dish Pizza Day gives pizza lovers a day to celebrate one of America's favorite varieties of pizza. Read more…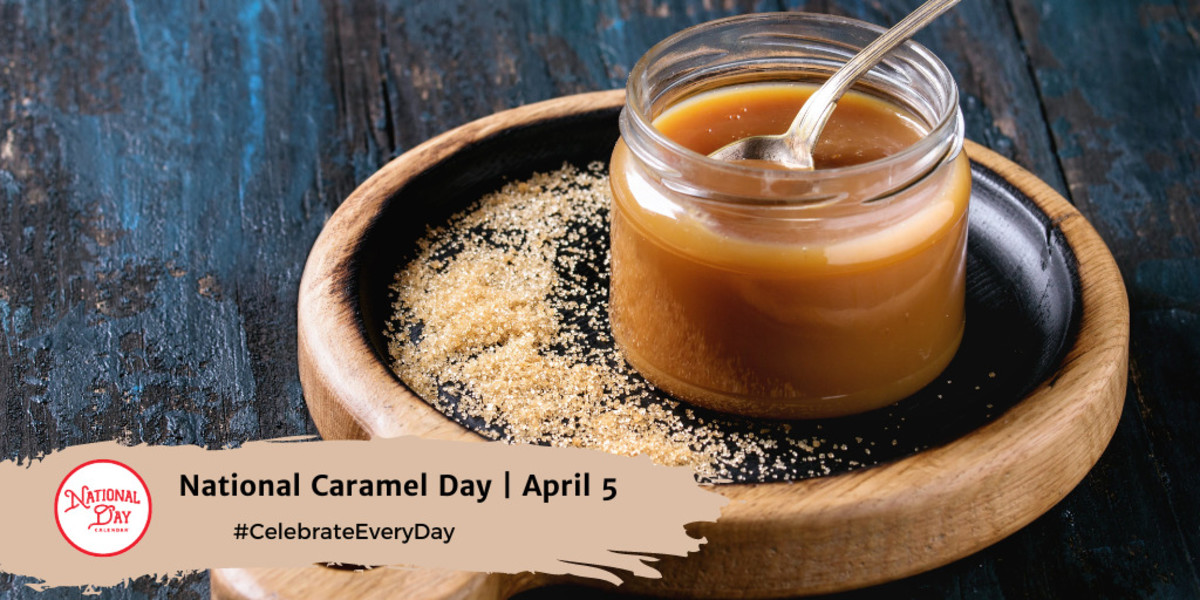 NATIONAL CARAMEL DAY
Caramel lovers celebrate their favorite treat on National Caramel Day each year. Observed on April 5th, this versatile confection adds delicious, creamy flavor to desserts, pastries, and candies. Read more…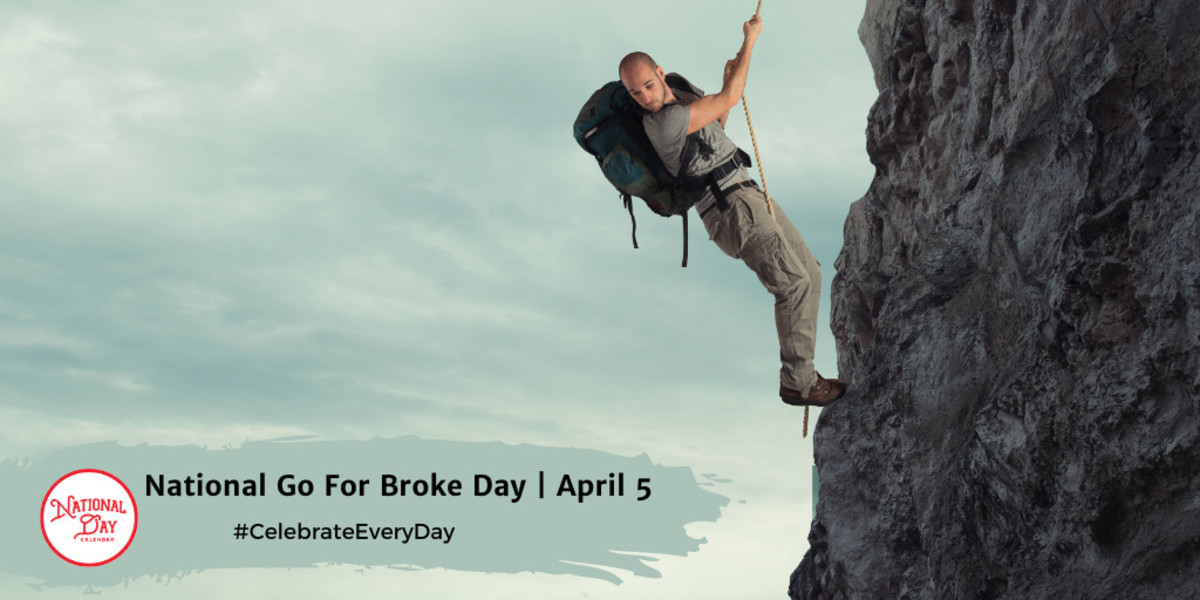 NATIONAL GO FOR BROKE DAY
National Go For Broke Day on April 5th encourages us to give it our all. No matter our goal, there's a reason to persevere despite all the odds. Read more…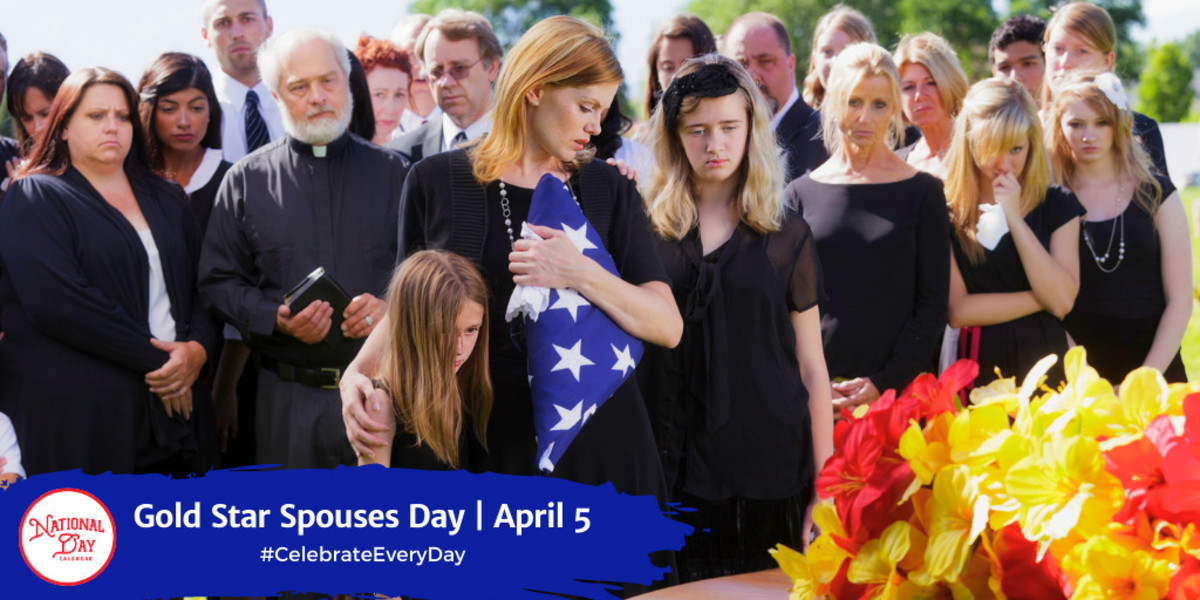 GOLD STAR SPOUSES DAY
Gold Star Spouses Day on April 5th honors the surviving loved ones of military service members who died while serving their country. Read more…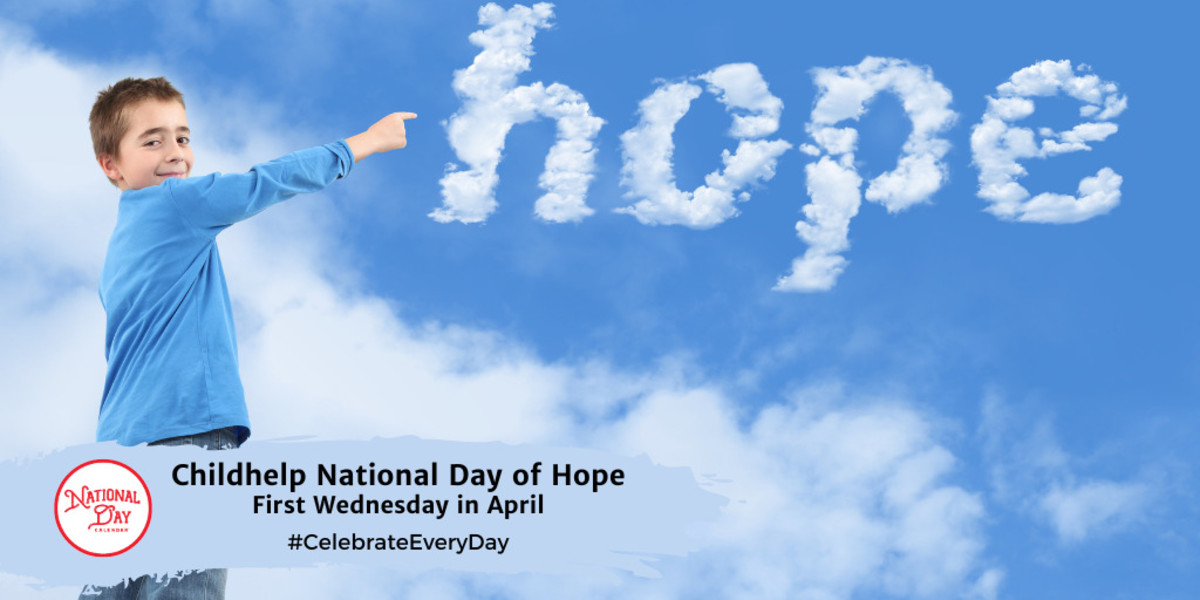 CHILDHELP NATIONAL DAY OF HOPE
Childhelp National Day of Hope takes place each year during National Child Abuse Prevention Month. The first Wednesday in April is set aside to ask the country to make a life-long commitment to joining the fight to end child abuse and neglect. Read more…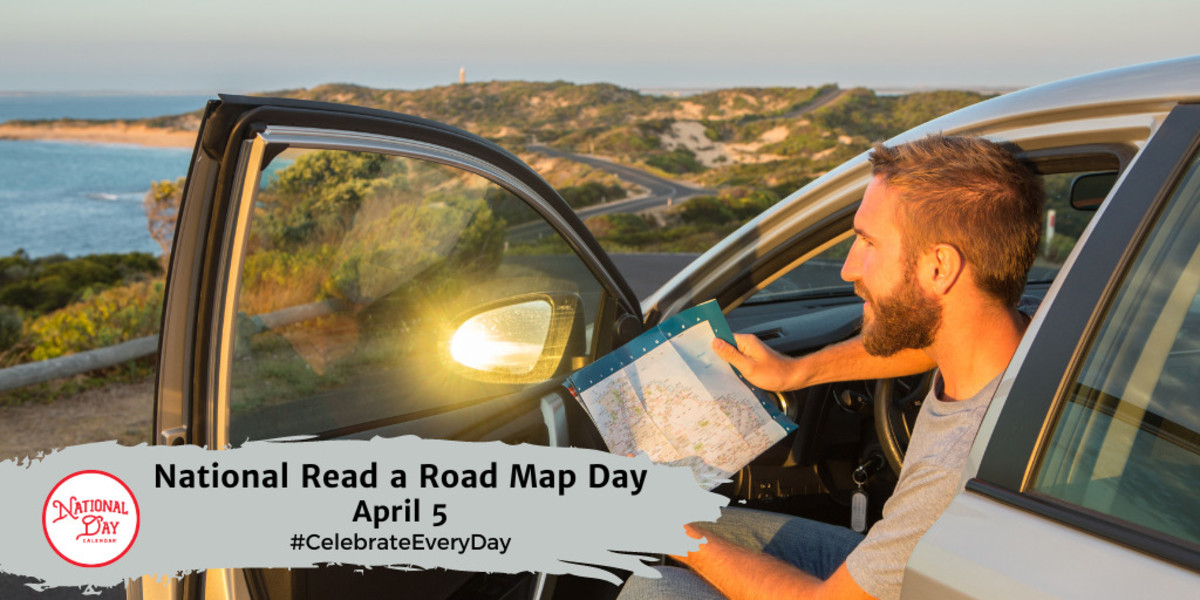 NATIONAL READ A ROAD MAP DAY
Annually, National Read a Road Map Day on April 5th challenges us to test our skills. Read more…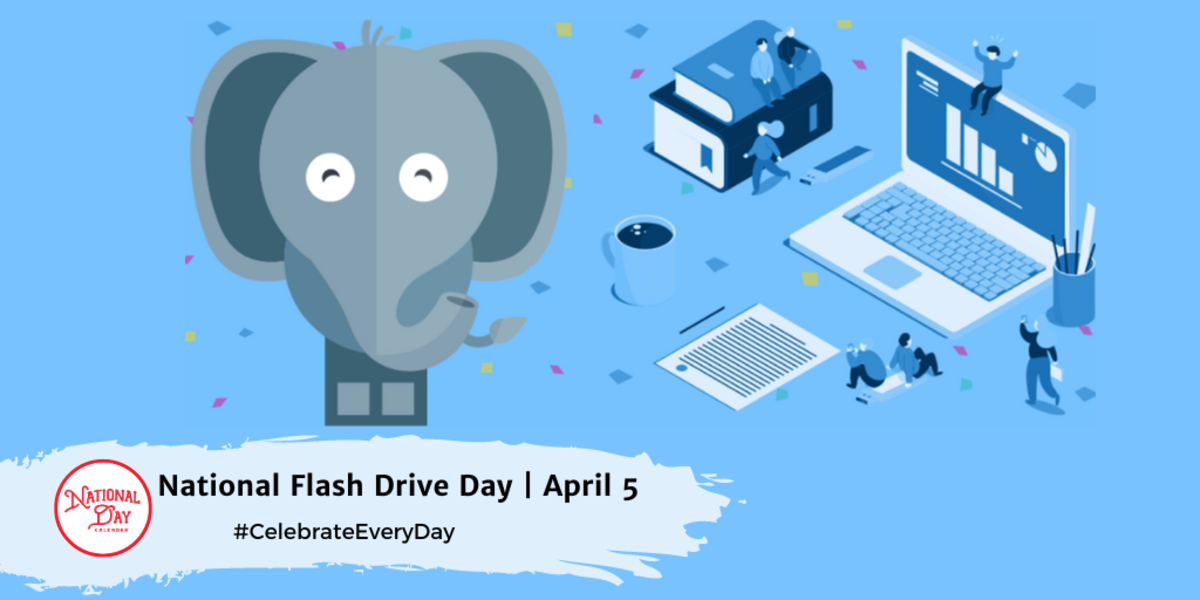 NATIONAL FLASH DRIVE DAY
National Flash Drive Day on April 5 commemorates the date inventors filed their patent for the first USB Flash Disk. Their invention revolutionized the way we store and manage digital data! Read more…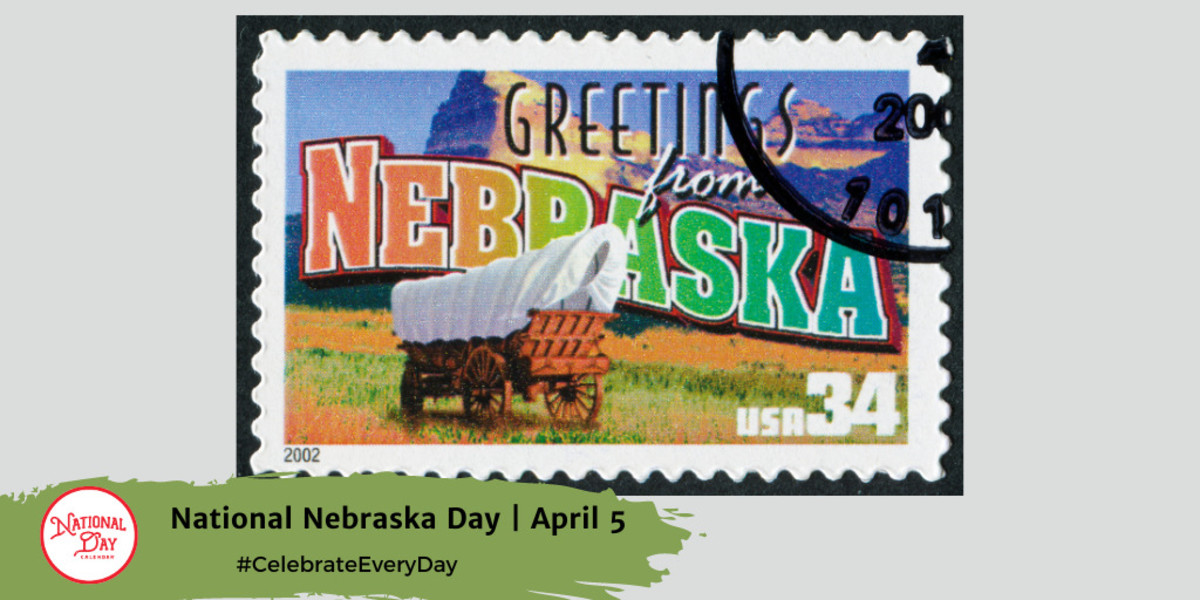 NATIONAL NEBRASKA DAY
On April 5, The Corn Husker State gains recognition for its wide open spaces and scenic byways. Read more…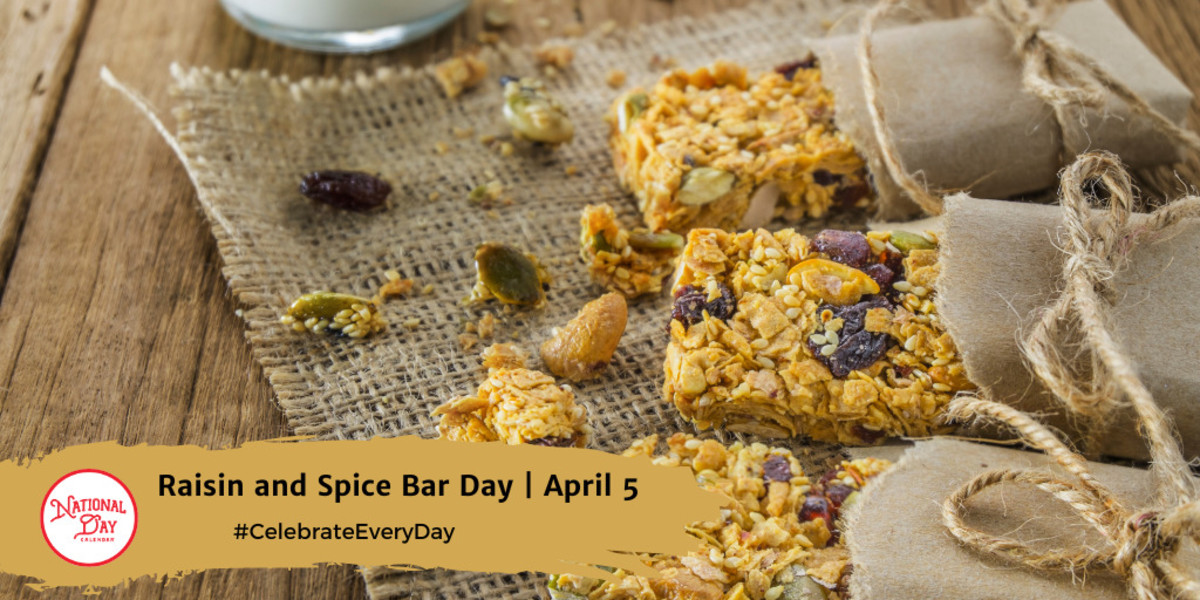 NATIONAL RAISIN AND SPICE BAR DAY
Observed annually on April 5th, National Raisin and Spice Bar Day celebrate a baked treat that's easy to make. Read more…
On Deck for April 6, 2023
National Days
National Carbonara Day
National Employee Benefits Day
New Beer's Eve
National Burrito Day
National Tartan Day
National Alcohol Screening Day
National Teflon Day
National Student-athlete Day
National Caramel Popcorn Day
National Sorry Charlie Day
Recipe of the Day
Spiced Raisin Bars
Prep: 15 minutes
Cook: 20 minutes
Total Prep: 35 minutes
Servings: 80 servings
Ingredients:
2 cups sifted all-purpose flour
1/4 teaspoon baking soda
1/2 teaspoon salt
1 teaspoon ground cinnamon
1/2 teaspoon ground ginger
1/2 teaspoon ground allspice
1/2 teaspoon ground nutmeg
1/4 teaspoon ground cloves
2/3 cup vegetable shortening
1/3 cup sugar
1/4 cup molasses
1 large egg, lightly beaten
1 teaspoon rum extract
2 tablespoons water
1 tablespoon apple cider vinegar
1 – 1/2 cups golden raisins
3/4 cup walnuts, chopped
Glaze (optional):
1/2 cup confectioners' sugar
2 teaspoons rum
2 teaspoons water
Instructions:
Preheat oven to 375°F.
Prepare a 15x10x1 jelly roll pan by greasing bottom the bottom and sides.
Mix together flour, baking soda, salt, cinnamon, ginger, allspice, nutmeg, and cloves. Sift all ingredients together twice.
Cream together shortening and sugar.
Add molasses, egg, rum extract, water, and vinegar.
Pour batter into baking pan evenly.
Bake 17-20 minutes until bars turn light brown and a toothpick inserted in the middle comes out clean.
Let cool for 10 minutes.
Turn the pan onto a cooling rack to cool for an additional 10 minutes.
Place on a cutting board.
Glaze (optional):
Combine confectioners' sugar, rum, and water in a small bowl.
Brush glaze over the bars and allow to harden.
Cut bars into desired serving sizes.
April 5th Celebrated History
1955
The American Astronomical Society's semi-annual meeting reports the detection of radio emissions from Jupiter. Astronomers Bernard F. Burke and Kenneth L. Franklin of the Carnegie Institution in Washington first discovered the waves.
1985
The Fox Broadcasting Company launching its prime-time operations. Married with Children and The Tracey Ullman Show debut.
April 5th Celebrated Birthdays
Joseph Lister – 1827
The British surgeon revolutionized the way the world and more specifically the medical arena looked at hygiene. His procedures and antiseptic process decreased deaths in the surgical theater. One of the most basic Lister introduced was handwashing before procedures. When he first introduced his process, his peers rejected it. Today, his practices are commonplace.
Booker T. Washington – 1856
Born a slave, Booker T. Washington persevered after the Civil War by putting himself through school. He became the first principal of the Tuskegee Normal and Industrial Institute in 1881. Washington held this position until his death in 1915. Throughout his time at that school, (now Tuskegee University), Washington was recognized for his advancement of African American education, though he was often criticized for his public support of segregation and racial subservience.
Barbara Holland – 1933
The American author earned the title of "Defender of Small Vices" thanks to some of her subjects. One of her most popular titles, The Joy of Drinking, was published in 2007.
Colin Powell – 1937
The retired four-star general served as the 65th United States Secretary of State under President George W. Bush from 2001to 2005.
Judith Resnik – 1949
The American electrical engineer became the second woman to fly in space on August 30, 1984, on STS 41-D aboard the orbiter Discovery. On January 28, 1986, Dr. Resnick was one of seven astronauts who died when the Challenger broke apart 73 seconds after launch.
Franklin R. Chang-Diaz – 1950
The first Hispanic-American astronaut, Franklin Chang-Diaz was inducted into the NASA Astronaut Hall of Fame in 2012 after seven spaceflights and over 1600 hours in space.
About National Day Calendar
National Day Calendar is the original and authoritative source for fun, unusual and unique National Days! Since our humble beginnings on National Popcorn Day in 2013, we have been tracking the National Days, National Weeks, National Months, and International Days. We became the first calendar of its kind to curate the days all in one place and tell their stories, too! Here at National Day Calendar, we are on a mission to Celebrate Every Day with you! And by you, we mean families, businesses, educators, and strangers we meet on the street. There's more than one day for everyone.
At National Day Calendar, we discovered the National Days have a way of inspiring us. We're honored to tell the stories behind the days and provide you with informational ways to incorporate the National Days into your business, family, schools, and home!