(Last Updated On: March 31, 2023)
APRIL 4, 2023 | NATIONAL SCHOOL LIBRARIAN DAY | JEEP 4X4 DAY | NATIONAL VITAMIN C DAY | NATIONAL WALK AROUND THINGS DAY | NATIONAL CHICKEN CORDON BLEU DAY | NATIONAL HUG A NEWSPERSON DAY | SAAM DAY OF ACTION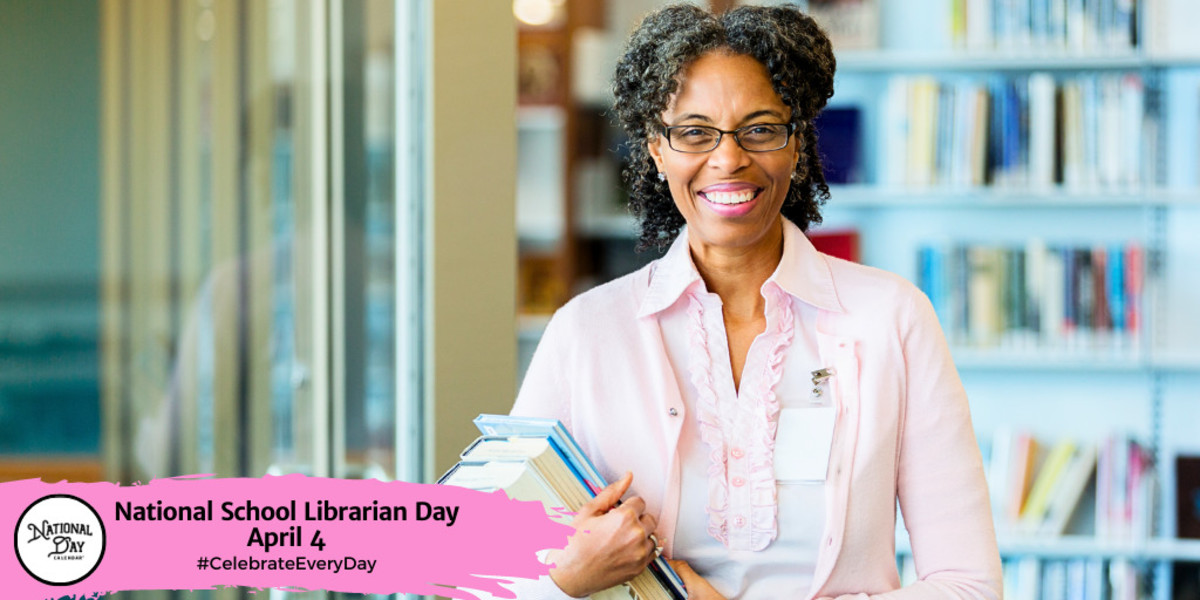 NATIONAL SCHOOL LIBRARIAN DAY
On April 4th each year, National School Librarian Day recognizes the professionals who keep the school library in working order. School librarians spend long hours keeping the library organized. They are also dedicated to helping our children find the resources they need to keep learning. School librarians are the people who create an environment where students can learn every day of the year. Their work is an impressive accomplishment. Read more…
JEEP 4X4 DAY
On 4/4, Jeep 4×4 Day launches us into adventure! Celebrate the excitement of discovery while venturing out in the open air. Read more…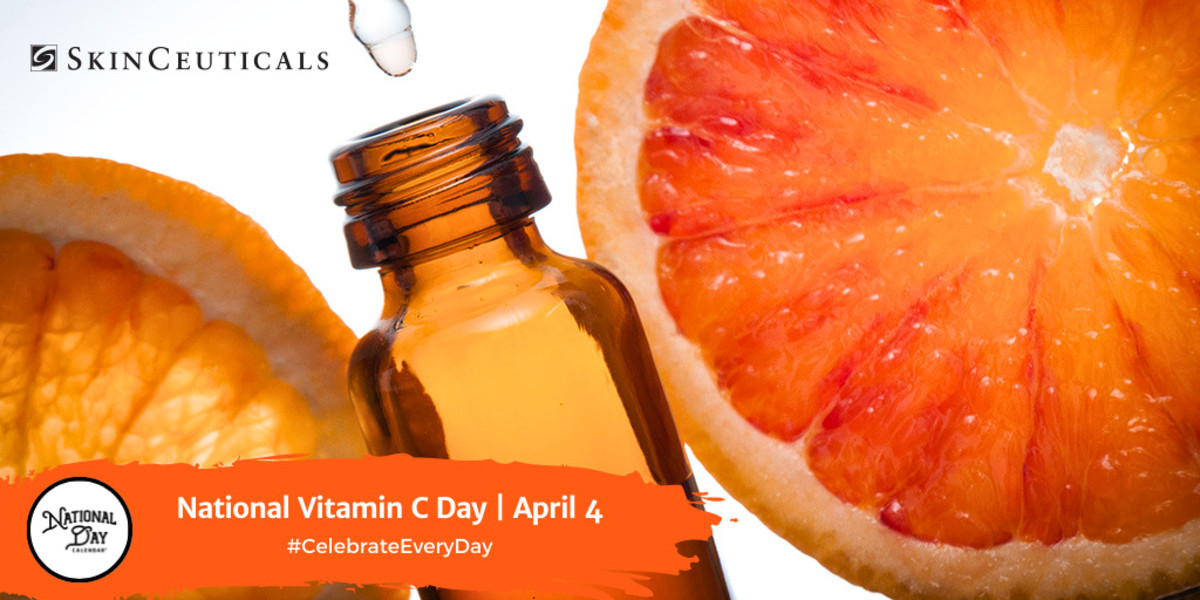 NATIONAL VITAMIN C DAY
National Vitamin C Day on April 4th each year shares all the ways vitamin C nurtures and benefits our health, inside and out! Read more…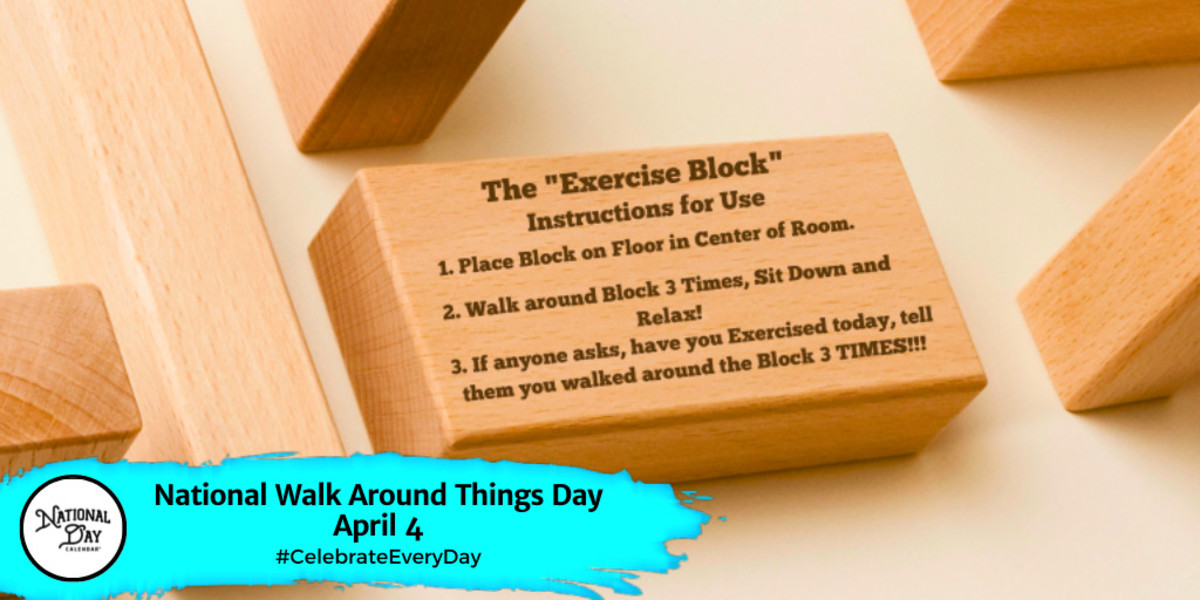 NATIONAL WALK AROUND THINGS DAY
National Walk Around Things Day on April 4th each year is a holiday open to interpretation. Very little information is available regarding this celebration, so we'll give it our best to guide you through it. Read more…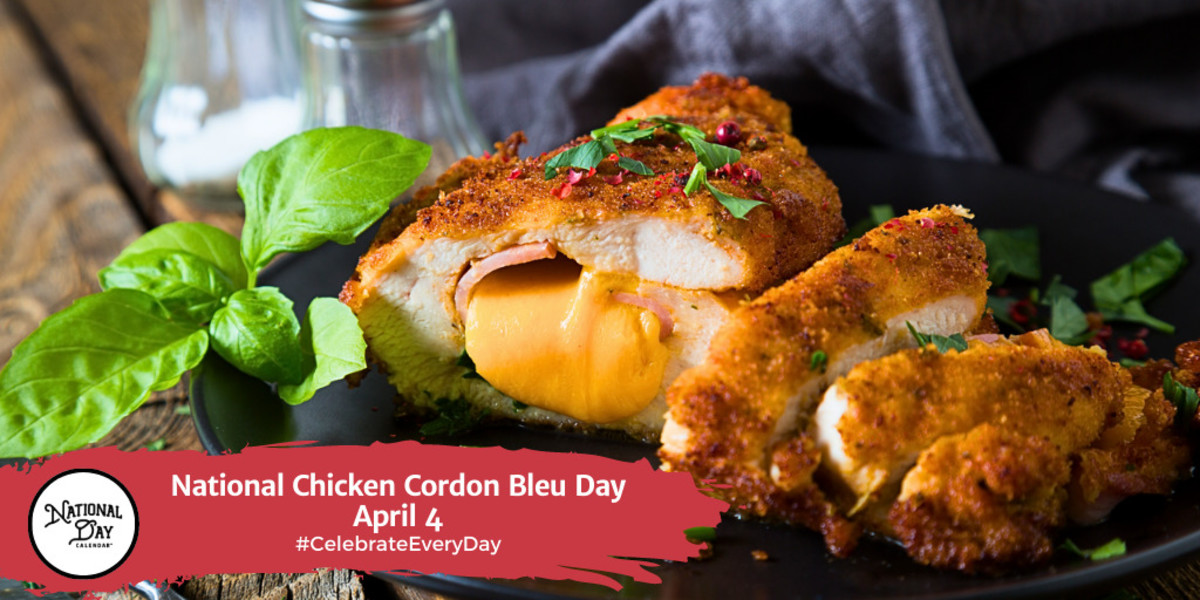 NATIONAL CHICKEN CORDON BLEU DAY
Each year on April 4th, National Chicken Cordon Bleu Day celebrates a blue ribbon dish that combines chicken, ham, and cheese. Read more…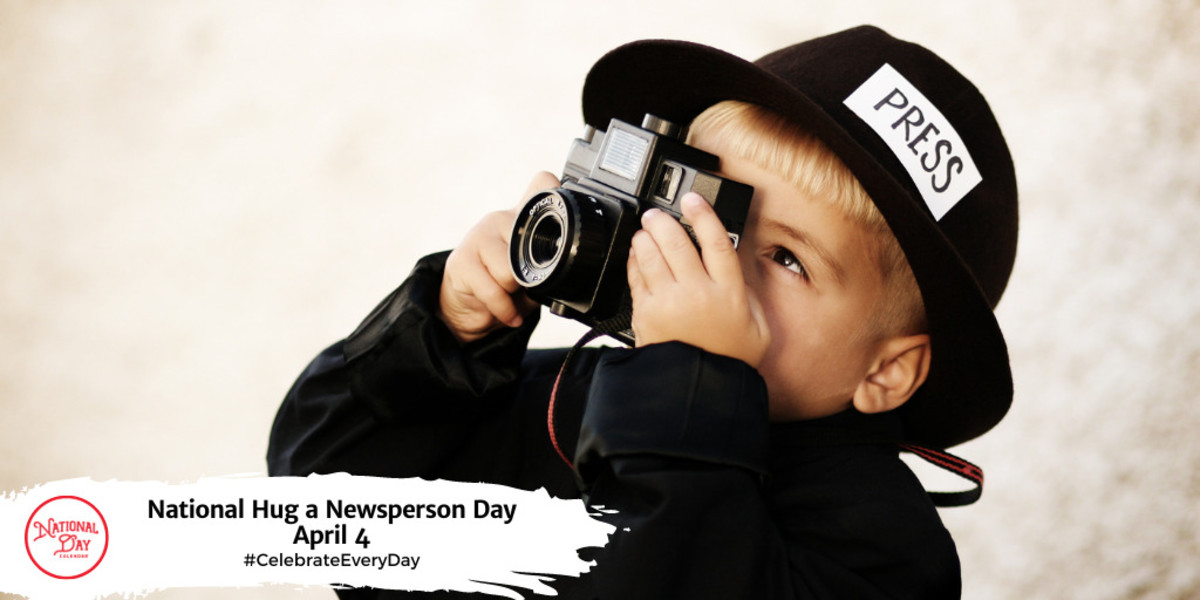 NATIONAL HUG A NEWSPERSON DAY
National Hug a Newsperson Day (formerly National Hug a Newsman Day) on April 4th encourages appreciation for the people reporting the news. Read more…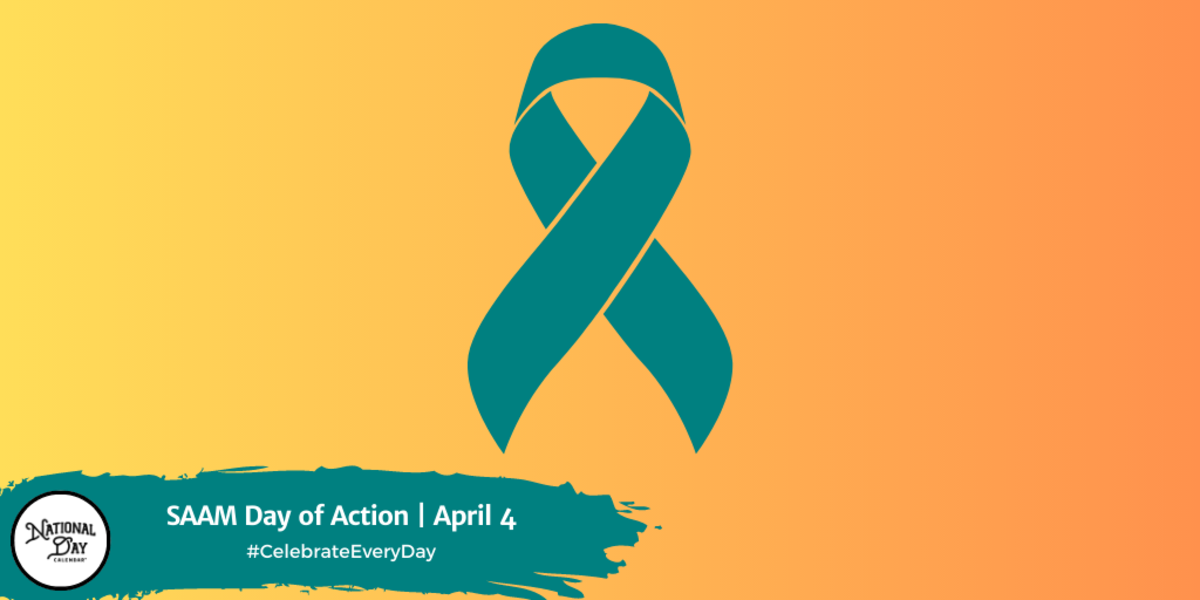 SAAM DAY OF ACTION
Each year on the First Tuesday in April, Sexual Assault Awareness Month (SAAM) Day of Action provides a day to focus awareness on sexual violence prevention. Nationally recognized in the United States and observed annually as part of Sexual Assault Awareness Month (SAAM), SAAM Day of Action provides tools and resources throughout the campaign. Read more…
On Deck for April 5, 2023
National Days
Passover
First Contact Day
Gold Star Spouses Day
National Caramel Day
National Deep Dish Pizza Day
National Flash Drive Day
National Go for Broke Day
National Nebraska Day
National Raisin and Spice Bar Day
National Read a Road Map Day 
Childhelp National Day of Hope – First Wednesday in April
National Walking Day – First Wednesday in April
Recipe of the Day
Peanut Butter BBQ Chicken Pizza
Prep Time: 30 minutes
Bake Time: 10-12 minutes
Total Prep: About 40 minutes
Serves 4 (with 2 slices each)
Ingredients:
1 package pizza crust
1 cup shredded rotisserie chicken
1 tablespoon peanut butter
1/4 cup BBQ sauce
2 green onions, chopped
8 oz. mozzarella cheese
Instructions:
Prepare packaged crust according to package directions.
Combine peanut butter with 1/4 cup of BBQ sauce and mix thoroughly.
Spread over the prepared and partially-baked crust.
Add chopped rotisserie chicken, green onions, and mozzarella cheese.
Bake 10-12 minutes until cheese begins to turn golden.
April 4th Celebrated History
1841
President William Henry Harrison dies 31 days into office and becomes the first president to die in office. He was also the shortest service president. The 9th president's death also ushered in the first vice president to succeed a president due to death – Harrison's running mate John Tyler.
1887
The people of Argonia, Kansas, elected Susanna Salter as their mayor. Her name was placed on the ballot as a prank against the opposition, but it backfired. Salter was the first woman elected as mayor in the United States and had more than just a little understanding of politics. She was also a member of the Women's Christian Temperance Union and set into practice her teetotaler ways. That same year, she also gave birth to a son.
1932
The nutritionist Charles Glen King isolates vitamin C while conducting a study at the University of Pittsburgh. Though Hungarian biochemist Szent-Gyorgyi earned a Nobel Prize in 1937 for isolating the vitamin first, many believe King deserves recognition for his work.
1968
The civil rights activist and clergyman, Dr. Martin Luther King, Jr. dies when assassin James Earl Ray murders him in Memphis, Tennessee. King has arrived to support other Southern Christian Leadership Conference leaders during a sanitation workers' strike when Ray ended the nonviolent Civil Rights leader's life.
April 4th Celebrated Birthdays
Dorthea Dix – 1802
Dorothea Dix advocated for improved conditions for the mentally ill and expanded public hospital care throughout her career. She also lobbied extensively for reform, taught and published several textbooks, fiction, and poetry.
Linus Yale – 1821
In 1868, the American mechanical engineer co-founded the Yale Lock Manufacturing Company in Stamford Connecticut with Henry R. Towne.
Mary Colter – 1869
During her career with the Fred Harvey Company, the American architect designed several landmark buildings for the National Park Service at the Grand Canyon. Since Colter drew much of her inspiration from the landscape, projects like the Hermits Rest and Desert View Watchtower compliment the area surrounding them.
Arthur Murray – 1895
The once shy teenager became a household name after opening a chain of dance schools. In 1925, Murray opened his first dance studio with his wife Kathryn. By 1938, the Arthur Murray Dance Studio franchise was soon teaching students of all ages.
Muddy Waters – 1915
Born McKinley Morganfield, the influential blues artist brought an electric sound to the music scene. Though slow to take off, when it did, Muddy Waters earned international recognition and numerous awards, including six Grammys during his lifetime.
Gil Hodges – 1924
Gil Hodges' professional baseball career was interrupted by the bombing of Pearl Harbor. At the time he had signed with the Brooklyn Dodgers. For the duration of the war, he served in the U.S. Navy. Afterward, he returned to the home of the Dodgers to take up first base and go on to be a major hitter for the team.
Maya Angelou – 1928
Poet laureate Maya Angelou is recognized for her poetry and her memoir I Know Why the Caged Bird Sings. She earned numerous awards including the Presidential Medal of Freedom and three Grammy Awards for Best Spoken Word Album. Among her many other talents, the best-selling author was also a screenwriter and civil rights activist.
Mildred Fay Jefferson – 1926
In 1951, Dr. Mildred Jefferson became the first African American to receive a medical degree from Harvard Medical School. Despite at least 100 years of trying, women were not admitted to Harvard Medical School until 1947.
Robert Downey, Jr. – 1965
Considered part of the Brat Pack of the 1980s, the American actor returned to the film industry in the 2000s after facing addiction issues. The results have been blockbuster Marvel series and stellar performances in movies such as Soloist, Dr. Doolittle and Sherlock Holmes.
About National Day Calendar
National Day Calendar is the original and authoritative source for fun, unusual and unique National Days! Since our humble beginnings on National Popcorn Day in 2013, we have been tracking the National Days, National Weeks, National Months, and International Days. We became the first calendar of its kind to curate the days all in one place and tell their stories, too! Here at National Day Calendar, we are on a mission to Celebrate Every Day with you! And by you, we mean families, businesses, educators, and strangers we meet on the street. There's more than one day for everyone.
At National Day Calendar, we discovered the National Days have a way of inspiring us. We're honored to tell the stories behind the days and provide you with informational ways to incorporate the National Days into your business, family, schools, and home!