(Last Updated On: April 28, 2023)
APRIL 30, 2023 | NATIONAL HAIRSTYLIST APPRECIATION DAY | NATIONAL BUBBLE TEA DAY | NATIONAL MILITARY BRATS DAY | NATIONAL ADOPT A SHELTER PET DAY | NATIONAL PET PARENTS DAY | NATIONAL HONESTY DAY | NATIONAL OATMEAL COOKIE DAY | NATIONAL PREPAREATHON! DAY | NATIONAL BUGS BUNNY DAY | NATIONAL SARCOIDOSIS DAY | NATIONAL RAISIN DAY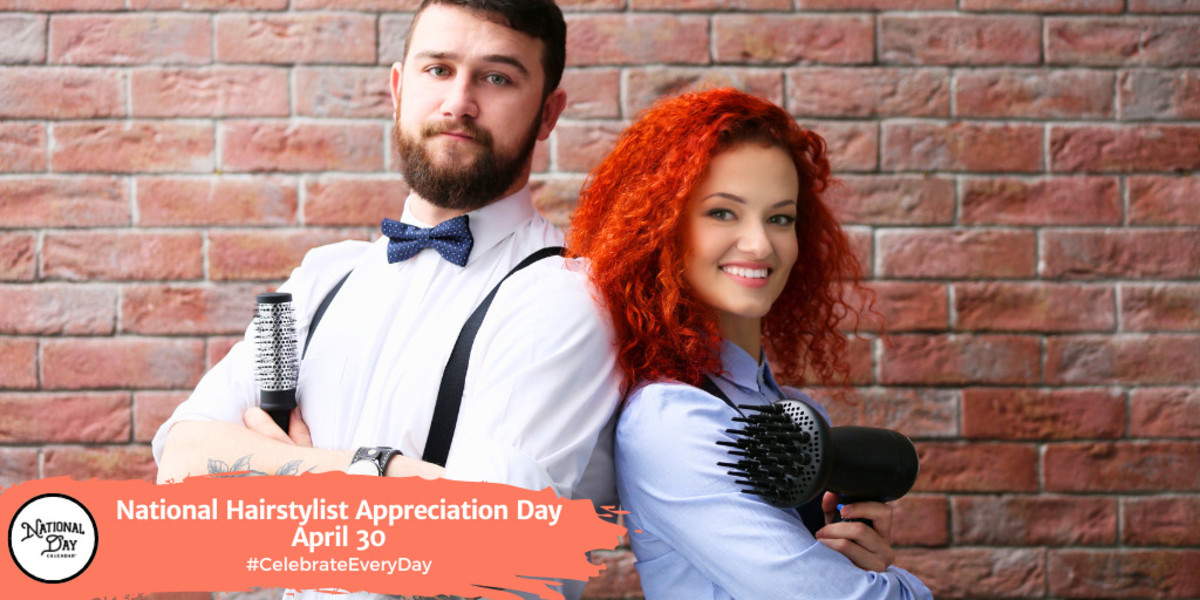 NATIONAL HAIRSTYLIST APPRECIATION DAY
Each year on April 30th, National Hairstylist Appreciation Day honors hairstylists everywhere who make artful hairstyles possible. A talented hairstylist will not only make you look good but also make you feel good. This day also celebrates the uniqueness of all styles of hair. Read more…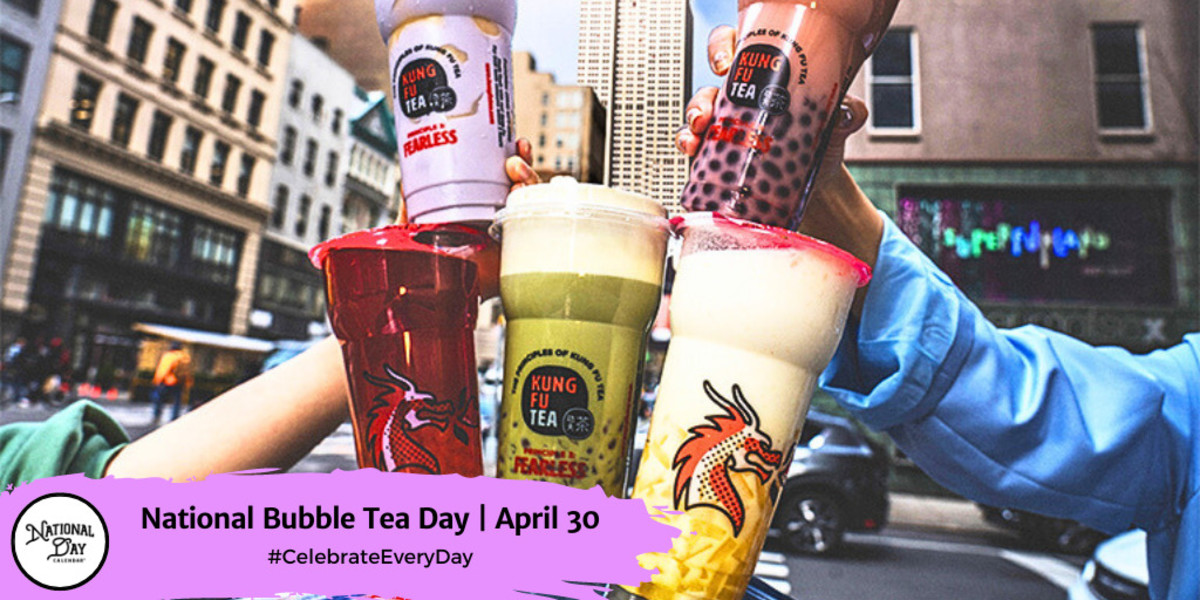 NATIONAL BUBBLE TEA DAY
Get out your boba straws and grab your friends because April 30th is National Bubble Tea Day! Celebrate by indulging in the best that bubble tea has to offer, from creamy milk tea to refreshing green tea to fruity slushies, all customizable with different toppings, sugar level, and ice level! Read more…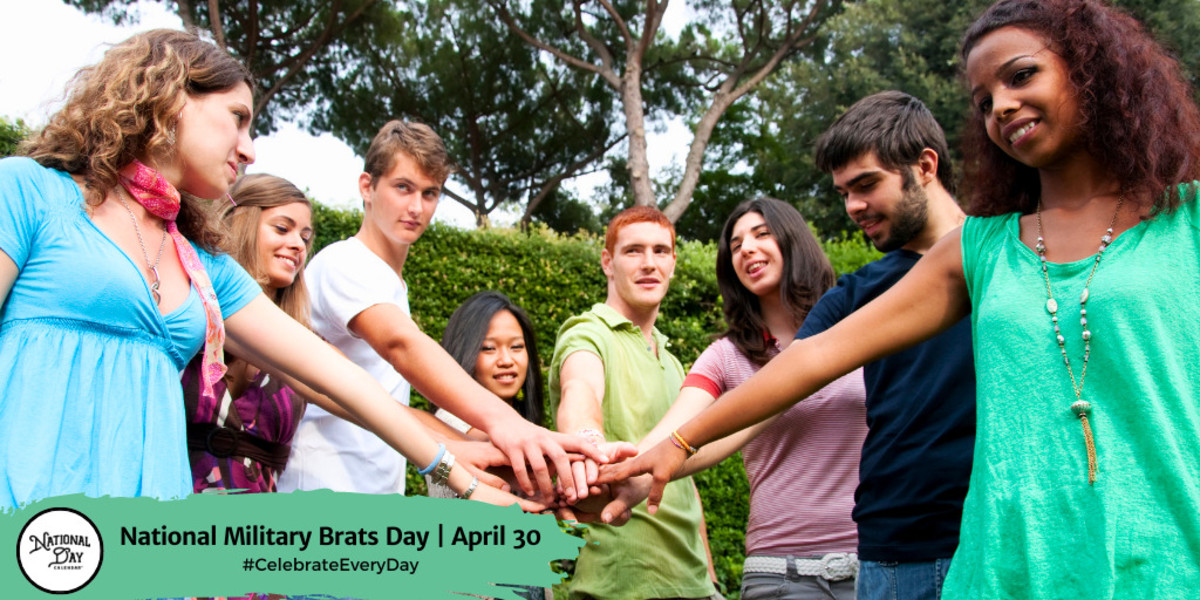 NATIONAL MILITARY BRATS DAY
On April 30th, National Military Brats Day during the Month of the Military Child honors the children of military personnel. Read more…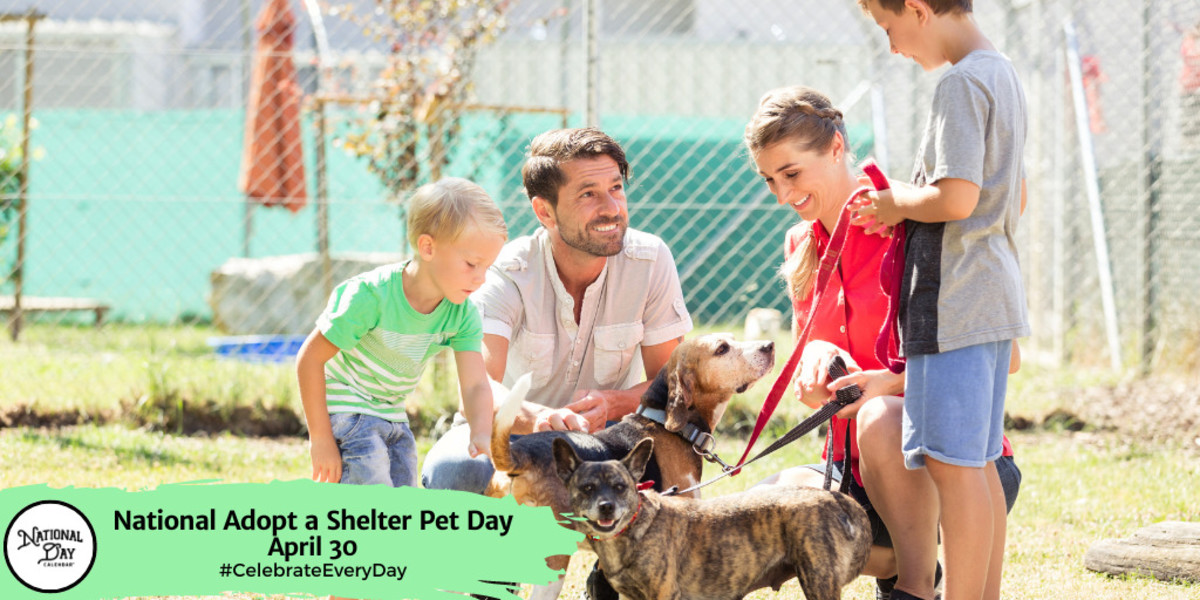 NATIONAL ADOPT A SHELTER PET DAY
Each year, National Adopt a Shelter Pet Day on April 30th raises awareness for thousands of pets that are waiting for (and needing) adoption from shelters. Read more…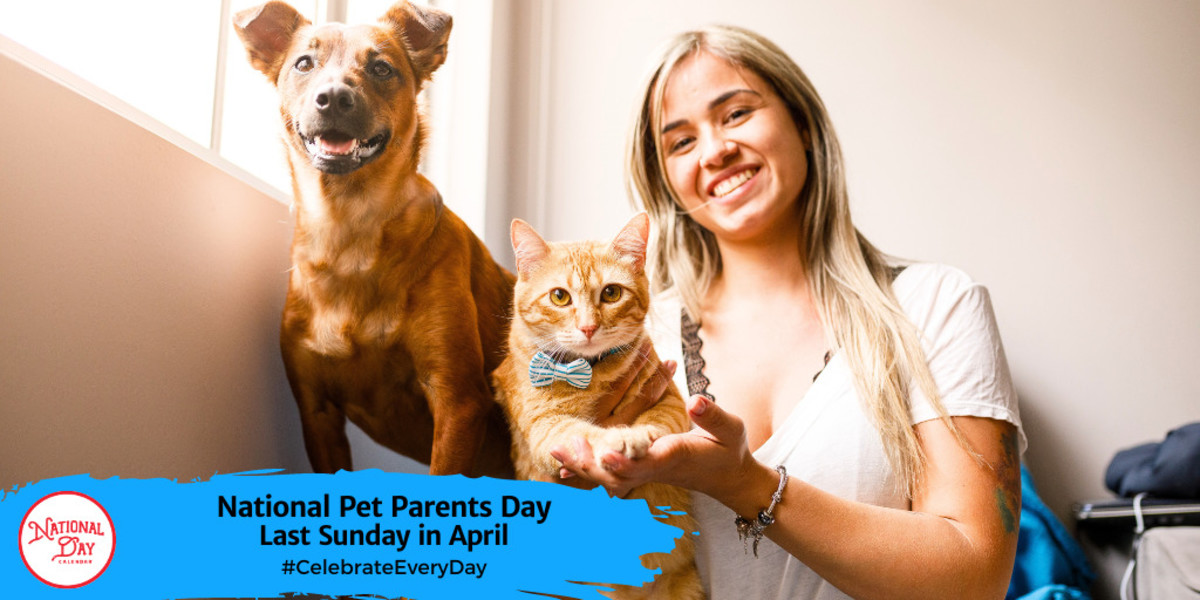 NATIONAL PET PARENTS DAY
On the last Sunday in April, National Pet Parents Day recognizes the pet parents who go the extra mile to care for their fur babies. Read more…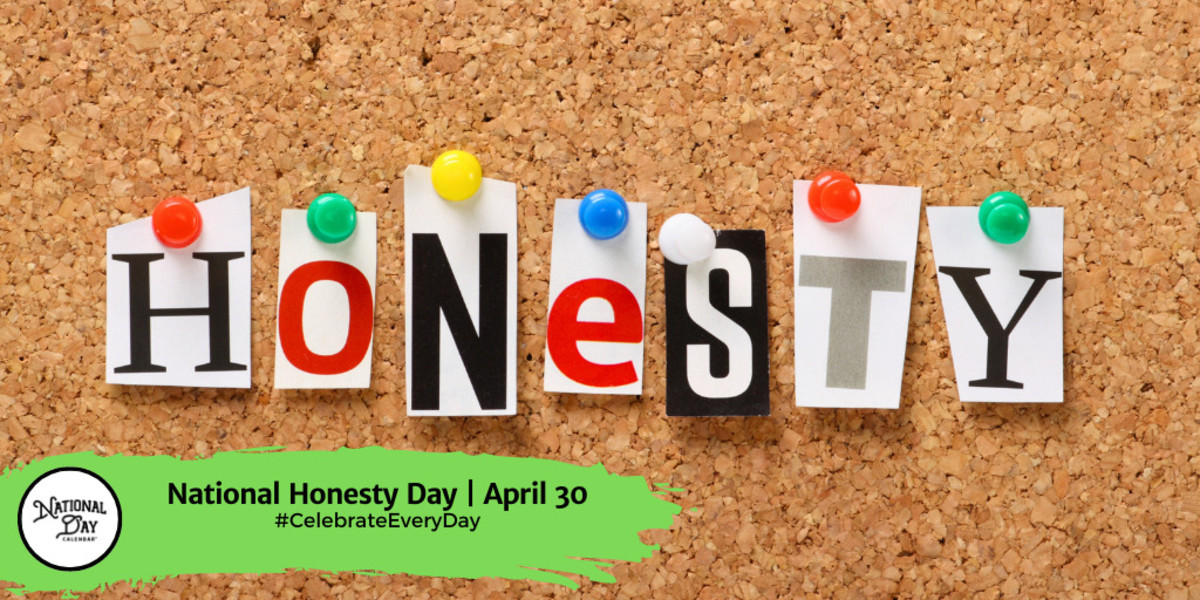 NATIONAL HONESTY DAY
Each year on April 30th, National Honesty Day challenges us to be truthful in all we do. Read more…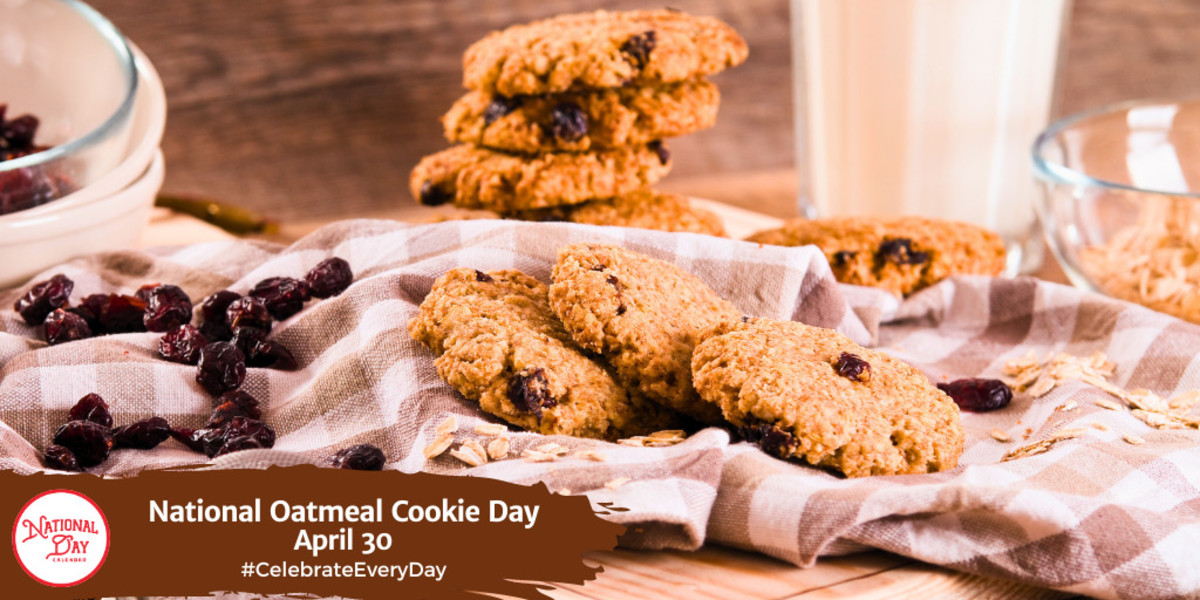 NATIONAL OATMEAL COOKIE DAY
National Oatmeal Cookie Day on April 30th each year recognizes a delicious and nutritious cookie. This day is also often recognized on March 18th in conjunction with National Lacy Oatmeal Cookie Day. Read more…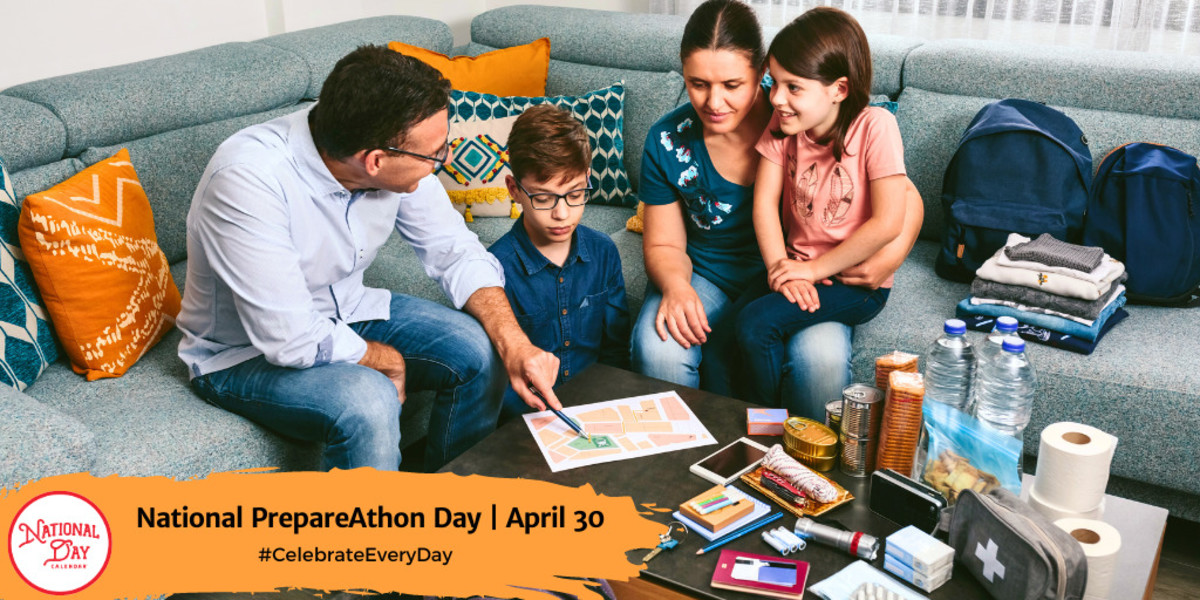 NATIONAL PREPAREATHON! DAY
National PrepareAthon! Day on April 30th reminds us that crises happen suddenly. Being prepared needs to happen now, not later. Read more…
NATIONAL BUGS BUNNY DAY
National Bugs Bunny Day on April 30th commemorates the date the famous bunny first appeared in a short film in 1938. Read more…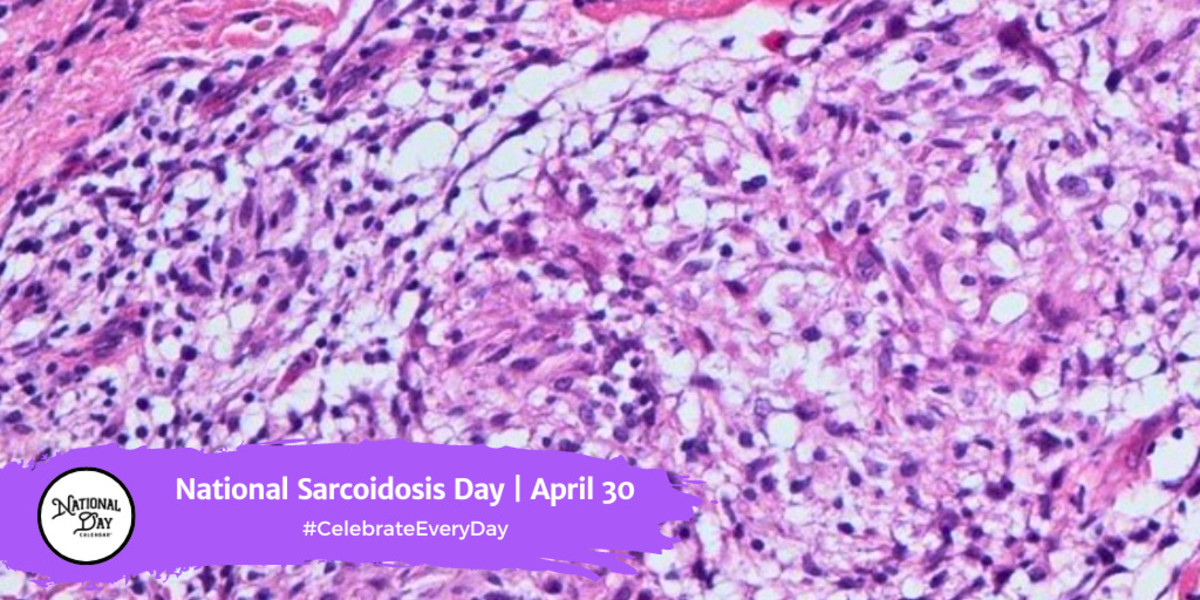 NATIONAL SARCOIDOSIS DAY
National Sarcoidosis Day on April 30th annually raises awareness about a non-contagious immune system disease. While most commonly found in the lungs, Sarcoidosis is an inflammatory disease that can affect any part of the body, inside or out. Read more…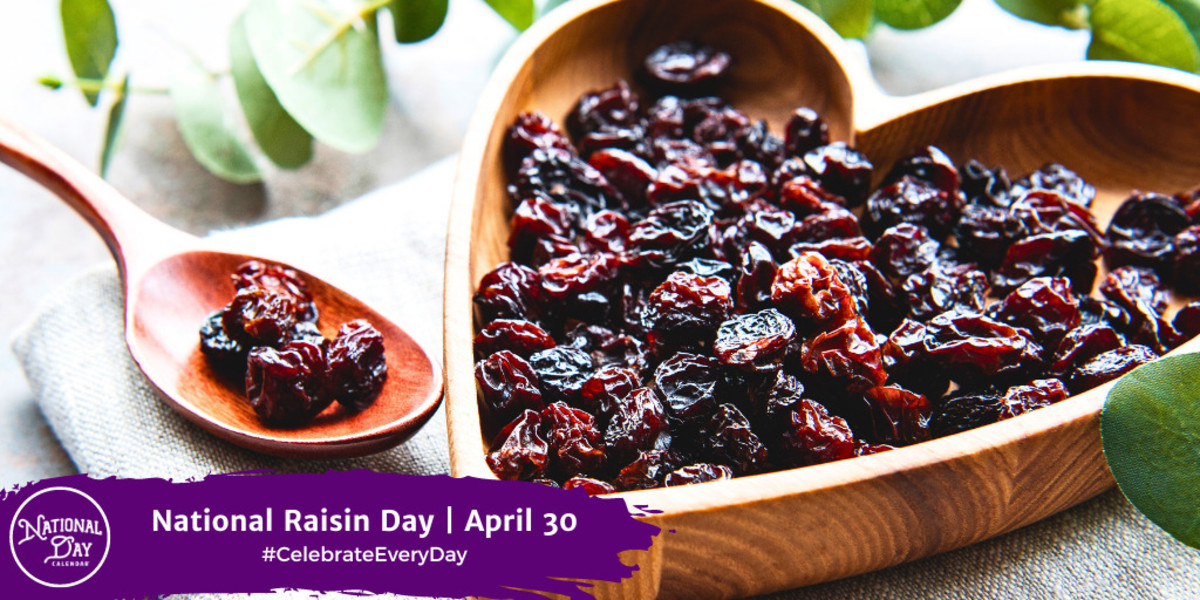 NATIONAL RAISIN DAY
April 30th recognizes another food holiday known as National Raisin Day. Raisins are tiny sundried grapes. While sunlight dries most grapes naturally in vineyards, some are mechanically dehydrated. Read more…
On Deck for May 1, 2023
National Days
May Day
Global Love Day
School Principals' Day
Law Day
Silver Star Service Banner Day
Melanoma Monday
National Chocolate Parfait Day
National Mother Goose Day
National Loyalty Day
Recipe of the Day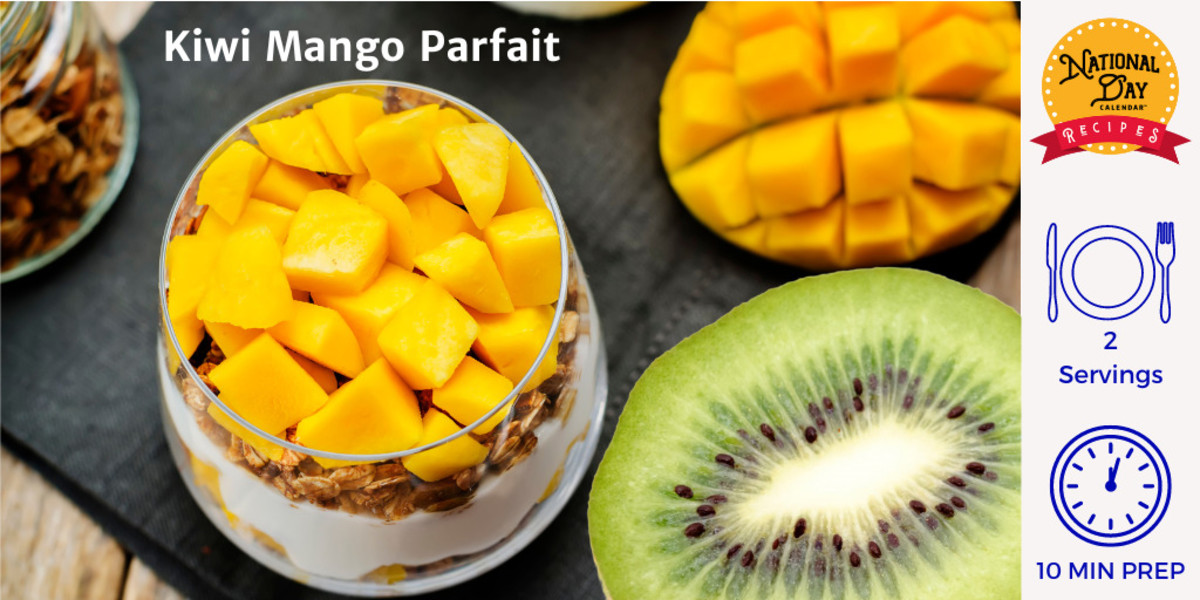 Kiwi Mango Parfait
Prep: 5 minutes
Total Prep: 5 minutes
Servings: 2
Download the Kiwi Mango Parfait Recipe Card
Ingredients:
1 1/2 cups vanilla yogurt
2 tablespoons chia seeds
1/2 cup granola + 1 tablespoon
1-2 mangoes, sliced
2 kiwi, sliced
Instructions:
In a small bowl, mix half the yogurt with the chia seeds. Divide the chia seed mixture between the two jars, creating the first layer. Add 1/4 cup granola to each jar. Layer the mango slices. Add the remaining yogurt. Top with the kiwi and sprinkle with the last two tablespoons of granola.
April 30th Celebrated History
1789
The United States first president took his oath of office. George Washington's inauguration took place at Federal Hall in New York City.
1803
France and the United States agree to the terms of the Louisana Purchase. The two countries will sign the treaty two days later.
1897
English physicist J.J. Thomson announced at the Royal Institution the discovery of the electron. His discovery of the particle thousands of times smaller than an atom led to a Nobel Prize in Physics in 1906.
1938
The animated short film Porky's Hare Hunt introduced Happy Rabbit, the comical and wascally wabbit we know as Bugs Bunny today.
April 30th Celebrated Birthdays
Julian Abele – 1881
You may recognize the American architect's contributions if you frequent places like the Philadelphia Museum of Art, Duke University, and Harvard's Widener Library.
Gerda Lerner – 1920
After teaching history at Sarah Lawrence in 1972, Lerner established the first graduate program in women's history. She continued pioneering the study of women's histories, serving as president of the Organization of American Historians, and developed programs at other universities.
Bobby Vee – 1943
The Sixties teen idol led the group Bobby Vee and the Shadows when they signed with Liberty Records in 1959. He produced 7 Gold Records and numerous hits during his career, including "Take Good Care of My Baby" and "Rubber Ball."
Isiah Thomas – 1961
The 2-time All-Star American point guard played 13 years in the National Basketball Association. During his career, Thomas set several Piston's records, including scoring, assists, and steals. In 2000, he was elected to the Naismith Memorial Basketball Hall of Fame.
About National Day Calendar
At National Day Calendar, our mission is to spread joy and enthusiasm by celebrating the diverse and unique cultural traditions of the United States. We aim to inspire individuals, families, and communities to come together and enjoy the many fun and festive national days that mark our calendar year. Whether it's indulging in a favorite food, hitting the beach, or simply taking a moment to appreciate the things we love about our country and culture, we believe that National Days provide an opportunity for people to connect and find happiness in the shared experiences that make us all human.
Through our platform, we strive to create a sense of community and promote the joy of celebration by highlighting and commemorating the many national days that bring us together.