(Last Updated On: April 27, 2023)
APRIL 29, 2023 | NATIONAL POOL OPENING DAY | NATIONAL FIRST LADIES DAY | NATIONAL KISS OF HOPE DAY | NATIONAL REBUILDING DAY | NATIONAL SENSE OF SMELL DAY | NATIONAL ZIPPER DAY | NATIONAL SHRIMP SCAMPI DAY | NATIONAL PEACE ROSE DAY | INDEPENDENT BOOKSTORE DAY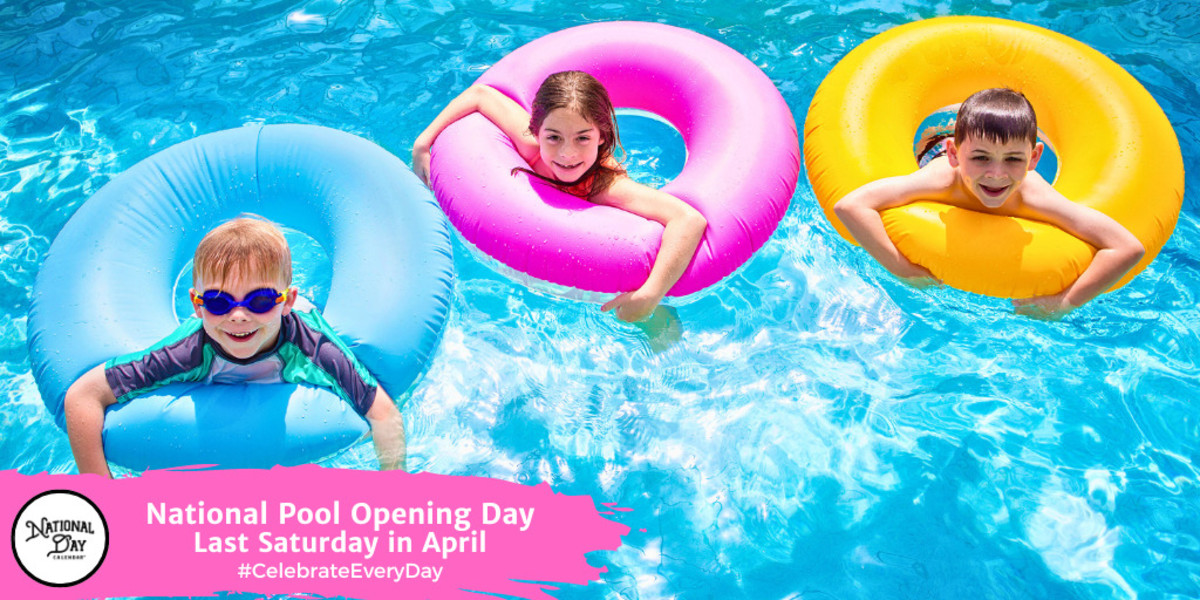 NATIONAL POOL OPENING DAY
Each year on the last Saturday in April, National Pool Opening Day encourages pool owners across the country to prepare their swimming pools for a summer of fun, fitness, and enjoyment. Read more…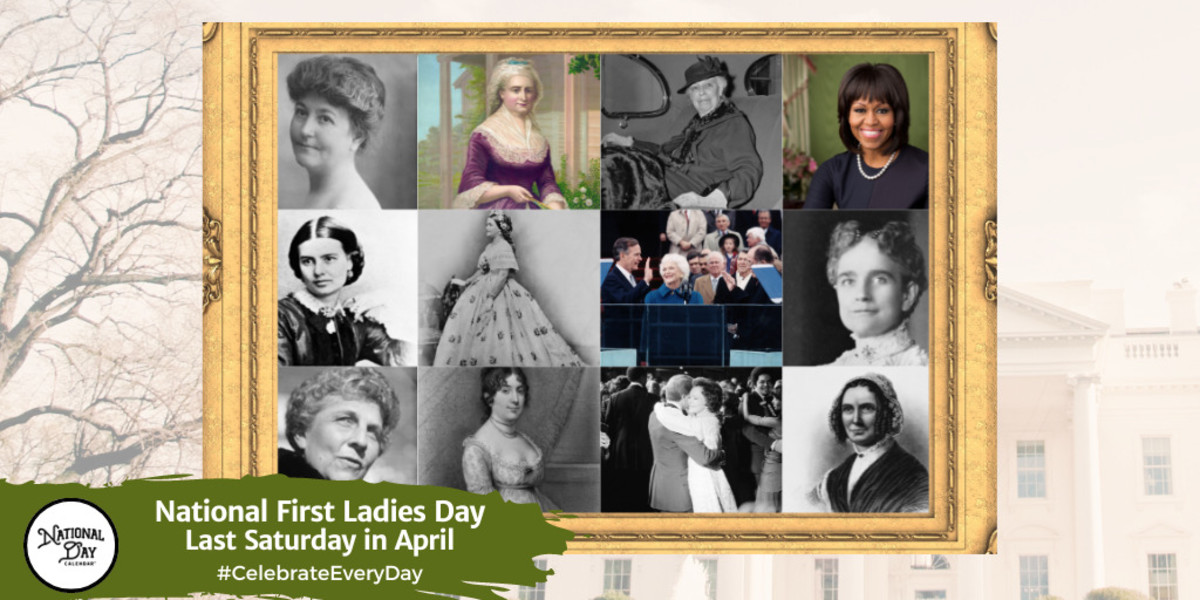 NATIONAL FIRST LADIES DAY
National First Ladies Day on the last Saturday in April honors all First Ladies of the United States and commemorates the founding of the First Lady upon President George Washington's inauguration on April 30, 1789. Martha Washington became First Lady of the United States that day. She and all those who followed in her footsteps have played in molding our nation. Read more…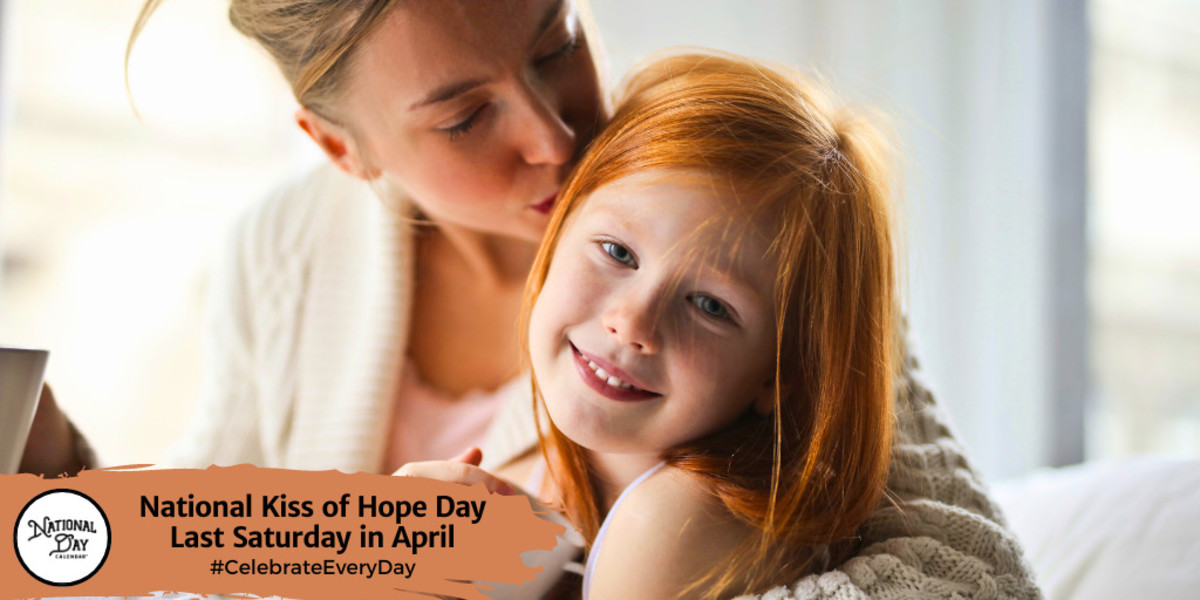 NATIONAL KISS OF HOPE DAY
Each year on the last Saturday in April, National Kiss of Hope Day encourages couples and parents to express their love for one another. The day also rallies supporters to help be a part of exciting fund-raising ideas to help amazing charities all over the world. Read more…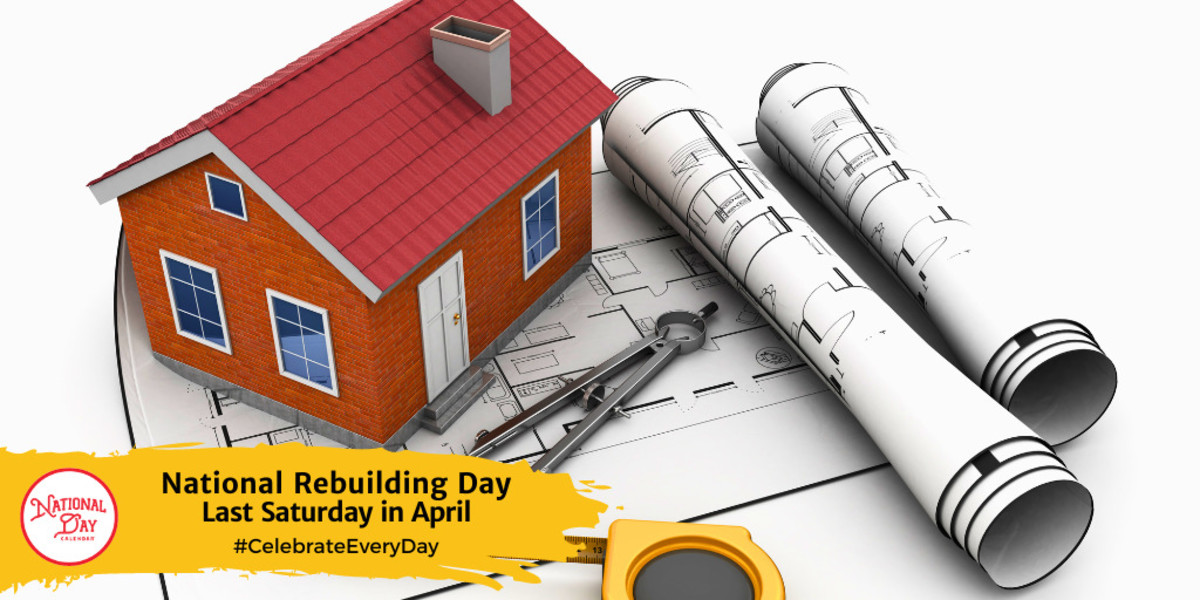 NATIONAL REBUILDING DAY
Each year on the last Saturday in April, National Rebuilding Day encourages organizations and volunteers to pick up their tools and roll up their sleeves. On this day and over the weekend, thousands of volunteers join together to provide much-needed and sometimes critical and life-saving repairs, for vulnerable families in various communities. Read more…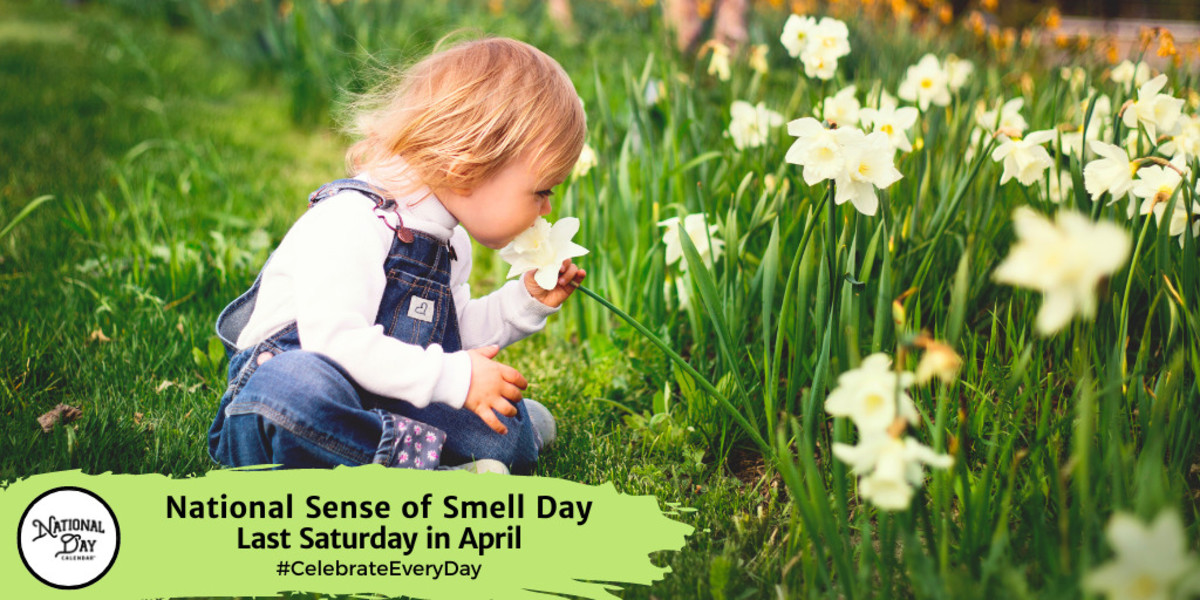 NATIONAL SENSE OF SMELL DAY
Held on the last Saturday in April, National Sense of Smell Day celebrates one of the five senses. Our sense of smell is more than a way to know when dinner is ready. It also plays a role as an early warning system, triggers memories, and interacts with our other senses. Read more…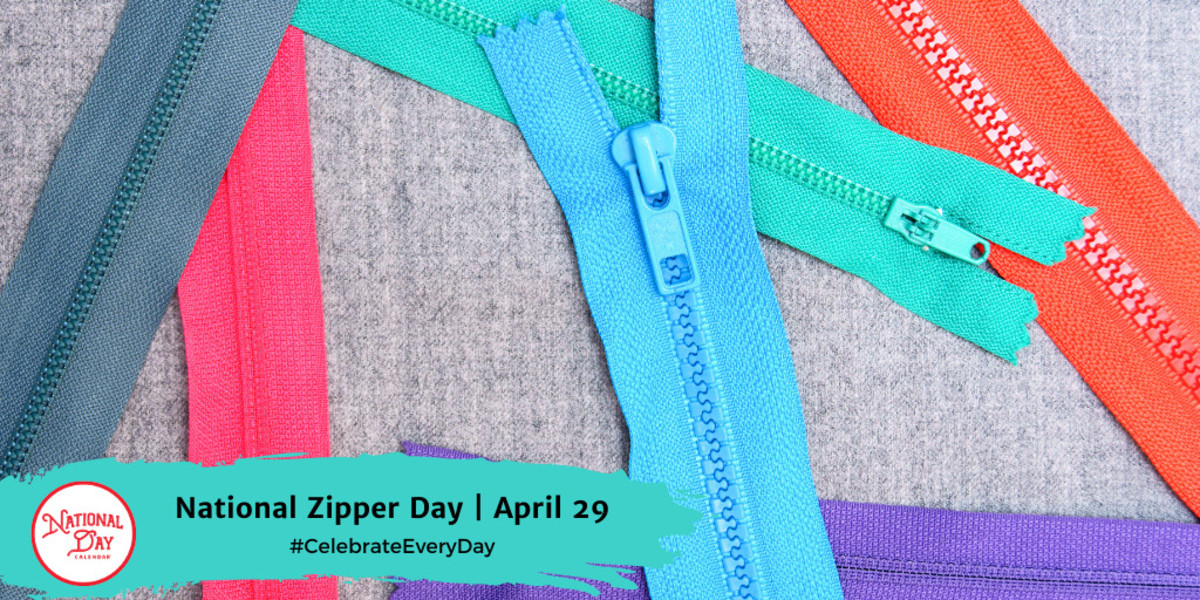 NATIONAL ZIPPER DAY
National Zipper Day commemorates April 29, 1913, when the patent for the modern zipper was issued. The day celebrates something we often do not think about and may automatically take for granted. Read more…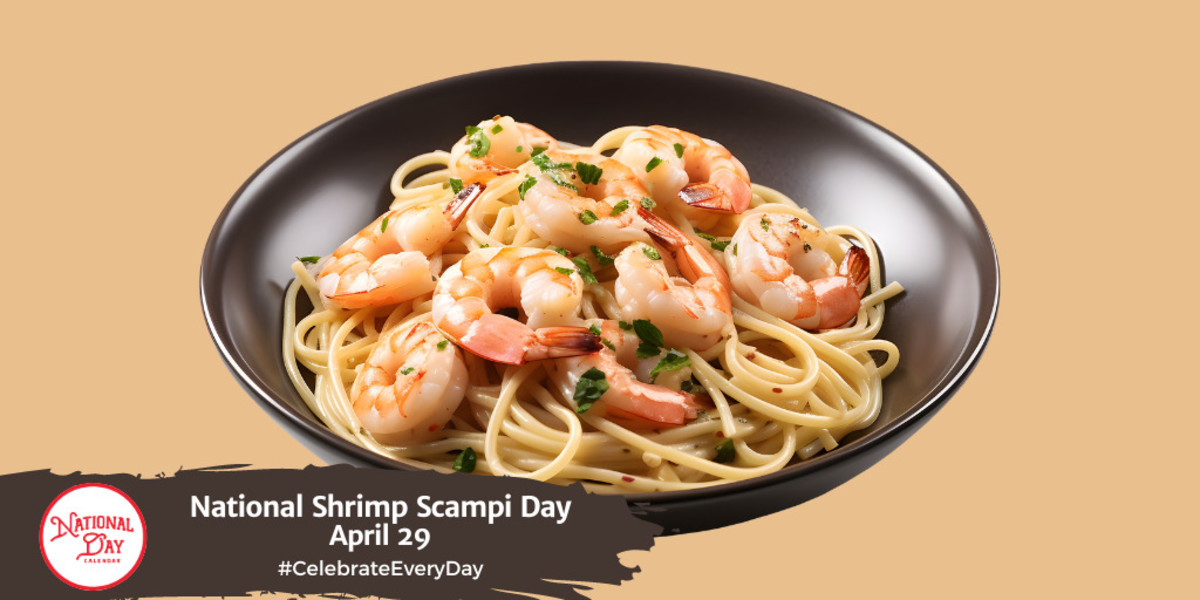 NATIONAL SHRIMP SCAMPI DAY
National Shrimp Scampi Day on April 29th gives us a tasty way to celebrate. On this day, we honor the delicious dish of shrimp cooked with butter, garlic, lemon juice, and white wine. Read more…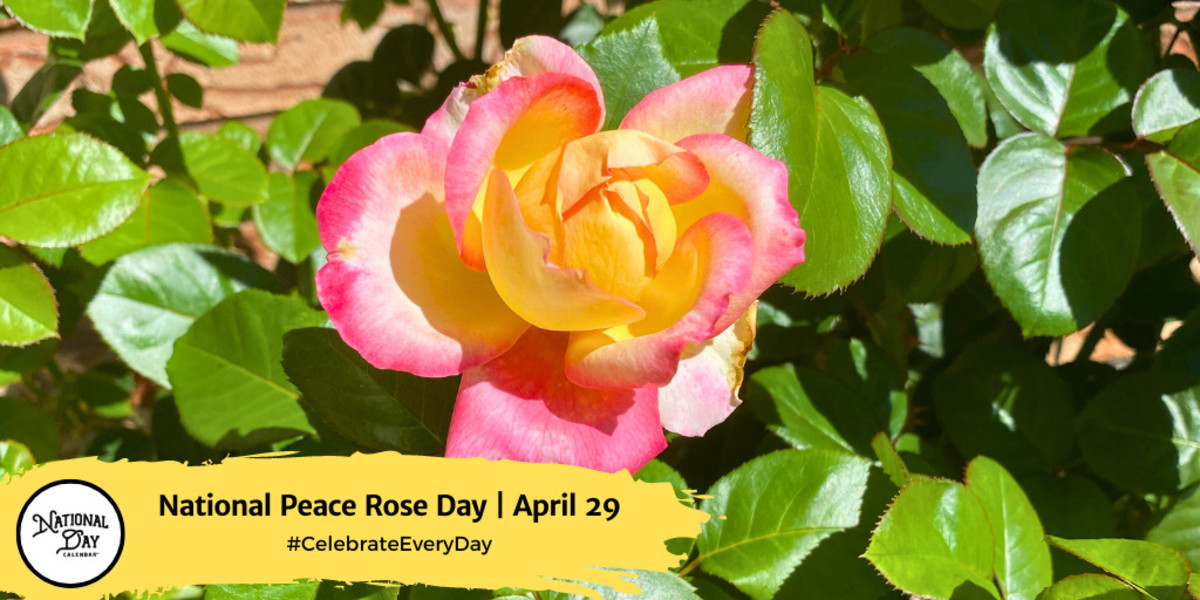 NATIONAL PEACE ROSE DAY
Each year on April 29th, National Peace Rose Day honors a well-known and fruitful garden rose. Read more…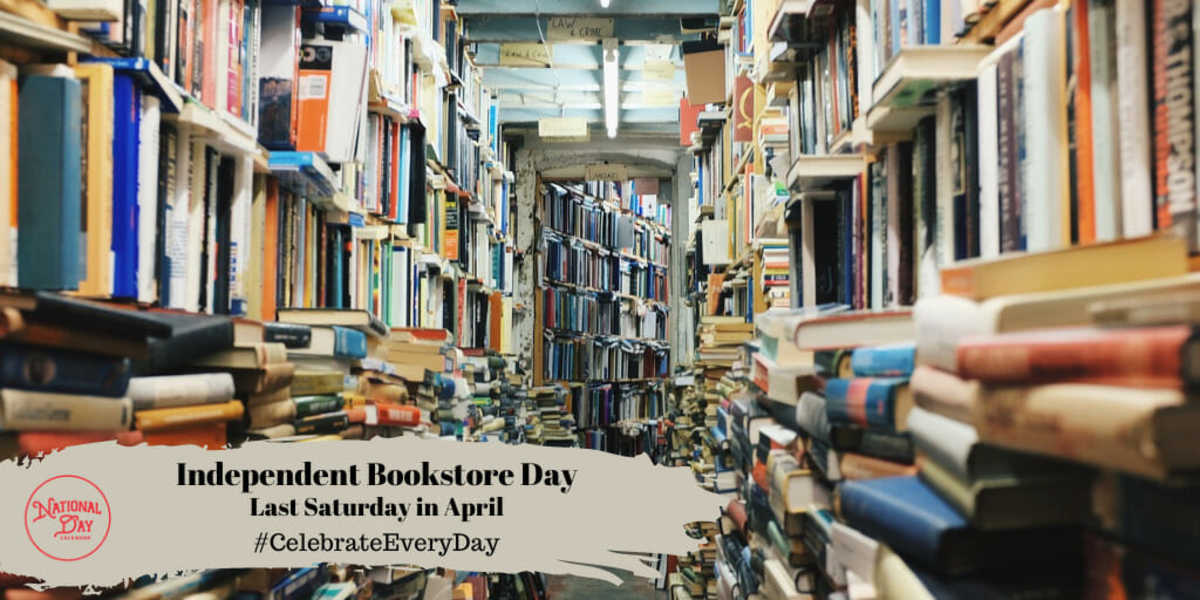 INDEPENDENT BOOKSTORE DAY
On the last Saturday in April, Independent Bookstore Day brings together the celebration of classics, entrepreneurship and the joy of browsing through aisles of books. Read more…
On Deck for April 30, 2023
National Days
National Bubble Tea Day
National Prepareathon! Day
National Military Brats Day
National Adopt A Shelter Pet Day
National Pet Parents Day
National Sarcoidosis Day
National Raisin Day
National Oatmeal Cookie Day
National Hairstylist Appreciation Day
National Bugs Bunny Day
National Honesty Day
Recipe of the Day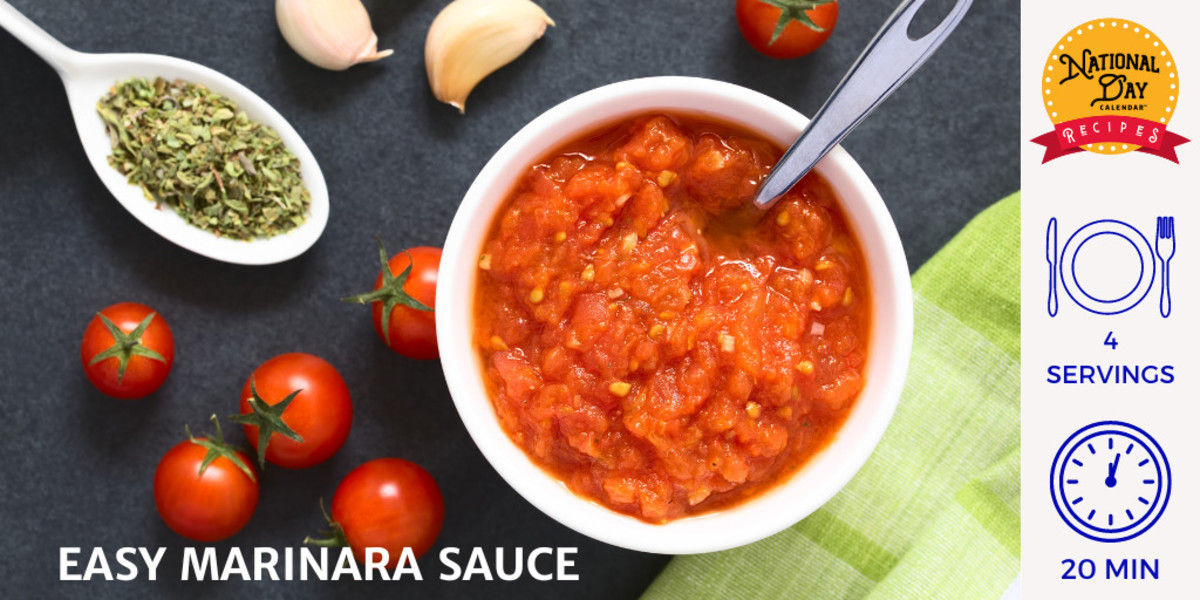 EASY MARINARA SAUCE
Prep: 5 minutes
Cook: 15 minutes
Total: 20 minutes
Serves: 4
Ingredients
2 14-ounce cans of diced tomatoes
1 6-ounce can tomato paste
1 clove garlic, minced
1 tablespoon fresh basil, chopped
1/2 tablespoon fresh oregano, chopped
Instructions
In a medium saucepan, add diced tomatoes, tomato paste, garlic, basil, and oregano. Bring to a simmer.
Use over pasta, as a dipping sauce, in lasagna or use as a base for soups. This recipe can also be frozen for easy meal prep during the week.
April 29th Celebrated History
1852
Peter Roget publishes Roget's Thesaurus of English Words and Phrases. The work was the result of decades of collecting lists of words and categorizing them, much like a scientist would collect specimens. The thesaurus was more than a book of synonyms – it was a complete categorization and organization of each word by meaning.
1925
The U.S. National Academy of Sciences elects the first woman, Dr. Florence Rena Sabin to the academy. Dr. Sabin of Baltimore, Maryland was a pioneer in histology and also held the first full professorship at Johns Hopkins School of Medicine.
1986
Roger Clemens strikes out twenty batters in a 9-inning game. He's the first Major League pitcher to accomplish this milestone. The right-hander achieved the record in a 3-1 win for the Red Sox over the Seattle Mariners. Steve Carlton of the St. Louis Cardinals held the previous record of 19 strikeouts set in 1969.
April 29th Celebrated Birthdays
William Randolph Hearst – 1863
Known for heading up the rivalry between two New York papers that created yellow journalism, William Randolph Hearst's drive for sensational headlines carried beyond the ink. He also owned newsreel and movie production companies. Much to Hearst's displeasure, in 1941, Orson Welles released Citizen Kane, a fictionalized biography of Hearst's life.
Duke Ellington – 1899
The award-winning composer is known as one of the best jazz pianists of the 20th century. His career spanned more than six decades while leading jazz orchestras, playing in big bands, and earning 13 Grammy Awards.
Willie Nelson – 1933
Willie Nelson's music spans more than five decades. From "Blue Eyes Crying in the Rain" and "Mammas Don't Let Your Babies Grow Up to Be Cowboys" to well-received acting performances, Nelson had a reputation as an outlaw country musician while raising money for Farm Aid and other charitable causes.
Andre Agassi – 1970
Andre Agassi put the tennis world in the headlines during the 1990s. Winning Wimbledon and several Grand Slams, Agassi would take gold at the Atlanta Olympic Games in 1996.
About National Day Calendar
At National Day Calendar, our mission is to spread joy and enthusiasm by celebrating the diverse and unique cultural traditions of the United States. We aim to inspire individuals, families, and communities to come together and enjoy the many fun and festive national days that mark our calendar year. Whether it's indulging in a favorite food, hitting the beach, or simply taking a moment to appreciate the things we love about our country and culture, we believe that National Days provide an opportunity for people to connect and find happiness in the shared experiences that make us all human.
Through our platform, we strive to create a sense of community and promote the joy of celebration by highlighting and commemorating the many national days that bring us together.