(Last Updated On: April 25, 2023)
APRIL 27, 2023 | NATIONAL TAKE OUR DAUGHTERS AND SONS TO WORK DAY | NATIONAL GUMMI BEAR DAY | NATIONAL POEM IN YOUR POCKET DAY | NATIONAL TELL A STORY DAY | NATIONAL DEVIL DOG DAY | NATIONAL TEACH CHILDREN TO SAVE DAY | NATIONAL PRIME RIB DAY | NATIONAL BABE RUTH DAY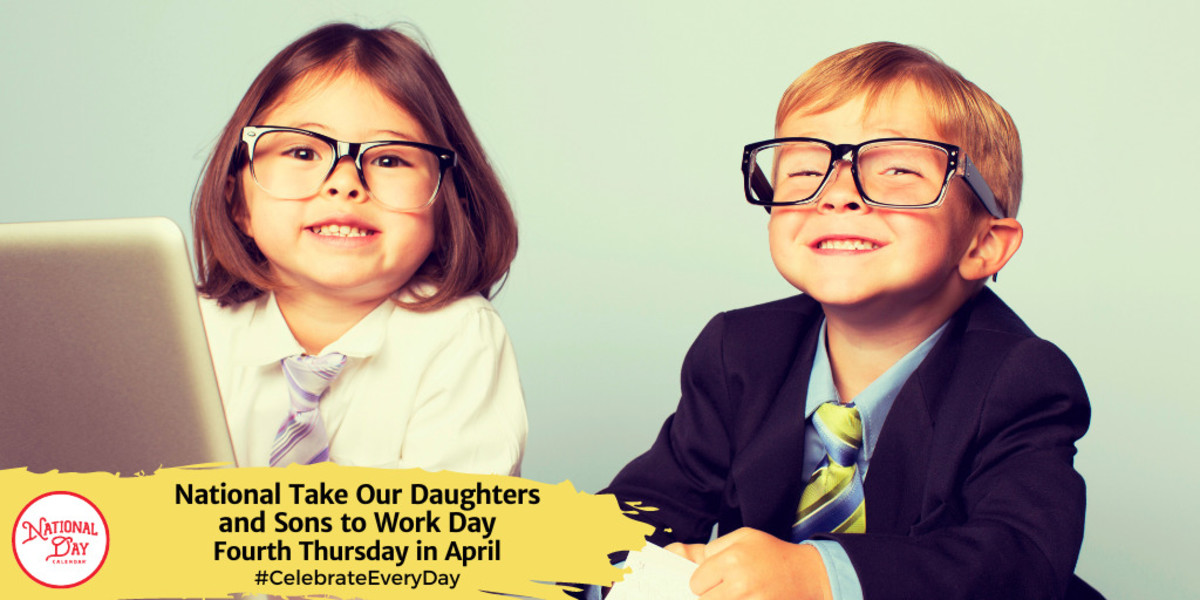 NATIONAL TAKE OUR DAUGHTERS AND SONS TO WORK DAY
Each year on the fourth Thursday in April, National Take Our Daughters and Sons to Work Day encourages parents to take their children to work. Read more…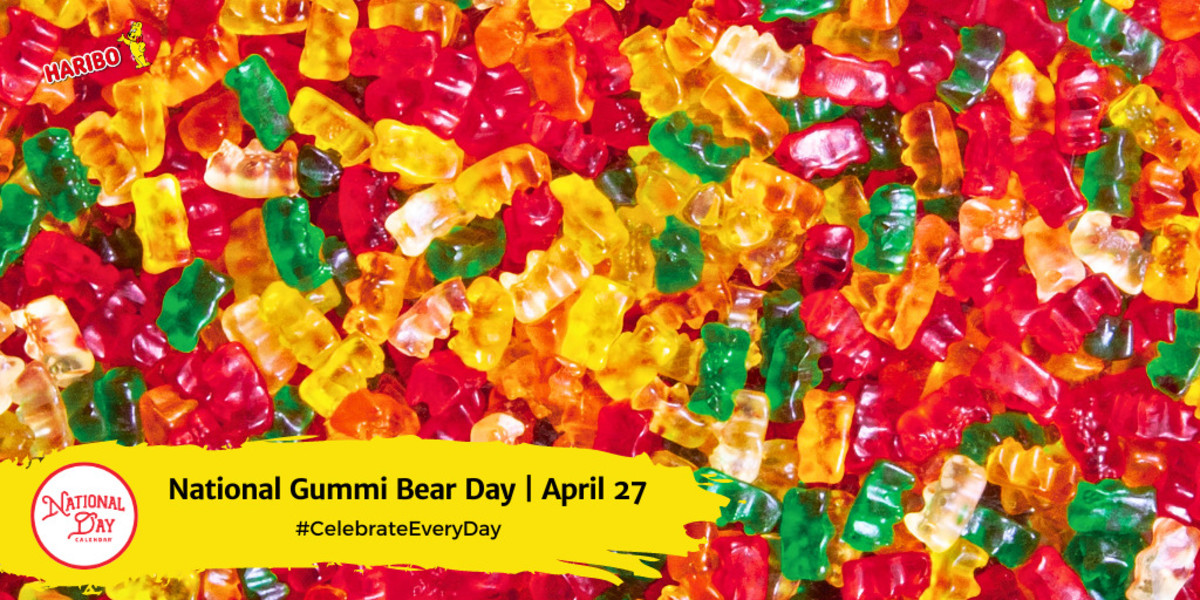 NATIONAL GUMMI BEAR DAY
Gummi bears are a sweet treat that brings joy to people of all ages. On April 27, let's celebrate National Gummi Bear Day and the memorable treat of childhood that's timelessly fun. Read more…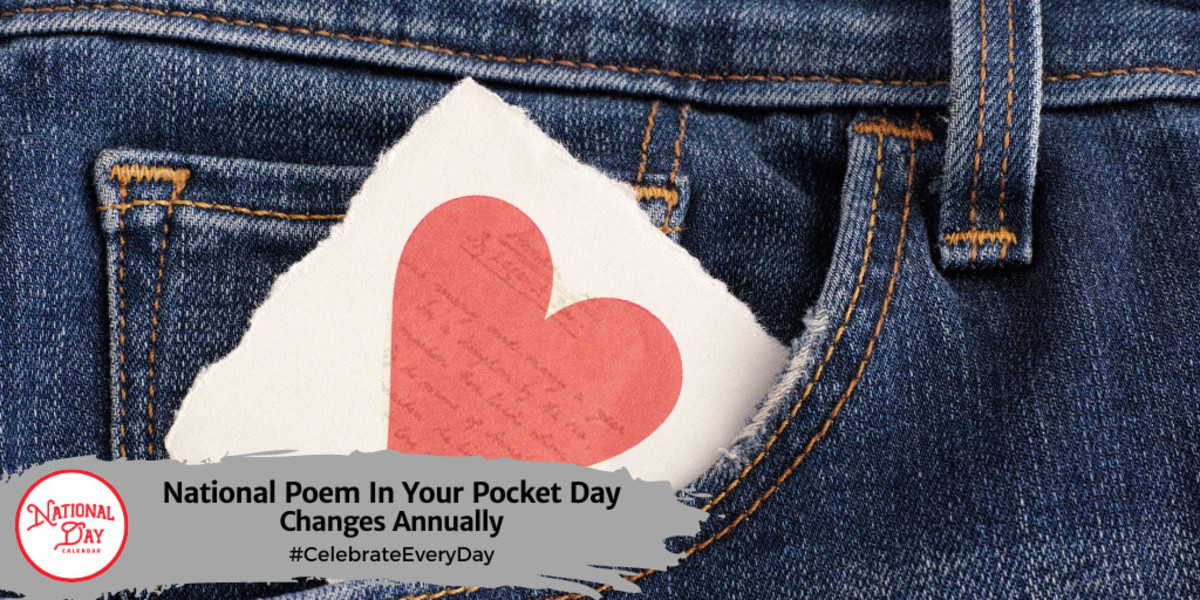 NATIONAL POEM IN YOUR POCKET DAY
During National Poetry Month in April, National Poem in Your Pocket Day shares the way poetry brings joy by simply carrying one in your pocket. When you share the poem, you'll bring joy to others. Read more…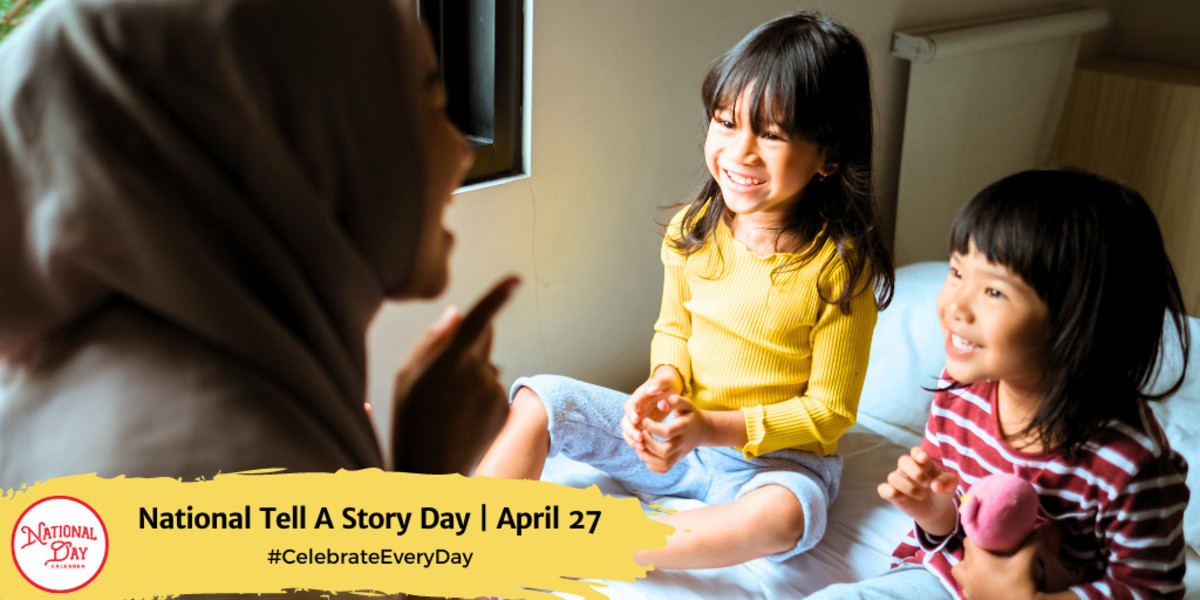 NATIONAL TELL A STORY DAY
National Tell a Story Day on April 27th each year in the United States encourages people of all ages to share stories. The stories can take many forms, too. You can read from a book or create one from your imagination. Stories recreated from childhood memory leave an indelible imprint on both the storyteller and the listener. No matter what story you tell, the day supports gathering with friends and family to share those stories. Read more…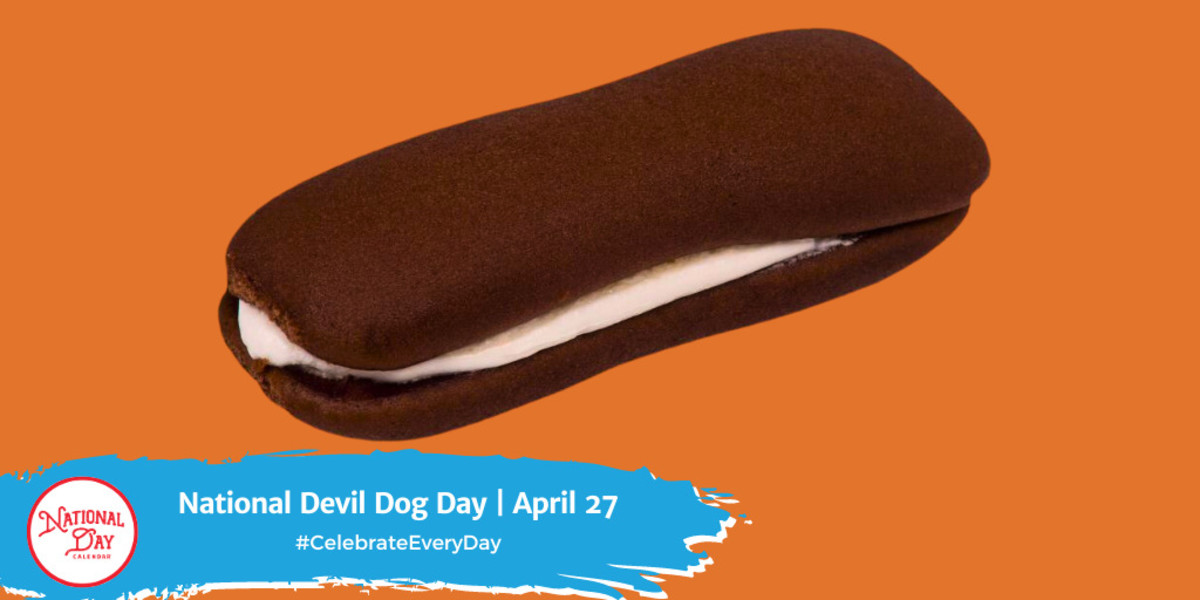 NATIONAL DEVIL DOG DAY
On April 27th, enjoy a treat in the name of National Devil Dog Day! The day honors the service members dubbed with the nickname and the devilish snack cake. Read more…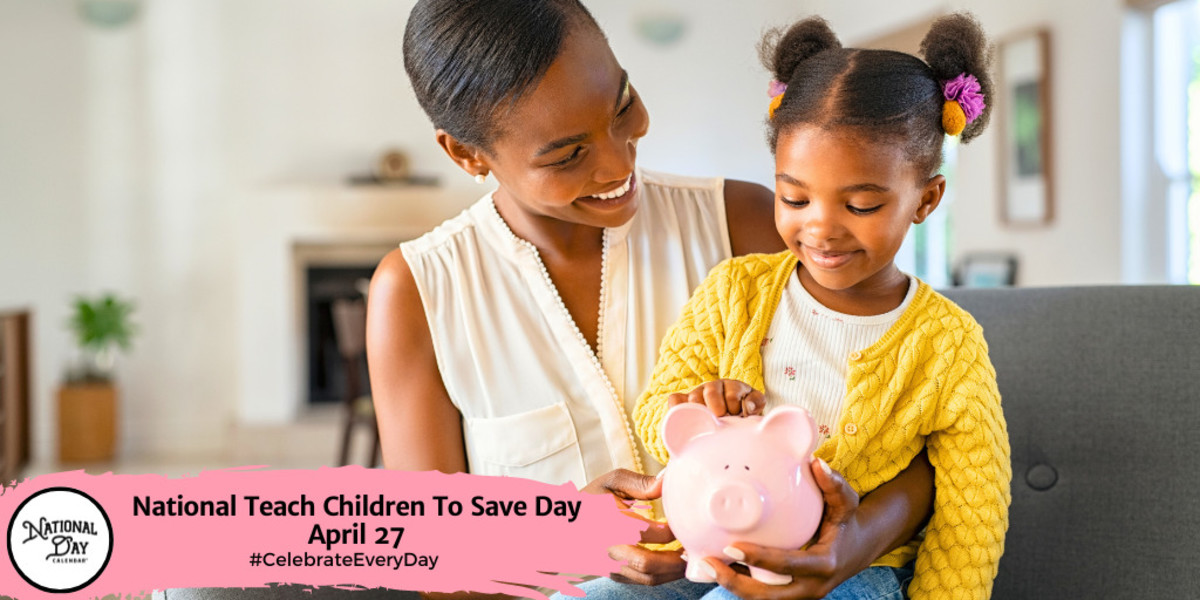 NATIONAL TEACH CHILDREN TO SAVE DAY
Each year in April, National Teach Children to Save Day encourages children to develop good saving habits. Read more…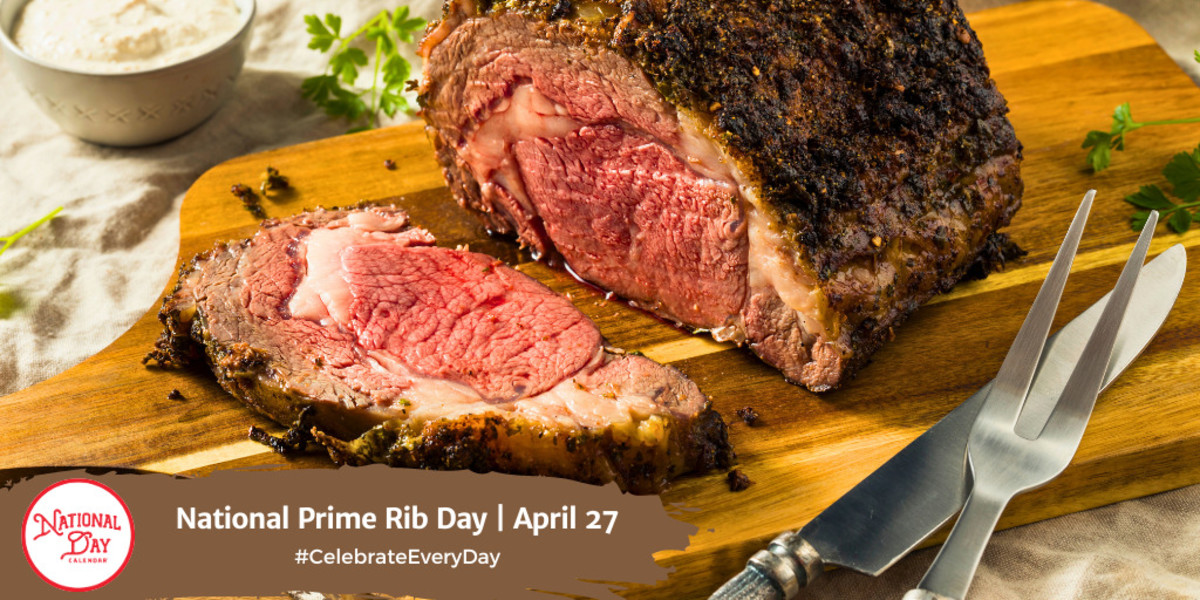 NATIONAL PRIME RIB DAY
National Prime Rib Day annually recognizes this special meal favorite on April 27th each year. Sometimes known as the "King of Meats," Prime Rib is a choice cut from one of the eight prime cuts of beef. Read more…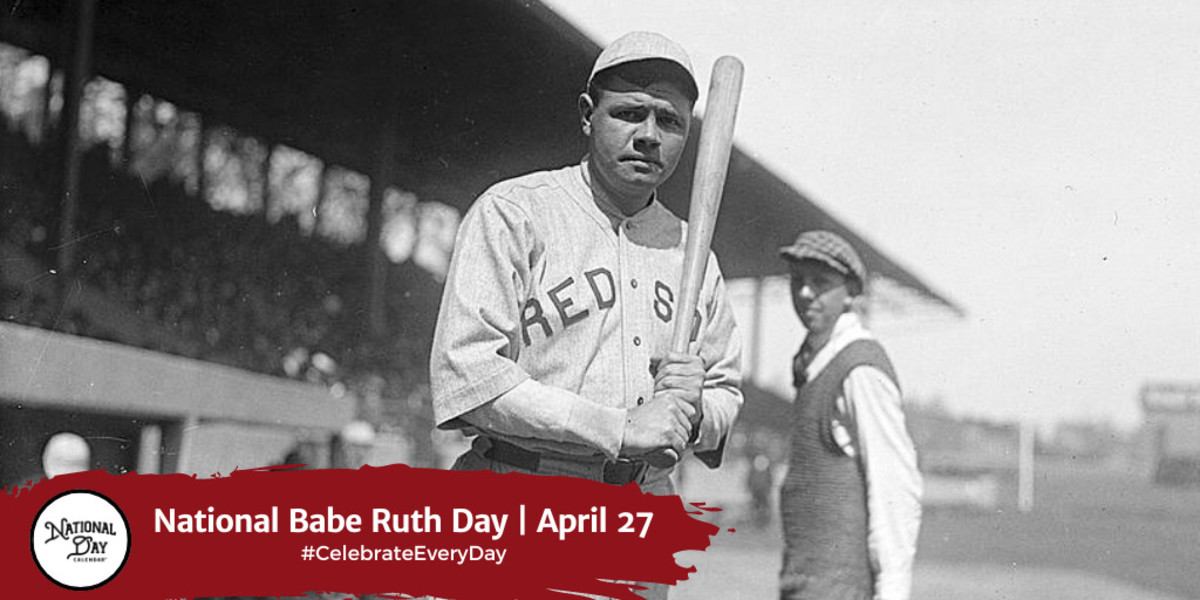 NATIONAL BABE RUTH DAY
On April 27, baseball fans worldwide honor one of baseball's all-time greatest players on National Babe Ruth Day. Read more…
On Deck for April 28, 2023
National Days
National Historic Marker Day
National Superhero Day
National Donate Life Blue & Green Day
National Bravehearts Day
Workers' Memorial Day
National Hairball Awareness Day
National Blueberry Pie Day
National Great Poetry Reading Day
National Arbor Day
Recipe of the Day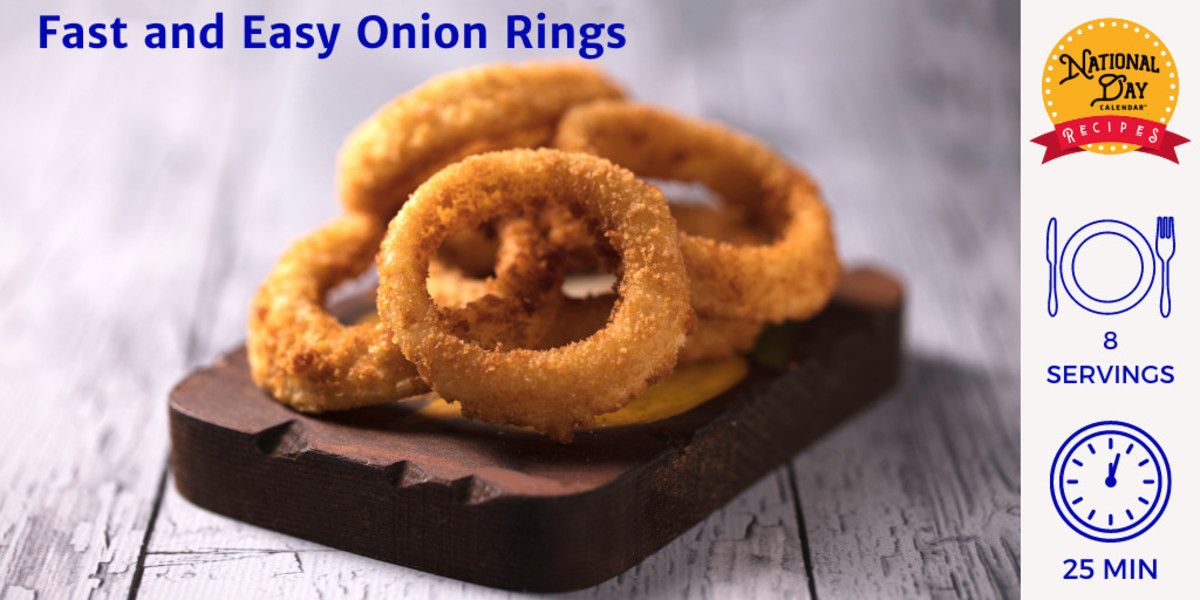 Fast & Easy Onion Rings
Prep: 20 minutes
Cook: 2-3 minutes
Servings: 6 to 10
Ingredients:
2 or 3 Medium Sized Onions
3/4 Cup Flour
3/4 Cup Cornmeal
2 Teaspoons Salt
1 Teaspoon Pepper
1 Teaspoon Chili Powder or Cayenne Pepper
2 Medium Eggs
3/4 Cup of Almond Milk
1 Cup Olive or Coconut Oil
Instructions:
Wash and peal outer skin. Slice into rings, set aside in bowl.
Mix dry ingredients into large bowl.
Add eggs and almond milk into dry ingredients and mix into a smooth batter. You may add an additional egg or almond milk to thin if necessary.
While heating oil in frying pan batter several onion rings in batter mix. Once oil is hot add onion rings to oil and cover with lid for 2 minutes, turn over and cook additional 2 minutes. Set golden brown onion rings aside on paper towel covered plate to drain, and continue cooking process until all rings are cooked. Enjoy!
Recipe credit: This recipe comes from Marvel, a mom who took time time make afternoon appetizers fun and delicious. Thanks Mom!
April 27th Celebrated History
1865
The worst maritime disaster in United States history occurred on the Mississippi River just north of Marion, Arkansas. Greater than the Titanic disaster, the Sultana steamboat exploded just weeks after the end of the Civil War and the assassination of President Lincoln. Overloaded with POWs returning to the North, over 1800 passengers perished.
1937
After premieres in Los Angeles and New York, A Star is Born opens across the United States. Starring Janet Gaynor and Fredric March, the film follows a young woman's dream of Hollywood stardom. The film's popularity lends itself to four remakes. The first, a television adaptation, starred Kathleen Crowley and Conrad Nagel. Then in 1954, crooner Judy Garland and James Mason put on performances that many consider to be unstoppable. Some even suggest that Garland's performance is the best of her career. Then in 1976, Barbra Streisand and Kris Kristofferson take up the challenge. Garland, Mason, Streisand, and Kristofferson all won Golden Globes for their performances. The most recent version of a Star is Born came out in 2018 starring Grammy winner Lady Gaga and Bradley Cooper. The film won the Grammy for Best Compilation Soundtrack for Visual Media.
1947
In the House that Ruth Built, 58,339 fans turn out to honor an ailing Babe Ruth.
April 27th Celebrated Birthdays
Ulysses S. Grant – 1822
The 18th president of the United States served as the commanding general of the Union Armies during the American Civil War. The youngest president the country had seen, his two terms from 1869 to 1877 placed him in charge of overseeing much of Reconstruction.
W.H. Carothers – 1896
W.H. Carothers invented nylon and neoprene. As a chemist, his contributions led to breakthroughs led to multiple versatile uses in industry and manufacturing.
Betty Mae Tiger – 1923
Betty Mae Tiger Jumper devoted her entire career to public service. As a nurse, she worked to improve the health and conditions in the Seminole community. In 1967, Tiger Jumper was elected the first woman tribal leader of the Florida Seminoles and the first woman to lead a federally recognized tribe. In 1971, she left office to carry on the publishing of the Seminole Tribune which Tiger Jumper launched in 1950.
Coretta Scott King – 1927
During the Civil Rights Movement, Coretta Scott King worked alongside Dr. Martin Luther King, Jr. Following his death, she earned a reputation as a leader in her own right.
About National Day Calendar
National Day Calendar is the original and authoritative source for fun, unusual and unique National Days! Since our humble beginnings on National Popcorn Day in 2013, we have been tracking the National Days, National Weeks, National Months, and International Days. We became the first calendar of its kind to curate the days all in one place and tell their stories, too! Here at National Day Calendar, we are on a mission to Celebrate Every Day with you! And by you, we mean families, businesses, educators, and strangers we meet on the street. There's more than one day for everyone.
At National Day Calendar, we discovered the National Days have a way of inspiring us. We're honored to tell the stories behind the days and provide you with informational ways to incorporate the National Days into your business, family, schools, and home!