(Last Updated On: April 24, 2023)
APRIL 26, 2023 | NATIONAL ADMINISTRATIVE PROFESSIONALS DAY | NATIONAL PRETZEL DAY | DENIM DAY | NATIONAL AUDUBON DAY | STOP FOOD WASTE DAY | NATIONAL KIDS AND PETS DAY | NATIONAL SOUTH DAKOTA DAY | NATIONAL HELP A HORSE DAY | NATIONAL RICHTER SCALE DAY | NATIONAL LIBRARY OUTREACH DAY | NATIONAL DISSERTATION DAY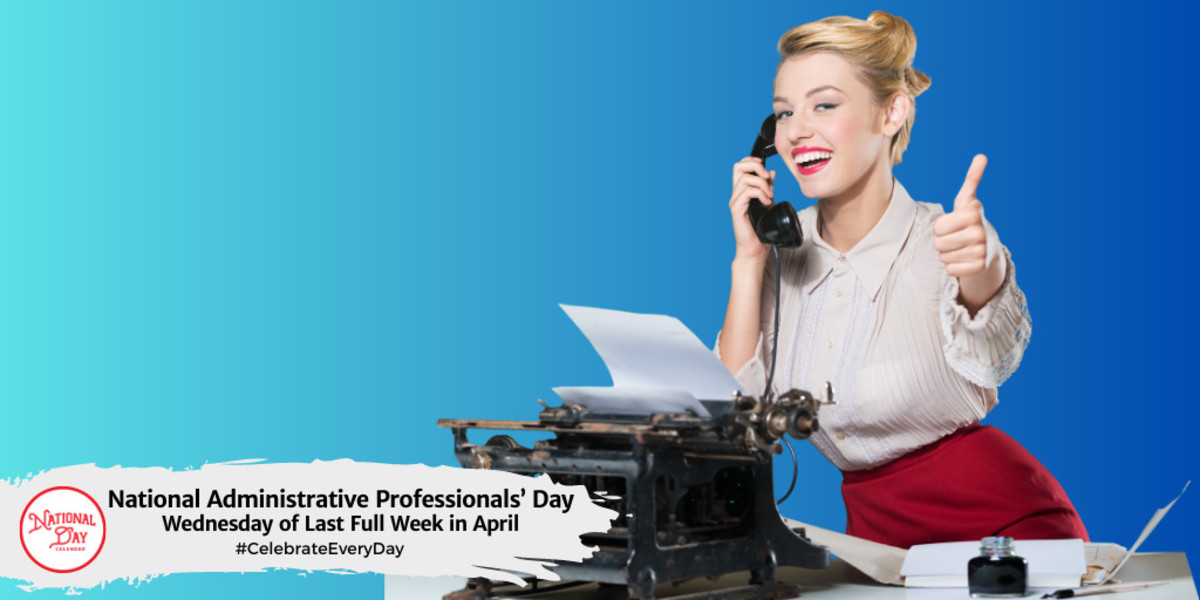 NATIONAL ADMINISTRATIVE PROFESSIONALS' DAY
National Administrative Professionals' Day, also known as Secretaries Day or Admin Day, recognizes the professionals who keep an office running smoothly every day. Celebrate these professionals on the Wednesday of the last full week in April of each year. The day recognizes the work of secretaries, administrative assistants, receptionists, and other administrative support professionals. Central to any business, these professionals keep an office organized and efficient. Read more…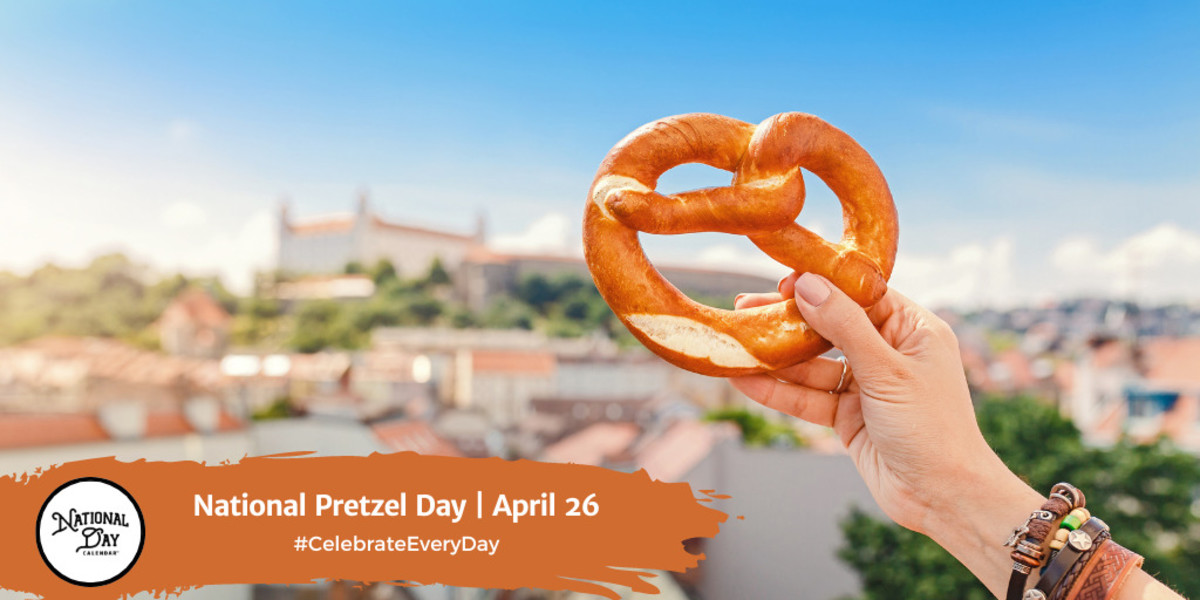 NATIONAL PRETZEL DAY
National Pretzel Day on April 26th recognizes one of America's favorite snacks.  A bag of nice crunchy, salty pretzels or a big, warm, soft, cinnamon pretzel is the question of the day.  Either one is an excellent choice. Read more…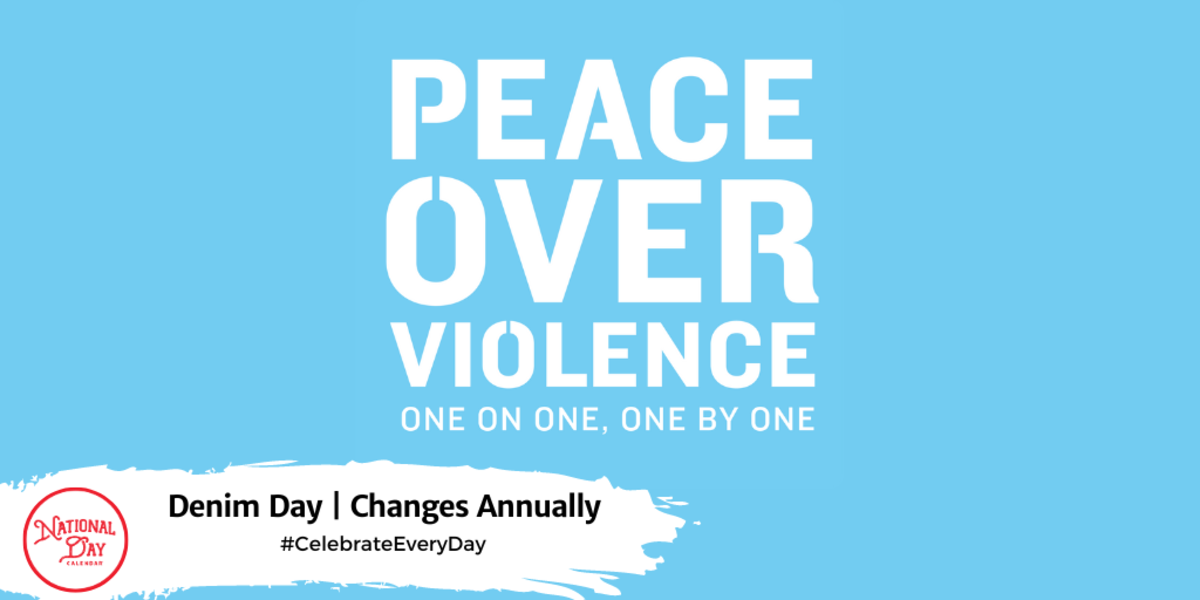 DENIM DAY
Each year in April, Denim Day raises awareness about all forms of sexual violence. Throughout the country and world, the day sets a standard of support for survivors and provides a foundation for solidarity through a simple message; there is no reason for sexual assault, not even the type of clothes a person wears. Read more…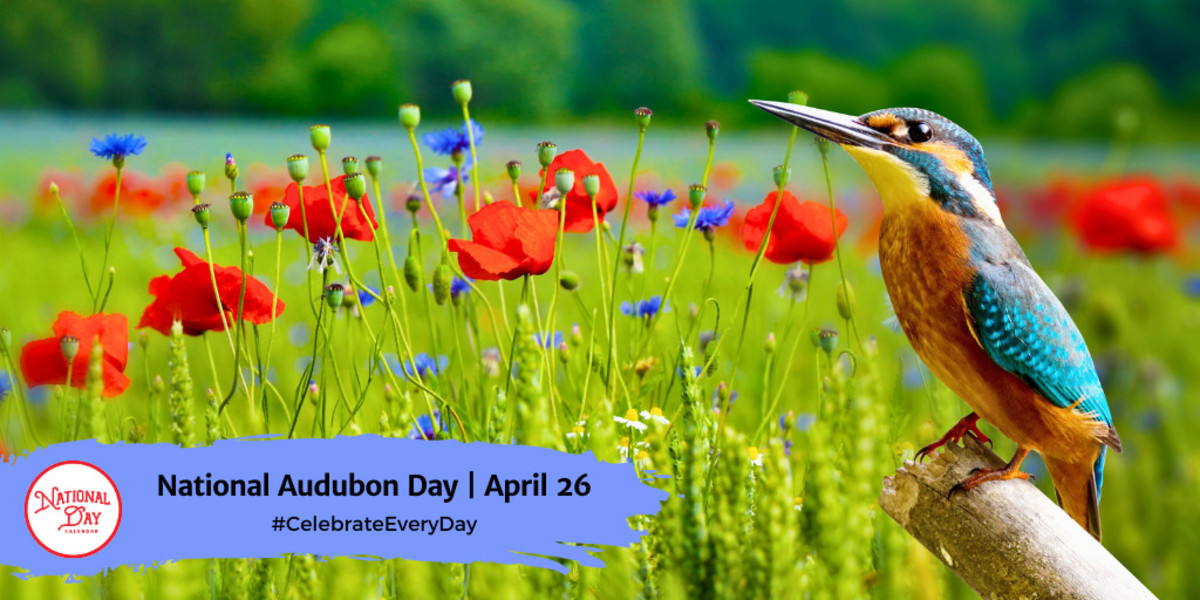 NATIONAL AUDUBON DAY
On April 26th each year, National Audubon Day honors the birth of John James Audubon (April 26, 1785 – January 27, 1851). Read more…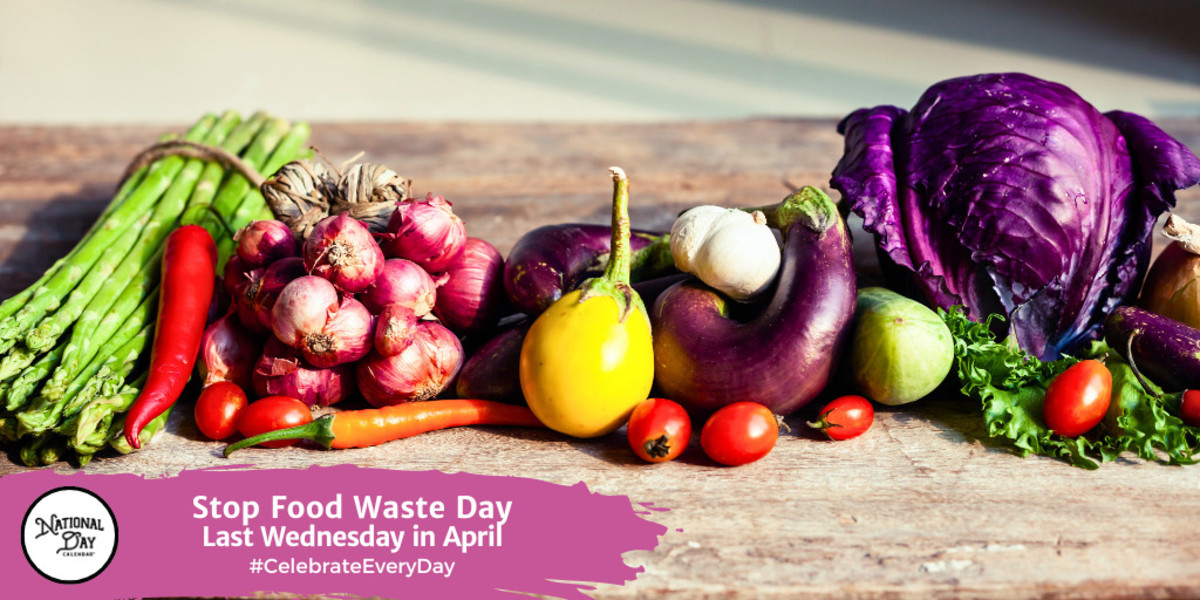 STOP FOOD WASTE DAY
Food waste worldwide is an alarming issue. That is why on the last Wednesday in April, Stop Food Waste Day raises awareness of the growing concern about food waste. Read more…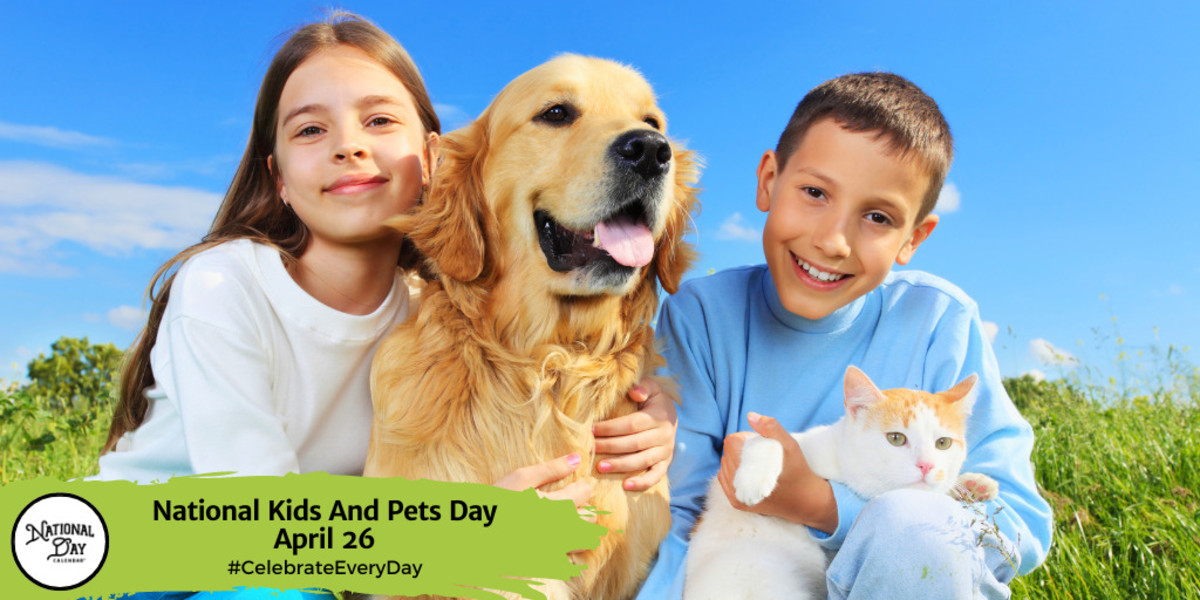 NATIONAL KIDS AND PETS DAY
National Kids and Pets Day on April 26th raises awareness of the importance of picking the right pet for children at the right time. It's an important decision that can lead to a lifetime of bonding between pet and child. Read more…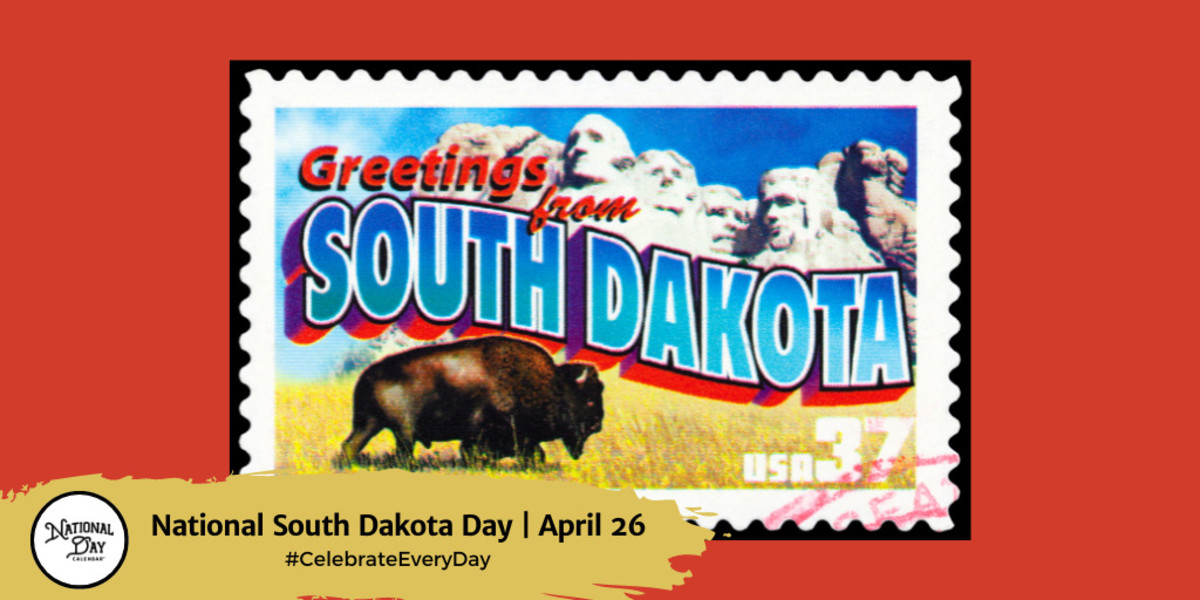 NATIONAL SOUTH DAKOTA DAY
On April 26, National South Dakota Day recognizes the 40th state to join the union. The state is bordered by six states including Minnesota, Iowa, Nebraska, Wyoming, Montana, and its northern cousin, North Dakota. Read more…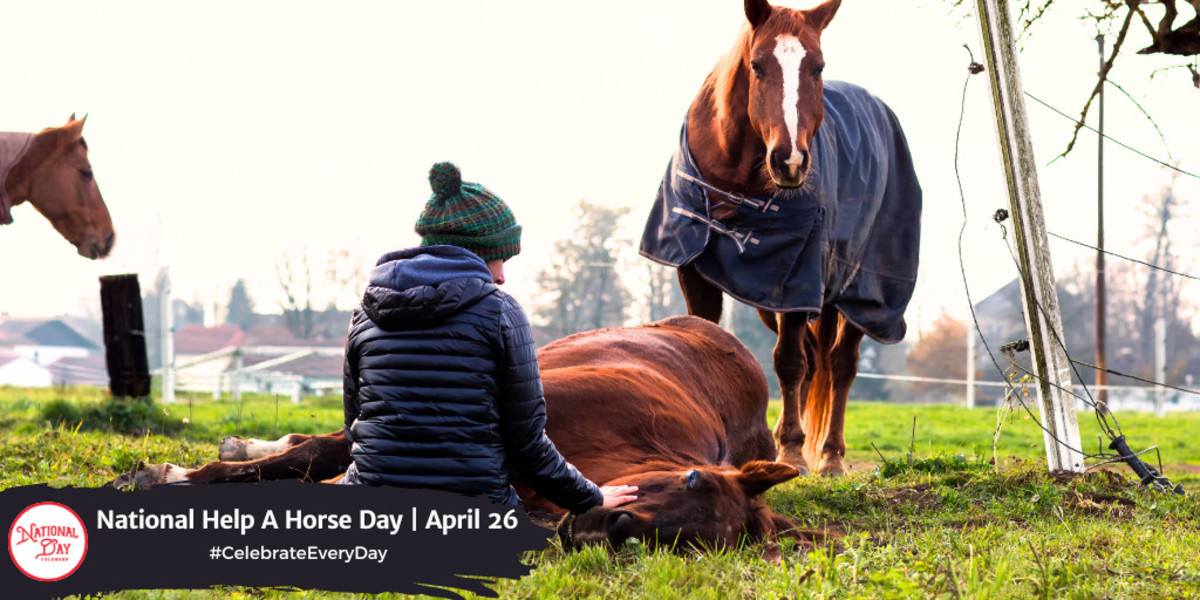 NATIONAL HELP A HORSE DAY
National Help a Horse Day on April 26th each year encourages horse lovers and advocates to join forces and protect abused and neglected horses. The day raises awareness of the need for horse sanctuaries and rescues. Read more…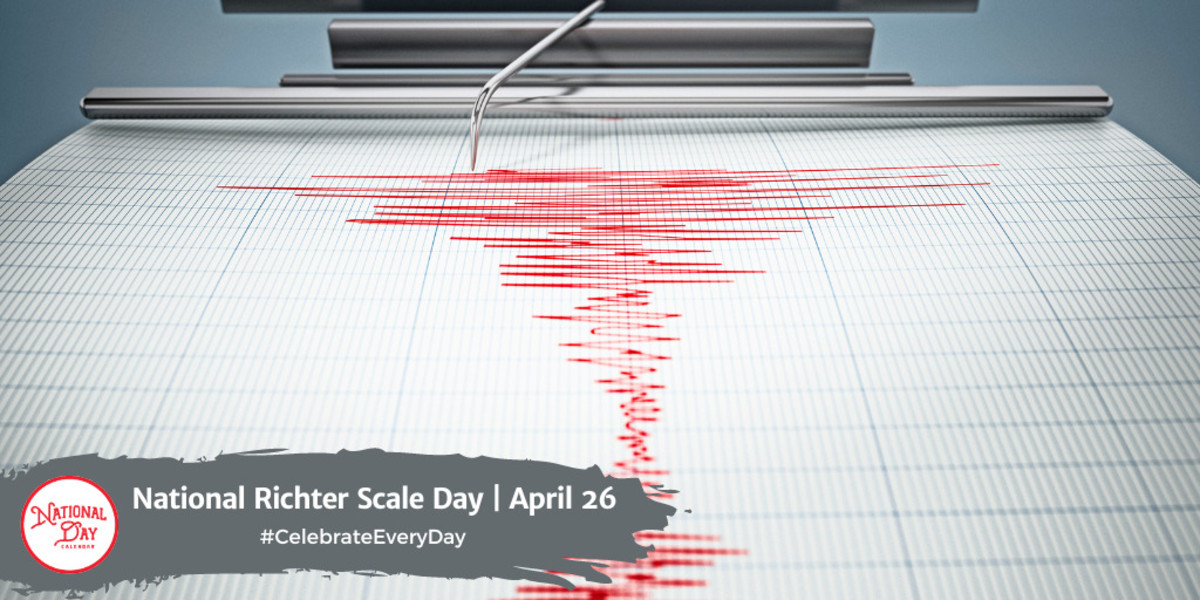 NATIONAL RICHTER SCALE DAY
National Richter Scale Day on April 26th each year honors the birth of the Richter Scale inventor, Charles F. Richter (April 26, 1900 – September 30, 1985). Read more…
NATIONAL LIBRARY OUTREACH DAY
National Library Outreach Day (formerly known as National Bookmobile Day) in April recognizes the dedicated library staff who make libraries accessible to everyone wherever they are. Services range from mobile access to information and resources through bookmobiles to pop-up services throughout the community. These professionals diligently work to provide these services and to improve and increase service year after year. For more than 100 years, bookmobiles have been bringing library access to those who might otherwise go without them. Read more…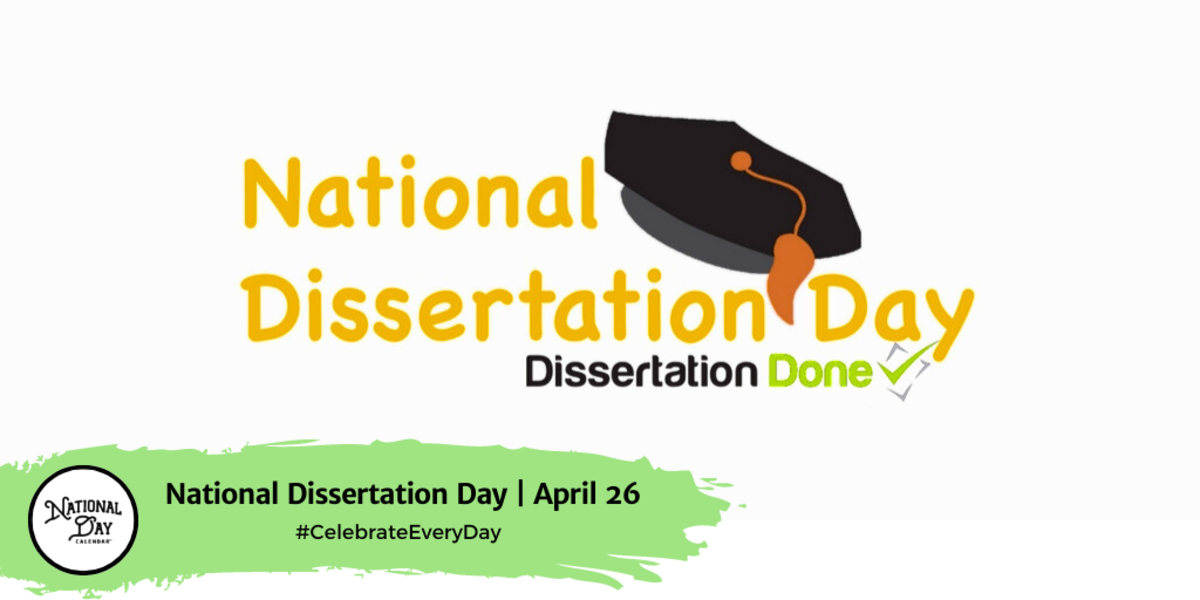 NATIONAL DISSERTATION DAY
National Dissertation Day on April 26th creates an annual reminder to continuing education students to maintain their focus and complete the pinnacle of their education. Read more…
On Deck for April 27, 2023
National Days
National Gummi Bear Day
National Devil Dog Day
National Teach Children To Save Day
National Prime Rib Day
National Tell A Story Day
National Babe Ruth Day
National Take Our Daughters And Sons To Work Day
National Poem In Your Pocket Day
Recipe of the Day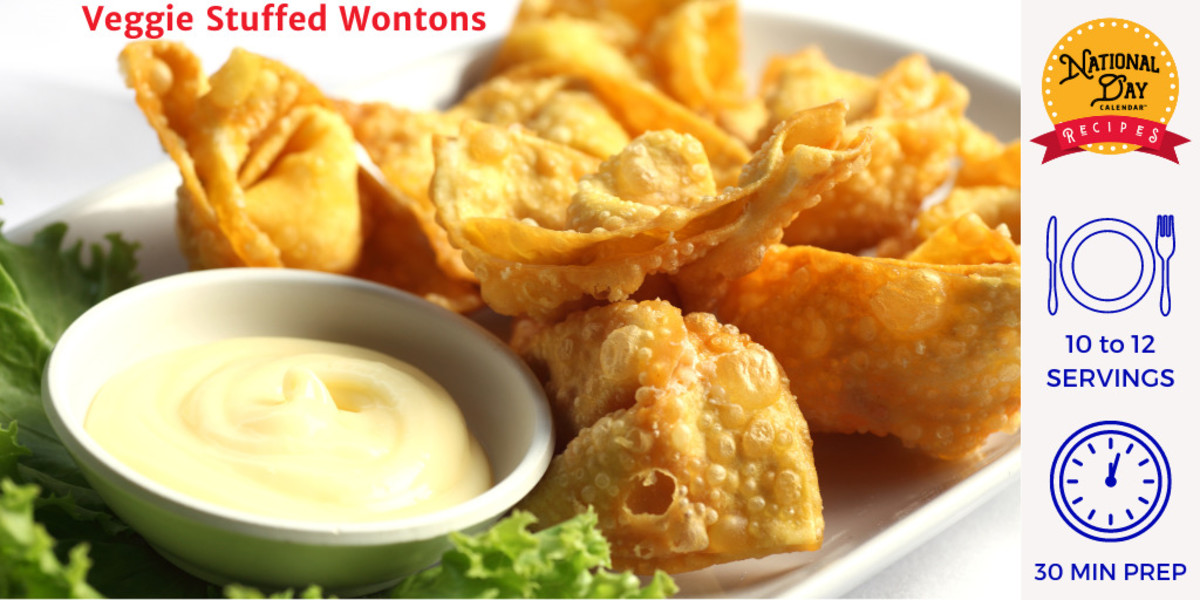 Veggie Stuffed Wontons
Prep: 15 minutes
Cook: 15 minutes
Total Prep: 30
Servings: 60 wontons
Ingredients:
1 8-ounce brick cream cheese, softened
1 package vegetable soup mix
1 16-ounce package wonton wrappers
water
Vegetable oil for deep frying
Instructions:
In a medium bowl, mix cream cheese and vegetable soup mix until well combined.
Place one teaspoon of the mixture inside each wonton. Place a dab of water along two edges and fold wontons in half, pressing edges to seal. Wontons can also be gathered at the top and pinched to seal.
Heat oil in a large kettle or deep fryer to 350F. Drop wontons into hot oil in batches and fry until golden brown – about 2 minutes. Drain on paper towels.
Serve with a dipping sauce such as Sweet Sriracha, Sweet and Sour, or Hoisin.
Recipe credit: Michele S. – North Dakota
April 26th Celebrated History
1892
The United States Patent Office issued patent no. 473,653 to Sarah Boone for her invention of an ironing board. While not the first, her unique, padded design was curved to make ironing sleeves easier.
1941
If organ music and baseball games go together like kids and candy, then you can thank the Chicago Cubs. During their home game against the St. Louis Cardinals, an organ player filled Wrigley Field with music before the game. While it may have been entertaining, the warm-up music seemed to have benefited the Cardinals as they took home the win 8-5.
1986
One of Chernobyl's four reactors at its nuclear plant in Pripet, Russia exploded.
April 26th Celebrated Birthdays
John James Audubon – 1785
The American ornithologist, naturalist, and artist is known as the founding father of American birding. His works inspired the organization of the National Audubon Society, dedicated to the conservation and preservation birds and the habitats where they live.
Frederick Law Olmsted – 1822
Frederick Law Olmsted designed and preserved numerous grand parks and green spaces across the United States and is considered the father of landscape architecture. With an artist's eye, he created spaces where neighborhoods and entire communities continue to relax and enjoy today. Not only have they stood the test of time, but the urban spaces have also flourished. Olmsted also impacted natural spaces, believing strongly places like Yosemite Valley and Niagra Falls should be preserved for their beauty and never be held privately.
Gertrude "Ma" Rainey – 1886
The Mother of Blues beguiled audiences with songs like "I Ain't Got Nobody" and "A Good Man is Hard to Find."
Charles Richter – 1900
Richter was an American seismologist and physicist most famous as the inventor of the Richter magnitude scale, which quantified the size of earthquakes.
Melania Trump – 1970
The 27th First Lady of the United States was born in Novo Mesto, Slovenia, making her the second First Lady born outside the United States. In 2006, Lady Trump became a naturalized citizen. She focused on improving children's lives with her Be Best program during her time as First Lady.
About National Day Calendar
National Day Calendar is the original and authoritative source for fun, unusual and unique National Days! Since our humble beginnings on National Popcorn Day in 2013, we have been tracking the National Days, National Weeks, National Months, and International Days. We became the first calendar of its kind to curate the days all in one place and tell their stories, too! Here at National Day Calendar, we are on a mission to Celebrate Every Day with you! And by you, we mean families, businesses, educators, and strangers we meet on the street. There's more than one day for everyone.
At National Day Calendar, we discovered the National Days have a way of inspiring us. We're honored to tell the stories behind the days and provide you with informational ways to incorporate the National Days into your business, family, schools, and home!