(Last Updated On: April 19, 2023)
APRIL 23, 2023 | NATIONAL TAKE A CHANCE DAY | NATIONAL PICNIC DAY | NATIONAL LOST DOG AWARENESS DAY | NATIONAL TALK LIKE SHAKESPEARE DAY | NATIONAL CHERRY CHEESECAKE DAY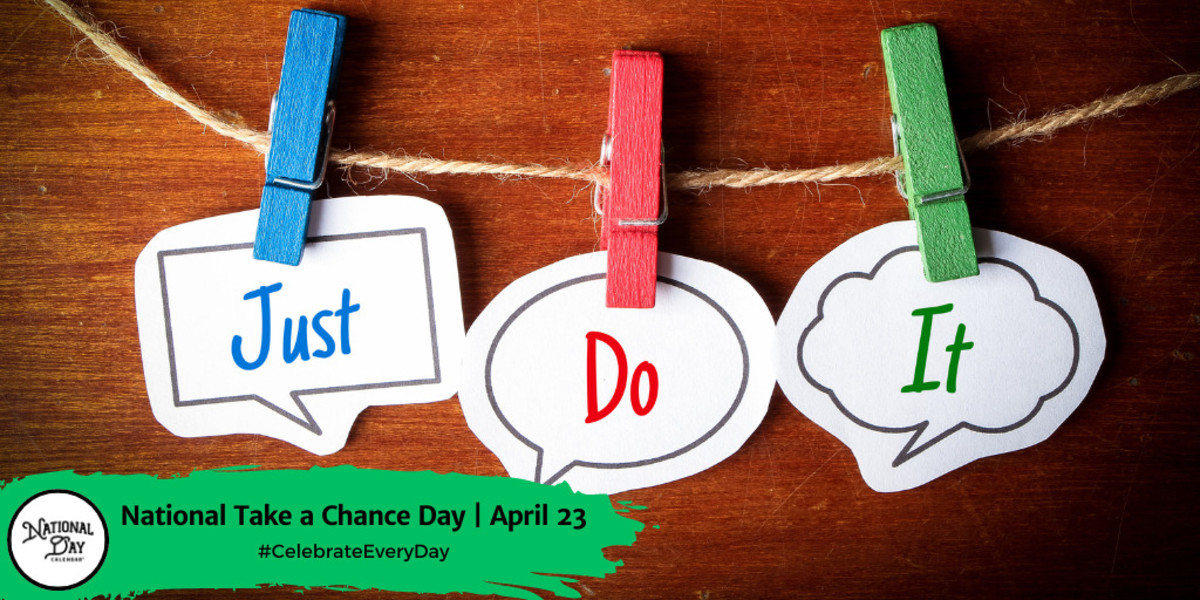 NATIONAL TAKE A CHANCE DAY
Every year on April 23rd, National Take a Chance Day encourages us to break out of our comfort zone. Read more…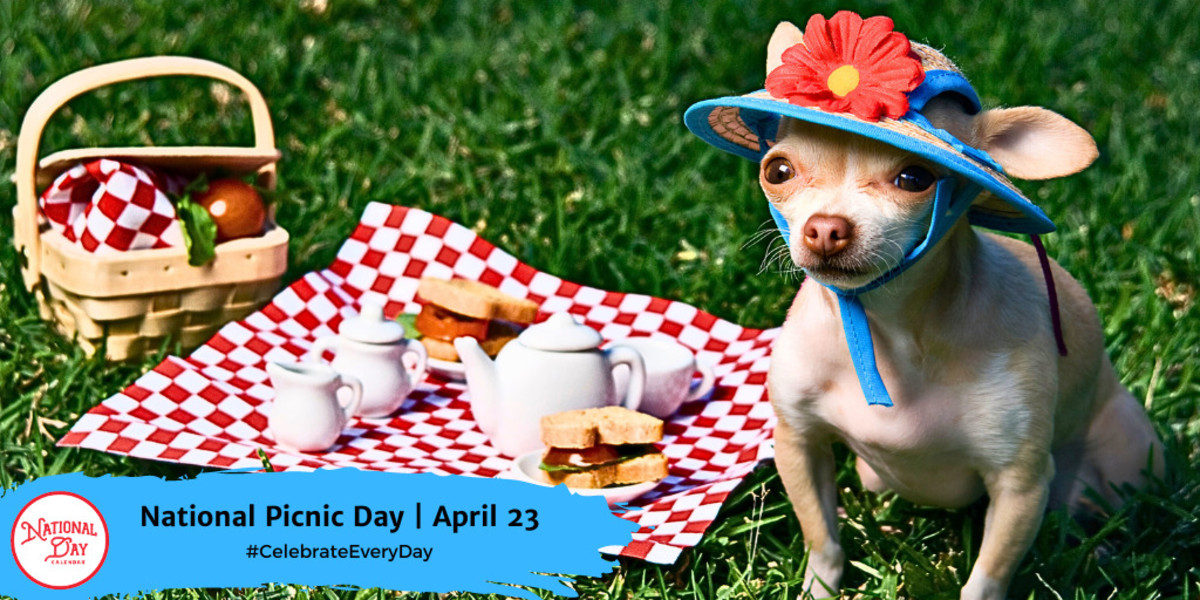 NATIONAL PICNIC DAY
On April 23rd, National Picnic Day encourages everyone to pack up their lunch and take it outdoors. Picnics are a terrific way to enjoy a meal outdoors in the company of friends and family.  Read more…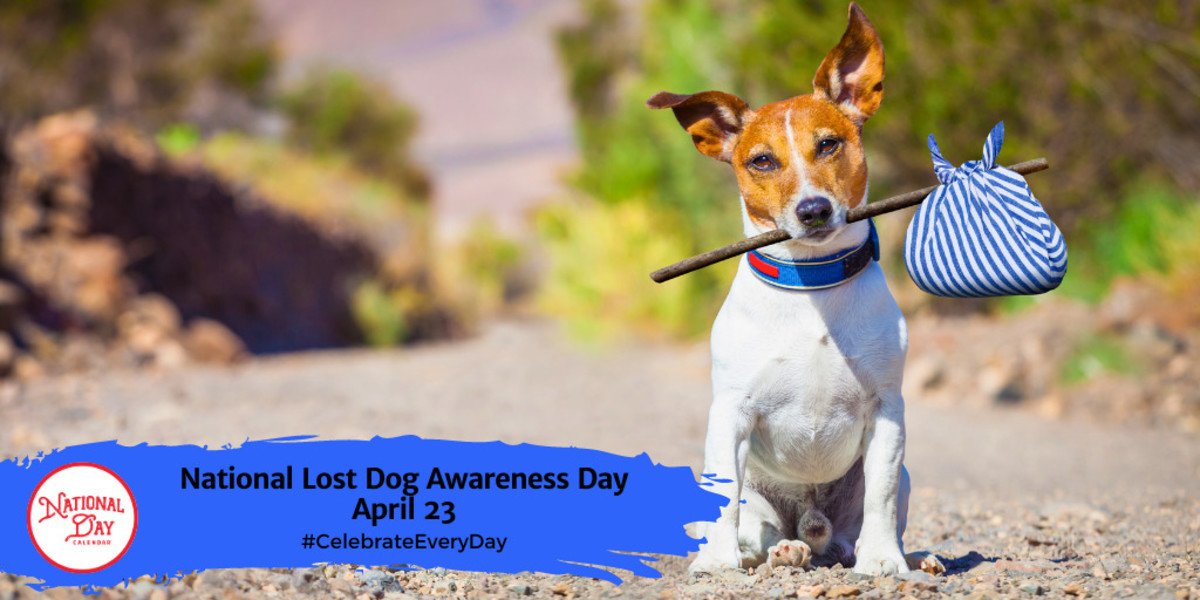 NATIONAL LOST DOG AWARENESS DAY
Each year on April 23rd, National Lost Dog Awareness Day increases awareness concerning missing dogs and celebrates reunions. Read more…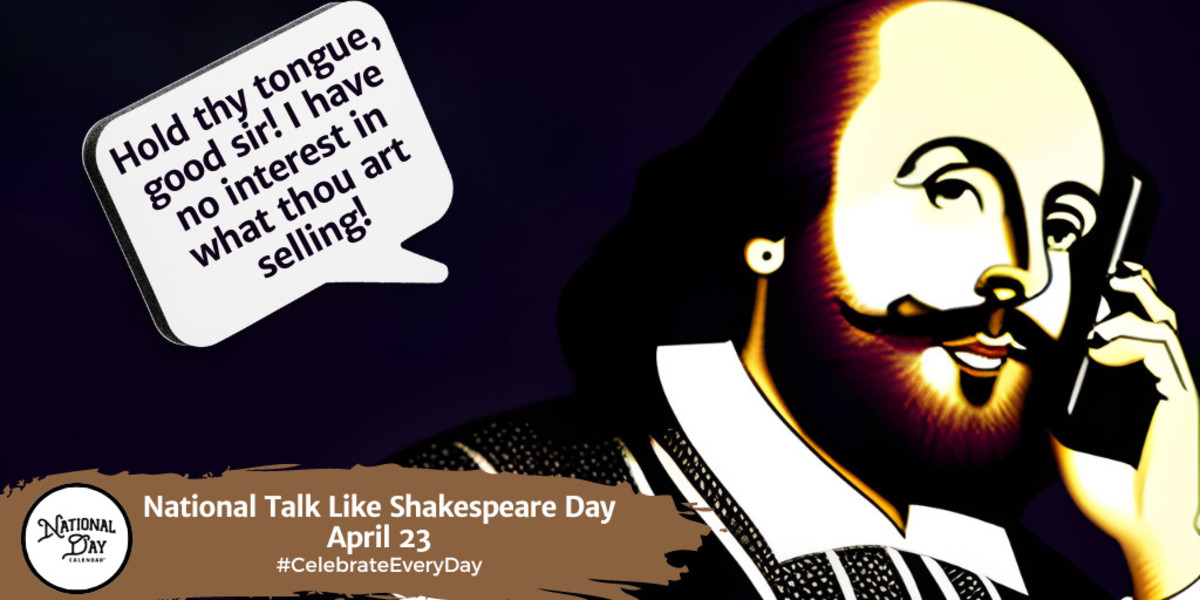 NATIONAL TALK LIKE SHAKESPEARE DAY
On April 23rd each year, National Talk Like Shakespeare Day encourages us to speak like the Bard and the characters in his plays. Read more…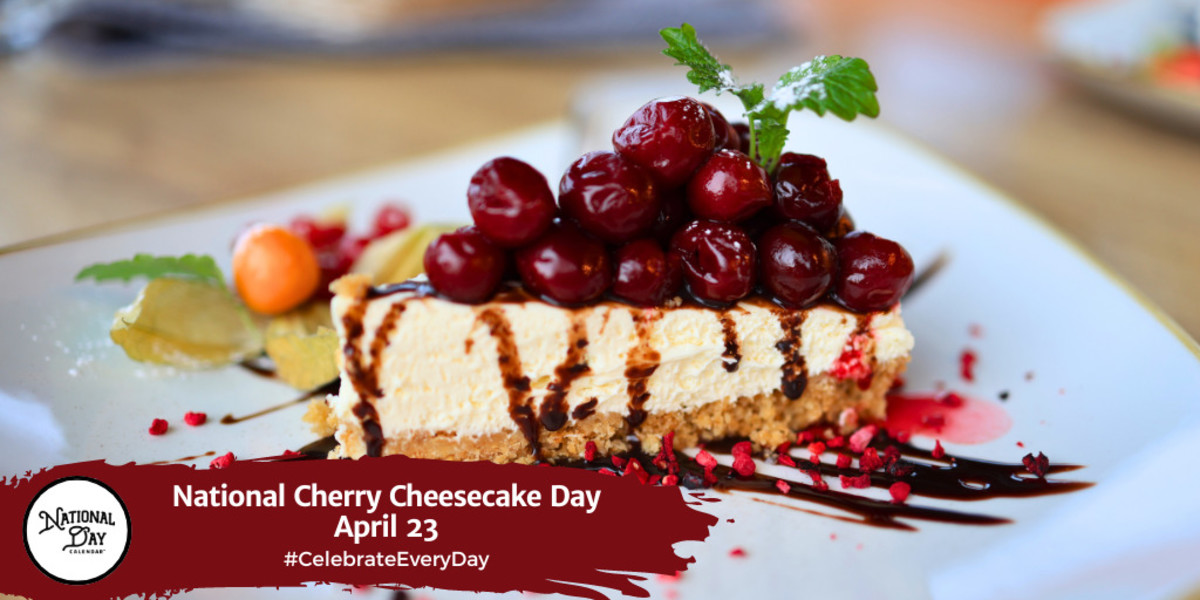 NATIONAL CHERRY CHEESECAKE DAY
April 23rd recognizes the food holiday National Cherry Cheesecake Day. Cookbooks and bakers offer a large variety of recipes for cherry cheesecake. Some cherry cheesecake recipes call for the cherries to be mixed into the batter and others place the cherries on top. Read more…
On Deck for April 24
National Days
National Bucket List Day
National Pigs-in-a-blanket Day
Recipe of the Day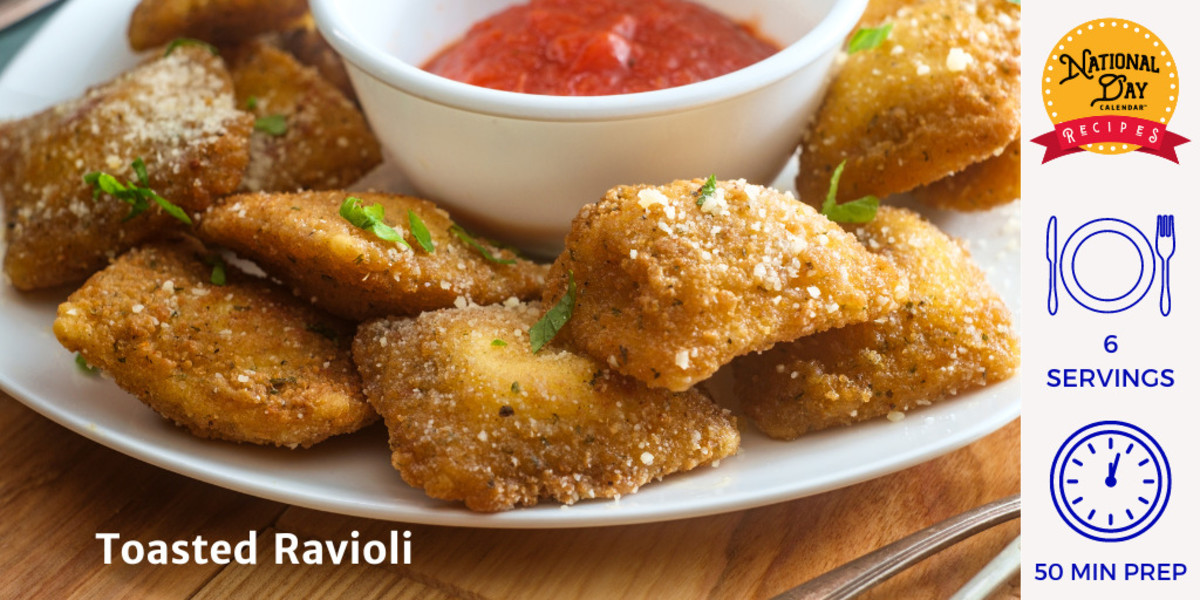 Toasted Ravioli
Prep: 10 minutes
Cook: 40 minutes
Total Prep: 50 minutes
Servings: 6
Ingredients:
Canola oil
1 16 oz. package cheese ravioli, fresh or frozen (thawed)
2 large eggs, beaten
1 cup milk
1 cup Italian bread crumbs
1 cup Panko bread crumbs
1/4 cup grated Parmesan cheese
Instructions:
Prepare a platter with paper towels to absorb oil from the ravioli after frying.
In a deep fryer or a saucepan, heat 2-3 inches of oil to 325° F.
In a small bowl, whisk eggs and milk together.
In a separate bowl, mix breadcrumbs.
Coat ravioli thoroughly in egg mixture and allow excess to drip off. Then, dredge in the breadcrumbs and completely cover.
Drop ravioli gently into the oil, frying 3-5 at a time. Be sure to flip with a wooden spoon to cook evenly.
Remove ravioli to drain on the paper towels when they are golden brown and sprinkle with Parmesan.
Serve with marinara, ranch or alfredo sauce.
April 23rd Celebrated History
1908
President Theodore Roosevelt signed into law a bill establishing the U.S. Army Reserves.
1954
Hank Aaron launches his career homerun tally with his first of 755 playing for the Milwaukee Braves. The Braves beat the St. Louis Cardinals 7-5.
1981
Doctors at Massachusetts General Hospital transplanted artificial skin developed by Ioannis V. Yannas with a research team at MIT for the first time. They created the artificial skin using a combination of cowhide, shark cartilage and plastic.
April 23rd Celebrated Birthdays
William Shakespeare – 1564
William Shakespeare is the author of some of the world's most celebrated plays and poems. His works, written during the Golden Age of the Renaissance and the reign of Queen Elizabeth I, continue to inspire us today. Some of his most notable works include "Romeo and Juliet," "A Midsummer Night's Dream," "Hamlet" and "Othello."
James Buchanan – 1791
The 15th President of the United States, James Buchanan is the only president elected from Pennsylvania. He is also the only president to remain unmarried for his entire life.
The only president elected from Pennsylvania, James Buchanan's tenure as the president left the nation in turmoil and on the cusp of war.
Granville Woods – 1856
During his lifetime, the American inventor registered nearly 60 patents. Some of his inventions were in direct competition with Thomas Edison. He founded the Woods Electric Company in Cincinnati, Ohio and developed the Synchronous Multiplex Railway Telegraph.
Valerie Bertinelli -1960
Best known for her role as Barbara Jean Cooper on the sitcom One Day at a Time, Valerie Bertinelli was born in Wilmington, Delaware in 1960. Once married to rocker Eddie Van Halen, Bertinelli later landed sitcom celebrity in the show Hot in Cleveland.
About National Day Calendar
National Day Calendar is the original and authoritative source for fun, unusual and unique National Days! Since our humble beginnings on National Popcorn Day in 2013, we have been tracking the National Days, National Weeks, National Months, and International Days. We became the first calendar of its kind to curate the days all in one place and tell their stories, too! Here at National Day Calendar, we are on a mission to Celebrate Every Day with you! And by you, we mean families, businesses, educators, and strangers we meet on the street. There's more than one day for everyone.
At National Day Calendar, we discovered the National Days have a way of inspiring us. We're honored to tell the stories behind the days and provide you with informational ways to incorporate the National Days into your business, family, schools, and home!