(Last Updated On: April 18, 2023)
APRIL 21, 2023 | NATIONAL RENDERING DAY | NATIONAL KINDERGARTEN DAY | NATIONAL YELLOW BAT DAY | NATIONAL CLEAN OUT YOUR MEDICINE CABINET DAY | NATIONAL CHOCOLATE-COVERED CASHEWS DAY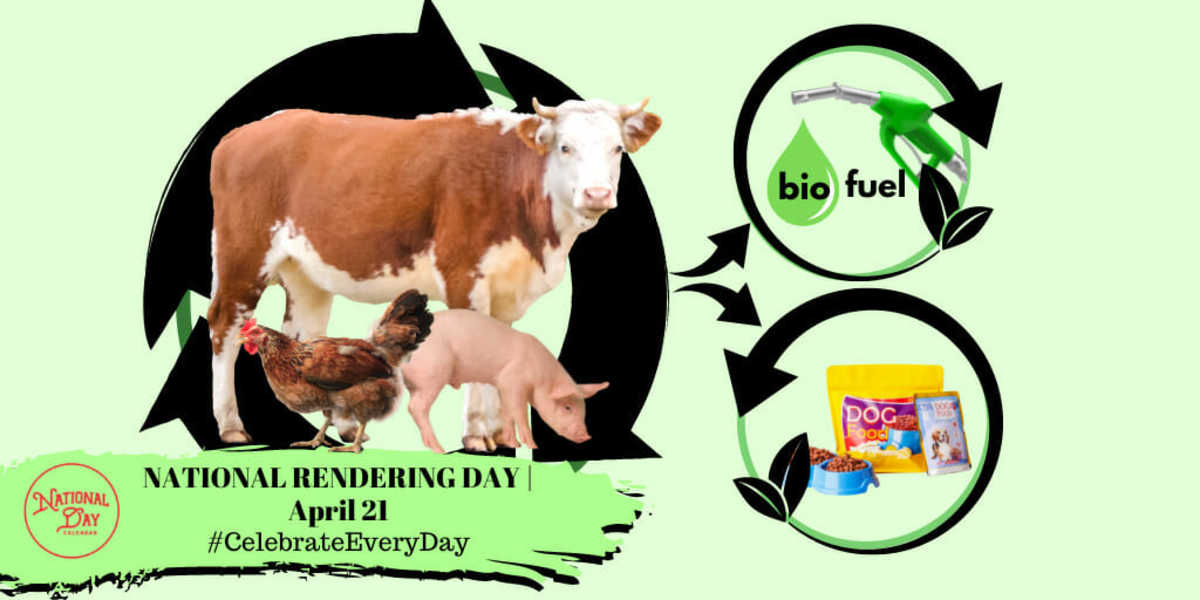 NATIONAL RENDERING DAY
National Rendering Day is on April 21 and we are celebrating by bringing awareness to reducing and eliminating food waste through a process known as rendering. Read more…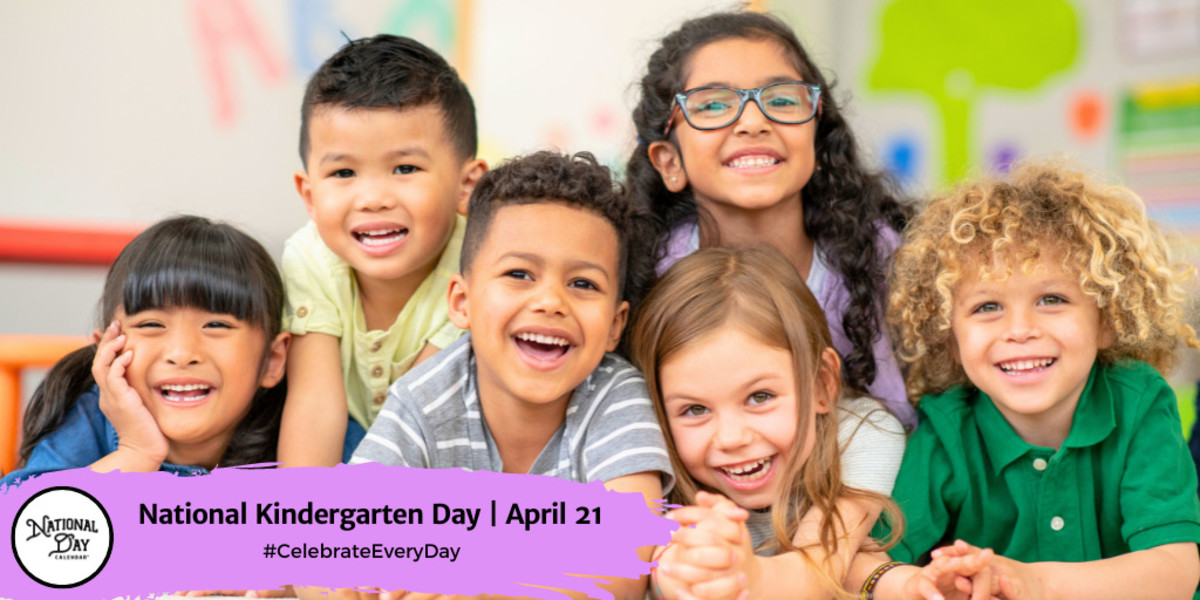 NATIONAL KINDERGARTEN DAY
Each year on April 21st, National Kindergarten Day honors the birthday of the man who started the first Kindergarten. Friedrich Wilhelm August Fröbel (April 21, 1782  – June 21, 1852) is credited with starting the very first Kindergarten in Germany in 1837. Frobel was a German teacher and a student of Johann Pestalozzi. Frobel laid a foundation for modern education, recognizing that children learn through play and experience. Read more…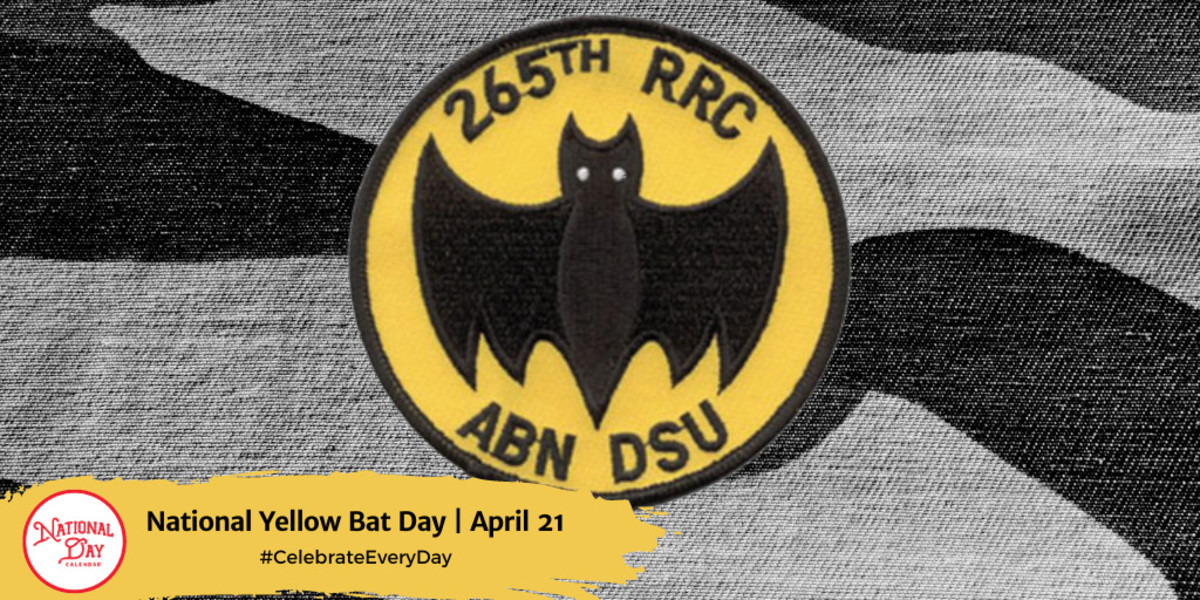 NATIONAL YELLOW BAT DAY
April 21st honors National Yellow Bat Day. On this day in 1967, the Army activated the 265th Army Security Agency Company (Airborne) with the 101st Airborne Division at Fort Campbell, Kentucky. Read more…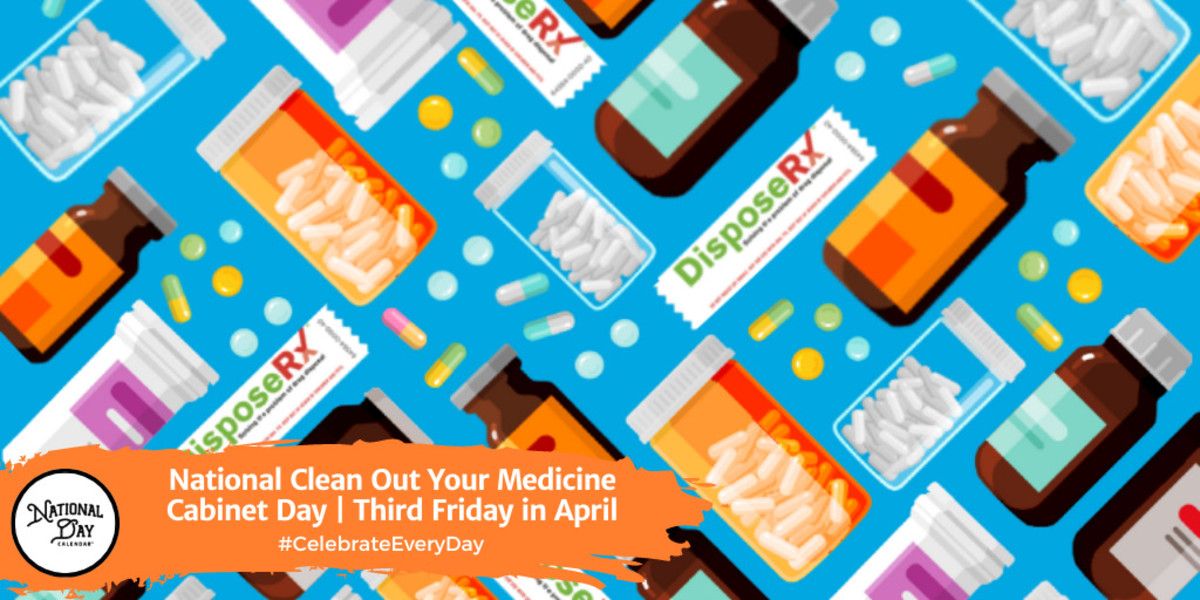 NATIONAL CLEAN OUT YOUR MEDICINE CABINET DAY
National Clean Out Your Medicine Cabinet Day occurs annually on the third Friday in April. The day aims to raise awareness and effectively rid homes of unused or expired prescription and over-the-counter medications sitting in medicine cabinets, nightstands, or kitchen cabinets that have the potential for misuse or abuse by family members, friends, or visitors. Read more…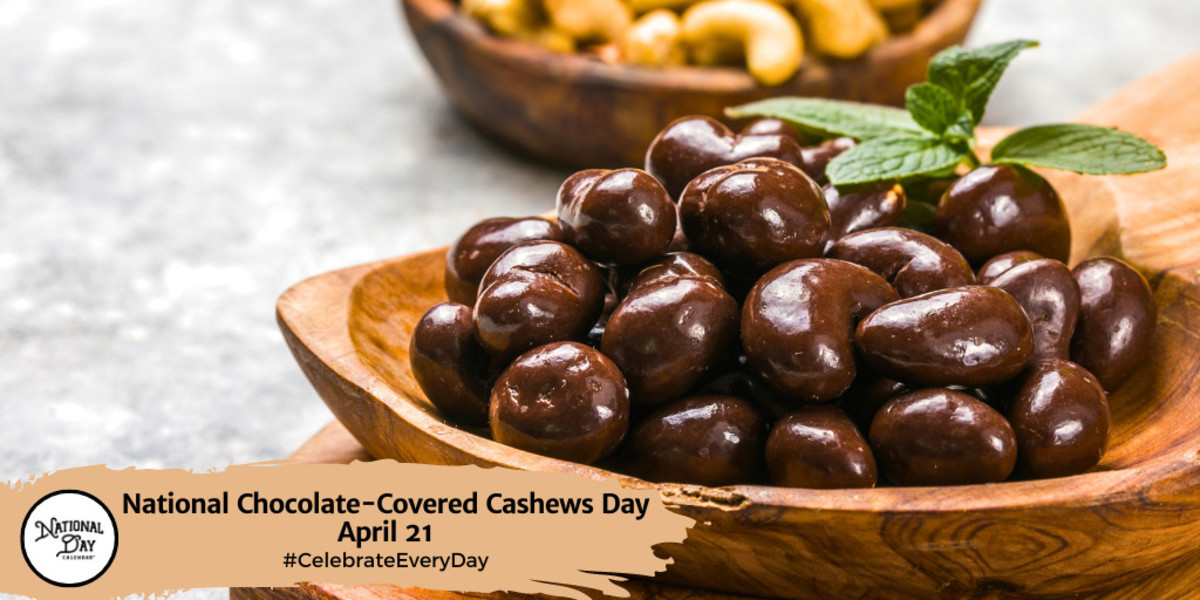 NATIONAL CHOCOLATE-COVERED CASHEWS DAY
National Chocolate-Covered Cashews Day is observed each year on April 21st. Not unlike other nuts, cashews and chocolate get along well together. Of course, chocolate lovers savor the combination of nutty crunch and creamy, rich chocolate. Read more…
On Deck for April 22, 2023
National Days
Celebrate Trails Day
National Record Store Day
National Jelly Bean Day
National Girl Scout Leader's Day
National Earth Day
Recipe of the Day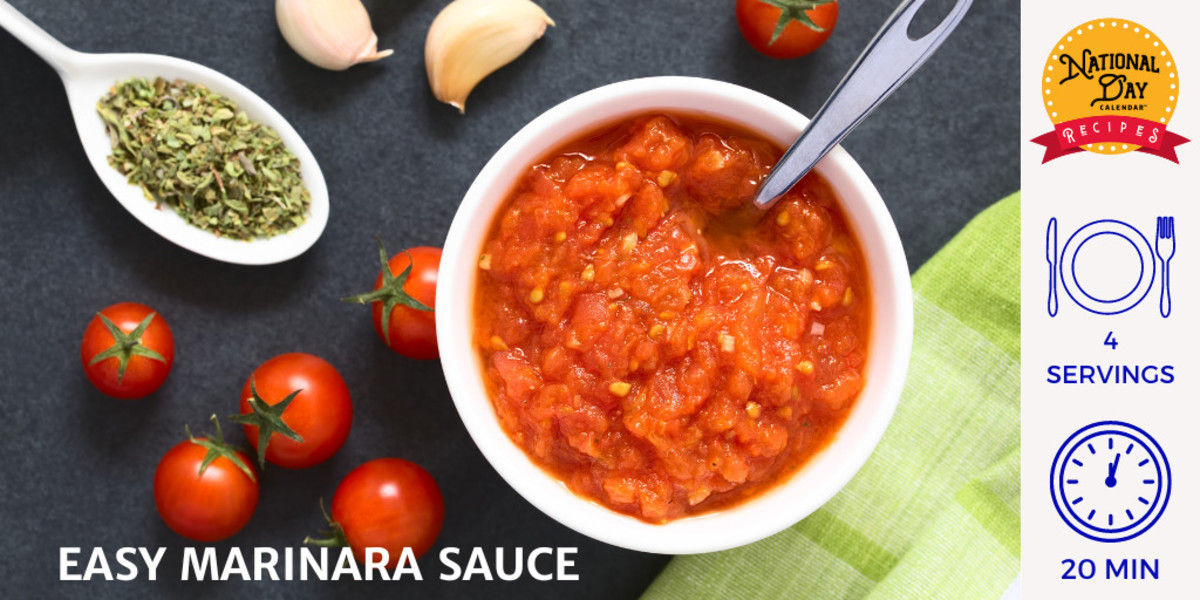 EASY MARINARA SAUCE
Prep: 5 minutes
Cook: 15 minutes
Total: 20 minutes
Serves: 4
Ingredients
2 14-ounce cans of diced tomatoes
1 6-ounce can tomato paste
1 clove garlic, minced
1 tablespoon fresh basil, chopped
1/2 tablespoon fresh oregano, chopped
Instructions
In a medium saucepan, add diced tomatoes, tomato paste, garlic, basil, and oregano. Bring to a simmer.
Use over pasta, as a dipping sauce, in lasagna or use as a base for soups. This recipe can also be frozen for easy meal prep during the week.
April 21st Celebrated History
1962
President John F. Kennedy opens the Seattle World's Fair via remote control from Palm Beach, Florida. The central feature of the fair was the 600 foot tall Space Needle. It included a revolving dining room and 360-degree viewing.
1977
Based on the comic strip "Little Orphan Annie" by Harold Gray, Annie debuts on Broadway. Peter Howard directs the award-winning musical. It won seven Tony Awards including Best Musical and Best Original Score.
1989
Chinese students protested in Tiananmen Square in Beijing. The demonstrations called for democracy, free speech, and a free press from the Chinese government. The protest led to mass demonstrations and the Chinese government declared martial law.
April 21st Celebrated Birthday
Friedrich Wilhelm August Fröbel – 1782
The German student of Johann Pestalozzi is credited with laying the foundation for the modern kindergarten in Blankenburg, German.
Charlotte Bronte – 1816
In 1847, the English novelist published her most notable work, Jane Eyre.
John Muir – 1838
The naturalist and preservationist is best known for co-founding the Sierra Club. Through his efforts, natural treasures such as Yosemite, Sequoia, the Grand Canyon, and Mt. Rainier are protected as national parks.
Dorothy Baker – 1907
Author Dorothy Baker wrote three novels in her lifetime earning her a Houghton Mifflin Literary Fellowship and a Guggenheim Fellowship.
Queen Elizabeth II – 1926
On February 6, 1952, Elizabeth II succeeded her father King George VI following his death. She has four children; Charles, Prince of Wales, Anne, Princess Royal, Prince Andrew, Duke of York, and Prince Edward, Earl of Wessex. She is the longest-reigning British monarch.
About National Day Calendar
National Day Calendar is the original and authoritative source for fun, unusual and unique National Days! Since our humble beginnings on National Popcorn Day in 2013, we have been tracking the National Days, National Weeks, National Months, and International Days. We became the first calendar of its kind to curate the days all in one place and tell their stories, too! Here at National Day Calendar, we are on a mission to Celebrate Every Day with you! And by you, we mean families, businesses, educators, and strangers we meet on the street. There's more than one day for everyone.
At National Day Calendar, we discovered the National Days have a way of inspiring us. We're honored to tell the stories behind the days and provide you with informational ways to incorporate the National Days into your business, family, schools, and home!