(Last Updated On: March 28, 2023)
APRIL 2, 2023 | NATIONAL PEANUT BUTTER AND JELLY DAY | WORLD AUTISM AWARENESS DAY | NATIONAL RECONCILIATION DAY | GEOLOGISTS DAY | NATIONAL FERRET DAY | NATIONAL EDUCATION AND SHARING DAY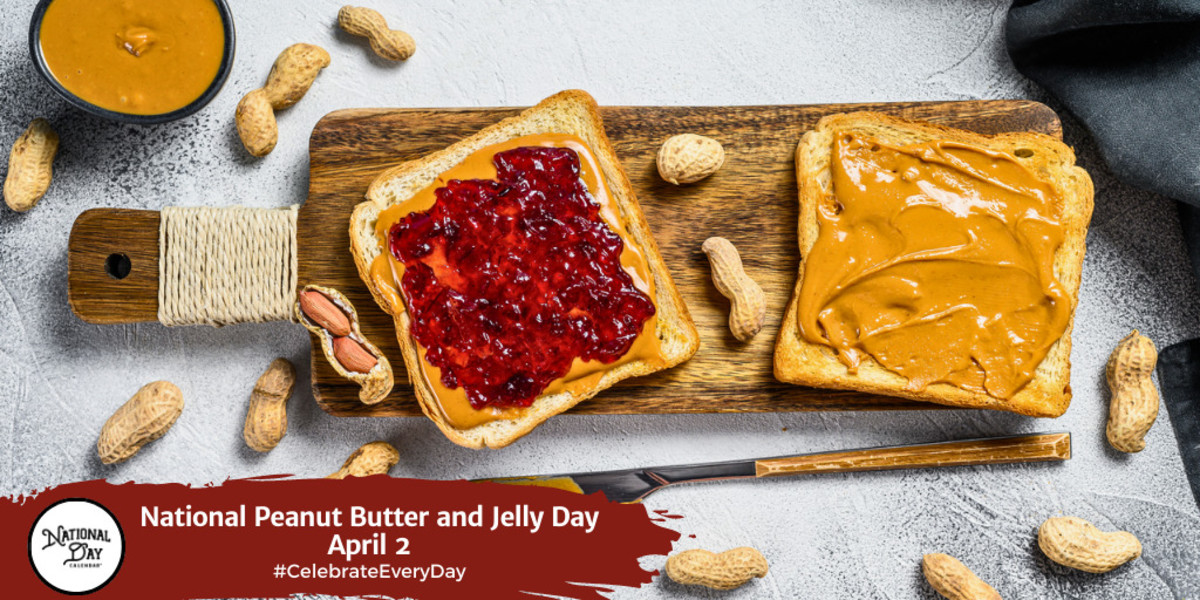 NATIONAL PEANUT BUTTER AND JELLY DAY
On April 2nd each year, National Peanut Butter and Jelly Day celebrates a classic food favorite. The average American will have eaten over 2000 peanut butter and jelly sandwiches by the time they graduate from high school. Read more…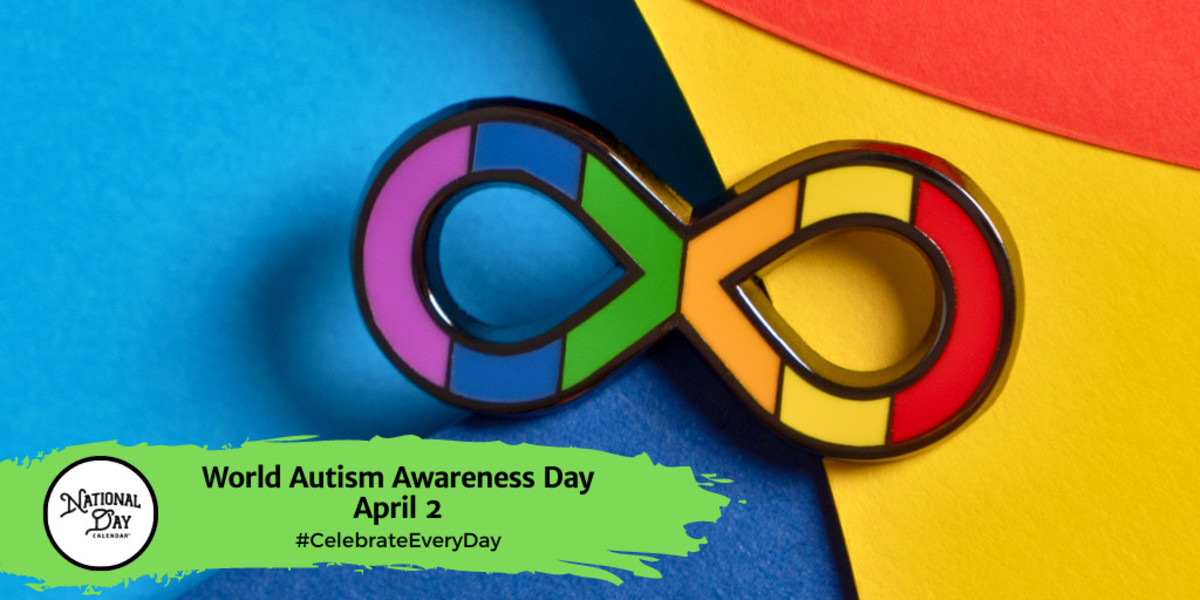 WORLD AUTISM AWARENESS DAY
World Autism Awareness Day (WAAD), on April 2nd each year shines a bright light on a growing global health crisis. Read more…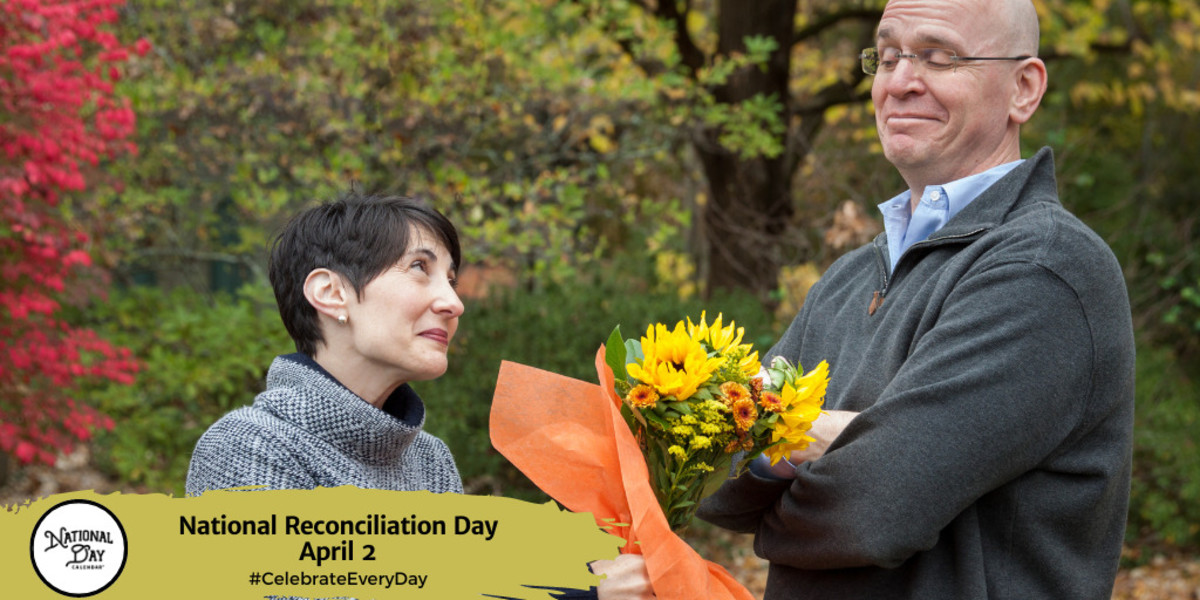 NATIONAL RECONCILIATION DAY
National Reconciliation Day on April 2nd each year urges us to repair relationships we have damaged through words or actions. While many different "Days of Reconciliation" are held worldwide, this specific observance takes place on April 2nd. Read more…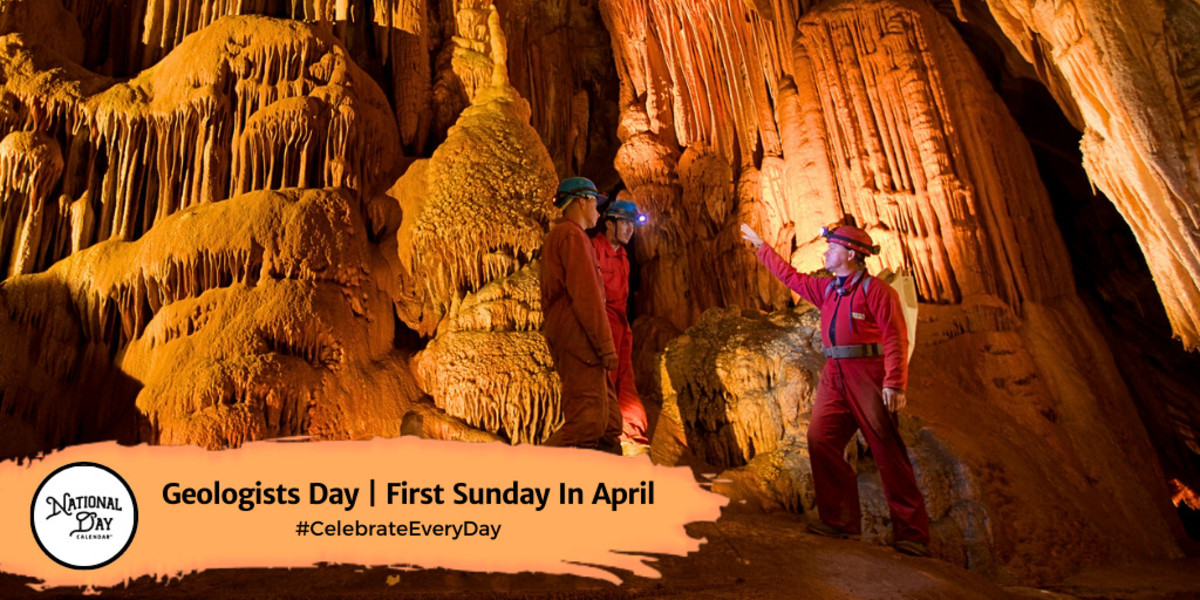 GEOLOGISTS DAY
From the Earth's crust to deep into its core, we recognize Geologists Day on the first Sunday in April. Read more…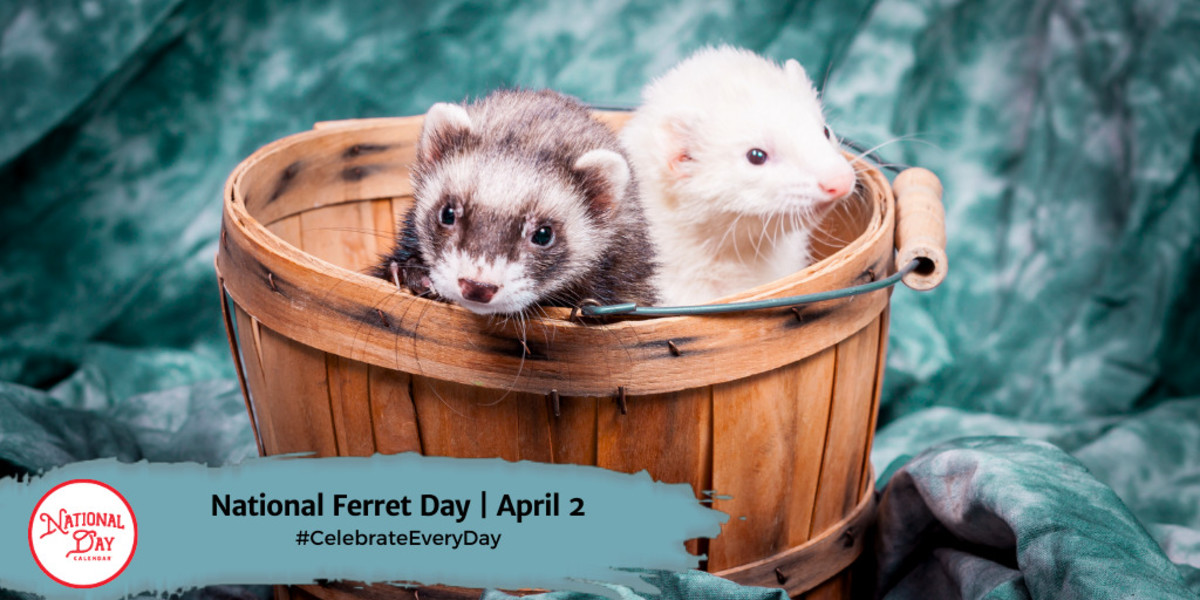 NATIONAL FERRET DAY
On April 2nd, Hob and Jill went up the hill with their little Kits to celebrate National Ferret Day because that's some serious business. Male ferrets are called Hobs, and female ferrets are called Jills. Their offspring are called Kits. The whole family is called a business. These carnivores join the mustelid family, including the otter, badger, weasel, marten, mink, and wolverine. Read more…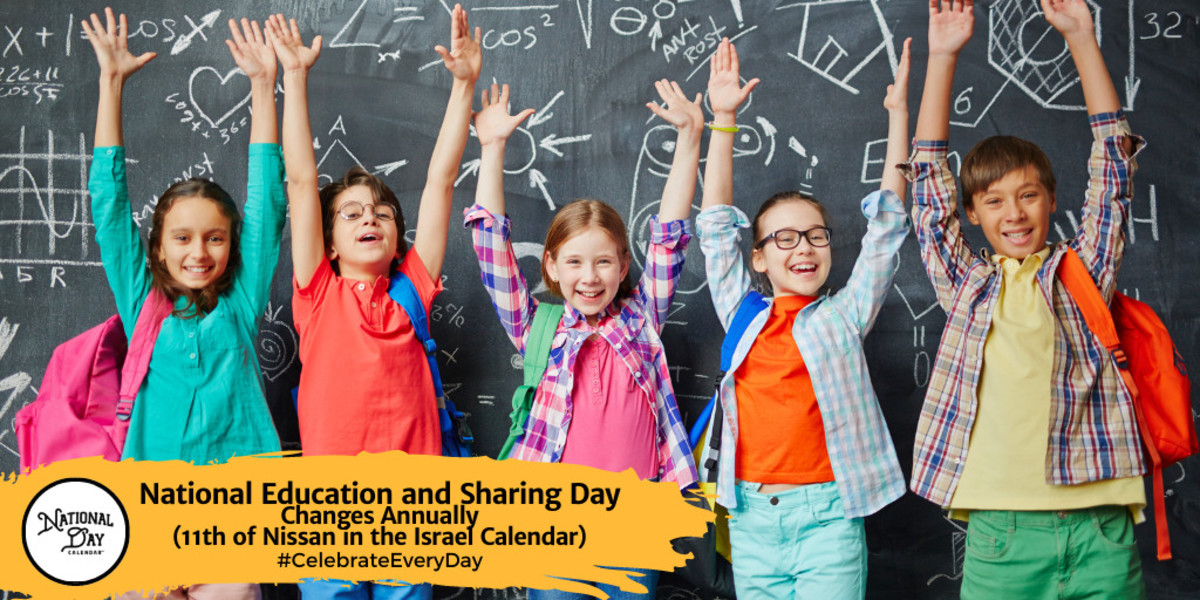 NATIONAL EDUCATION AND SHARING DAY
National Education and Sharing Day is observed annually on the 11th day of the month of Nisan on the Jewish calendar – or 4 days before Passover begins. Read more…
On Deck for April 3, 2023
National Days
National Iep Writing Day | First Monday In April
National Film Score Day
World Party Day
National Find A Rainbow Day
National Chocolate Mousse Day
National Tweed Day
Recipe of the Day
Chocolate Mousse
Prep: 30 minutes
Cook: 15 minutes
Total Prep: 45 minutes
Servings: 8
Ingredients:
2 cups chilled heavy cream, divided
4 large egg yolks
3 tablespoons sugar
Pinch of salt
1 teaspoon vanilla
7 oz bittersweet chocolate, chopped
Whipped cream
Instructions:
Custard:
In a 1 quart heavy saucepan, heat 3/4 cup of cream until hot.
In a metal bowl, whisk together yolks, sugar, and salt until well combined.
Add hot cream in a slow stream, whisking to combine.
Pour mixture into a saucepan and cook over medium-low heat, stirring continuously until a thermometer reads 160°F.
Strain custard through a mesh sieve into a bowl.
Add vanilla and stir.
Melt chocolate using one of several methods below:
A double boiler or a bowl over a pot of simmering water and stirring the chocolate continuously or;
A glass bowl in the microwave at 30-second increments until the chocolate softens.
Combine chocolate and mousse.
Whisk into the custard until smooth. Let cool.
Using an electric mixer and a medium bowl, beat the remaining 1-1/4 cups of cream to stiff peaks.
Fold in a fourth of the cream into the custard, then gently fold the remaining cream.
Spoon mousse into dishes and chill, covered for 6 hours.
Let stand at room temperature 20 minutes before serving.
Top with whipped cream.
April 2nd Celebrated History
1912
RMS Titanic with a skeleton crew on board begins sea trials to determine her seaworthiness.
1968
The science fiction film 2001: A Space Odyssey premiers in Washington, D.C. Stanley Kubrick directs the movie he co-wrote with fiction writer Arthur C. Clarke. A journey to Jupiter brings astronaut Dr. Dave Bowman and a malfunctioning HAL (Heuristically programmed Algorithmic computer) together in a race for evolutionary advancement. The film received four Oscar nominations, winning Best Effects, Special Visual Effects.
1986
The NCAA changes the game of men's college basketball with the adoption of the three-point shot. A game-changer that had already been adopted by professional leagues decades earlier, the three-point goal is a strategy that is commonplace today.
1991
Rita Johnston succeeds William Vander Zalm as Premier of British Columbia becoming the first woman to serve a Canadian province in this capacity.
April 2nd Celebrated History
Hans Christian Andersen – 1805
The most famous and prolific writer of fairytales in history, Andersen first published in 1829 and brought to us written versions of the "Princess and the Pea," "The Ugly Duckling," "The Little Mermaid," and many more. Where Grimm's tales could take on a darker cast and unmistakably written with adults in mind, Andersen's stories are sweet and warm.
Walter Chrysler – 1875
Before launching his own company, Walter Chrysler's automotive career began at Buick and Maxwell Motor Company. On June 6, 1925, Walter Chrysler established the Chrysler Corporation, bought out Maxwell, and started two new brands – Plymouth and DeSoto.
Buddy Ebsen – 1908
Probably best known for his roles as Jed Clampett in The Beverly Hillbillies and the title character in Barnaby Jones, Ebsen began his career on stage. In 1938, Victor Fleming cast Ebsen as the Scarecrow in the MGM musical The Wizard of Oz. However, due to a casting change, Ebsen's new role became the Tin Man. Unfortunately, the aluminum dust in the Tin Man makeup caused an allergic reaction making it impossible for Ebsen to return to the set. Jack Haley replaced Ebsen in the role as Tin Man.
Charles White – 1918
Born in Chicago, Charles White was introduced to the world of art at a young age. The Art Institute of Chicago recognized his talent in the seventh grade when he earned a grant. White left a legacy of work illustrating Black America through several generations. While working in several mediums, his most noted piece is a mural at Hampton University called "The Contribution of the Negro to American Democracy."
Ruth Heller – 1924
The Canadian author and graphic artist is best known for her colorful children's educational books including Up, UP and Away: A Book About Adverbs, and Fantastic! Wow! and Unreal! a Book About Interjections and Conjunctions.
Paul Avery – 1934
Paul Avery provided his journalistic skills to aid detectives in the search for the infamous Zodiac killer. From the office of the San Francisco Chronicle, Avery would also become a target, and his sleuthing never revealed the identity of the serial killer.
Marvin Gaye – 1939
Marvin Gaye's silky baritone voice earned him the nickname "Prince of Motown" in the 1960s and 1970s. Hits like "How Sweet It Is To Be Loved By You" and "What's Going On" transcended genres and audiences.
Emmylou Harris – 1947
The award-winning folk and country artist joined the Grand Ole Opry in 1992. At the time, some of her hits included "Together Again," "Two More Bottles of Wine," and "If I Need You."
Rodney King – 1965
Following a high-speed chase in 1991, four L.A.P.D. officers pulled Rodney King from his car and brutally beat him. The incident is recorded by George Holliday. When the four officers are acquitted nearly a year later, six days of riots follow.
About National Day Calendar
National Day Calendar is the original and authoritative source for fun, unusual and unique National Days! Since our humble beginnings on National Popcorn Day in 2013, we have been tracking the National Days, National Weeks, National Months, and International Days. We became the first calendar of its kind to curate the days all in one place and tell their stories, too! Here at National Day Calendar, we are on a mission to Celebrate Every Day with you! And by you, we mean families, businesses, educators, and strangers we meet on the street. There's more than one day for everyone.
At National Day Calendar, we discovered the National Days have a way of inspiring us. We're honored to tell the stories behind the days and provide you with informational ways to incorporate the National Days into your business, family, schools, and home!