(Last Updated On: April 14, 2023)
APRIL 19, 2023 | NATIONAL BANANA DAY | NATIONAL HANGING OUT DAY | NATIONAL GARLIC DAY | NATIONAL AMARETTO DAY | NATIONAL NORTH DAKOTA DAY | NATIONAL OKLAHOMA CITY BOMBING COMMEMORATION DAY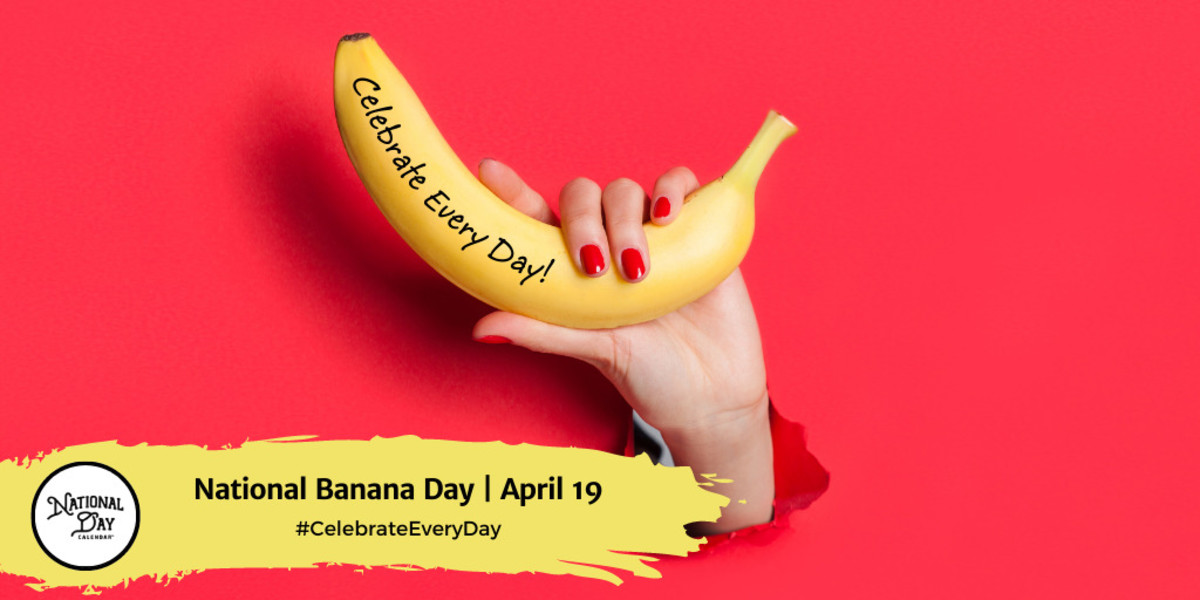 NATIONAL BANANA DAY
On the third Wednesday in April, take a bite of the fruit that also makes an excellent prop for jokes on National Banana Day! Read more…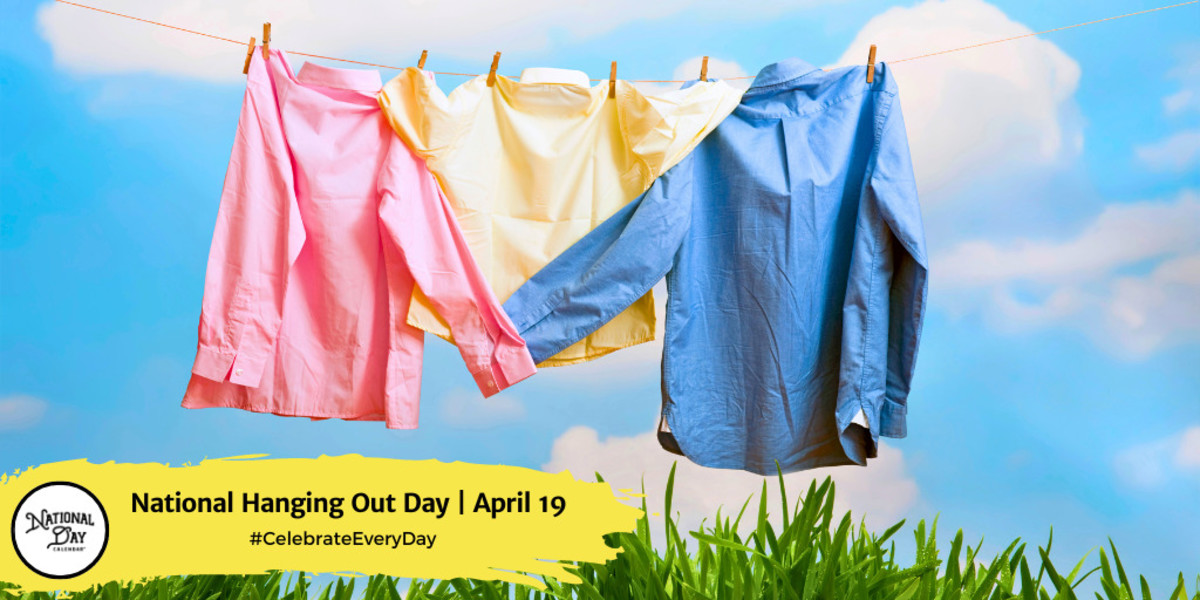 NATIONAL HANGING OUT DAY
Each year on April 19th, Project Laundry List works with hundreds of other organizations to sponsor National Hanging Out Day. This day encourages communities to learn about the benefits, both financially and environmentally, of using a clothesline for drying laundry. According to Project Laundry Lists' website, clothes dryers account for an astonishing six to ten percent of residential energy consumption. Read more…
NATIONAL GARLIC DAY
Each year on April 19th, National Garlic Day celebrates a vegetable also known as the stinking rose. The fragrant and potent root has been seasoning dishes for thousands of years. Read more…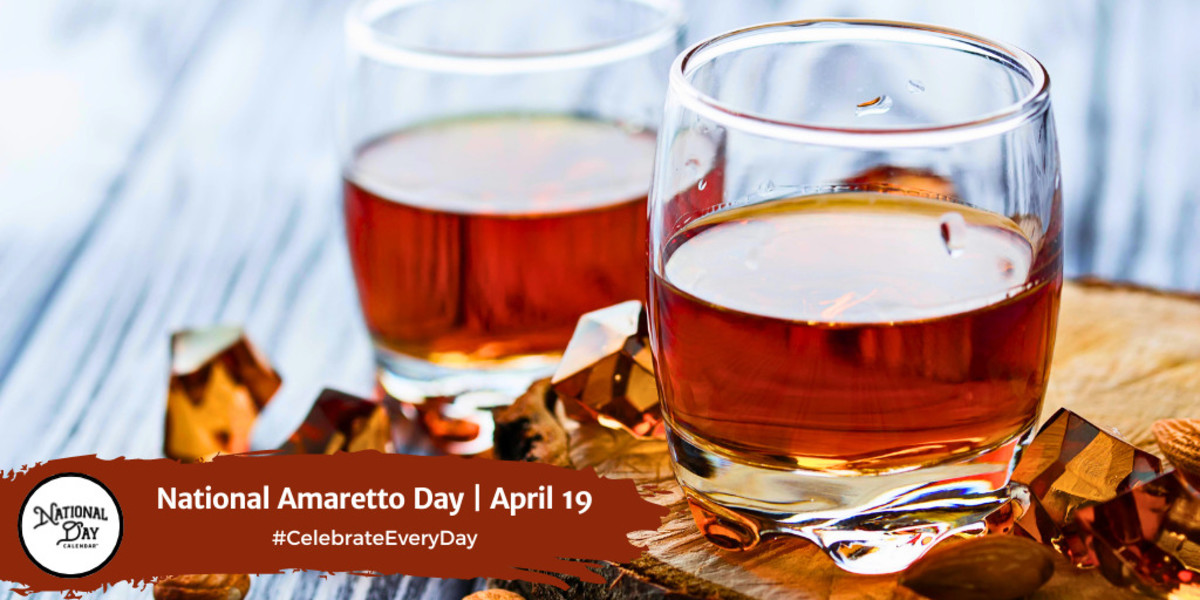 NATIONAL AMARETTO DAY
On April 19th, National Amaretto Day recognizes a liqueur known around the world for its flavor and aroma. Read more…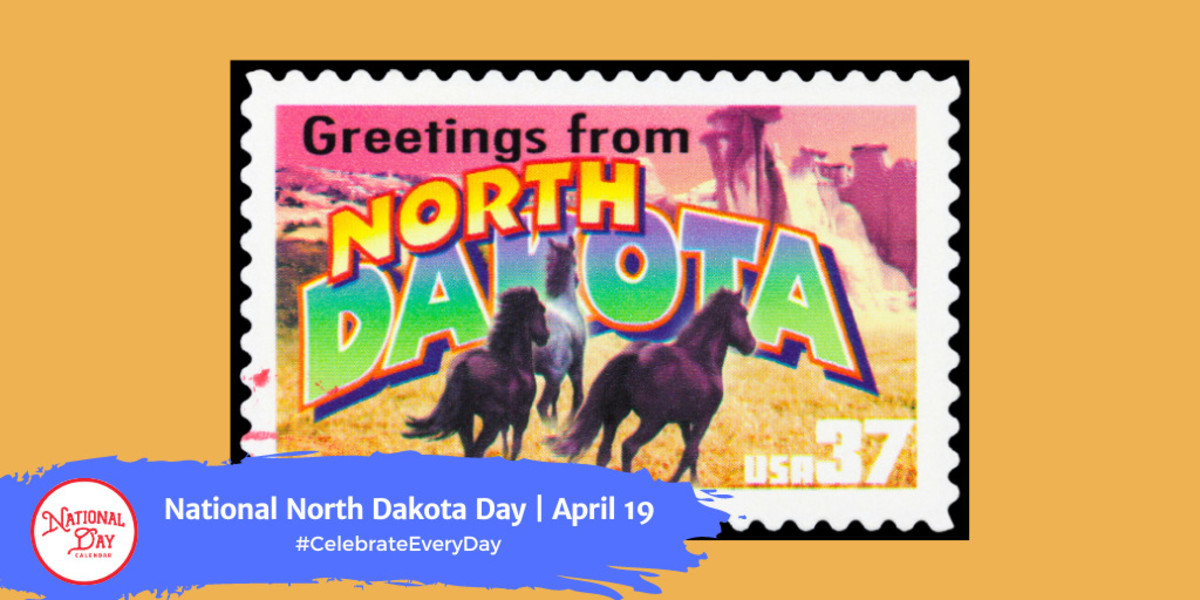 NATIONAL NORTH DAKOTA DAY
On April 19th, National North Dakota Day recognizes the Peace Garden State. Read more…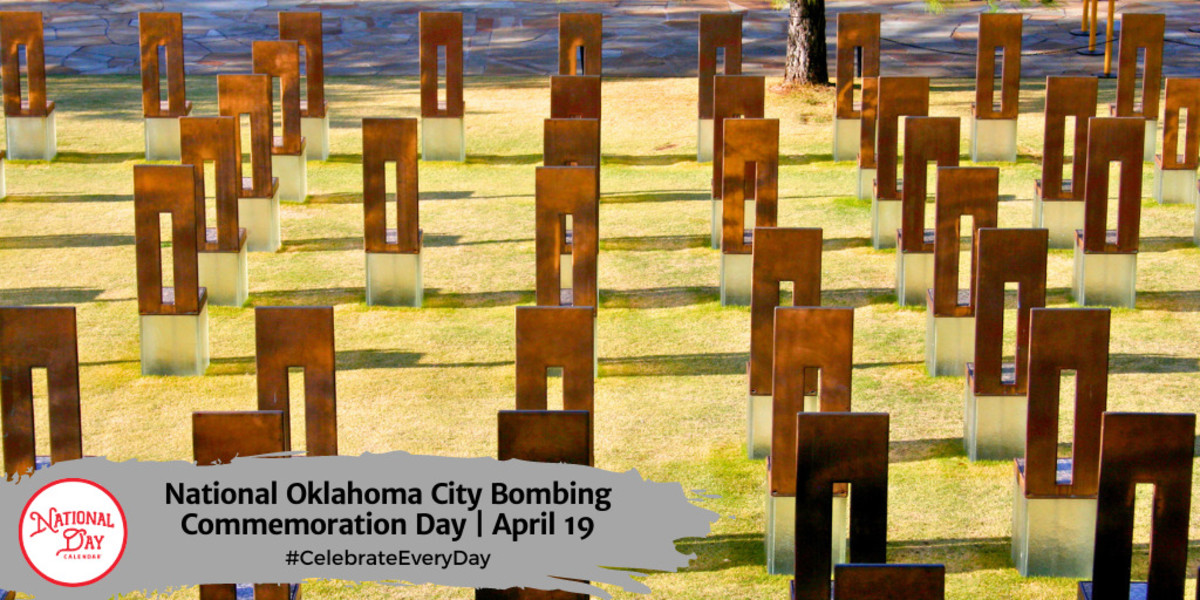 NATIONAL OKLAHOMA CITY BOMBING COMMEMORATION DAY
Each year, National Oklahoma City Bombing Commemoration Day on April 19th honors the memory of those killed in the Oklahoma City bombing on April 19, 1995. The Oklahoma City bombing was a domestic terrorist bomb attack on the Alfred P. Murrah Federal Building in downtown Oklahoma City. It remained the most destructive act of terrorism on American soil until the September 11, 2001, attacks. The blast in Oklahoma City claimed the lives of 168 people, including 19 children under the age of 6, and injured more than 680 people. Read more…
On Deck for April 20, 2023
National Days
420 Day
Get To Know Your Customers Day
Volunteer Recognition Day
National Cheddar Fries Day
National Pineapple Upside-down Cake Day
National Lima Bean Respect Day
National Look Alike Day
National High Five Day
Recipe of the Day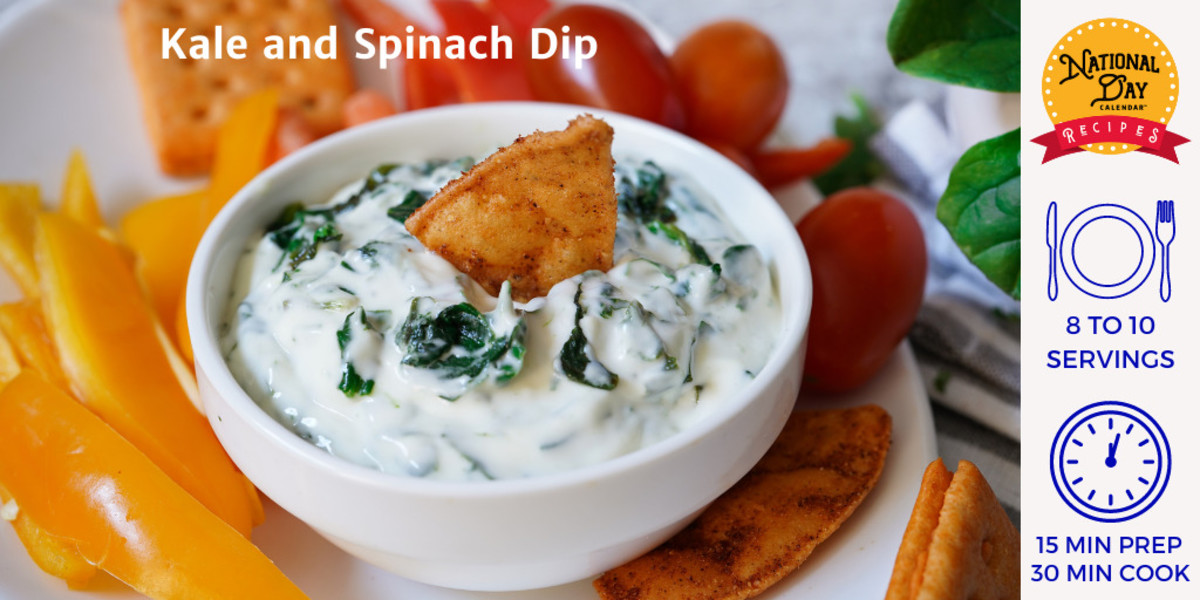 Kale and Spinach Dip
Prep: 15 minutes
Cook: 30 to 35 minutes
Total Prep: 45 to 50 minutes
Servings: 8-10
Ingredients:
1- 8 oz package softened cream cheese
1/2 cup mayonnaise
1/2 cup milk
1 tablespoon oil
1/2 cup finely chopped carrots
1 cup red onion
2 cloves garlic, smashed
1/2 lb kale, roughly chopped
1/2 lb spinach, roughly chopped
1/2 teaspoon salt
1/2 teaspoon freshly ground pepper
1/2 tsp red pepper flakes (optional)
Instructions:
In a large frying pan, heat oil over medium heat. Add garlic and onion and cook until union is soft (about 3 minutes). Add kale and spinach and cook until both are wilted (about 8-10 minutes). Remove from heat set aside to cool.
In large bowl, add cream cheese, mayonnaise and milk together and mix until smooth. Stir in carrots, salt, pepper and red pepper and mix well. Add Kale and spinach and mix until everything is equally distributed. Chill for at least 1 hour.
Serve with toasted baguette slices or crackers.
April 19th Celebrated History
1775
The American Revolution begins.
1897
J.J. McDermott wins the first Boston Marathon in 2 hours, 55 minutes, and 10 seconds. The Boston Athletic Association hosted the race from Ashland to Boston and other games at Irvington Oval. Fifteen runners competed in the race.
1924
WLS-AM in Chicago begins airing National Barn Dance. The radio show broadcast for 36 years. In 1925, George D. Hay created a similar radio show at WSM-AM in Nashville, Tennessee, called WSM Barn Dance. Within two years, he renamed it the Grand Ole Opry, which still airs today.
1967
K.V. Switzer ran the Boston Marathon in 1967 and completed the race in four hours forty-four minutes thirty-one seconds. She was the first woman to complete the Boston Marathon, though, at the time, women weren't allowed to race.
1995
More than 500 people were injured, and 168 people lost their lives in a domestic terrorist attack of the Alfred P. Murrah Federal Building in Oklahoma City.
April 19th Celebrated Birthdays
Sarah Bagley – 1806
As a young mill worker became an early advocate for factory workers. She advocated 10-hour workdays and better working conditions in the mills. In 1846, Bagley made history when she became the first female telegraph operator.
Lucretia Garfield – 1832
The 21st First Lady of the United States served a short six months in the White House. In July, an assassin shot President James Garfield. As his death came a slow two months later, the First Lady was by his side.
Eliot Ness – 1903
During the Prohibition Era, Eliot Ness became known for his law enforcement efforts to fight organized crime syndicates in Chicago. He created a team called "The Untouchables" tasked with the arrest and conviction of Al Capone.
Susan Polgar – 1969
The Hungarian-born chess player earned tope FIDE raking at the age of 15. She is only the third woman in the world to be awarded the title of Grandmaster.
About National Day Calendar
National Day Calendar is the original and authoritative source for fun, unusual and unique National Days! Since our humble beginnings on National Popcorn Day in 2013, we have been tracking the National Days, National Weeks, National Months, and International Days. We became the first calendar of its kind to curate the days all in one place and tell their stories, too! Here at National Day Calendar, we are on a mission to Celebrate Every Day with you! And by you, we mean families, businesses, educators, and strangers we meet on the street. There's more than one day for everyone.
At National Day Calendar, we discovered the National Days have a way of inspiring us. We're honored to tell the stories behind the days and provide you with informational ways to incorporate the National Days into your business, family, schools, and home!