(Last Updated On: April 14, 2023)
APRIL 18, 2023 | NATIONAL ANIMAL CRACKERS DAY | NATIONAL LINEMAN APPRECIATION DAY | NATIONAL COLUMNISTS' DAY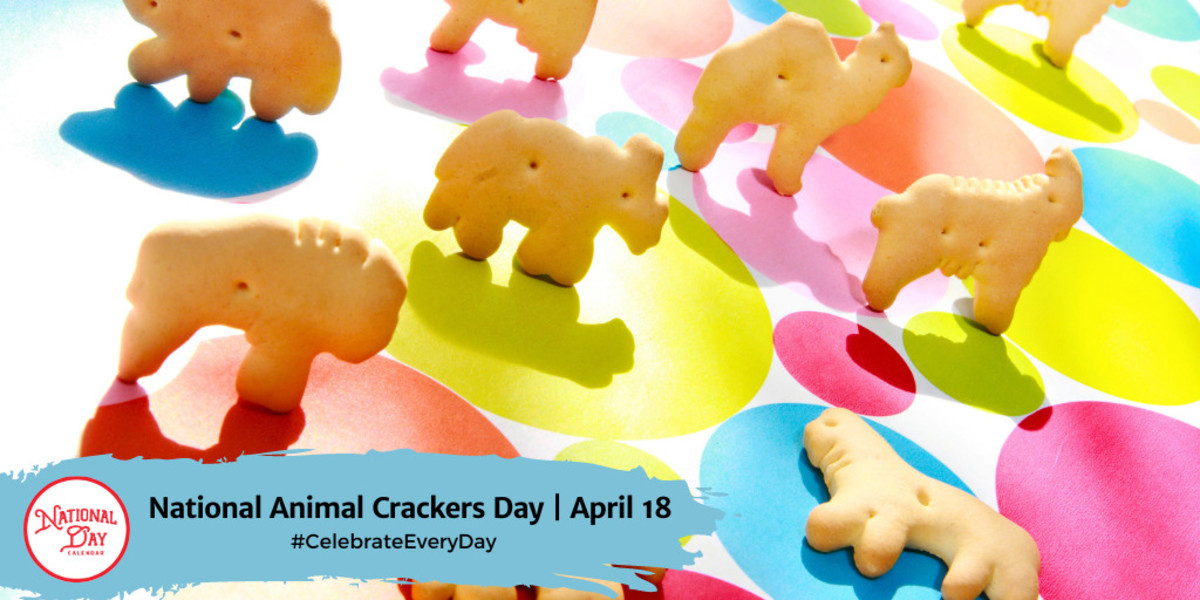 NATIONAL ANIMAL CRACKERS DAY
National Animal Crackers Day on April 18th each year celebrates a childhood favorite. A box of these sweet animal-shaped crackers not only provided a delicious snack, but they also offered a little entertainment, too!  Read more…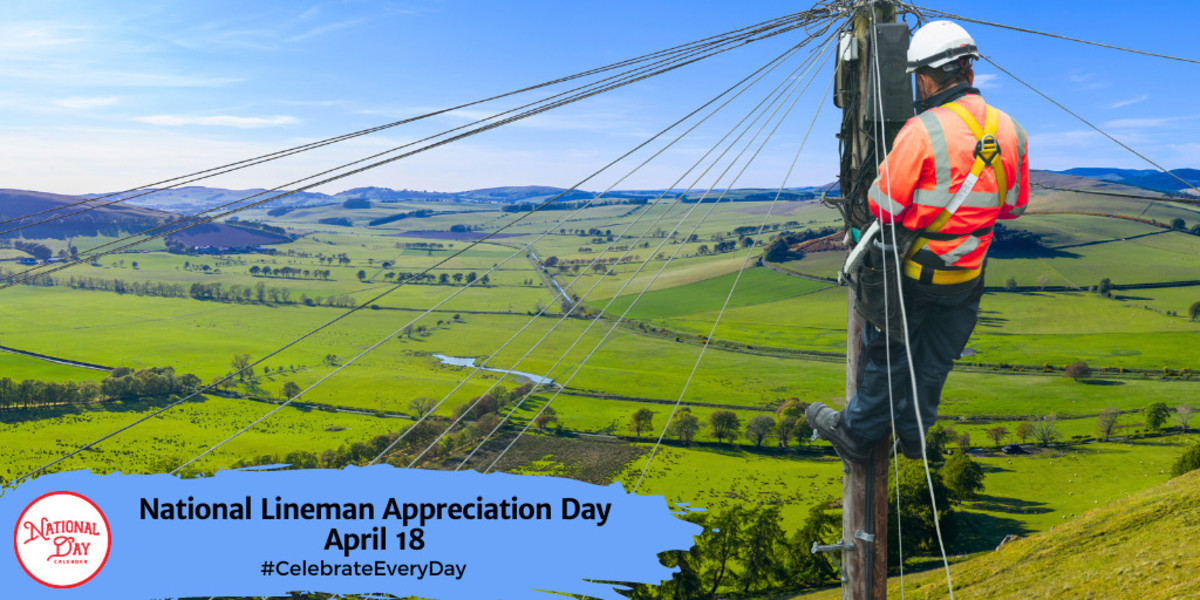 NATIONAL LINEMAN APPRECIATION DAY
National Lineman Appreciation Day on April 18th honors the men and women who work around the clock to keep the power going.  If the power is on where you are reading this article, you likely have a lineman to thank. Read more…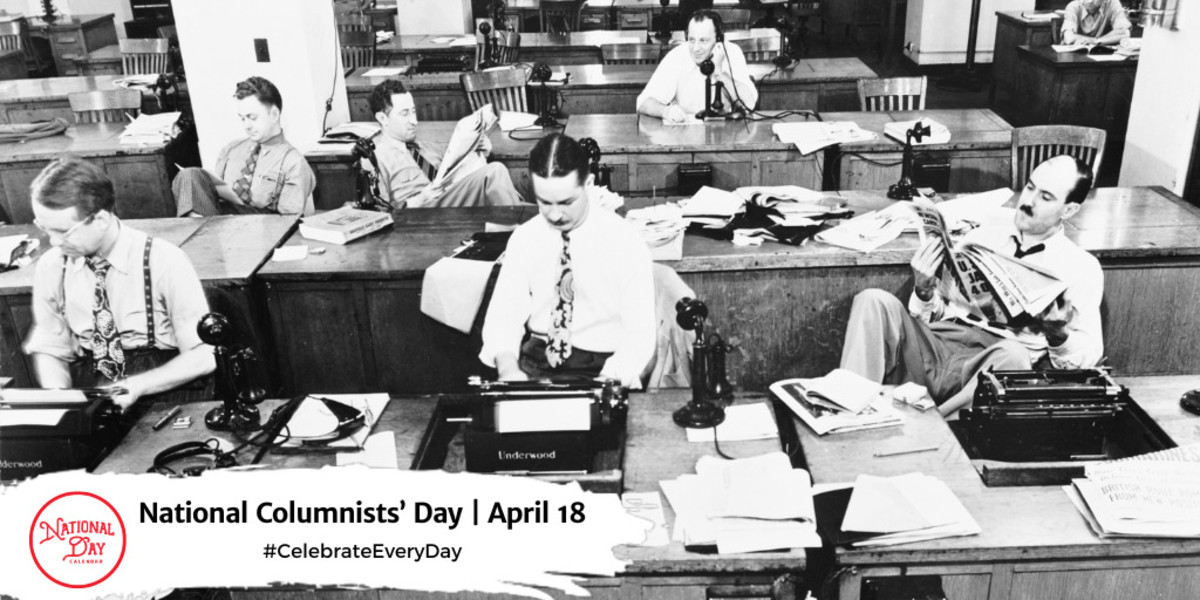 NATIONAL COLUMNISTS' DAY
National Columnists' Day on April 18th honors all newspaper columnists and their contributions to the truth in black and white. Read more…
On Deck for April 19, 2023
National Days
National Banana Day
National North Dakota Day
National Amaretto Day
National Garlic Day
National Oklahoma City Bombing Commemoration Day
National Hanging Out Day
Recipe of the Day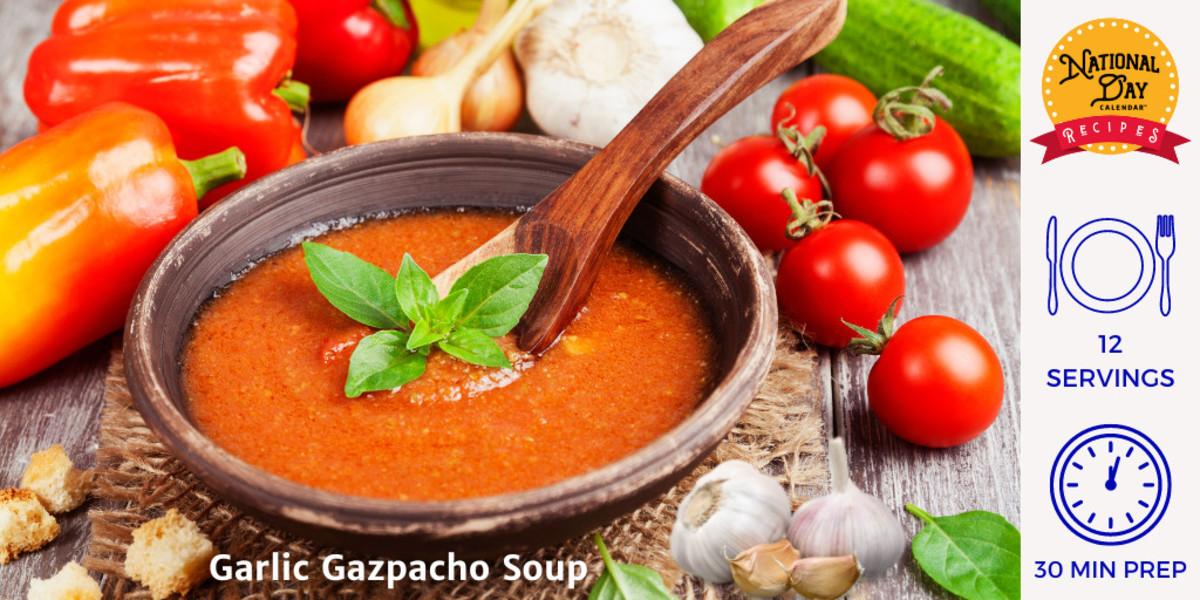 Garlic Gazpacho
Prep: 30 minutes
Cook: This soup is served cold
Total Prep: 30 minutes
Servings: 12
Ingredients:
2 cloves garlic
6 large tomatoes, peeled
1 large tomato, unpeeled
1 large onion
1 each green bell pepper
2 small cucumbers
½ cup olive oil
½ cup lemon juice
3 cups tomato juice, chilled
1 dash salt
1 dash of cayenne pepper
Instructions:
In a food processor, blend peeled tomatoes and garlic.
Add 1/4 of peppers and 1/4 of onions and 1/2 of cucumber and blend. Chill mixture for 1 hour.
Chop the remaining tomato and julienne the remaining vegetables. Cover and chill.
Just before serving, blend olive oil, lemon juice, salt, cayenne, and tomato juice in a blender. Combine with the chilled mixture.
Ladle into soup bowls and garnish with remaining vegetables.
Serve with crusty bread, such as a baguette.
April 18th Celebrated History
1775
On the night of April 18th, Paul Revere and William Dawes set out from Boston to Lexington to warn minutemen and Sons of Liberty of British forces headed their way. In Lexington, Revere invited another rider, Samuel Prescott, to join the effort. Their end goal was to warn Concord of the British movement. After warning John Hancock and Samuel Adams of their impending arrest the riders set out on separate routes. However, Revere was soon apprehended by British soldiers. Dawes also faced a mishap and never made it to Concord. Only Prescott completed the mission, warning Concord of the impending attack by British soldiers.
1906
A 7.9 earthquake devastated northern California and San Francisco.
1923
Yankee Stadium opens in New York City. Christening the new stadium, Babe Ruth hits a home run and the Yankees bring home a 4-1 win over the Boston Red Sox.
1945
American war correspondent and columnist Ernie Pyle died while on assignment in Okinawa, Japan.
1956
Grace Kelly married Rainier II, prince de Monaco.
April 18th Celebrated Birthdays
James McCune Smith – 1813
A graduate of the University of Glasgow in Scotland, McCune was the first African American physician with a medical degree in the United States.
Clarence Darrow – 1857
The American attorney first gained notoriety in his defense during the Leopold and Loeb murder trial in 1924. He was also a part of the ACLU's defense team when educator John Scopes broke Tennessee's new law for teaching evolution in the classroom.
Mamie Phipps Clark – 1917
Eleven years after becoming the first African American woman to earn a Ph.D. from Columbia University, Mamie Phipps Clark and her husband Kenneth Clark (the first African American man to earn a Ph.D. from Columbia) made history again. Their ground-breaking study helped sway the court's decision regarding school segregation in Brown v. The Board of Education in 1954.
Clifton Keith Hillegass – 1918
In 1958, Hillegass created the popular study guides known as CliffNotes.
About National Day Calendar
National Day Calendar is the original and authoritative source for fun, unusual and unique National Days! Since our humble beginnings on National Popcorn Day in 2013, we have been tracking the National Days, National Weeks, National Months, and International Days. We became the first calendar of its kind to curate the days all in one place and tell their stories, too! Here at National Day Calendar, we are on a mission to Celebrate Every Day with you! And by you, we mean families, businesses, educators, and strangers we meet on the street. There's more than one day for everyone.
At National Day Calendar, we discovered the National Days have a way of inspiring us. We're honored to tell the stories behind the days and provide you with informational ways to incorporate the National Days into your business, family, schools, and home!