(Last Updated On: April 12, 2023)
APRIL 14, 2023 | NATIONAL GARDENING DAY | NATIONAL DOLPHIN DAY | NATIONAL EX-SPOUSE DAY | NATIONAL REACH AS HIGH AS YOU CAN DAY | LOOK UP AT THE SKY DAY | INTERNATIONAL LAVERBREAD DAY | NATIONAL PECAN DAY | NATIONAL PAN AMERICAN DAY | NATIONAL SILENCE THE SHAME DAY
NATIONAL GARDENING DAY
National Gardening Day on April 14th encourages gardeners and would-be gardeners to pick up a shovel, plant some seeds, and kick off a beautiful year of homegrown bounty. Read more…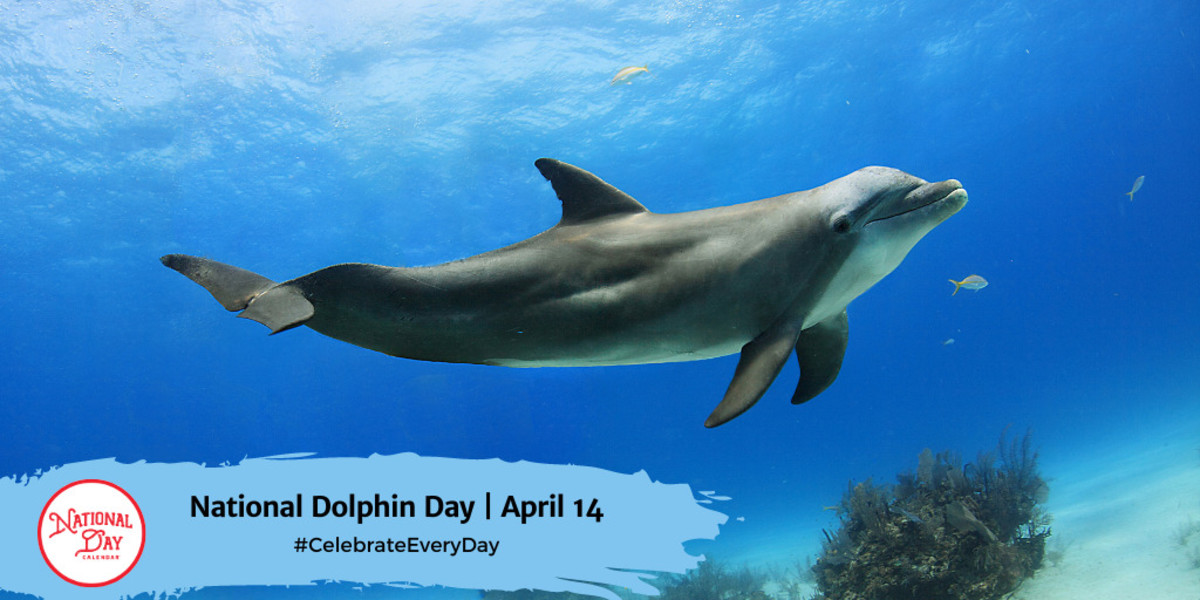 NATIONAL DOLPHIN DAY
Each year on April 14th, National Dolphin Day recognizes the social and intelligent mammals of the water. Read more…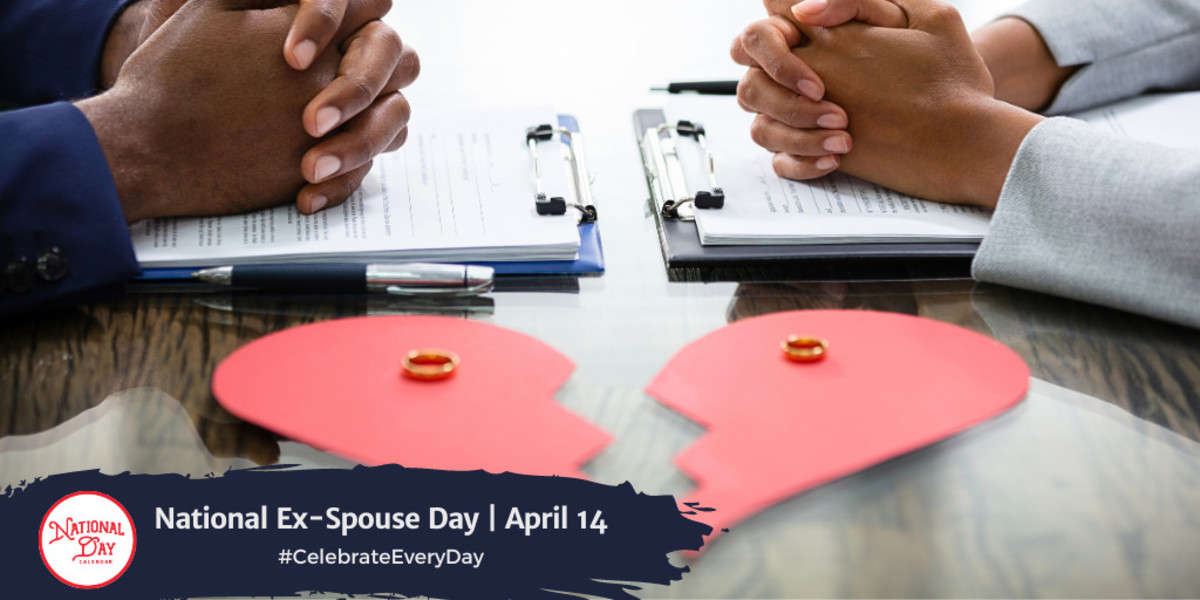 NATIONAL EX-SPOUSE DAY
Very few marriages end amicably. Each year on April 14th, National Ex-Spouse Day encourages those who have dissolved their marriage to forgive their former spouse and move beyond any anger or bitterness that may remain. And even those that do aren't free from angst or regrets. Read more…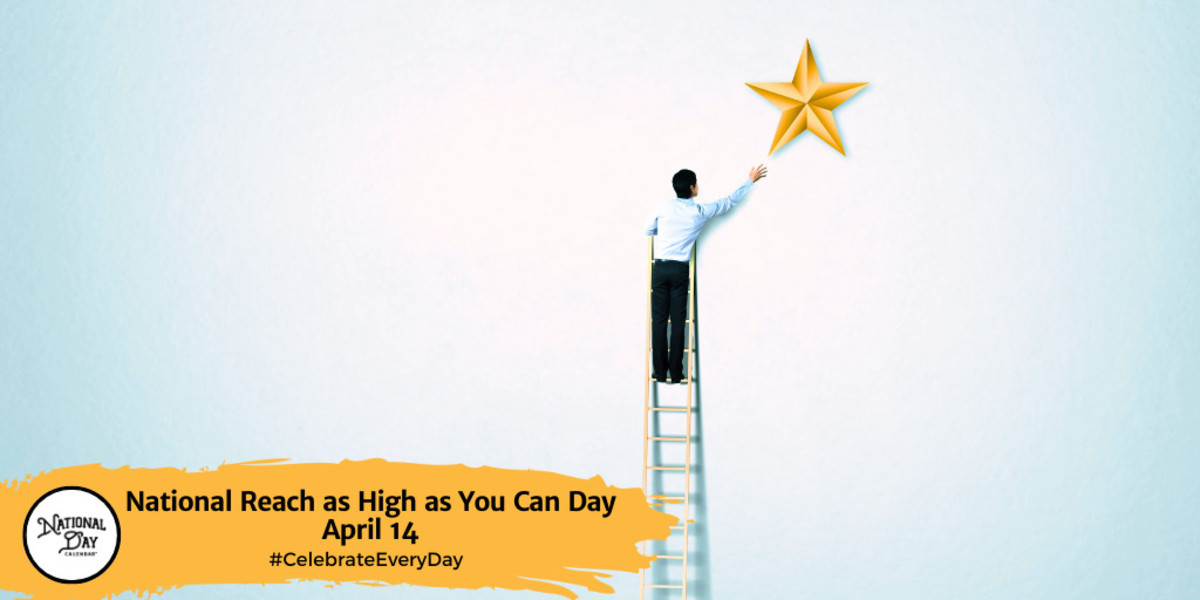 NATIONAL REACH AS HIGH AS YOU CAN DAY
National Reach as High as You Can Day on April 14th encourages us to evaluate our goals and do our best to reach them. Read more…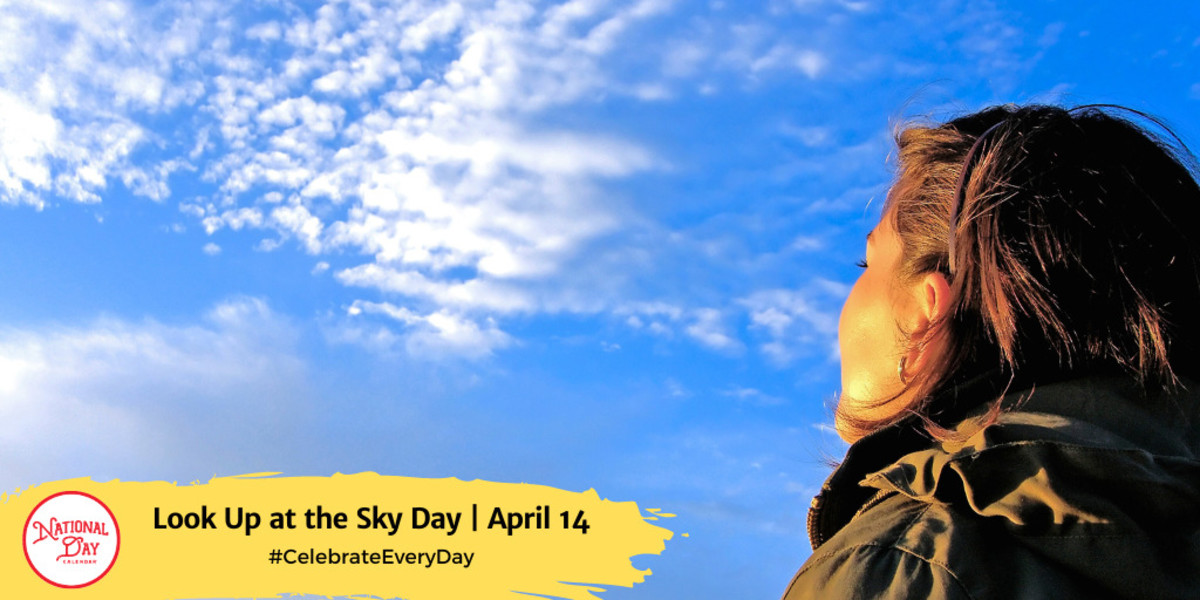 LOOK UP AT THE SKY DAY
On April 14, Look Up at the Sky Day encourages us to admire the beauty above us. On this day we all hope for good weather and an opportunity to fill our eyes with the sky from horizon to horizon. Read more…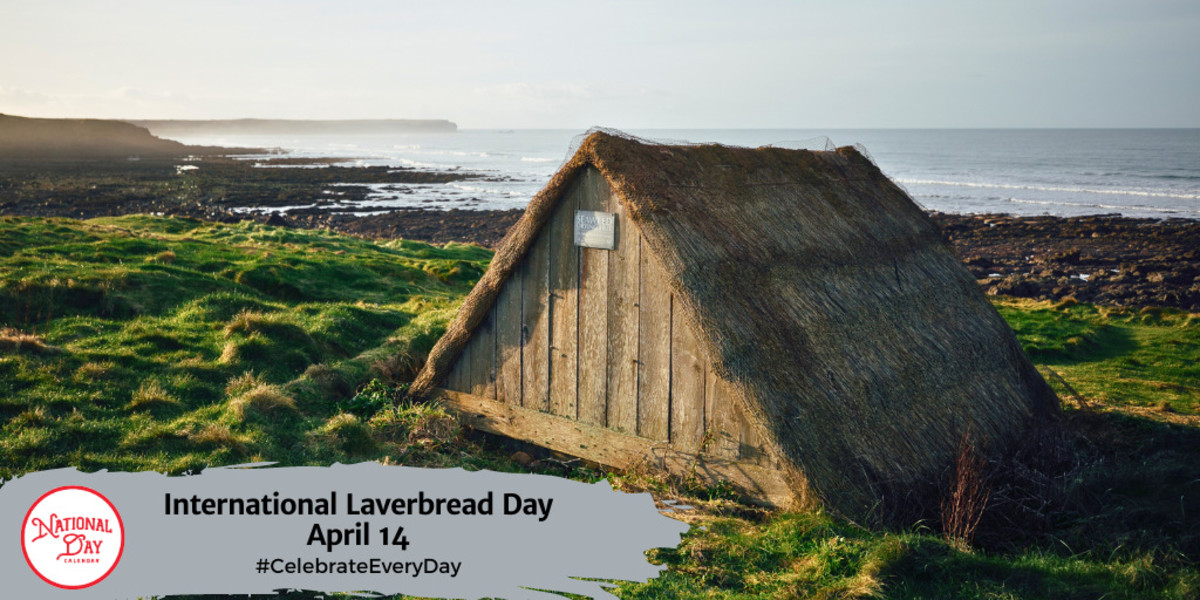 INTERNATIONAL LAVERBREAD DAY
On April 14th, discover a nutritious ingredient that comes from the sea. International Laverbread Day celebrates this food with a long history made from seaweed. Read more…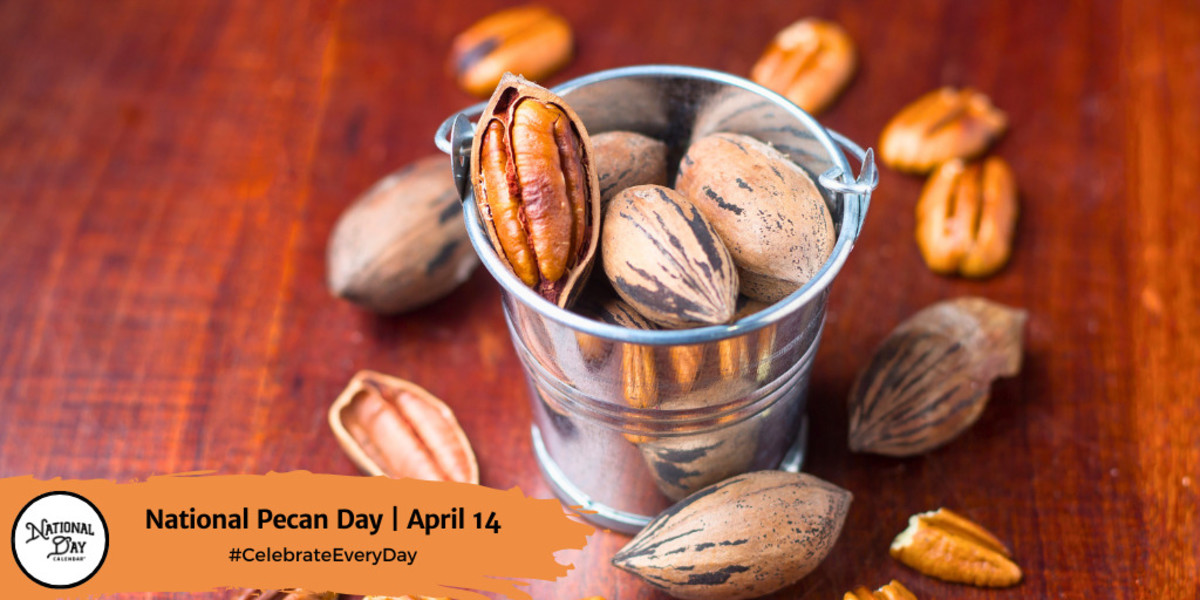 NATIONAL PECAN DAY
Each year, National Pecan Day on April 14th celebrates one nut native to the United States. It's also a favorite snack and ingredient across the country. Read more…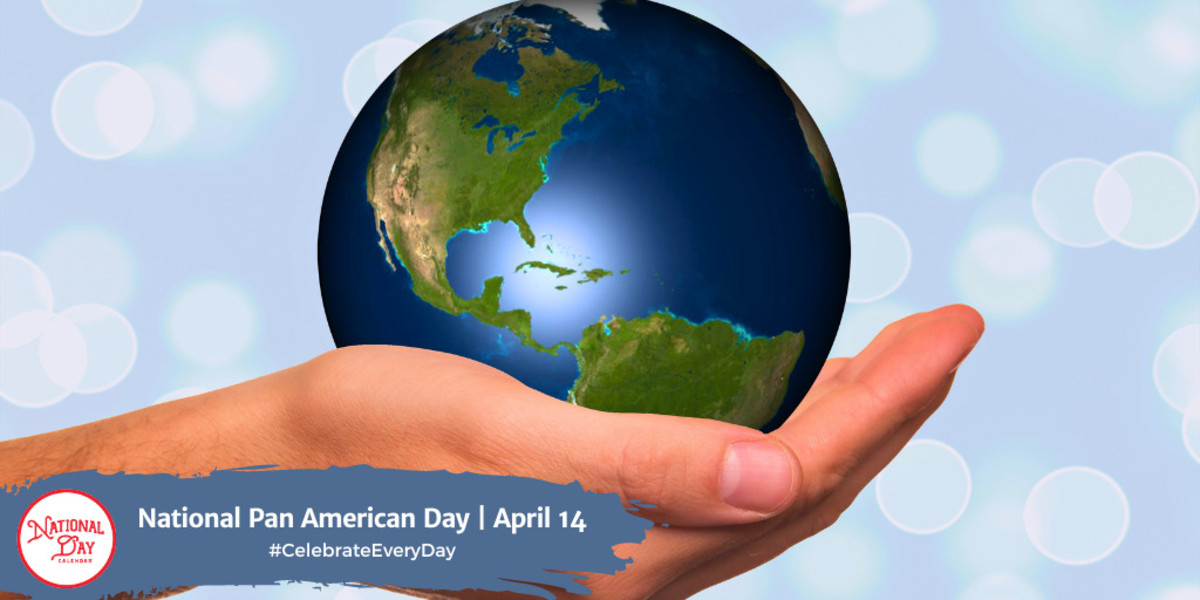 NATIONAL PAN AMERICAN DAY
National Pan American Day on April 14th each year commemorates the First International Conference of American States, which concluded on April 14, 1890. The observance takes place during Pan American Week. Read more…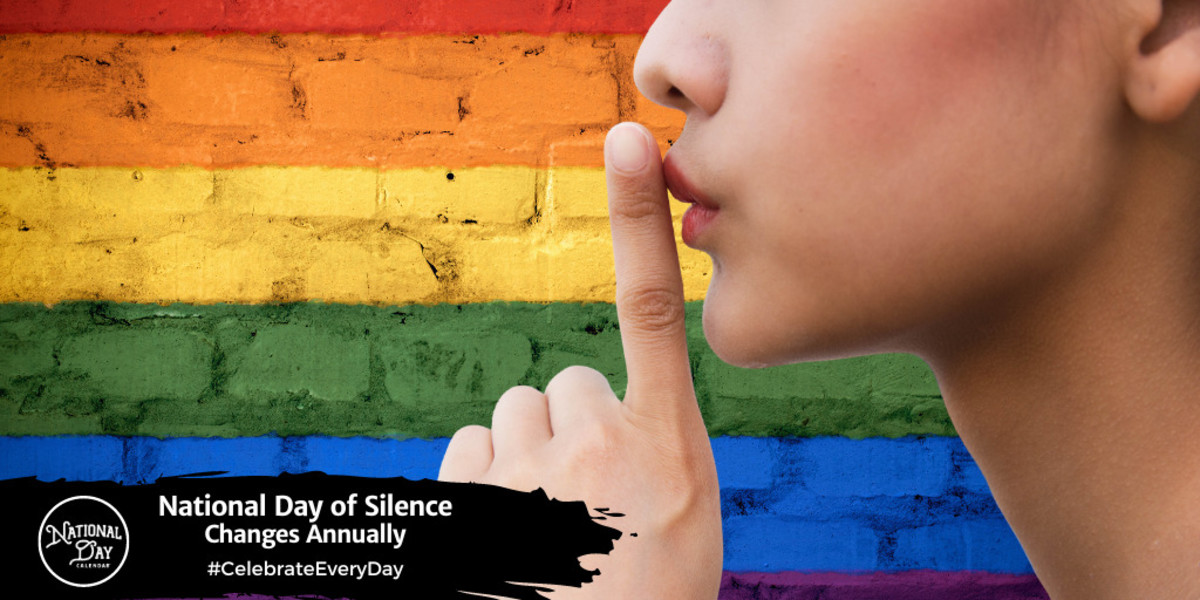 NATIONAL DAY OF SILENCE
National Day of Silence in April each year is a student-led movement to protest bullying and harassment of lesbian, gay, bisexual, and transgender (LGBT) students and those who support them. The Day of Silence brings awareness and illustrates to the schools and the colleges how intimidation, name-calling, and general bullying have a silencing effect. Participating students take a day-long vow of silence. Read more…
On Deck for April 15, 2023
National Day
National Laundry Day
Purple Up! Day
National Auctioneers Day
National Glazed Spiral Ham Day
National Titanic Remembrance Day
National Rubber Eraser Day
National Take A Wild Guess Day
National Tax Day
Recipe of the Day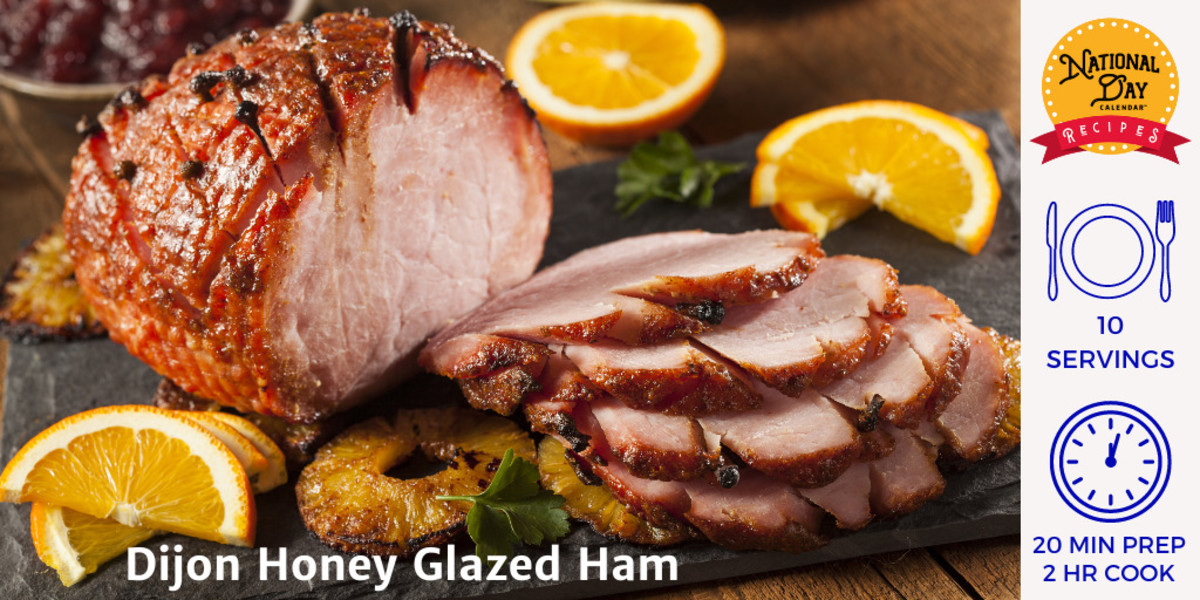 Dijon Honey Glazed Ham
Prep: 20 min
Cook: 2 hr
Total: 2 hr 20 min
Serves 10
Ingredients:
1 (5-7lb.) store-bought ham
3/4 cup water
Glaze
3/4 cup honey
1/2 cup dark brown sugar
2 tablespoons Dijon mustard
1/4 teaspoon ground black pepper
Instructions:
Preheat oven to 300° F.
Place ham in roasting pan & pour water into the bottom of the pan.
Cover with aluminum foil & bake for 90 minutes or until heated through, soft and tender.
Glaze
Prepare Glaze after placing ham in the oven.
Mix glaze ingredients in saucepan heat over low heat until simmering. Stir until smooth and remove from heat.
Once the ham is heated through, brush the glaze over the top to cover it completely.
Return ham to the oven & bake uncovered for an additional 20 minutes allowing glaze to caramelize.
Cool ham 10 minutes before slicing.
April 14th Celebrated History
1828
American Noah Webster publishes An American Dictionary of the English Language. It took twenty-seven years to complete and was the first dictionary of the American English language. To evaluate the etymology of words, Webster learned twenty-six languages, including Old English (Anglo-Saxon), German, Greek, Latin, Italian, Spanish, French, Hebrew, Arabic, and Sanskrit.
1865
John Wilkes Booth assassinates President Abraham Lincoln. After shooting Lincoln in the head at Ford's Theatre in Washington, D.C., Booth shouted "Sic semper tyrannis! (Ever thus to tyrants! The South is avenged," and jumped from the President's box seat to the stage, breaking his leg and fleeing the theatre.
1902
JC Penny opens his first department store in Kemmerer, Wyoming.
1960
Berry Gordy Jr. incorporates Motown Records Corporation.
April 14th Celebrated Birthdays
Juan Belmonte Garcia – 1892
The Spanish bullfighter gained a reputation as one of the greatest toreros in the early 20th century. A disability cause Belmonte to change the art of bullfighting. His legs were weak and deformed from birth, so instead of dancing and jumping away from the bull, Belmonte stood straight and motionless, drawing the bull closer. The bullfighter's elegant use of his cape diverted the bulls away from him.
Anne Sullivan – 1899
Partial blindness at a young age led Anne Sullivan to the Perkins School for the Blind in Watertown, Massachusetts. Following her graduation, the valedictorian came to work for the Keller family as governess and teacher for their daughter Helen. With Sullivan's support, Helen learned to fingerspell, speak, and eventually attended school and college. Together they became lifelong companions and advocates for the blind and those with disabilities.
Loretta Lynn – 1932
The Coal Miner's Daughter, Loretta Lynn, found her legendary voice as a Grammy-winning singer-songwriter from Bucher Hollow, Kentucky. She was inducted into the Grand Ole Opry in 1960 and her critical acclaim would follow her for decades to come. Lynn continued making music well into the 21st century. Her last album was recorded in 2016, titled Full Circle.
Pete Rose – 1941
Pete Rose played 23 years in Major League Baseball primarily for the Cincinnati Reds. He also played for the Philadelphia Phillies and the Montreal Expos before returning to the Reds and then continuing his career as a manager. Versatile throughout his career, Rose played infield and outfield and earned 17 calls to the All-Star roster. He also brought home three World Series championships and numerous other awards.
In 1989, allegations of Rose betting on baseball broke and started his permanent exit from baseball.
About National Day Calendar
National Day Calendar is the original and authoritative source for fun, unusual and unique National Days! Since our humble beginnings on National Popcorn Day in 2013, we have been tracking the National Days, National Weeks, National Months, and International Days. We became the first calendar of its kind to curate the days all in one place and tell their stories, too! Here at National Day Calendar, we are on a mission to Celebrate Every Day with you! And by you, we mean families, businesses, educators, and strangers we meet on the street. There's more than one day for everyone.
At National Day Calendar, we discovered the National Days have a way of inspiring us. We're honored to tell the stories behind the days and provide you with informational ways to incorporate the National Days into your business, family, schools, and home!