(Last Updated On: April 12, 2023)
APRIL 13, 2023 | NATIONAL SCRABBLE DAY | NATIONAL THOMAS JEFFERSON DAY | NATIONAL BORINQUENEERS DAY | NATIONAL MAKE LUNCH COUNT DAY | NATIONAL PEACH COBBLER DAY
NATIONAL SCRABBLE DAY
Each year on National Scrabble Day April 13th recognizes a game played around the world. Originally named Lexiko and then Criss-Cross Words, Alfred Mosher Butts eventually settled on the name Scrabble. The amateur artist and unemployed architect developed the word game in the midst of the depression. Still, it wasn't until 1948, a final name change and a trademark that Butts finally began to produce the game. Read more…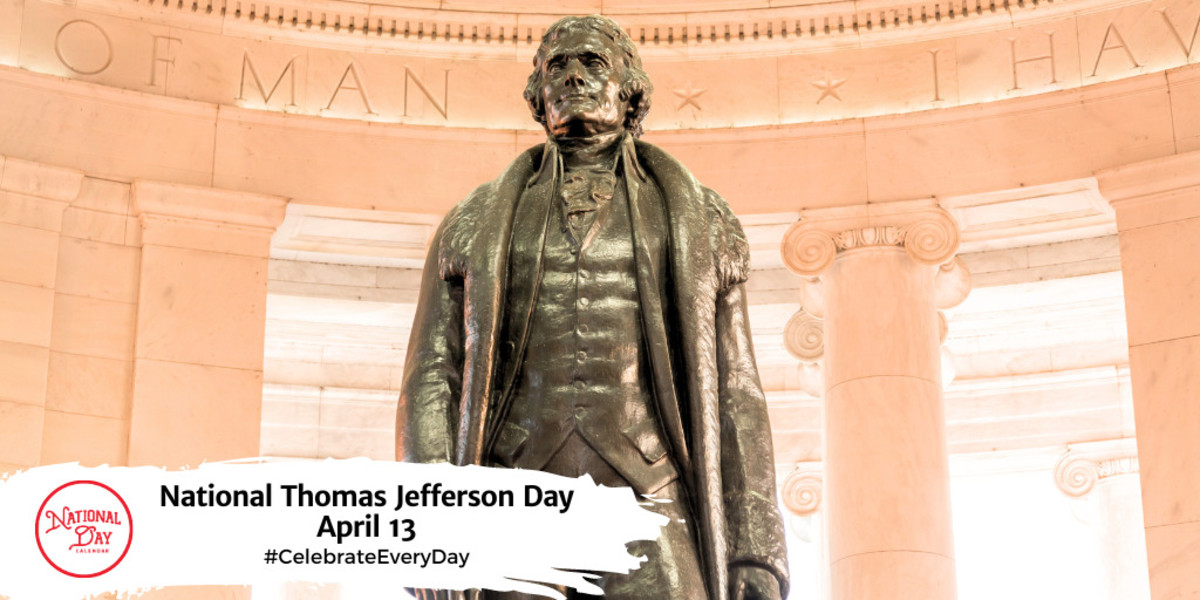 NATIONAL THOMAS JEFFERSON DAY
National Thomas Jefferson Day each year on April 13th honors the birth of the third President of The United States, Thomas Jefferson, who was born on April 13, 1743. Read more…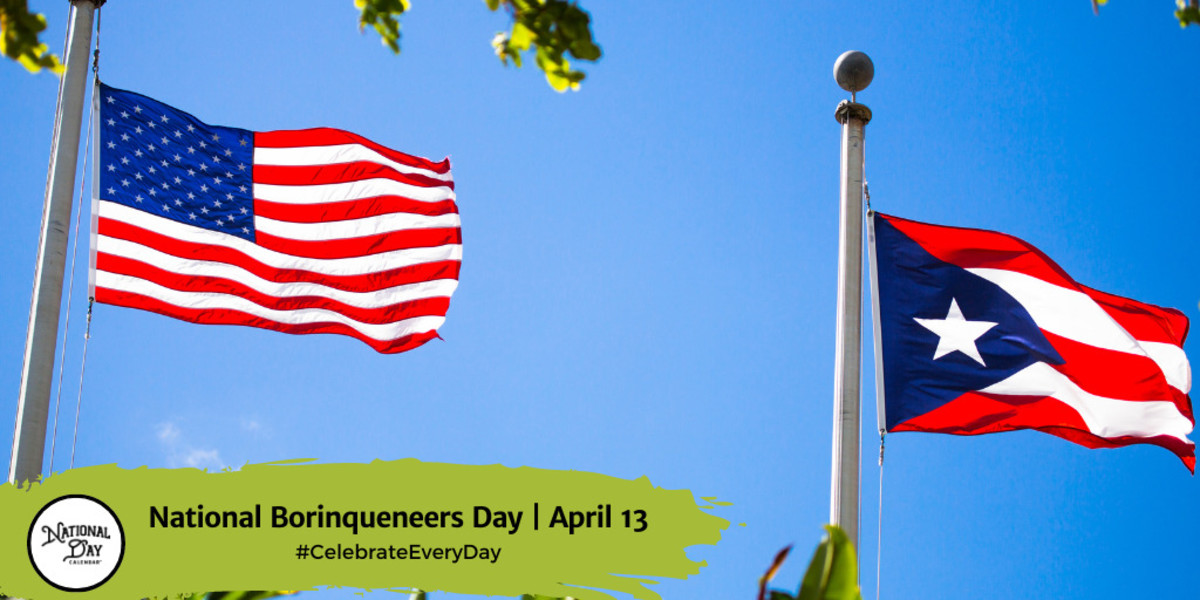 NATIONAL BORINQUENEERS DAY
On April 13th, National Borinqueneers Day recognizes the sacrifices of the Puerto Rican Regiment of the Volunteer Infantry. Today the regiment is designated the 65th Infantry Regiment of the United States Army. Read more…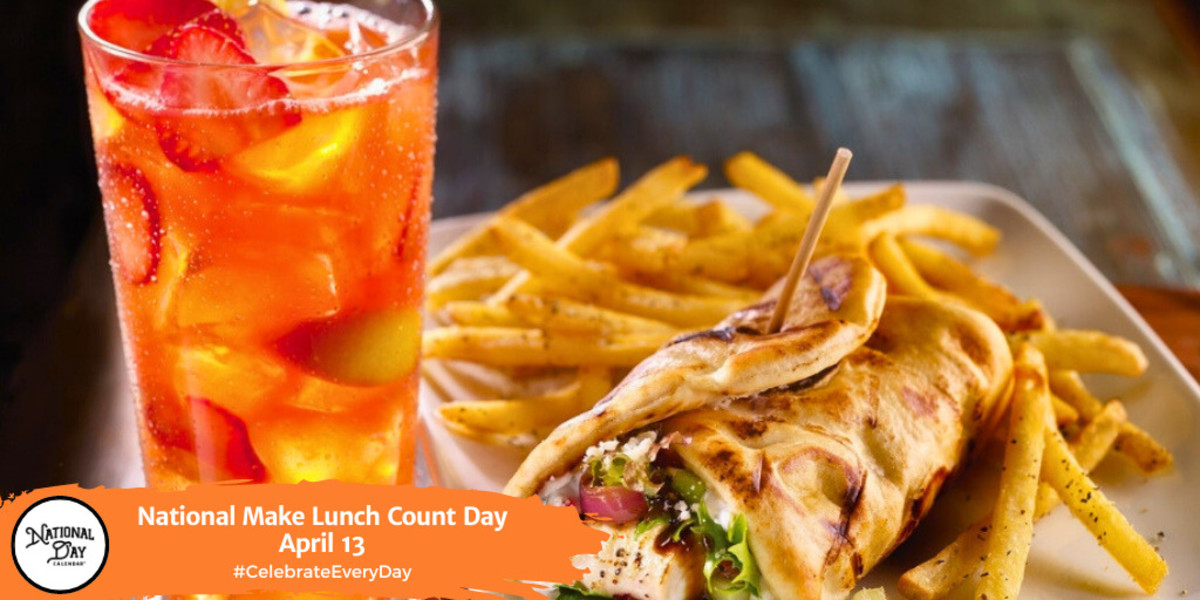 NATIONAL MAKE LUNCH COUNT DAY
On April 13th, we have an opportunity to break a trend that has been occurring around the country by joining National Make Lunch Count Day. Read more…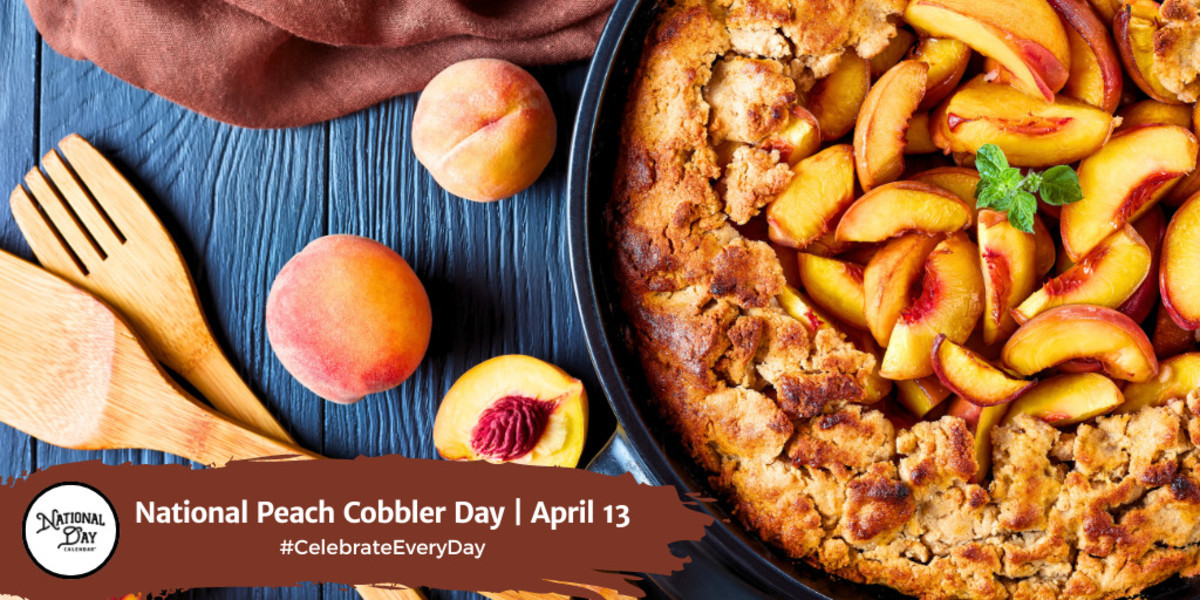 NATIONAL PEACH COBBLER DAY
National Peach Cobbler Day on April 13th each year recognizes a delicious dessert that originated during the 19th century. Read more…
On Deck for April 14, 2023
National Days
International Laverbread Day
National Gardening Day
National Dolphin Day
Look Up At The Sky Day
National Day Of Silence
National Pecan Day
National Ex-spouse Day
National Pan American Day
National Reach As High As You Can Day
Recipe of the Day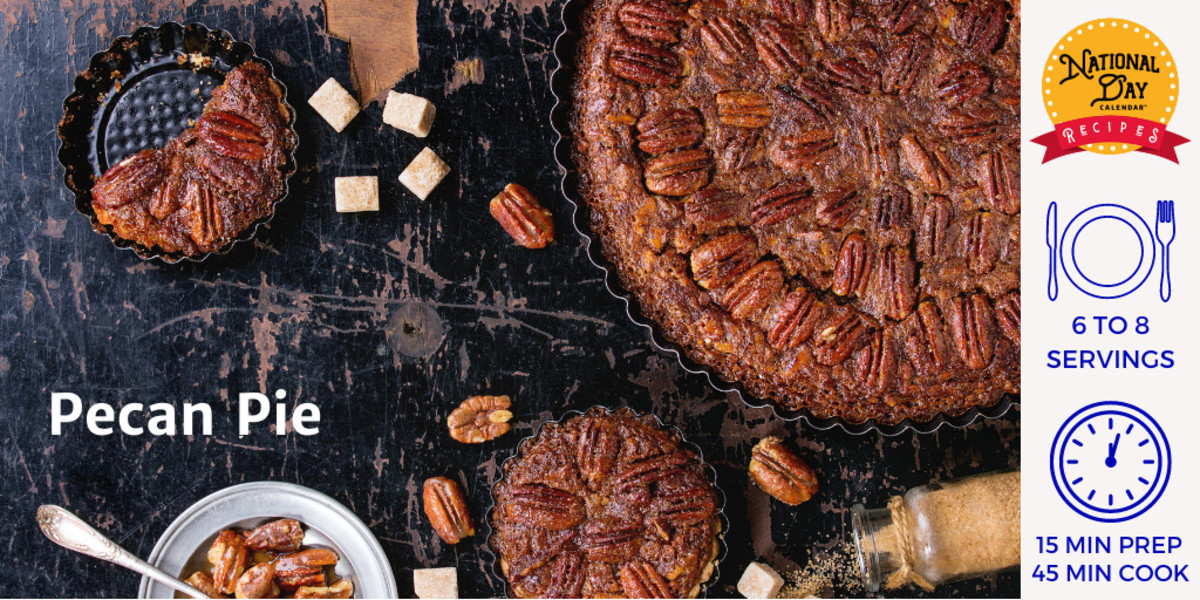 Pecan Pie
Prep: 15 minutes
Cook: 45 minutes
Total Prep: 60 minutes
Servings: 6-8
Ingredients:
1 cup brown sugar
1 1/4 cup corn syrup
4 eggs, beaten
4 tablespoons butter
1 teaspoon vanilla
1 1/2 cup pecans
Instructions:
Preheat oven to 350°. Mix brown sugar and corn syrup in a medium saucepan. Boil until sugar melts. In a medium bowl mix eggs, butter, vanilla, and pecans. Slowly pour the sugar mixture into the egg mixture. Beat together. Pour into pie crust and bake 45 minutes.
April 13th Celebrated History
1920
President Woodrow Wilson swears in Helen Hamilton Gardener as one of three U.S. Civil Service Commissioners making Gardener the highest-ranking woman in the federal government. At the time, the Civil Service Commission ensured government employees were hired based on merit versus personal relationships with elected officials.
1964
Sidney Poitier wins Best Actor for his role in the film Lilies of the Field. Poitier is the first African American man awarded an Oscar.
1997
At the age of 21, Tiger Woods becomes the youngest winner of the Masters Tournament in Augusta, Georgia. He was also the first African American to win the tournament.
April 13th Celebrated Birthdays
Thomas Jefferson – 1743
The author of the Declaration of Independence, Thomas Jefferson served two terms as the third United States President from 1801 to 1809. During Jefferson's administration, the country doubled in size with the Louisana Purchase. With his signature, Jefferson launched the Corps of Discover which charged fellow Virginian Meriwether Lewis and William Clark with charting the vast newly acquired territory to the west.
Frank Woolworth – 1852
The entrepreneur persevered with his idea for a discount store after his first store failed. He opened a 5 & 10 cent store in Lancaster, PA. After merging with other retailers, Woolworth & Co stores spread to 37 states by 1912.
Samuel Becket – 1906
The Irish writer is best known for his plays Waiting for Godot and Endgame. In 1969, he was awarded the Nobel Prize in Literature.
Eudora Welty – 1909
The short story writer from Mississippi won the 1973 Pulitzer Prize for her novel The Optimist's Daughter.
John Biggers – 1924
John Biggers developed his art following World War II and his recognition grew well into the 1990s. Today, his murals can be found publicly around Houston, Hampton University in Virginia, and Winston-Salem University in North Carolina.
Garry Kasparov – 1963
The Russian chess grandmaster dominated the World Chess Championship for nearly three decades. Kasparov took on IBM's supercomputer Deep Blue two times. In the first match, Kasparov won. However, the following year, Deep Blue won.
About National Day Calendar
National Day Calendar is the original and authoritative source for fun, unusual and unique National Days! Since our humble beginnings on National Popcorn Day in 2013, we have been tracking the National Days, National Weeks, National Months, and International Days. We became the first calendar of its kind to curate the days all in one place and tell their stories, too! Here at National Day Calendar, we are on a mission to Celebrate Every Day with you! And by you, we mean families, businesses, educators, and strangers we meet on the street. There's more than one day for everyone.
At National Day Calendar, we discovered the National Days have a way of inspiring us. We're honored to tell the stories behind the days and provide you with informational ways to incorporate the National Days into your business, family, schools, and home!