(Last Updated On: April 7, 2023)
APRIL 11, 2023 | NATIONAL LIVING DONOR DAY | NATIONAL PET DAY | NATIONAL SUBMARINE DAY | NATIONAL EIGHT TRACK TAPE DAY | NATIONAL CHEESE FONDUE DAY | NATIONAL BARBERSHOP QUARTET DAY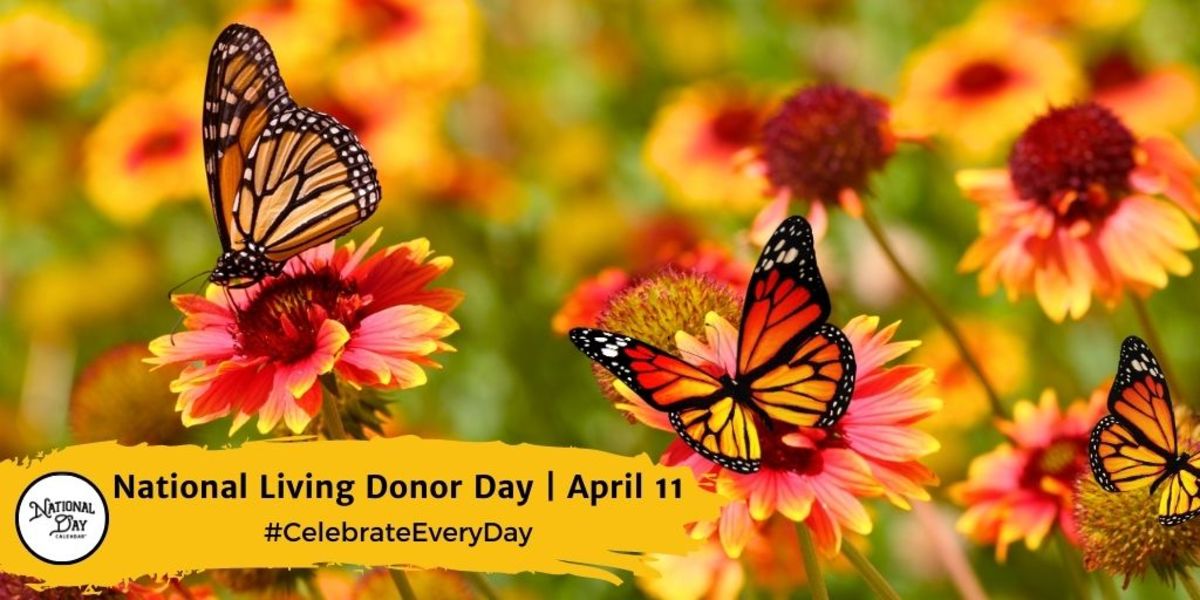 NATIONAL LIVING DONOR DAY
National Living Donor Day on April 11 celebrates and honors the brave people who step up and save lives by donating their living organs and tissue to heal those in need. Read more…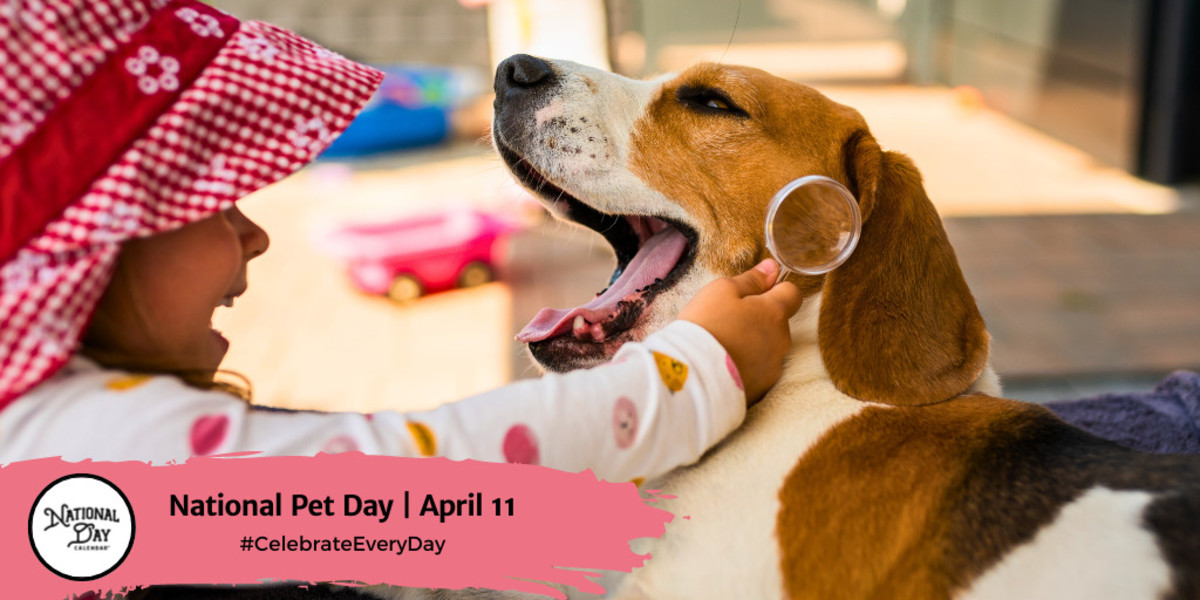 NATIONAL PET DAY
National Pet Day on April 11th dedicates the day to those pets who may not always get the companionship and attention pets deserve. While loving our pets is something we do every day, the observance encourages helping out orphaned pet companions. It will improve their health and enhance their opportunities for adoption. Read more…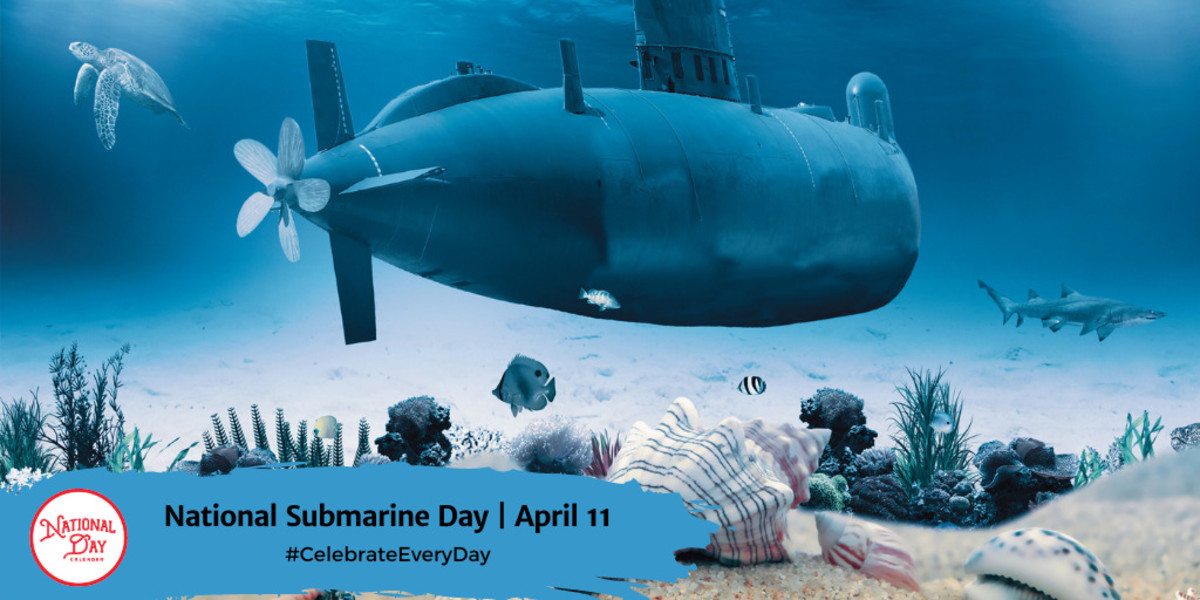 NATIONAL SUBMARINE DAY
National Submarine Day, on April 11th, honors the day the United States Navy acquired its first modern commissioned submarine. On April 11, 1900, the Holland VI became the Navy's first modern submarine. Read more…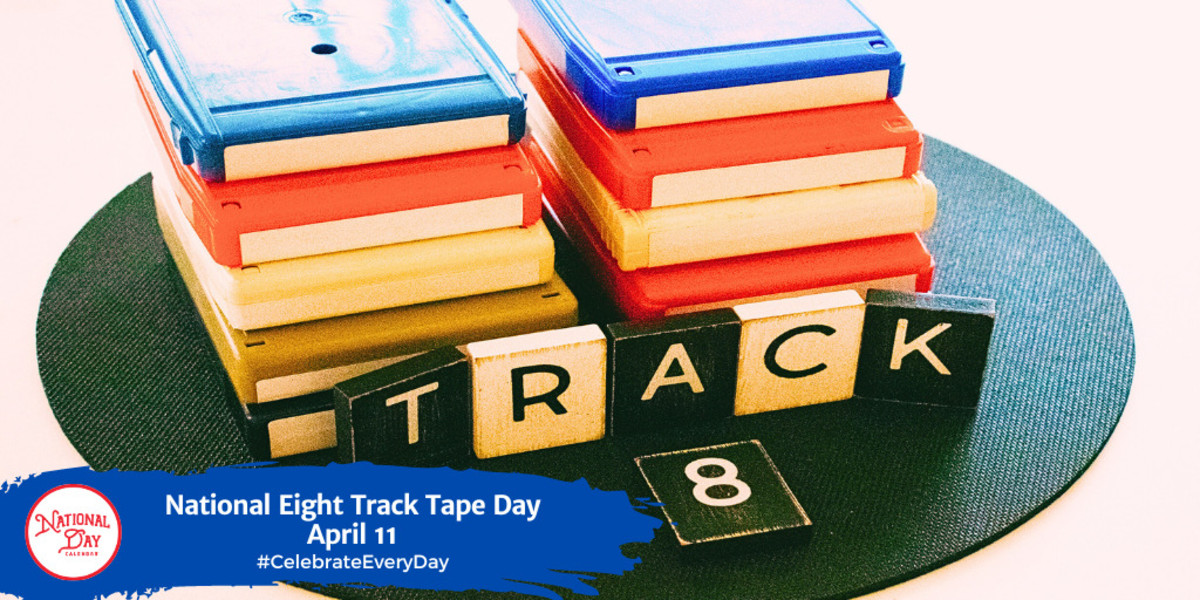 NATIONAL EIGHT TRACK TAPE DAY
National Eight Track Tape Day on April 11th recognizes an era that was here and gone in a short 20 years. Nevertheless, it is a day to remember listening to the great music of the sixties and seventies on eight-track tapes. Read more…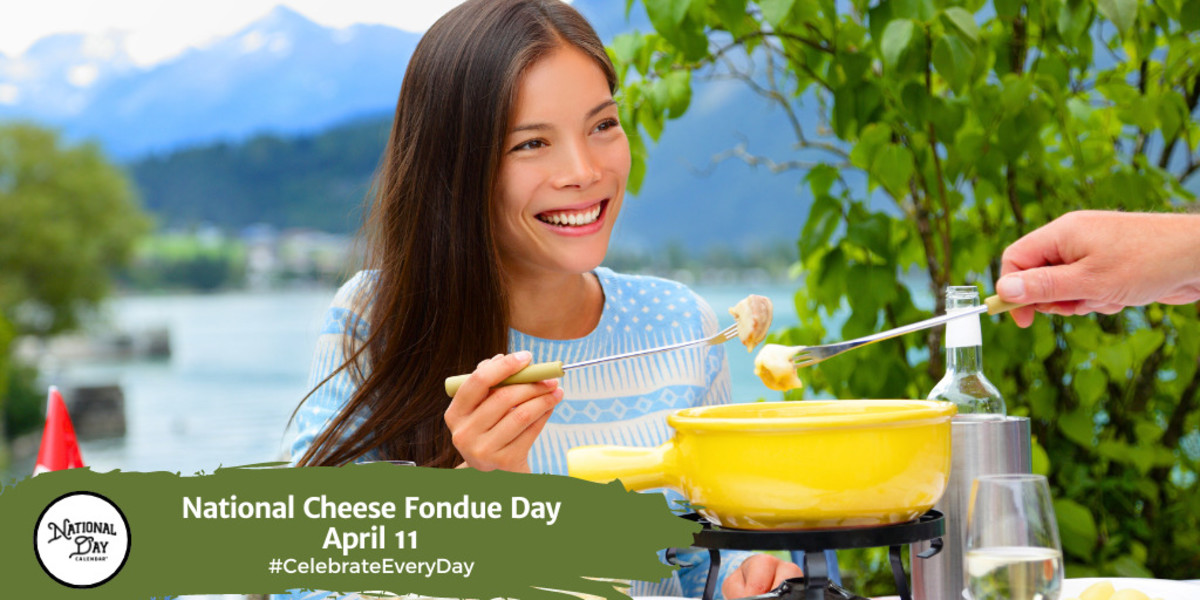 NATIONAL CHEESE FONDUE DAY
Observed annually on April 11th, National Cheese Fondue Day recognizes a food holiday many enjoy. Fondue is a dish of melted cheese or other ingredients, served in a communal pot (caquelon) over a small portable stove (réchaud). Participants then dip the bread into the cheese using long-stemmed forks. Cheese fondue consists of a blend of cheeses, wine, and seasoning. Read more…
NATIONAL BARBERSHOP QUARTET DAY
On April 11th, toes start tapping to four-part harmony thanks to National Barbershop Quartet Day. Barbershop quartets have a way of making the heart flutter. Very often, they transport us back to a simpler time or at the least make it standstill. Read more…
On Deck for April 12, 2023
National Days
National Only Child Day
National For Twelves Day
National Colorado Day
National Grilled Cheese Sandwich Day
National Licorice Day
National Big Wind Day
Recipe of the Day
Baby Swiss and Tomato Grilled Cheese Sandwich
Prep: 5 mins
Cook: 5 mins
Total Prep: 10 minutes
Servings: 1Instructions:
Slice 4 pieces of Baby Swiss, and 3 or 4 slices of ripened tomato.
Spread one side of each piece of bread with softened butter.
Heating medium fry pan and place 1 piece of bread buttered side down in the pan.
Cover bread in layers with two pieces of cheese, sliced tomato, and finally second two pieces of cheese. Place second slice of bread buttered side up.
Turn the sandwich occasionally with a spatula until the bread is toasted and the cheese is melted.
April 11th Celebrated History
1900
United States Navy acquired its first modern commissioned submarine. Designed by Irish-American inventor John Phillip Holland in 1896, the cost to the U.S. Navy was $160,000.
1947
First baseman Jackie Robinson signs a contract with the Brooklyn Dodgers one day after the team purchased his contract from the Montreal Royals of the International League. Later the same day, Robinson plays an exhibition game against the New York Yankees, driving in three runs. Dodgers win 14-6.
1970
Apollo 13 launches from the Kennedy Space Center in Brevard County, Florida. The crew included astronauts James Lovel, John Swigert, and Fred W. Haise.
1988
Cher wins the Best Actress Academy Award for her role in Moonstruck.
April 11th Celebrated Birthday
Percy L Julian – 1899
The American chemist developed products from soybeans including synthetic hormones and cortisone for pain relief.
Dalia Messick – 1906
The American cartoonist created the comic strip Brenda Starr, Reporter in 1940. She wrote under the pen name, Dale Messick.
Jane Bolin – 1908
In 1931, Jane Bolin became the first Black woman to graduate from Yale Law School. The following year she passed the New York state bar exam. She would once again be a woman of firsts when in 1939, Mayor Fiorello La Guardia swore her in as judge of the Domestic Relations Court in New York City, making her the first African American female judge in the United States.
Ellen Goodman – 1941
The award-winning journalist and syndicated columnist has also published several books. In 1980, she won a Pulitzer Prize for her work.
Bill Thomass Irwin – 1950
The Tony-winning American comedian and actor gained popularity in the 1970s for his clowning talents. He's also known on Sesame Street as Mr. Noodle. Other television credits include Legion and CSI: Crime Scene Investigation.
About National Day Calendar
National Day Calendar is the original and authoritative source for fun, unusual and unique National Days! Since our humble beginnings on National Popcorn Day in 2013, we have been tracking the National Days, National Weeks, National Months, and International Days. We became the first calendar of its kind to curate the days all in one place and tell their stories, too! Here at National Day Calendar, we are on a mission to Celebrate Every Day with you! And by you, we mean families, businesses, educators, and strangers we meet on the street. There's more than one day for everyone.
At National Day Calendar, we discovered the National Days have a way of inspiring us. We're honored to tell the stories behind the days and provide you with informational ways to incorporate the National Days into your business, family, schools, and home!