(Last Updated On: April 7, 2023)
APRIL 10, 2023 | NATIONAL SIBLINGS DAY | NATIONAL FARM ANIMALS DAY | NATIONAL ENCOURAGE A YOUNG WRITER DAY | NATIONAL CINNAMON CRESCENT DAY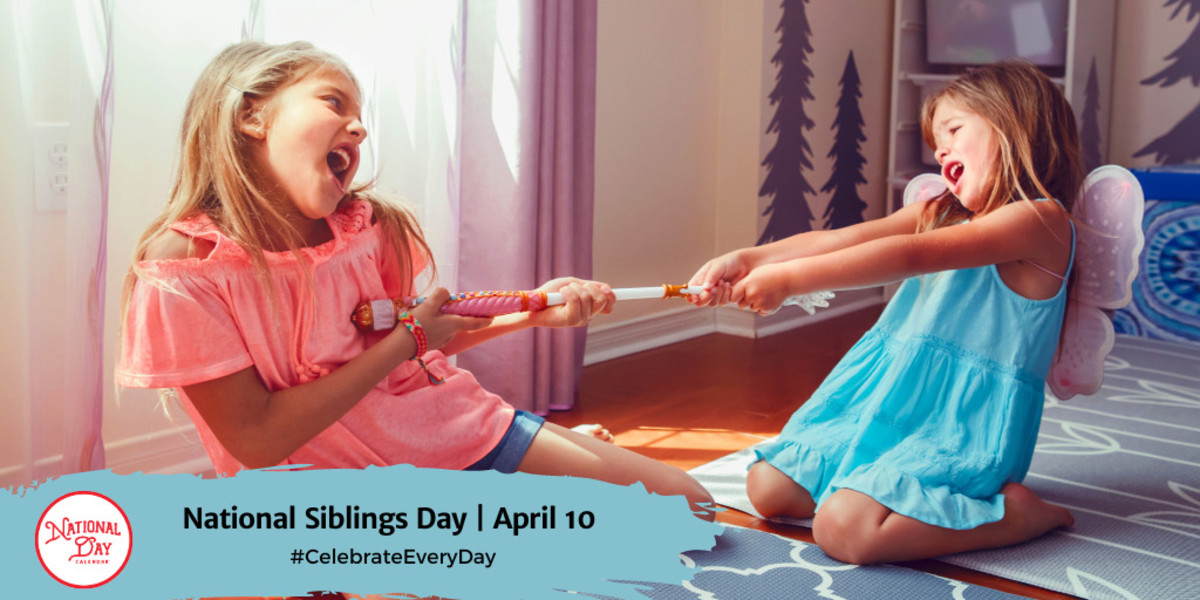 NATIONAL SIBLINGS DAY
National Siblings Day (also referred to as Sibling Day) on April 10th each year honors our brothers and sisters. Read more…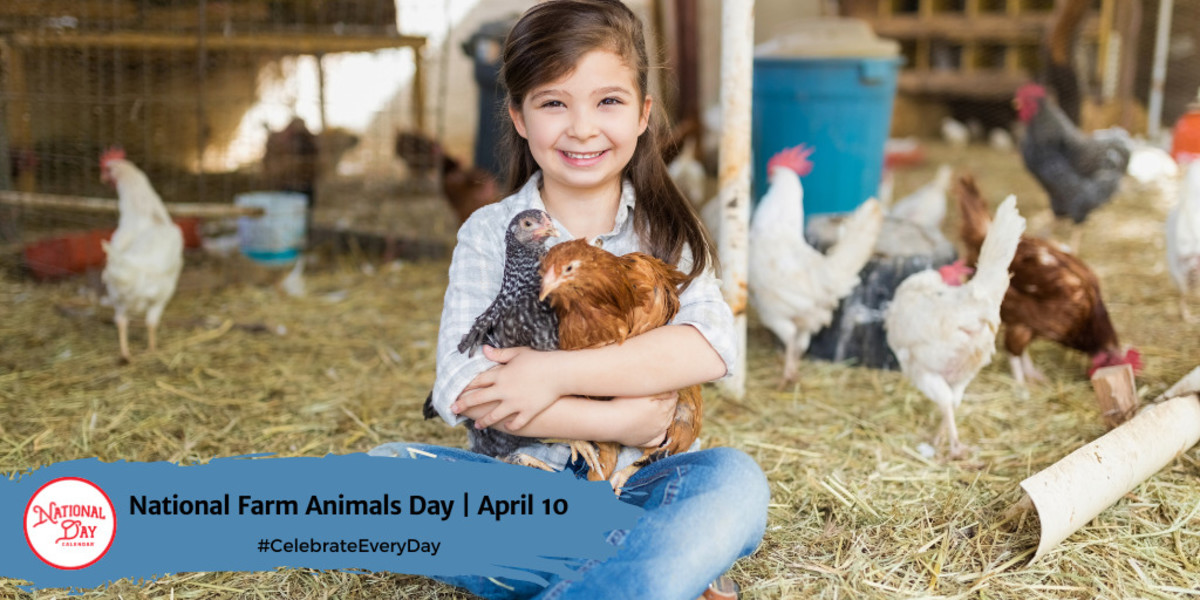 NATIONAL FARM ANIMALS DAY
Each year on April 10th, National Farm Animals Day focuses attention on the humane care of farm animals. The day also aims to find homes for abandoned and abused farm animals. Read more…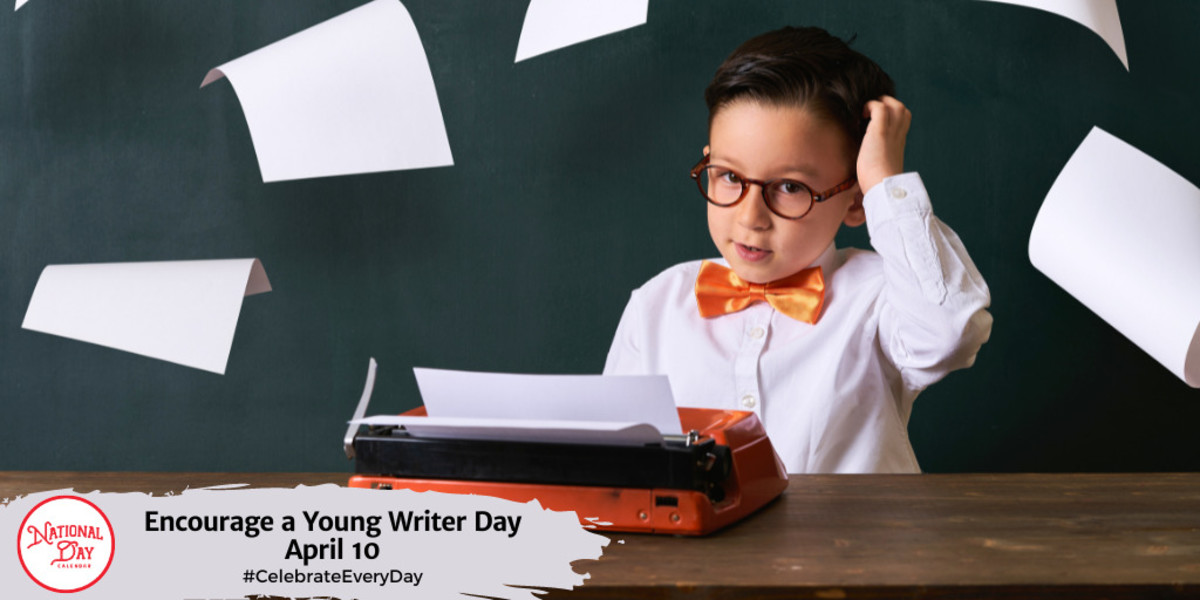 NATIONAL ENCOURAGE A YOUNG WRITER DAY
Observed each year on April 10th is National Encourage a Young Writer Day. Do you know a young person who has a vivid imagination, maybe someone who likes to tell stories and reads a lot of books? These may be the signs of a great young writer. Read more…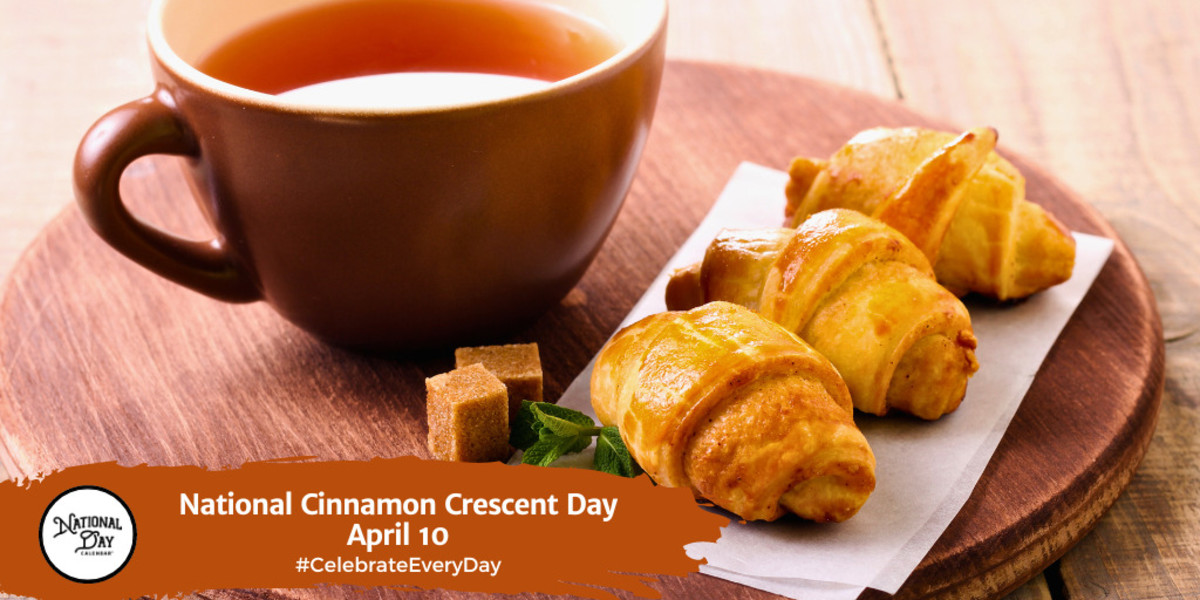 NATIONAL CINNAMON CRESCENT DAY
It's time to fill the home with warmth on National Cinnamon Crescent Day! Each year, this pastry holiday causes mouth-watering excitement on April 10th. Read more…
On Deck for April 11, 2023
National Days
National Living Donor Day
National Submarine Day
National Cheese Fondue Day
National Pet Day
National Eight Track Tape Day
National Barbershop Quartet Day
Recipe of the Day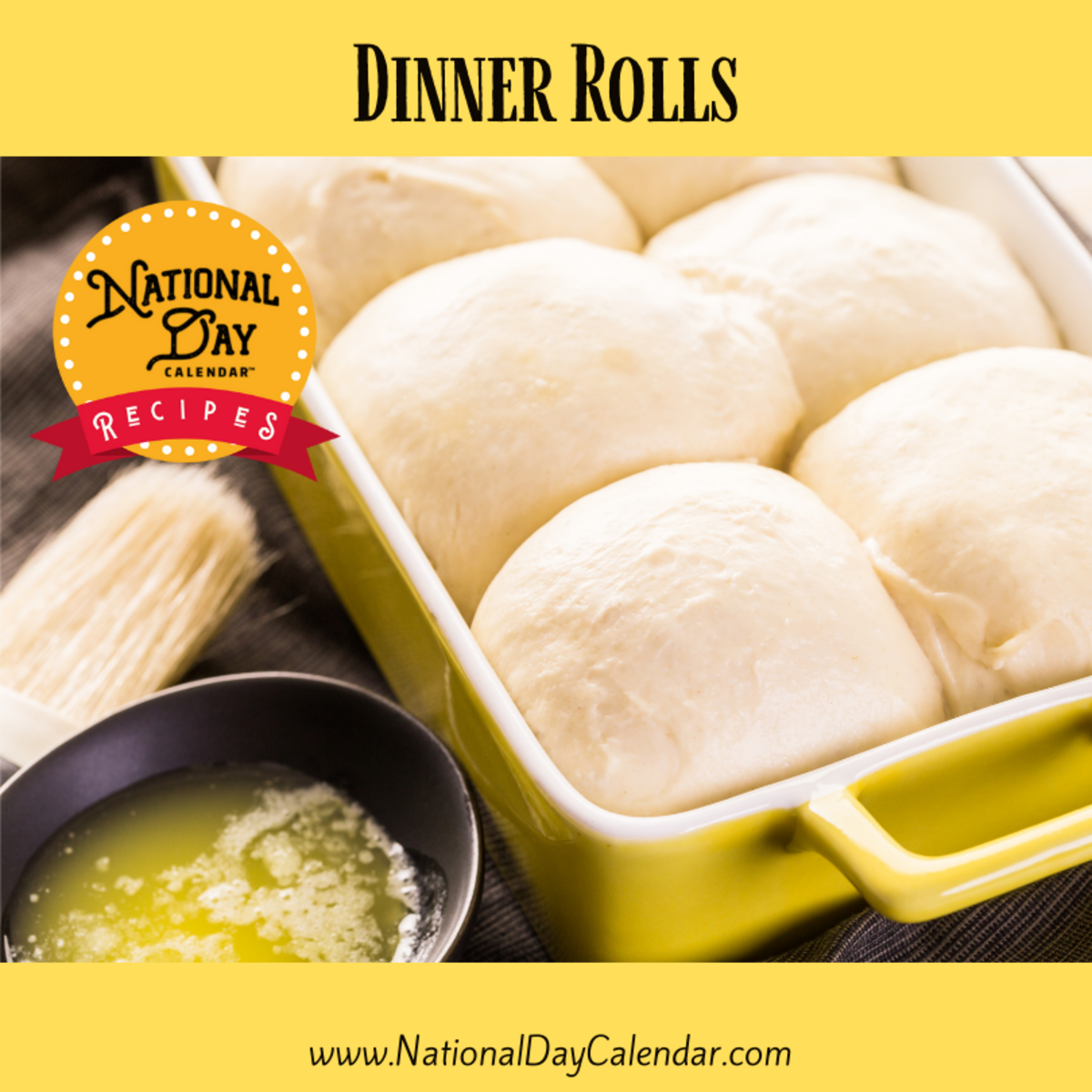 Best Dinner Rolls
Prep: 2 hours 30 minutes
Cook: 20 minutes
Resting Time: 20 minutes
Total Prep: 3 hours 10 minutes
Servings: 4
Ingredients:
Tangzhong (starter)
3 tbsp water 43g
3 tbsp whole milk 43g
2 tbsp bread flour 14g
Dough
380 g bread flour 2 ¾ cups
50 g sugar 1/4 cup
1 tsp salt
1 tbsp dried yeast
113 g whole milk 1/2 cup
1 large egg
60 g butter melted and cooled (1/4 cup)
Instructions:
Mix all of the ingredients from the tangzhang into a small saucepan and heat gently. Whisk for about 3 minutes until there are no more lumps and the whisk leaves lines on the bottom of the pan. Let this cool.
Mix the rest of the ingredients together with the cooled tangzhang and knead until a smooth elastic dough is formed. If the dough is too sticky add a bit of flour until it is smooth.
Roll into a giant ball and place in a lightly floured bowl. Lightly dust the top with flour and cover with a tea towel or plastic wrap. Rest for about one hour.
After about an hour the dough should have expanded slightly but not doubled. Lightly press the air out and begin shaping into 8 smaller balls. Attach them together on a parchment-lined baking tray and lightly dust with flour. Cover with plastic wrap and let rise for 40-50 minutes.
Preheat the oven to 175°C/350°F. Lightly brush the dough with an egg wash (1 egg with a splash of cold water mixed in). Bake for about 23-35 minutes or until nicely golden on top and a thermometer reaches 87°C/190°F.
Transfer to a resting rack and let cool for ten minutes. These buns are amazing hot out of the oven with a little butter and crunchy sea salt. They also make an incredible egg sandwich the next day with a little fried egg.
Recipe Credit:
The Canuck Chef in the Netherlands submitted this recipe. Check out the website DevonCameron.com to find tips and recipes to use with these delicious dinner rolls.
April 10th Celebrated History
1849
Walter Hunt of New York City receives the first U.S. patent for a safety pin. While safety pins existed before patent no. 6,281 was issued, it is the first patent issued for a safety pin.
1866
Henry Bergh founds the American Society for the Prevention of Cruelty to Animals (ASPCA) in New York City.
1872
Journalist and newspaper editor J. Sterling Morton establishes the first Arbor Day in Nebraska with hopes that it would spread across the country.
1925
Charles Scribner's Sons publishes F. Scott Fitzgerald's The Great Gatsby.
April 10th Celebrated Birthday
Joseph Pulitzer – 1847
The newspaper publisher purchased the New York World in 1883 and decade later became embroiled in a heated journalistic war with William Randolph Hearst. In 1918, following Joseph Pulitzer's death, Columbia University established the Pulitzer Prize according to his will.
Clare Newberry – 1903
The American author and illustrator is best known for her children's books. During her career, she earned four Caldecott Medals
Dolores Huerta – 1930
In 1962, labor leader co-founded the National Farmworkers Association with Cesar Chavez.
John Madden – 1936
An injury early in his NFL career didn't keep John Madden from realizing his dreams in the professional world of football. Madden would persevere and be named as head coach for the Oakland Raiders, demanding respect and chalking up wins. After coaching, he continued his love of the sport through broadcasting.
About National Day Calendar
National Day Calendar is the original and authoritative source for fun, unusual and unique National Days! Since our humble beginnings on National Popcorn Day in 2013, we have been tracking the National Days, National Weeks, National Months, and International Days. We became the first calendar of its kind to curate the days all in one place and tell their stories, too! Here at National Day Calendar, we are on a mission to Celebrate Every Day with you! And by you, we mean families, businesses, educators, and strangers we meet on the street. There's more than one day for everyone.
At National Day Calendar, we discovered the National Days have a way of inspiring us. We're honored to tell the stories behind the days and provide you with informational ways to incorporate the National Days into your business, family, schools, and home!