Meet the Erratic Divas
Jessica and Katie are coworkers. They both work at a children's museum in Rockingham, North Carolina. Most importantly, they are friends. Both women agree play is an important part of the learning experience. With that said, they know celebrating the National Day Calendar is the best way to share their quirkiness. 
People identify this duo as the Erratic Divas. These two quirky ladies practice silliness by filming themselves daily in a car, of all places. According to Jessica, the car is the only place where she can escape the demands of being a mother of three, and still keep her composure and her outfit clean.
Successful Silliness
There is something to be said when you own your silliness. Both of these ladies love food, holidays, music, travel and trying new things. Now, it's their  mission to Celebrate Every Day with a video post. Their goal is to bring silliness into their own social media, while celebrating National Days. The results are hilarious and often unexpected.
For Katie, being an Ambassador for National Day Calendar gives her endless inspiration. As for Jessica, she thinks it's the perfect excuse to cut loose and network at the same time.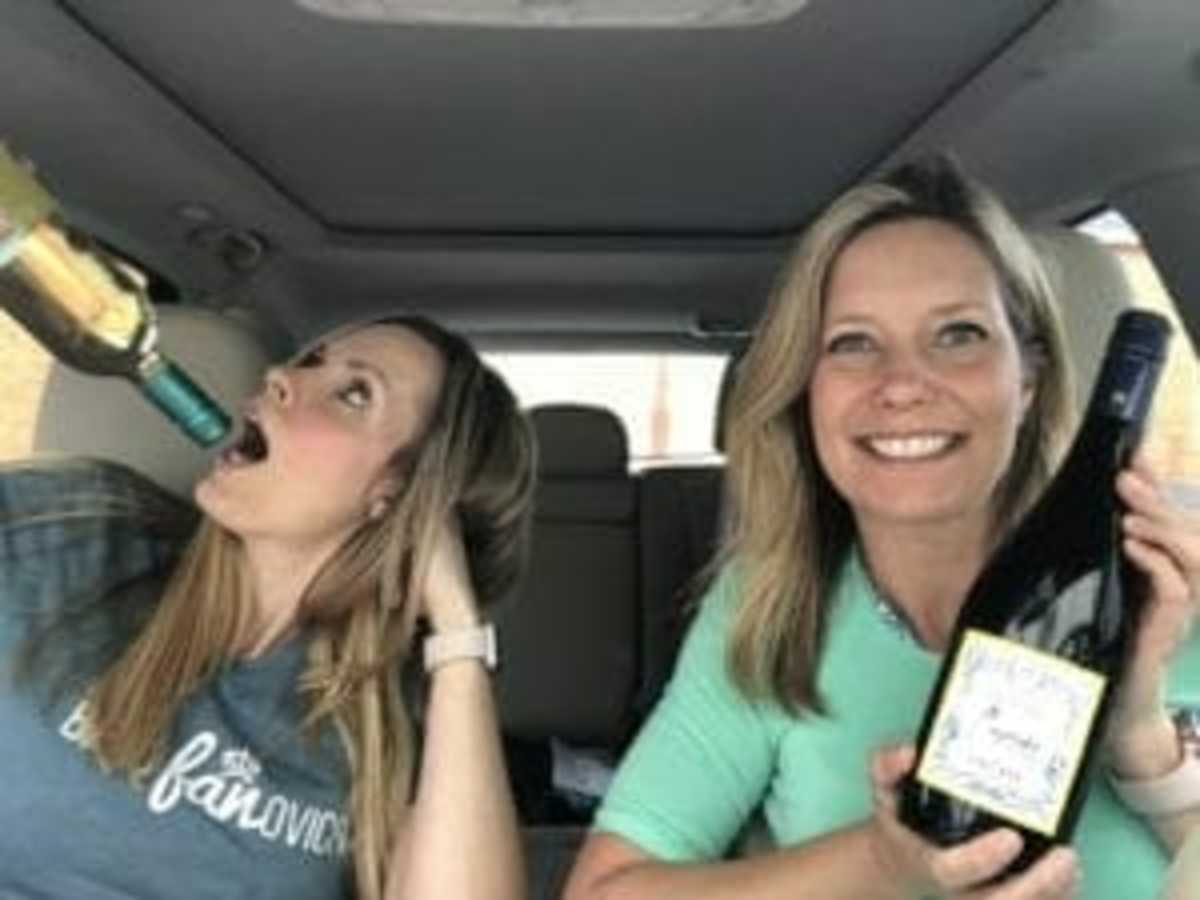 Creating a daily post can be challenging for some people, especially if you live in separate towns. However, this has never been a problem for Jessica and Katie. Meeting somewhere in the middle, the duo fills their car with props, change outfits and record as much as they can in a small amount of time. Of course, with any recording, there are bloopers. We're just not sure where they are. 
These gals were dubbed divas because they just do not care!  They truly believe kids should not have all the wacky fun. We are thrilled that these Ambassadors are proving that you can fit daily celebration into any schedule!

Grandma's Approval
Normally, when someone asks if you're one of those funny girls from Instagram who posts videos from her car, Jessica would reply enthusiastically. Unfortunately, at your grandmother's funeral is the last place you expect someone to ask this kind of question.
Jessica had to laugh, as she was not accustomed to this kind of attention. The woman continued to ask if she had posted that day and Jessica thoughtfully answered all of her questions realizing that her grandmother would have been pleased that the Celebrate Every Day! humor was seeping into an otherwise sad occasion. It was nice to know the Erratic Divas were obviously having an impact.
The Erratic Divas both live in North Carolina. Look for their party planning and cocktail suggestions in their blog posts by following their social media accounts on Facebook, Instagram and YouTube.