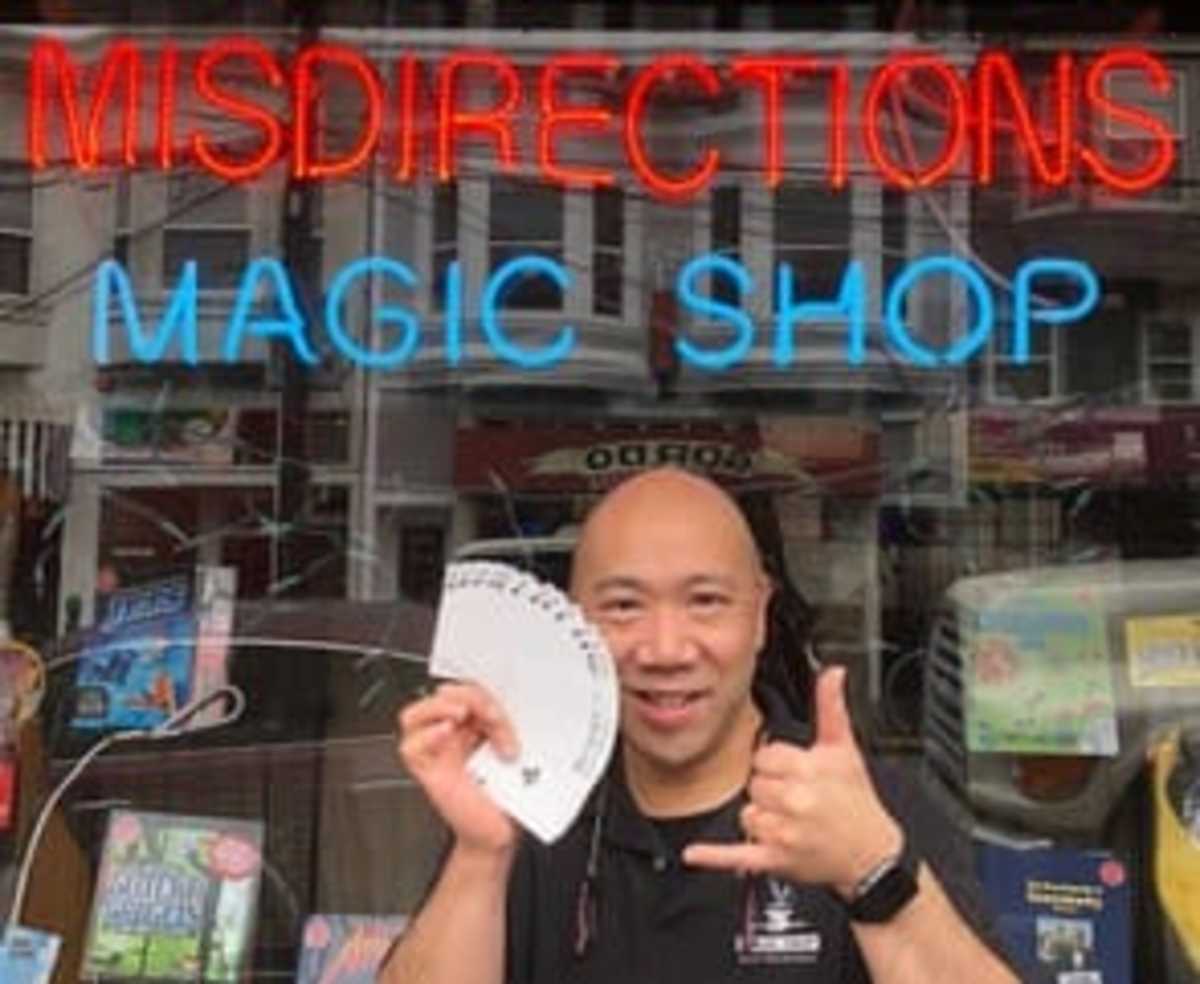 Meet Joe Pon
As a magician, mentor, and motivator, Joe Pon's mission is to inspire people to dream, follow their passion, and always believe in magic. He became fascinated with magic at a very young age, mastering his first trick at just five-years-old. Visit Joe on his social media:
Today he is the owner of Misdirections Magic Shop in San Francisco, CA. The family-owned business shares nearly two decades of experience. Joe reveals his love of magic in everything he does, from teaching simple tricks to a new magician or helping veterans perfect their illusions. Amazingly, he's not in it for the money. His goal is to "teach the art of magic, not just the secrets." Joe is even known to refuse a sale when he believes an item is beyond the skill level of the magician.
Joe says that he's proud to be an Ambassador for National Day Calendar. He hopes everyone will #CelebrateEveryDay and live their life to the fullest!  It's an honor to have Joe share his enthusiasm!
Joe says, "Follow your own journey, live as if you are going to die today, learn as if you will live forever, and dream and hope there is tomorrow!"
Misdirections is a Real Magic Shop where All the Professionals shop. Make sure to stop in and ask for Joe. He offers everything from the classics to the newest innovations in tricks.  Amateur to professional are welcome, too! And don't be surprised if he pulls a fun April Fools prank or two. Joe carries everything you could want in magic and will be happy to demonstrate! 
 Follow Joe on his website Misdirections Magic Shop, Facebook, Twitter, Instagram, and Youtube.